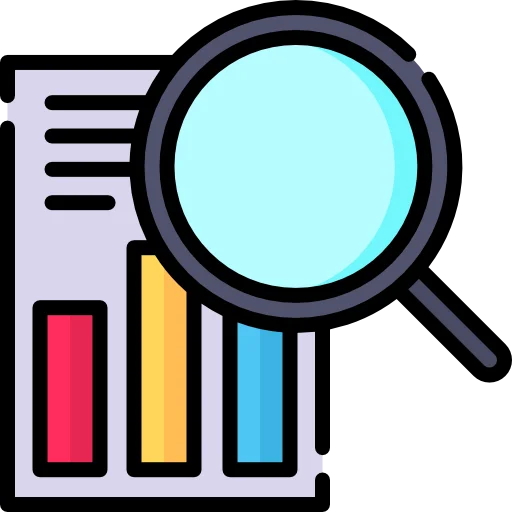 Annapurna Base Camp Short Trek Overview
In the heart of the mighty Himalayas lies a trekking adventure that transcends the ordinary and takes you into a realm of breathtaking natural beauty and cultural richness. Welcome to the Annapurna Base Camp Trek, an expedition that promises to test your physical endurance and touch your soul.
We invite you to join us on this remarkable odyssey through the Annapurna region, where majestic peaks, lush forests, and welcoming communities await your exploration. With every step, you'll journey closer to the soaring Annapurna I, the 10th highest mountain in the world, and the iconic Machapuchare, witnessing the dramatic transformation of landscapes, from the terraced fields of the lowlands to the pristine alpine environment of the Annapurna Sanctuary.
Departing from the vibrant city of Pokhara, the drive unfolds with awe-inspiring views of the Annapurna and Machapuchare mountain ranges, which serve as a majestic backdrop to your adventure. The road weaves through charming villages such as Nayapul, a common starting point for treks. As you advance, you'll encounter the bustling town of Lumle and the quaint settlement of Chandrakot, each offering unique insights into the region's daily rhythms and cultural tapestry. These stops along the way add depth and richness to your journey. After 1.5 to 2 hours of drive, you reach Siwai the starting point of our trek.
Commencing in Siwai, a tranquil village nestled in the embrace of the Himalayas, you embark on a path that leads you through enchanting locales. Your trail carries you to Chomrong, a charming Gurung village delicately perched on a hillside, where you can relish local delicacies and soak in the awe-inspiring vistas of Machapuchare and its neighboring peaks. Continuing your ascent, you traverse dense forests and cross the graceful suspension bridge over the Chomrong Khola, eventually arriving at Sinuwa after 4-5 hours of trekking. Sinuwa offers serenity and an ideal spot for acclimatization before your journey unfolds deeper into the Himalayan wilderness.
The trek from Sinuwa to Deurali is a captivating 6-8 km journey of the Annapurna Base Camp Trek, taking you through a series of enchanting places in the heart of the Himalayas. Departing from the peaceful village of Sinuwa, nestled amid pristine surroundings, your journey unfolds as you ascend gradually through a mesmerizing landscape. Along the way, you'll pass through Bamboo, a charming hamlet embraced by lush bamboo forests, and Dovan, a serene spot by the Modi Khola River. As you venture higher, the trail leads to the Himalayas, where the towering cliffs and rugged terrain create a dramatic backdrop. You will trek for about 3-4 hours before you reach Deurali. It is a significant waypoint on the route to Annapurna Base Camp, nestled amidst rocky landscapes with the resounding Modi Khola river as a constant companion.
As you leave Deurali behind, the trail leads you through the dramatic terrain, gradually revealing the grandeur of the surrounding peaks. About 1.5 hours of hiking takes you to Machapuchare Base Camp (MBC) which lies at 3700 m, where you'll pause to savor lunch and take in the magnificent views of the iconic Machapuchare (Fishtail Mountain). You'll eventually reach Annapurna Base Camp, the goal of your journey if you keep going. The 400 m rise from Machapuchre base camp to Annapurna base camp requires 2 to 3 hours of hiking. ABC provides a stunning view of the towering Himalayan giants Annapurna I, Annapurna South, Hiunchuli, and others while nestled within a natural amphitheater. This trekking section in the heart of the Himalayas is an amazing trip because of the sense of accomplishment and the overwhelming magnificence of the surroundings.
As you leave ABC in the morning, the sun bathes the towering peaks in a soft, golden light, providing a serene backdrop to your journey. The trail initially leads downhill, offering a fresh perspective of the sanctuary's lush forests, cascading waterfalls, and clear streams. You'll revisit familiar landmarks, including Machapuchare Base Camp (MBC) and Deurali, where you can savor one last look at the dramatic mountains. Trekking through the Himalaya and Dovan allows you to relish the serene ambiance of the forested surroundings and the soothing sounds of the Modi Khola river. Finally, you'll arrive back in Bamboo after 5 to 6 hours of trekking, where the village's tranquility and the lush greenery welcome you, marking the end of your day's descent and a well-deserved rest in this peaceful enclave of the Annapurna region.
Departing from Bamboo, you begin your journey downhill, gradually transitioning from the high-altitude landscapes of the Annapurna Sanctuary to the foothills. Along the way, you retrace your steps through Sinuwa and Chhomrong, both nestled within the enchanting surroundings. Finally, after 5 hours you return to Siwai, where your trek initially began. This picturesque village, with its warm hospitality and serene atmosphere, marks the end of your remarkable journey through the Annapurna region.
The return drive from Siwai to Pokhara is a captivating journey that leads you from the tranquil foothill villages of the Annapurna region back to the bustling city of Pokhara. Departing from Siwai, nestled in the scenic hills, you pass through Lumle and Nayapul. As you continue your descent, you're gradually welcomed by the vibrant ambiance of Pokhara, a city known for its serene lakes, colorful markets, and vibrant culture. This transition from the serene mountains to the lively city allows you to reminisce about your trekking adventures while appreciating the modern comforts and conveniences that Pokhara has to offer. It's a journey that encapsulates the diversity and richness of the Annapurna region.
We Are Here To Make You Satisfied. Not Satisfied With The Trip? Don't Worry You can Customize your own trip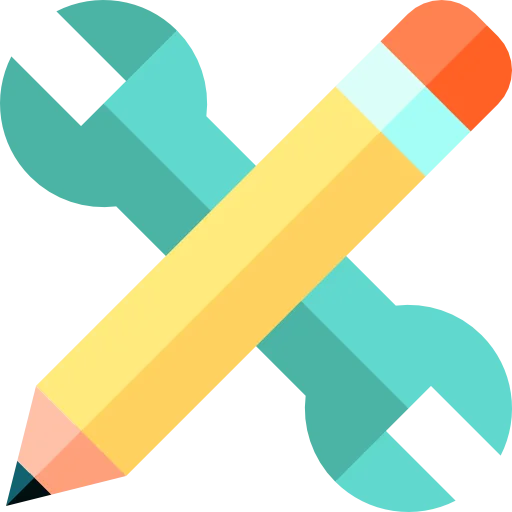 Customize Your Trip
Included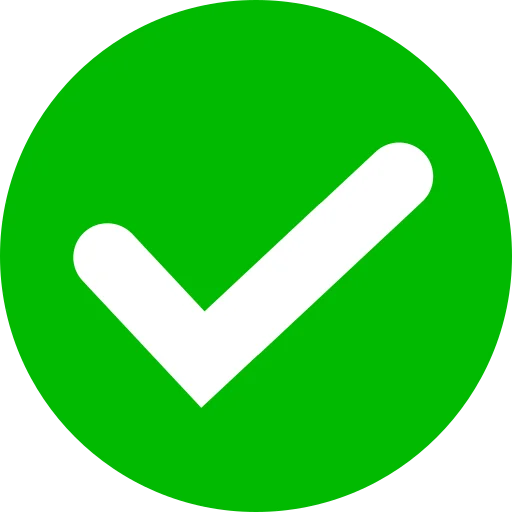 All ground transportation (including airport pick up/drop from Pokhara) by private tourist vehicles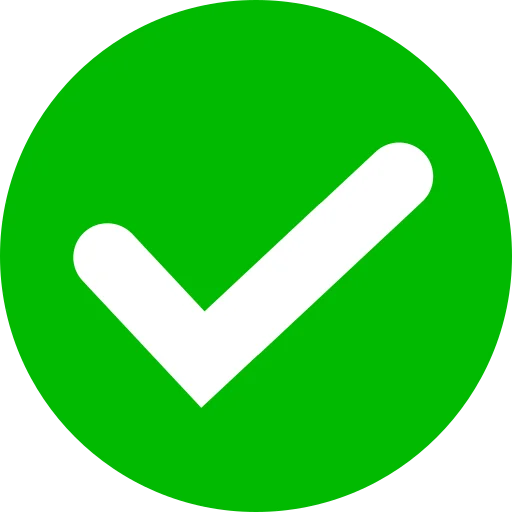 Standard trekking lodge in Annapurna Base Camp Trekking route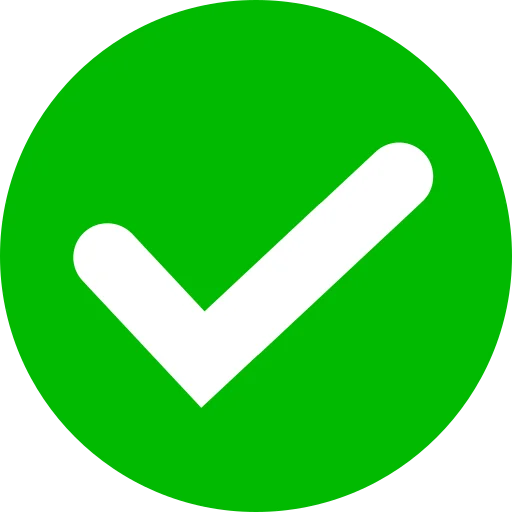 Some necessary equivalents sleeping bag & Down jacket (if you need one, return after the trek)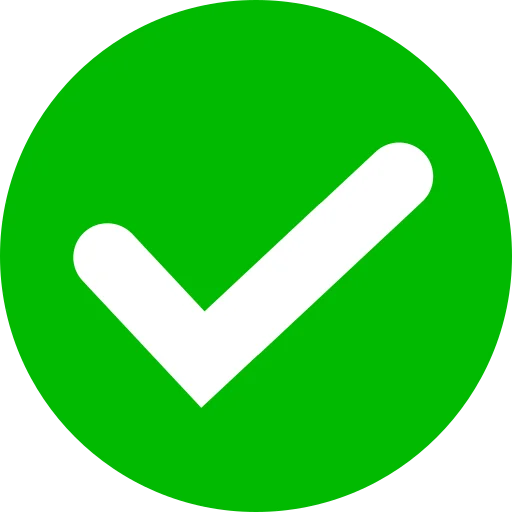 Full meals during trekking as mentioned in the itinerary (Breakfast, Lunch, Dinner )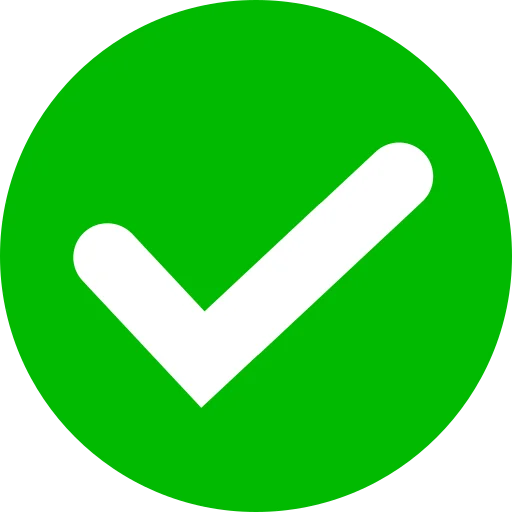 Essential First Aid medicine items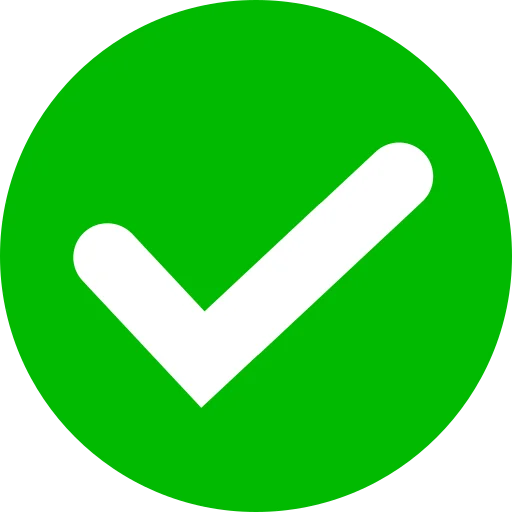 Annapurna Conservation Area Trekking permit & TIMS card (Trekking Information Management System)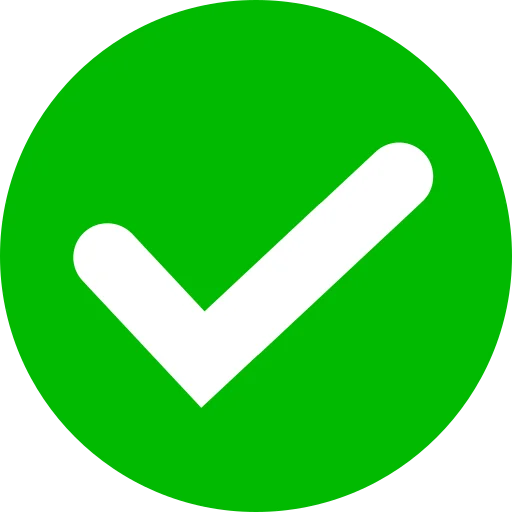 Professional guide (1 guide = 6 trekkers) their salary, accommodation, meals, and their insurance, Duffle Bag, T-shirt, and Trip certificate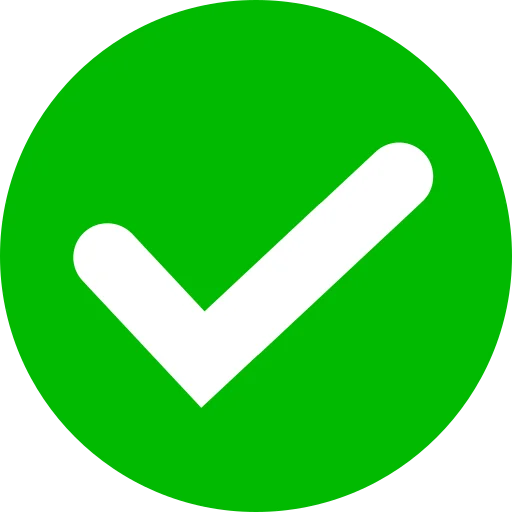 Our government/Local taxes and official expenses
Excluded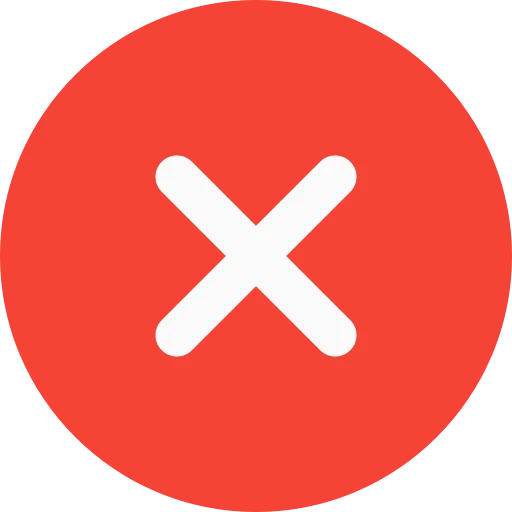 Dessert & any types of drinks during the trip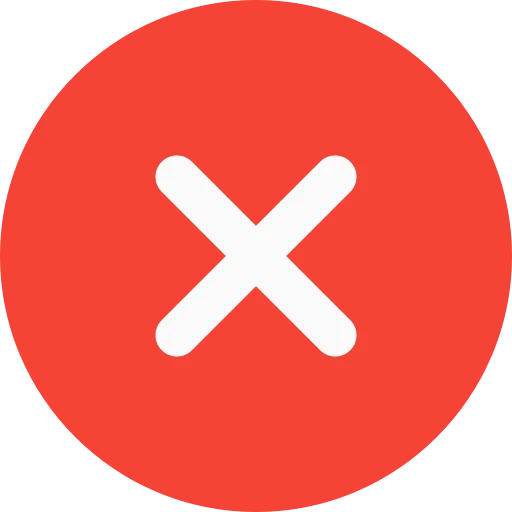 Your international air ticket & travel insurance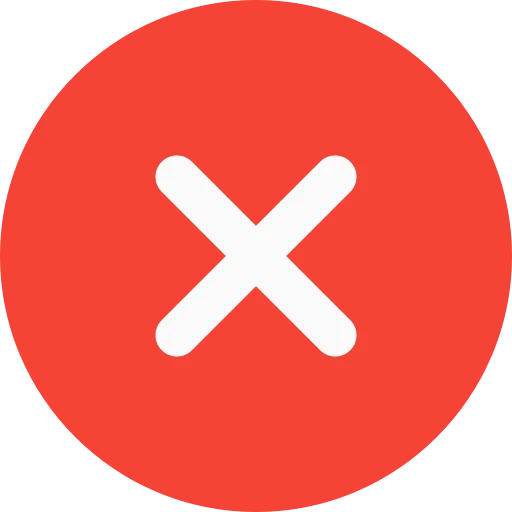 Tips for the trekking crew members
Best Time to do this Trek
Depending on the season you choose to go on this journey, the Annapurna Base Camp trek has a variety of experiences to offer. Spring and autumn are the two main times of year for trekking. The rhododendron woods bloom and wildflowers cover the terrain during the spring, from March to May, making the pathways a riot of color. With no clouds in the sky, the majestic peaks can be seen clearly in the comfortable moderate weather.

The Annapurna region is a magnificent wonderland in the autumn, from September through November. The air is pure and dry thanks to the late monsoon rains. You'll be treated to beautiful panoramas of the surrounding mountains and paths in outstanding shape. Autumn also falls during a number of Nepal's most important cultural holidays, including Dashain and Tihar, providing a special chance to take part in the local customs and celebrations.

Although treks can be done during the monsoon and winter months it becomes slightly challenging due to rain and snow. Regardless of the season, always check the latest forecasts and trail conditions to ensure a safe and enjoyable Annapurna Base Camp trek.


Temperatures during Spring and Autumn Season


| | | |
| --- | --- | --- |
| Location | Daytime Temperature | Nighttime Temperature |
| Pokhara | 20°C to 30°C | 10°C to 15°C |
| Lower Elevations (up to 2,000 meters) | 15°C to 25°C | 5°C to 10°C |
| Sinuwa | 15°C to 25°C | 5°C to 10°C |
| Deurali | 10°C to 20°C | 0°C to 5°C |
| Base Camp | 5°C to 15°C | -5°C to 5°C |
Difficulties and solutions
The Annapurna Base Camp trek presents a variety of challenges, but with proper preparation and awareness, these difficulties can be overcome. Here are some common challenges and their solutions:

Difficulty: The trek reaches high altitudes up to 4,130 meters (13,550 feet), increasing the risk of altitude sickness, which can include symptoms like headache, nausea, and dizziness.
Solution: Acclimatize properly by ascending gradually and taking rest days. Stay hydrated, avoid alcohol, smoking, and tobacco, and descend if symptoms worsen.

Difficulty: Trekking for an average of 5 hours daily can be physically demanding, especially during steep ascents and descents.
Solution: Prior fitness training can help build endurance. Trek at your own pace, take regular breaks and stay well-hydrated and nourished.

Difficulty: Weather conditions in the mountains can change rapidly, leading to rain, snow, or extreme cold.
Solution: Pack layers of clothing for varying conditions. Check weather forecasts before each day's trek and be prepared with rain gear and warm clothing.

Difficulty: The trail can include challenging terrain, including rocky paths, steep steps, and river crossings.
Solution: Wear appropriate trekking boots with good grip, use trekking poles for balance, and take your time navigating tricky sections.

Altitude-Related Health Issues:
Difficulty: Besides altitude sickness, other altitude-related health issues like dehydration and lack of appetite can arise.
Solution: Drink plenty of water, eat nourishing meals, and stay hydrated with electrolyte solutions.


Guides and porters
During the Annapurna Base Camp trek, we arrange experienced and licensed trekking guides and porters to ensure your safety, comfort, and a memorable trekking experience. Our guides are local experts with extensive knowledge of the region's trails, culture, and traditions. They provide navigation, ensure your safety in challenging terrain, and offer insights into the local way of life. They are often multilingual, including English-speaking, making communication easy for trekkers from diverse backgrounds.
We also arrange porters but you have to pay some extra charges. These individuals shoulder the responsibility of carrying trekkers' luggage and supplies along the trail.
Tipping guides and porters in Nepal is a common practice to show appreciation for their hard work. A typical tip for trekking guides ranges from $10 to $20 per day, per guide, while for porters, it's around $5 to $10 per day, per porter.


Electricity and charging
Electricity availability and charging facilities vary along the Annapurna Base Camp trek. In lower elevations and larger villages, charging your devices is usually possible for a fee. However, at higher altitudes and in remote areas, access to electricity and charging may be limited and more expensive. It's advisable to bring power banks and conserve device battery life, and check with your trekking agency for updated information on charging options.


Drinking water availability
It is necessary to drink at least 3-4 liters of water per day since you are engaged in physical activity. Drinking water is typically available as bottled water, which can be purchased at teahouses and lodges. Additionally, there are opportunities to refill your reusable water bottles with purified water at various points along the trail, using water purification tablets or filters. It's important to use safe drinking water sources to avoid waterborne illnesses.


Mobile network and wifi
Mobile network and Wi-Fi availability along the Annapurna Base Camp trek are generally limited, especially at higher elevations. In lower elevations, mobile network coverage may be sporadic, and Wi-Fi at teahouses can be slow and require a fee. Our guide carries satellite phones for emergencies, but these are typically reserved for critical situations.


Banks and ATMs
Access to banks and ATMs is primarily limited to the lower elevations, such as Nayapul and Pokhara, where you can withdraw cash and exchange currency before starting your trek. As you venture into higher elevations and remote areas, banking facilities become scarce. It's crucial to carry enough Nepalese Rupees in cash for your trekking expenses.


Document required for ABC short trek
When embarking on the Annapurna Base Camp trek in Nepal, you'll need to ensure you have the necessary documents to facilitate your journey. Here's a list of essential documents to carry:
Passport

VISA

Annapurna Conservation Area Permit (ACAP)

Trekker's Information Management System (TIMS)

Travel Insurance
We are committed to providing you with comprehensive assistance in obtaining all the necessary documents for your journey. Our experienced team is here to guide you through the visa application process, ensuring you have the correct visa for Nepal. We will also facilitate the acquisition of trekking permits, including the Annapurna Conservation Area Permit (ACAP) and Trekker's Information Management System (TIMS) card, making the paperwork seamless for you.


Documents and information required for Visa and permit application
Visa
You can obtain a visa application form at the airport or border crossing entry points. Fill out the form with your personal details, including your full name, nationality, date of birth, passport number, occupation, purpose of visit (tourism), and duration of stay. After filling out the form pay the required amount of fee.
Here are the key documents and information you'll need to provide
Passport-Sized Photos
Passport
Travel Itinerary
Emergency Contacts
Proof of Funds
Travel Insurance
TIMS and ACAP Permit:
Application Form: Complete the permit application form. This form can be obtained and filled out in Kathmandu or Pokhara, for which we will assist you.
Copy of Passport
Trekking Itinerary
Packing list
Packing for the Annapurna Base Camp trek requires careful consideration to ensure you have the essentials for a safe and enjoyable journey. Here's a packing list to help you prepare:
Moisture-wicking base layers (top and bottom)
Insulating layers (fleece jacket or down jacket)
Waterproof and windproof outer shell jacket
Waterproof and breathable trekking pants
Convertible hiking pants (zip-off pants)
Lightweight long-sleeved trekking shirts
T-shirts
Warm hat and sun hat
Lightweight gloves
Insulated gloves or mittens (for higher altitudes)
Buff or neck gaiter
Comfortable and moisture-wicking underwear and socks
Sturdy and comfortable trekking boots
Flip-flops or lightweight camp shoes
A 40–50-liter backpack with a rain cover
sleeping bag with a minimum -10°C rating
lining for a sleeping bag
hiking sticks
the flashlight or headlamp
sunglasses that block UV rays
tablets or filters for water purification
used water bottle
Duffel bag (used by porters to transport equipment)
First aid kit (including altitude sickness medication)
Toiletries (toothbrush, toothpaste, soap, hand sanitizer, wet wipes, toilet paper, etc.)
Trekking towel (for showering in teahouses)
Insect repellent
Sunscreen (high SPF)
Lip balm with SPF
Personal medications and prescriptions
Camera and accessories (extra batteries, memory cards, charger)
Energy snacks (nuts, granola bars, etc.)
Cash in Nepalese Rupees
Extra passport-sized photos (for permits)
Travel adapter (for charging devices)
Book and cards for entertainment
Trash bags


Accommodation during the Annapurna Base Camp trek primarily consists of cozy teahouses or lodges that are strategically located along the trekking route. These teahouses offer simple but comfortable rooms with twin beds, blankets, and pillows, and some even provide private rooms with attached or shared bathrooms. The communal areas in these lodges create a warm and social atmosphere, featuring wood-burning stoves or heaters to keep you comfortable in the evenings.


You can relish a variety of local and international dishes in the dining rooms, ensuring you're well-fed after a day of hiking. While electricity and charging facilities are available in many teahouses, it's important to note that internet access can be limited, and mobile network coverage may decrease as you ascend. Overall, these lodges play a vital role in making your trekking experience in the Annapurna region both welcoming and memorable.
Here's a list of food items commonly available during breakfast, lunch, and dinner while trekking to Annapurna Base Camp:
Breakfast:
Eggs (boiled, fried, or omelets)
Porridge or oatmeal with honey or fruits
Flatbread
Pancakes or French toast
Tea or coffee (various options)
Fresh fruits (seasonal when available)
Lunch:
Dal Bhat (rice and lentil soup with vegetables and meat/vegetarian curries)
Noodles (vegetable, egg,