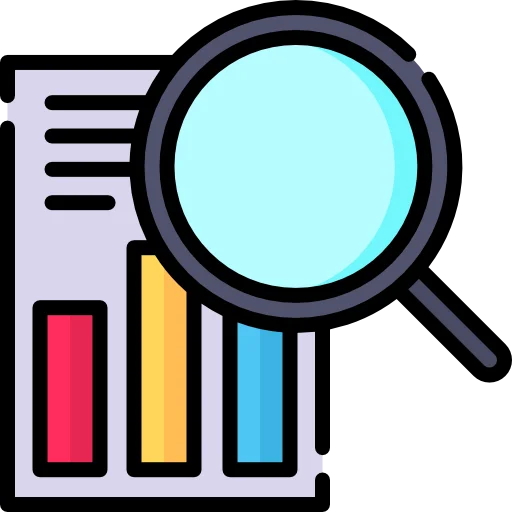 Beni to Lower Dolpo Trek Overview
Highlights:
- World deepest lake Shey Phoksundo Lake

-
Cross two high passes
-
Goes through Dhorpatan Hunting Reserve
-
Walking through the ancient Trans-Himalayan Caravan route
-
Dho Tarap valley, highest human settlement
-
Closer view of whole range of mountains, Dhaulagiri and Gurja Himal
On your arrival at Tribhuvan International Airport, our representative will receive you and transfer you to the hotel. After some rest, in the evening enjoy the evening Arati at Pashupatinath temple. Overnight at the hotel.
Today, you can spend your day preparing for the trip. You can also stroll around nearby areas. In the evening you have a meeting with the guide. Our guide will explain the trek itinerary and preparation for trek. Overnight at Kathmandu hotel.
Today, we will take an early morning flight to Pokhara. It takes about 25 minutes to reach Pokhara enjoying the beautiful view of mountains and nature. On reaching Pokhara after lunch, we will head toward Beni. Then we have a 3-4 hour drive from Pokhara. It's a scenic overland drive with an amazing view of Himalayas through the many rivers, terraced paddy fields, and countryside villages that bring us to Beni. Overnight camp at Beni.
From Beni, after breakfast, we will be driving off-road following upstream Magdi Khola. The road rises to the hill after Darbang and passing the pine forest to Dharapani (1,565m/5,134ft.). Dhaulagiri is no more so far from Dharapani. Overnight at Dharapani.
We will start our trek from here. After breakfast, we trek above the village to round a crest at 1,630m offering a glorious view of Mt. Nilgiri and Dhaulagiri. Then climbing over a ridge at 1,840m, splendid view of Myagdi river valley. Again the trail climbs gently alongside the Dhara Khola, to a suspension bridge in front of an impressive waterfall. And trail ascent to a lager Magar village Lumsum. Finally passing through oak and rhododendron forest with views of Himalayan peaks like Dhaulagiri, Mana Pathi and many more, we reach Moreni village. Here we will see a glimpse of Tibetan lifestyle and culture. Overnight at Moreni.
From Moreni, the trail ascends to Jaljala La pass. We climb through the burned forest to the herders then continue up the ridge through the Rhododendron forest. The sunset and sunrise view from Jaljala La is one of the best in Nepal. It stretches across the entire Dhaulagiri (8,167m) range from 7246 Purtha Himchuli 7061m Nilgiri and the Annapurna range. Overnight at Camp.
From Jaljala, the trail until Gurjakot is steep descent and then it moves through flat land to Dhorpatan. Walking along the bank of the river passing through a forest covered with oak, pine, rhododendron, juniper, and other local vegetation we reach Gurjakot, a small village mostly dominated by people who full Tibetan culture. Then continue the flat trail to Chyantu the first village of Dhorpatan. And finally following scattered houses of Bagatar and Baglung to Dhorpatan village. Dhorpatan village, inhabitants of about 300 Tibetan refugees, many Magars, and Chhetris. Overnight at Dhorpatan village.
After breakfast, we begin the second phase of the trek. As we begin the trek you find it hard but scenic. We climb above the valley floor then diagonally to the false summit and continue climbing to crest and herder hut at 3,510m. Now, the trail crosses the tree line and enters the rough wilderness landscape. Eventually. we cross Phagune Dhuri at 4,061m offers a fabulous view of Chure Himal range and Putha Himchuli(7,246m). finally, passing a small campsite and enter into the forest then drops to the riverbed of the hidden valley Thakur. Overnight camp at Thakur.
From Thakur, we slightly descend through the jungle and a few hours walking we get a suspension bridge. Crossing the bridge, we find some houses and cattle sheds then trail ascends till Kayamdanda. From where the trail goes descending through the jungle to Tatopani. Overnight at Tatopani.
From Tatopani, the trail crosses the Pelma Khola on the bridge then climb steeply and winds northwest around the hillside. Passing the towering terraced field of Hima village and outside the valley to arrive at the large village of Gulbang. After Gulbang the trail swings left and climbs out of the Pelma Khola valley. Finally, a steep routed gully of rhododendron trees and a short walk to Dhule. Overnight at Dhule.
After breakfast, we trek to Seng Khola from Dhule. Passing through the dense forest with vegetations such as rhododendron, pine, and juniper, we reach at Nautale Bhanjyang (3,961m). We have magnificent views of the Dhaulagiri range and other Himalayan peaks from here. Then the trail descends steeply toward Seng Khola valley a tributary of Pelma Khola. Final gradual climb to the campsite of Seng Khola. There are terraced fields of wheat, buckwheat, and potatoes surrounding the village of Seng Khola. Overnight tented camp at Seng Khola.
From Seng Khola, we will trek to Purpang following a steep and rocky path. Today we will be crossing alpine grassland and the Panidal Pass at 4,412m altitude. From here, we can have a splendid view of the Dhaulagiri range, Kantagaton Himal, Nurbukang Himal, and some other peaks. Then crossing the slippery, rocky terrain and steep climb leads to Purpang. Purpang, an open rocky grassland bounded by wonderful mountains. Overnight camp at Purpang.
Today's trail is steep passing through rocky terrain, Jangla Bhanjyang. From here, we get a panoramic view of Norbu Himal, Kantagaton, Dhaulagiri and other Himalayan peaks. It is the end of the Dhorpatan Hunting Reserve area. Crossing Jangla Bhanjyang following a gently descending path to reach Tokar. Tokar, a small village bounded by hills. Similarly, passing some village to reach Sahar Tara. Finally, following corn & millet field toward the Bheri river-based to Tarakot. Overnight camp at Tarakot.
Today, we continue our walking to follow the Tarap chu river upstream, crossing some suspension bridges and the same river again. On the way, we see a famous Gompa named Sandul Gompa little further on a junction where Barbung River and Tarap Chu River meet. Further walking on a trail brings us through farm terraces and rural villages. Then after ascending and descending for a while, we reach Laini. Overnight at Laini.
After breakfast, we climb on a steep trail and walk along switchback above the Tarap River. Today, walking will be a quite different experience as the valley become a narrow gorge that in some places you can jump from one side to another. Then we reach the bank of the Chyugur Khola with several vigorous climbs and descents. Further walking leads to Nawarpani. Overnight at Nawarpani
Our trek begins with a gradual ascending towards Kamattarka at the terminal of the Tarap Chu and Lang Khola. Crossing a narrow gorge and leaving the tree line behind us, the path leads for juniper bush and wild rose, typical of dry inner Himalayan valleys. Further several hours walking to reach the village of Dho Tarap. Dho Tarap, a wonderful village surrounded by stone walls that are inhabited by few Tibetans and mostly Magars. Overnight in Lodge.
Today, we spend our rest day adjusting with the thinning air and exploring Dho Tarap. We visit the monasteries near the area and take an opportunity to learn and understand the local culture, tradition, and lifestyle. The people of this region are both Bon Po and Nyingmapa (Buddhist sects). Overnight at Dho Tarap.
After spending a wonderful day at Dho Tarap, we continue walking enjoying views of lush grassland on both sides of the river to the upper Tarap valley. Walking alongside Tarap Chu river we take pleasure in the amazing views of the vast Tarap valley with its wide plains and high mountains. We will be in Tokyo village after several hour's walks where we can see a monastery of the Chiba group. Finally, with the little difficult, rugged trail to Numa La Base Camp. Overnight at Numa La Base Camp
After early morning breakfast, we start crossing the Numa La Pass on the steep trail up to the top ridge of the pass. It is going to be the longest days of our trek, so feel it a little difficult. On reaching the top, we get an unbelievable view of the arid mountains of Dolpo up to Mt. Dhaulagiri (8,167m). After spending some time enjoying the view, we descend to camp at Pelung Tang. Overnight camp at Pelung Tang
Today, we are crossing another pass. After breakfast, breakfast we begin our trek with a steep climb to the top of Baga La pass. From Baga La Pass we have a fantastic view of the dry landscape and the distant snow-capped mountain including Mt. Kanjiroba. After a wonderful moment at the pass, we descend to Dajok Tang. Overnight camp at Dajok Tang.

From Dajok Tang, passing through the forested path full of lush vegetation of oaks, pines, junipers, and cypress. Then after trekking an easy trail for a while and gradual highs and lows, we reach Ringmo village. Ringmo, a famous Bon settlement in the Dolpo region. Overnight at Ringmo.
Today, we will be spending another day at Ringmo, exploring Ringmo village and Phoksundo Lake. We can also visit the nearby monastery. Phoksundo lake is a beautiful turquoise color lake, where we can enjoy a relaxing walk on the serene lake's shores with great views. Overnight at Phoksundo
After spending a wonderful day in Phoksundo, today we make our way toward Chhepka. Walking downhill through a narrow gorge of Suligad River. Then passing through Gurung and Tibetan villages surrounded by beautiful fields, we arrive Chhepka. Overnight at Chhepka
From Chhepka, our trail still follows the river downstream to Sulighat. Cross the suspension bridge and pass through the military camp. There is another suspension bridge that brings us to the prime beginning Dunai route. From Dunai first, walk along a flat level path. Then follow a gently ascending path passing through villages, terraces, and sparse vegetation, to Juphal. Overnight camp at Juphal
After breakfast in the morning, we walk to the airport in Juphal and board the plane to Nepalgunj. We will arrive in Nepalgunj after thirty-five minutes. And from Nepalgunj, we board the flight to Kathmandu. Likewise, an hour or so we land at Kathmandu Airport where our trip concludes. In the evening you will have a cultural dinner with the Bold Himalaya. Overnight at Kathmandu.
Today, a representative from 'Bold Himalayan' will take you to the Tribhuvan International Airport, three hours before your flight to your home town.
We Are Here To Make You Satisfied. Not Satisfied With The Trip? Don't Worry You can Customize your own trip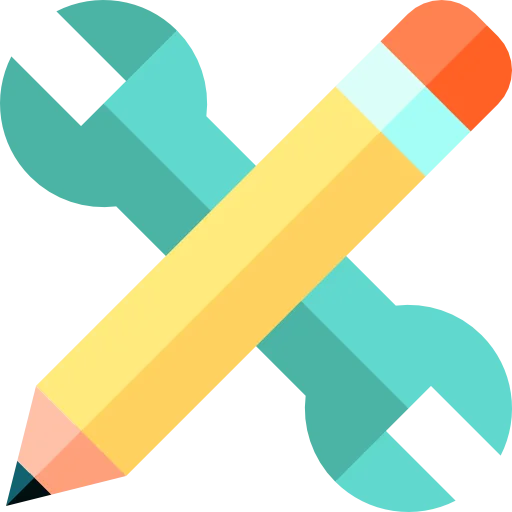 Customize Your Trip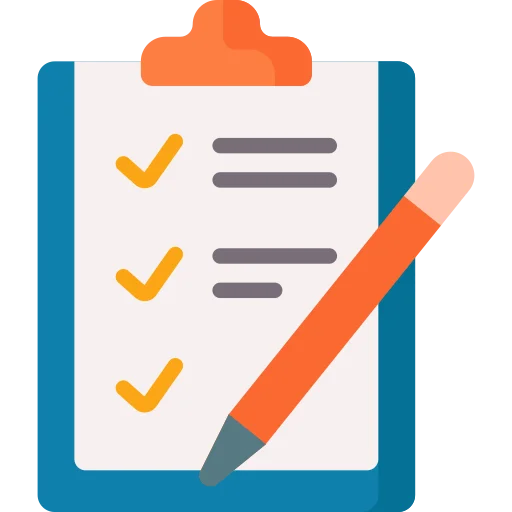 Book This Package
Want More Discount?
Come on Group
Based on Cost, Duration, & Group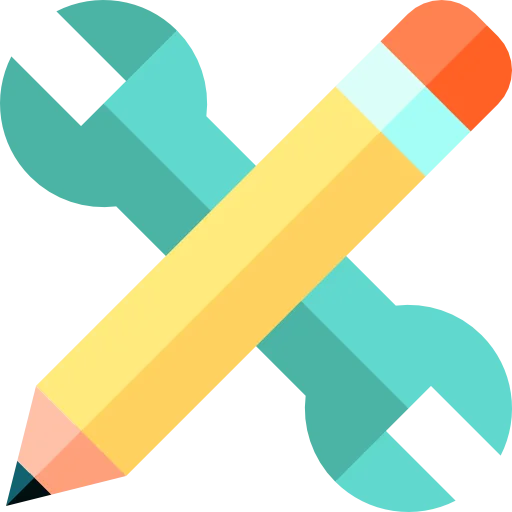 QUICK INQUIRY
15+ years of Industry Experience
Best Price Guaranteed
Fabulous Hospitality
Highly Trained And Experienced Team
Download Brochure
Need Help With This Trip?
Talk With Expert
+9779849615880