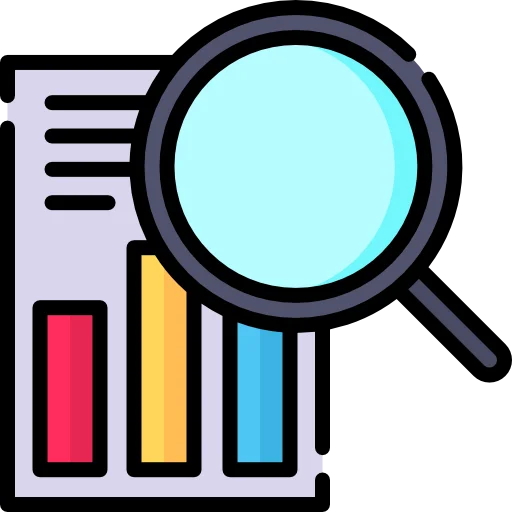 Druk Path Trek Tour | Bhutan Tours Trekking Overview
Bhutan, also known as the Land of the Thunder Dragon, emits an aura of mystery and serenity that has long captivated the interest of tourists. As a result of the successful preservation of its long-standing customs, historical legacy, and pristine landscapes, this magical kingdom now attracts tourists by transporting them to a world of prodigious wisdom and unmatched natural beauty. The Druk Path Trek, which promises to be an exciting journey that reveals Bhutan's profound secrets, is located in the center of this charming nation.
We are delighted to invite you on an adventure that transcends the ordinary, guiding you on a transformative journey through Bhutan's soul-stirring landscapes and spiritual essence. The Druk Path Trek presents an extraordinary tapestry of experiences, seamlessly weaving together mesmerizing nature, cultural encounters, and moments of inner reflection.
Spanning approximately 55 kilometers over 7 days, the Druk Path Trek connects two of Bhutan's most iconic cities - Paro and Thimphu. This moderate-level trek traverses ancient trails that have witnessed the passage of pilgrims and nomads for generations, offering a unique opportunity to walk in the footsteps of history while immersing yourself in Bhutan's timeless charm.
Bhutan: The Land of Happiness:
Welcome to the mystical kingdom of Bhutan! Upon your arrival at Paro International Airport, our friendly representative will warmly greet you and accompany you to your hotel in Paro. Take some time to rest and freshen up after your journey. In the afternoon, immerse yourself in the charm of Paro as you set out to explore the town. A must-visit is the National Museum, also known as Ta Dzong, housed in an ancient watchtower. The museum showcases a fascinating collection of Bhutanese art, relics, and artifacts, offering a glimpse into the country's rich cultural heritage. Stroll through Paro's bustling market, where local vendors display an array of handicrafts, textiles, and souvenirs, making it an excellent opportunity to pick up unique gifts to cherish as memories of your Bhutanese adventure.
Today's adventure begins with an invigorating acclimatization hike to the iconic Tiger's Nest Monastery, also known as Taktsang. After an early breakfast, we drive to the trailhead, and the trek commences. The hike takes around 2-3 hours (each way) and involves ascending through pine forests. As you ascend, you'll catch glimpses of the breathtaking Paro Valley below. The sight of the legendary Tiger's Nest perched precariously on the cliffside is nothing short of awe-inspiring. Upon reaching the monastery, enjoy exploring its ancient temples and meditative caves. Experience a moment of peace and spirituality as you relish the panoramic view of the valley from this sacred site. After a soul-enriching experience, we trek back to Paro and spend the evening at leisure.
With our bodies acclimatized, today marks the beginning of our Druk Path Trek. After breakfast, we head to the Ta Dzong (National Museum), which serves as the starting point of our trek. The trail gradually ascends through lush blue pine forests, and you may encounter some wildlife along the way. As you ascend higher, the air gets crisper, and the views become even more captivating. We reach our first campsite at Jele Dzong, an ancient fortress strategically perched on a ridge. The campsite offers mesmerizing views of the surrounding landscapes, setting the stage for a memorable night under the starlit sky.
Awake to the beauty of the Himalayan morning and set forth on the trail leading through dense alpine forests and vast meadows. If you trek during the spring season, you'll be greeted by the vibrant hues of blooming rhododendron flowers that add a splash of color to the landscape. Along the way, you might encounter yak herders and their camps, offering a glimpse of the traditional Bhutanese pastoral life. The journey is as rewarding as the destination itself, and we finally reach the campsite at Jangchulakha. The campsite boasts breathtaking views of the surrounding mountains, enticing you to embrace the serene wilderness.
Today's trail takes us to more remarkable sights as we trek toward Jimilangtso Lake (3,880 meters). Surrounded by untouched natural beauty and glacial peaks, the lake offers a sense of tranquility that can only be experienced amidst such pristine landscapes. Continuing on, we journey towards Simkotra Tsho, another pristine high-altitude lake. The day's trek presents a captivating mix of landscapes, from dense forests to open meadows, providing ample opportunities for nature enthusiasts and photographers to capture the essence of Bhutan's wilderness.
As our adventure nears its end, we continue our trek, passing through dwarf rhododendron trees and possibly sighting more yaks grazing in the high-altitude pastures. Our ascent leads us to Phume La Pass (4,210 meters), from where the breathtaking view of the Thimphu Valley unfolds before our eyes. Descending through picturesque blue pine forests, we reach the revered Phajoding Monastery, perched atop a ridge. A visit to this ancient monastery allows for moments of reflection and appreciation for the spiritual essence of Bhutan. From Phajoding, we make our way downhill to Thimphu, the vibrant capital city of Bhutan, where our unforgettable trek comes to an end. After freshening up at your hotel, take the afternoon to explore Thimphu's bustling streets, and colorful markets, and perhaps visit the grand Tashichho Dzong, a prominent symbol of Bhutanese architecture.
On your last day in Bhutan, take the morning to visit Thimphu's iconic landmarks. Explore the National Memorial Chorten, a magnificent stupa built in honor of Bhutan's third king, and witness locals engaged in their daily prayers. Pay a visit to Changangkha Lhakhang, an ancient temple where newborns are traditionally blessed. The Folk Heritage Museum offers insights into traditional Bhutanese lifestyle and customs. Don't miss the Takin Preserve, home to the unique and elusive national animal, the Takin. In the afternoon, bid farewell to the land of happiness as our representative transfers you to Paro International Airport for your onward journey, carrying cherished memories of your Druk Path Trek and the unforgettable experiences of Bhutan's natural wonders and cultural treasures.
We Are Here To Make You Satisfied. Not Satisfied With The Trip? Don't Worry You can Customize your own trip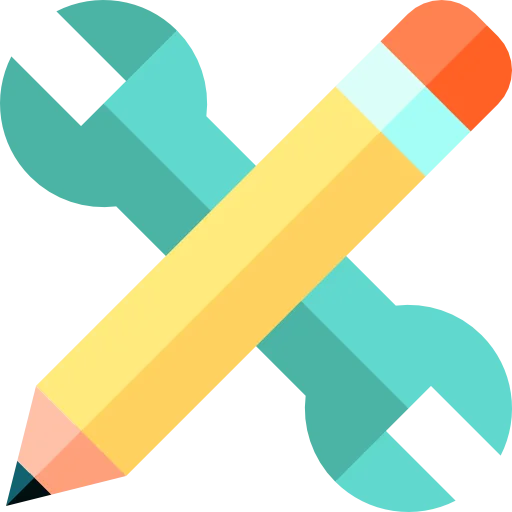 Customize Your Trip
Camping at the Druk Path
Camping on the Druk Path Trek may be a relaxing and rewarding experience that allows trekkers to fully appreciate the natural splendor of Bhutan's backcountry. Despite the lack of electricity or opulent facilities at the campsites, we make every effort to give trekkers a relaxing and delightful camping experience.


Tents: We provide sturdy and weather-resistant tents that offer protection from rain and wind. These tents are spacious enough to accommodate trekkers comfortably during the night.


Sleeping Gear: Trekkers are usually provided with sleeping bags suitable for camping at higher altitudes, ensuring warmth and comfort during cooler nights. Additionally, a lightweight sleeping mat or pad is often provided for extra comfort.


Meals: The trekking crew prepares delicious and hearty meals during the trek. While the options may be simpler than what you find in restaurants, the meals are nutritious and cater to different dietary requirements.


Campfire: Depending on weather conditions and campsite regulations, a campfire may be set up in the evening, providing a cozy and social gathering spot for trekkers to relax and share stories.
Electricity on campsites
There is no electricity at the campsites along the Druk Path Trek in Bhutan. Trekkers should plan for several days without access to power and consider bringing portable power banks for essential devices. Embrace the rustic and eco-friendly experience of camping under the starry skies amidst the breathtaking landscapes of the Himalayas.


Mobile network and internet facilities
As you venture into the wilderness and higher altitudes, the availability of networking and internet facilities diminishes. Once you leave the main towns and trek into the mountains, you may not have access to mobile network signals or internet connectivity. The trek route takes you through remote and pristine areas where the focus is on immersing in nature rather than being digitally connected.
Guides and porters
Our dedicated team of experienced guides and porters will be invaluable companions throughout your Trek, providing essential support and assistance to ensure a smooth and enjoyable journey. The guides will bring their expertise and local knowledge to the table, offering insights into the region, its trails, and the local culture. They will prioritize your safety, provide guidance on managing altitude sickness symptoms, monitor weather conditions, and make adjustments as needed.
In terms of logistics, our team of porters will take care of the heavy lifting, carrying the majority of the equipment, food, and supplies needed for the trek. This allows you to trek with a lighter backpack, reducing the physical strain and allowing you to focus on enjoying the journey.
We will provide trekking guides with a ratio of one guide per 5-6 participants. Additional support staff, such as porters, will be provided to carry the group's shared equipment and belongings. The porters will carry your load of up to 20 kg so pack your bag accordingly.
Best Time to do this Trek
The Druk Path Trek in Bhutan is best experienced during the spring (March to May) and autumn (September to November) seasons, offering trekkers the most optimal weather conditions and captivating natural beauty. In spring, the hills and valleys come alive with a burst of colors as rhododendrons and wildflowers bloom, creating a picturesque landscape. The mild temperatures and clear skies make trekking comfortable and enjoyable, with excellent visibility of the surrounding mountain vistas.


Autumn is equally alluring, with stable weather and clear skies prevailing after the monsoon season. The landscapes are fresh and vibrant, offering trekkers breathtaking views of snow-capped peaks, serene glacial lakes, and lush alpine meadows. The trekking trails are at their best during these seasons, providing an unforgettable experience amid Bhutan's pristine wilderness.
Moreover, the spring and autumn months allow for enriching cultural encounters. Trekkers have the opportunity to visit ancient monasteries and sacred sites, interact with friendly locals, and witness vibrant festivals that celebrate Bhutanese traditions and spirituality.
Druk Path Trek cost
The whole package costs 2450 USD.
.
This package includes the following:


Bhutanese Tourist Visa: Approximately $40 to $50 per person.

Trekking Permits: About $40 to $50 per person.

Licensed Guide and Trekking Crew: Including their wages, food, and accommodation.

Accommodation: In hotels or guesthouses in Paro and Thimphu before and after the trek.

Meals: Breakfast, lunch, and dinner every day.

Transportation: Including airport transfers and transportation to the trek starting point and back from the endpoint.

Camping Equipment: Tents, sleeping bags, and other camping gear.

Sightseeing and Entrance Fees: Visits to cultural sites and monasteries in Paro and Thimphu.


Trekking in Bhutan is generally costlier than trekking in countries like Nepal due to various factors, including government regulations, tourism policies, and the overall approach to tourism.


Bhutan follows a policy of "high-value, low-impact" tourism, aiming to preserve its unique culture, traditions, and environment. To achieve this, the Bhutanese government has set a minimum daily package fee for tourists, which covers essential services like accommodation, meals, transportation, and a licensed guide.
Difficulty level of this Trek
The Druk Path Trek is considered a moderate-level trek and is suitable for novice trekkers due to several factors that are mentioned below:


Moderate Difficulty: The Druk Path Trek is classified as moderately difficult means it does not require extensive trekking experience or specialized skills. Novice trekkers with a reasonable level of fitness and a sense of adventure can undertake this trek with proper preparation.


Short Duration: The trek typically spans around 6 days, making it a relatively short and achievable trek compared to longer and more demanding treks in the region. The shorter duration allows novice trekkers to experience the thrill of trekking without committing to extended periods in the wilderness.


Well-Marked Trails: The trek follows well-marked and established trails that are frequently used by locals and tourists alike. The paths are clear, and the route is straightforward to follow, reducing the risk of encountering navigation challenges.


Guided Trekking: We provide a knowledgeable guide who will be incredibly valuable for novice trekkers, as they provide support throughout the journey. They are well-versed in the local flora, fauna, and cultural practices, offering valuable insights and creating memorable interactions with local communities.


Gradual Acclimatization: The trek includes gradual ascents, allowing for proper acclimatization to the higher altitudes. This reduces the risk of altitude sickness, making the trek safer for novice trekkers.

Packing List
Clothing:
Lightweight and moisture-wicking shirts
Warm fleece or down jacket for cooler evenings
Waterproof and windproof jacket
Trekking pants (quick-drying and comfortable)
Waterproof and breathable trekking pants
Warm hat and gloves for colder days and nights
Sun hat or cap for sun protection
Bandana or scarf
Sturdy and waterproof trekking boots with ankle support
Comfortable sandals or camp shoes for resting at campsites
Waterproof and breathable rain jacket
Personal Items:
Personal identification documents (passport, visa, etc.)
Travel insurance documents
Prescription medications, if any
Personal toiletries (toothbrush, toothpaste, biodegradable soap, etc.)
Quick-drying towel
Sunglasses with UV protection
Sunscreen with high SPF


Trekking Gear:
Trekking poles for better stability and support
Headlamp or flashlight with extra batteries
Water bottles or hydration system (carry enough water for each day)


Miscellaneous:
Energy bars, trail mix, or other lightweight snacks.
Camera and Binoculars
Plastic Bags to keep wet or soiled items separate from clean ones and to protect gear from rain.
Carry enough Bhutanese currency.
Portable Charger.


Documents Required
Passport: Your valid passport is required to enter Bhutan. Make sure it has a validity of at least six months beyond your intended departure date from Bhutan.


Bhutan Tourist Visa: All foreign nationals must get a visa to enter Bhutan, excluding citizens of India, Bangladesh, and the Maldives. You can't get the visa on your own, but we'll take care of that for you. You just have to provide us with some documents and materials such as a valid passport, pp size photos, valid travel insurance, evidence of financial means, proof of accommodation, and proof of a booked return flight ticket.


Trekking Permits: You need trekking permits to embark on the Druk Path Trek.
It is necessary to access the trekking trails and protected areas.
We will handle the process to obtain these permits and you will receive the permits before you embark on the trip.
Travel Insurance: Travel insurance with comprehensive coverage is essential for any trek, including the Druk Path Trek. Ensure your insurance covers emergency medical evacuation, trip cancellations, and any potential injuries or illnesses during the trek.

You can book this through our website. For that, you will have to fill out the available online form. If you are not satisfied with our arrangement then you can customize the trip and submit your requirements. After that, you will have to make an advance payment of 20% of the total charge which is non-refundable upon trip cancellation. After making this payment, your trek is booked and now you just have to wait till we provide you follow-up information regarding this trip.
The trek is rated as moderate, suitable for trekkers with even less hiking experience. It involves daily hiking for an average of 5-6 hours over varied terrain and altitudes.
The whole trip duration is 7 days. The daily hiking distance varies between 10 to 15 kilometers, depending on the trail and altitude gains.
The best seasons for the trek are spring (March to May) and fall (September to November), when the weather is often stable, clear, and mildly warm.
No, but it's preferable when participants are over 18 years old to join the trek. There is no upper age limit, but participants should be in good physical health.
Yes, altitude sickness mioght be a concern during the trek, as some sections reach high elevations. The trekking guides are trained to recognize symptoms and will monitor participants' health closely. It's essential to acclimatize properly, stay hydrated, and follow the guide's instructions.
Participants should bring their hiking gear, including a sturdy backpack, hiking boots, waterproof clothing, a sleeping bag, water bottles, and personal items like sunscreen, a hat, and sunglasses. A detailed packing list is mentioned above.
The trek will have experienced trekking guides with a ratio of one guide per 5-6 participants. Additional support staff, such as porters, will be provided to carry the group's shared equipment and belongings.
$2450 USD
* ALL INCLUSIVE IN PRICE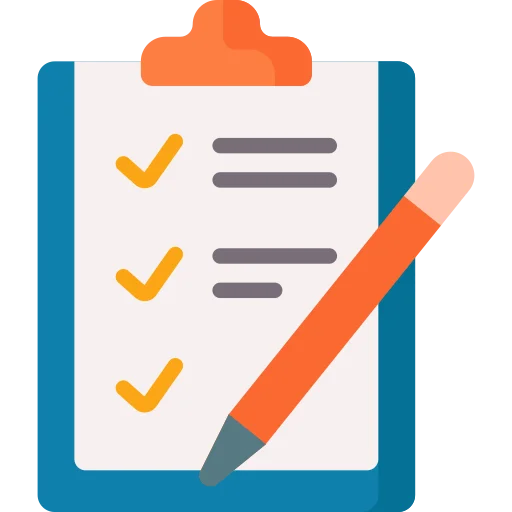 Book This Package
Want More Discount?
Based on Cost, Duration, & Group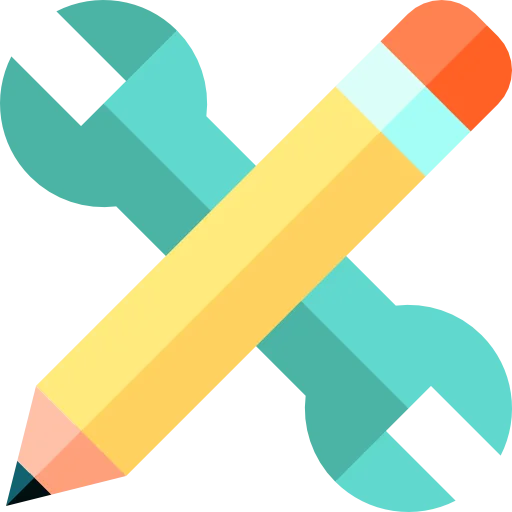 QUICK INQUIRY
15+ years of Industry Experience
Best Price Guaranteed
Fabulous Hospitality
Highly Trained And Experienced Team
Download Brochure
Need Help With This Trip?
Talk With Expert
+9779849615880