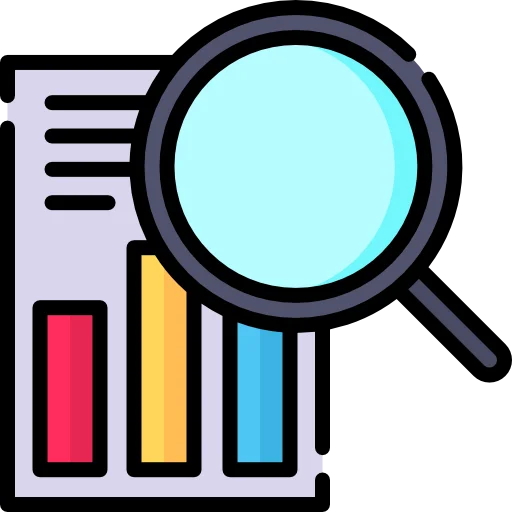 Everest Base Camp Trek with Gokyo Cho La Pass Overview
Everest Base Camp trekking with Gokyo Cho La Pass is the combination of Everest Base Camp and Gokyo valley via Cho La Pass. It is one of the most adventurous and stunning treks in the Everest Himalayas region. And it is also the 'high altitude trek' of this region. This trek takes us through the landmarks of the Khumbu region.
Majestically soaring mountains, colorful monasteries, friendly Sherpa, and many more, are the highlights of this trek. You will explore the series of beautiful turquoise lakes in the Gokyo valley and the famous Cho La Pass.
Upon your arrival at Kathmandu, one of the representatives of Bold Himalayan will be waiting at the Airport terminal. After greetings, we will transfer you to your hotel. In the evening there will be a meeting with the guide in the office for detailed information about the trek. Overnight in Kathmandu.
After breakfast, you will take a domestic flight from Kathmandu to Lukla. During this 25-30 mins flight, you will be enjoying one of the most alluring air routes in the world. It is round off on a hillside surrounded by a high mountain peak. On reaching Tenzing Hillary Airport, Lukla you will meet porters. Lukla airport is considered one of the most exciting airstrips in the world with having a single runway over a cliff. After lunch, we will start our trek towards Phakding.
Our trek starts with the entrance through Pasang Lhamu Sherpa Memorial gate. Moving ahead, the trail drops down to Thalsaroa and Chheplung. With the amazing view of flowing Dudh Koshi River, we reach Chheplung. Then the trail crosses through the suspension bridge over Thado Khola. Our trek continues with the trail that passes through the prayer wheels, mantras painted mani stones, gompas. And an inclined walk takes us to the beautiful village Phakding. Overnight in Phakding.
Today we will walk from Phakding to Namche Bazaar. First, the trail passes through a beautiful pine forest crossing several villages. Then it moves north up to the valley of Benkar. With the serene beauty in the Himalayan region, we arrive at Chhamuwa. We register your entrance card at Chhamuwa. Then we climb through the elegant forest of rhododendron and reach Monjo village. It is the border of Sagarmatha National Park. Here we submit your entrance card and the national park entry card moves toward Namche Bazaar. Then we cross the Tenzing Hillary suspension bridge over the Dudh Koshi river in Jorsale village. After walking alongside the Dudh Koshi and Bhote rivers, we ascend steeply to the Sherpa Village, Namche Bazaar. On reaching Namche Bazaar, we have the sight of Mt. Everest and Mt. Lhotse. Overnight stay at Namche Bazaar.
Every higher altitude trekking needs at least one day of acclimatization. Namche is the perfect place for acclimatizing thin air during our EBC trek with Gokyo Cho La Pass. Today, we will have a short trek to other Sherpa settlements in the Khumjung valley. First, we will hike to one of the world's highest hotels in the world, Everest View Hotel. From here you will have a spectacular view of Mt. Everest, Mt. Khumbila, Mt. Thamserku, Lhotse, and Ama Dablam. With a beautiful view, we have a coffee or tea in the hotel. We climb uphill to Khumjung and Kunde village if you want to explore more otherwise, you can trek back to Namche.
There are Khumjung Gompa and Khumjung Hillary school which was established by Sir Edmund Hillary in 1961. After exploring Khumjung Gompa and school, we drop down to another Sherpa Village, Kunde. In Kunde, you can visit the largest hospital in the Khumjung region established in 1966. After exploring this place, we hike back to Namche. Our hike to Namche lands at Syangboche airstrip on foot, which is a non-commercial airport. You can enjoy the amazing scenery of Namche Bazaar from the runway. Then the zig-zag gravel path takes you to Zarok and Namche. Overnight in Namche Bazaar.
The trail from Namche continues along the rushing glacial water of the Dudh Koshi. The trail offers an amazing view of the mountains and rises to Sanasa. Then follow the trail to the right, we descend to cross the Dudh Koshi on a suspension bridge near Phunki Thenga. It is the lowest point north of Namche Bazaar. The trail rises steeply after entering the Imja Khola Valley. We then pass through the rhododendron forest to the hilltop village of Tengboche. Tengboche Monastery, the largest monastery of the Khumbu region is located in Tengboche. Overnight at Tengboche lodge.
After breakfast, we head toward Dingboche from Tengboche. First, the trail drops to Debuche then crosses the exciting suspension bridge on the Imja Khola. We then have a gradual ascend to Pangboche with the view of Ama Dablam. From Pangboche, the trail follows the river closely and it gradually rises to its confluence with the Lobuche Khola. Our uphill trek with the amazing view of Lhotse, Island Peak, and Ama Dablam reach the quaint traditional Sherpa village of Dingboche. Overnight at Dingboche lodge.
The trail from Dingboche climbs to a ridge providing towering views of Taboche Peak, Ama Dablam, Lhotse, Khumbutse, and Cholatse. Continue through yak pastures before crossing a wooden bridge over a roaring stream to Duglha. With the prayer flags, the trail traces along the moraine glacial formed by Khumbu glacial. Everest is hidden behind the views including tearing the wall of Nuptse and Lhotse. With the view of several mountain peaks, we follow the valley upstream for about an hour to Lobuche, located at the foot of the giant Lobuche peak. Overnight stay at Lobuche lodge.
Today we hike to the highest altitude base camp of Nepal so it may be a bit difficult for you to walk. The trail from Lobuche goes through the lateral moraine of the Khumbu Glacier and the mountain walls. On reaching Gorakshep we will be surrounded by snowcapped mountains approaching all around. Gorakshep is the junction from where the path separates to Kalapatthar and EBC. We will have some rest and lunch here.
We will walk toward Everest Base Camp after lunch. Passing through rocky dunes, moraine and streams we reach Everest Base Camp, foot of the highest mountain in the world. From the base camp, you will have tranquil scenery of Khumbu Icefall and the gleaming view of mountain peaks. Furthermore, you will have an unforgettable view of Mt. Khumbutse, Mt. Pumori, Mt. Changtse, and the Ice Fall from the base camp. After spending a wonderful time at the foot of Mt. Everest, we hike back to Gorakshep for a night's stay. Overnight stay at Gorakshep.
Today we will hike to the Kala Patthar summit. To see the amazing sunrise view, we will have a very early morning walk to the Kala Patthar. It offers a stunning view of Mt. Everest along with Lingtren, Khumbutse, Nuptse, Pumori. Thus, standing on the Kala Patthar, we get to see 3600 views of some of the highest peaks in the world. After a spending wonderful time in Kala Patthar, with the beautiful view of the tallest mountains, we retrace the journey back to Gorakshep. Gorakshep is the last and the highest settlement before reaching Everest Base Camp. About two hours from Gorakshep leads to Lobuche where we stop for lunch. And from we head toward Dzongla. We will be retracing our step back down the hill and bend off very before Thokla Pass. And finally, after another two hours from Lobuche, we arrive at Dzongla. On reaching Dzongla we have a great view of Cholatse, Ama Dablam, Lobuche mountains, and the Pheriche village. Overnight stay at Dzongla.
Today we are going to do one of the toughest hikes of the trip. We will be crossing Cho La Pass through the scariest icy and boulder path i.e. the icy trail along the Cho La glacier. Passing through some crevasses we reach the top of the pass decorated with the prayer flags. From the top of the pass, we have fascinating views of the valley spread below. Moreover, the Himalayan Peaks including Ama Dablam, Baruntse and Lobuche East rears on the horizon
We walk along the same trail after crossing the bridge until we reach Phedi. Then continuing following the grazing hill to Thagnak Kharka and finally hike down with steep loose rocky part, descend to the small Sherpa settlement of Thagnak. Overnight at Thagnak.
From Thagnak we are trekking to one of the last human settlements on the Nepal side, on the other side is Tibet. Following the trail that meanders along the Ngozumpa Glacier, the path goes up and down with the headstone marking the way. Catching the view of many glaciers through the rugged mountain scenery we head to the settlement of Gokyo set on the eastern bank of the largest of the Gokyo Lakes, Gokyo Cho or Dudh Pokhari. You can enjoy the beauty of Gokyo and visit the turquoise lakes of the Gokyo valley. Overnight Stay at Gokyo.
From Gokyo, we will take a challenging ascent up the Gokyo Ri. 360-degree view of the Gokyo valley from the Gokyo Ri is jaw-dropping. Gokyo Ri is one of the most popular viewpoints in the Khumbu region, it offers inspiring views of the Himalayas. Watch frozen glaciers tumbling down into emerald lakes framed by an unbroken chain of snow-capped Himalayan peaks that will remain in your mind forever
Later we follow the solitary and ruggedly beautiful trail to Machhermo. Following the longest glacier in Nepal, Ngozumpa Glacier originates at the foot of Cho Oyu in Tibet and tumbles down to the Gokyo Valley in Nepal. As you traverse the glacier, walk carefully on the moraine and loose rocks. We cross the Pangkha, and ascent uphill brings us to the village of Machhermo. Overnight at Machhermo.
Following the different forests covered with Alpine trees and rhododendron and walk through solitary huts of yak herders. Then walk above the confluence of Dudh Koshi and Imja Khola. Enjoying the splendid views of Everest, Lhotse, and other peaks, walk through colorful Buddhist prayer flags and Chortens we reach Namche. Overnight at Namche Bazaar.
Today, as you trek back to Lukla it will be your last day of the hike. First, you will descend crossing several suspension bridges and further trekking to Dudh Koshi River to Phakding. Then gradual waking to Cheplung and ascending to Lukla, with prayer flags, Chortens, Mani walls, and miniature Gompas lined throughout the village. Overnight at Luka.
After breakfast at Lukla, today will have another thrilling flight back from Lukla to Kathmandu and we will take one last close look at the mountains. On reaching Kathmandu you will be transferred to your hotel. Overnight in Kathmandu hotel
Today is the departing day. A representative from Bold Himalayas drops you at the airport before 3 hours of your departing time. You can join for another thrilling adventure or trip with Bold Himalaya. We can right away arrange your awesome trip
We Are Here To Make You Satisfied. Not Satisfied With The Trip? Don't Worry You can Customize your own trip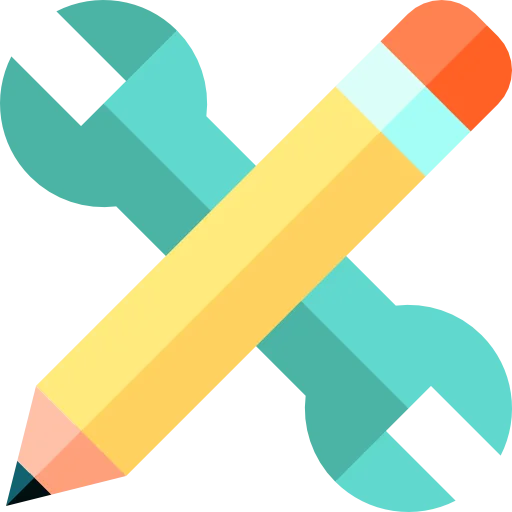 Customize Your Trip
Included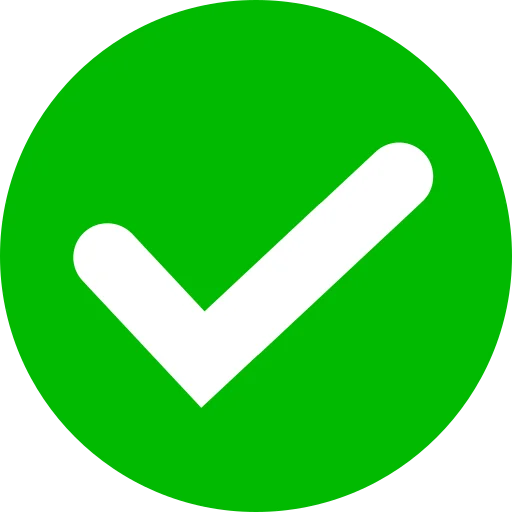 All airport pick up and departure and all ground transportation during trips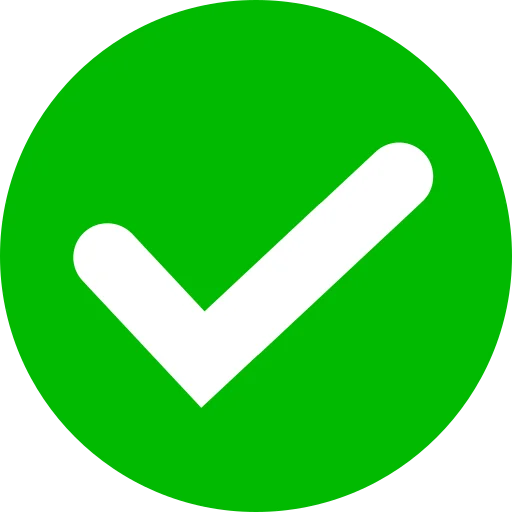 2 Night three star category in twin sharing bed with breakfast basis and standard Guesthouse/ Trekking LodgeDomestic Flight according to itinerary Kathmandu- Lukla- Kathmandu including airport taxFull board meals (Breakfast Lunch, Dinner) with tea, coffee in trekkingSome seasonal fruit items as the in trekkingFirst aid medicine itemsExperienced, trekking guide & porters (for two guests one porter to carry baggage) including their salary, accommodation, meals, and their insurance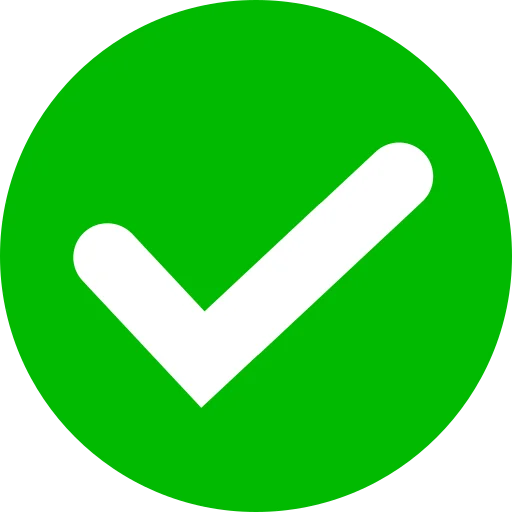 One special cultural show and farewell dinner programSagarmatha National Park entrance fee, Pasang Lhamu Rular Municipality Entrance fee, TIMSSleeping Bag, Down Jacket (If you Needed Return after Trekking)Duffle Bag, T-shirt, and Trip certificate Our service charge and government & local taxes
Excluded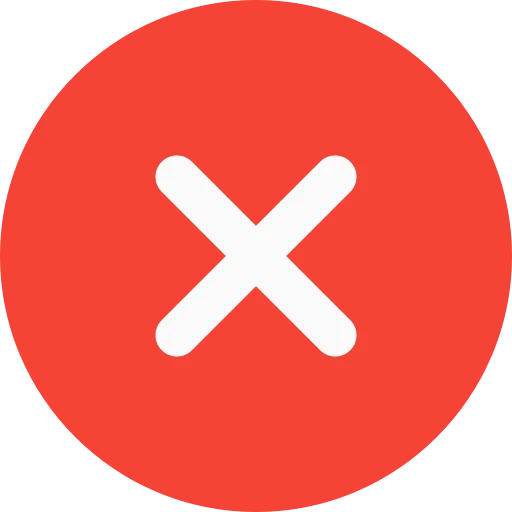 Lunch & dinner in KathmanduDesert & bar billsYour international air ticket & travel insuranceTips for the trekking crew members
Related trip Information of Everest Base Camp Gokyo, Cho La Pass
Reason to do Everest Base Camp with Gokyo Chola Pass Trek
Get reach to the most popular viewpoint of the Everest Region Gokyo RI 5400m and Kalapathther 5555m

Experience high altitude as well as unique sherpa culture as well lifestyle

See the oligotrophic Gokyo Lakes at the altitude of 4700m

Adventurous flight to Lukla with a stunning view of Mountains and valley

Top four stunning close views of 4 above 8000m mountains Everest, Lhotse, Cho You, Makalu

Trek through one of the popular high passes of the Himalayas region

Trek over the highest place glaciers the Khumbu and Ngozumpa Glacier

Experience the high Himalayas flora and fauna
Tips to make successful Everest Base Camp with Gokyo Cho La Pass Trek
Trek is in The best season

Stay updated with the weather

Stay hydrated and keep warm your body

Trek slowly climbs high and sleeps low

Follow local rules and regulations

Avoid alcohol and smoke while ascending

Respect local culture and customs

leave no trace

Eat high energy diet, fresh foods

Trek through a registered company
Check out in detail for Tips to make a successful trek to Everest Base Camp with Cho La Pass Trek
Best Time to do Everest Base Camp with Gokyo Cho La Pass Trek
Everest Base Camp Trek with Gokyo Cho La Pass trek can be done throughout the year, except for high snowfall however during the monsoon, heavy rains and dense fog can make the fight to Lukla impossible. The best time to do Everest Base Camp Trek with Cho La Pass is Spring (March, April, and May) and Autumn (September, October, and November). Out of these two seasons, October is the best month for Gokyo Lake with Everest Base Camp Trek with hundreds of trekkers moving towards this trek in a single day.
Similarly, in these best seasons, the weather is beautiful with a clear blue sky, white mountains flower blossoms, and fever chances of heavy snowfall and rain
Check out in Details for the Best Time to do Trek in Nepal
The weather of Everest Base Camp Trek with Gokyo Cho La Pass Trek
Everest Base Camp Trek with Gokyo Cho La Pass Trek is high altitude area trek of the Everest Himalayas region so there is always cold however in winter temperature drops to minus and summer rises to plus. In the mountain, as the height of the hike increases, the temperature decreases. Everest Base Camp Gokyo, Cho La Pass Trek starts from Lukla 2650m to hike up to Kalapather 5556m so, the temperature varies on whether you go. Generally, Sunny days of summer (5ºC to 20ºC) and Evening and night (5ºC to -15) with small winds similarly in winter The temperature may get more drop in the winter season.

The average temperature of major places of Everest Base Camp with Gokyo Cho La Pss Trek
Place

Season

Average Temperature

Lukla

In summer ( June, July August)

In winter ( December January, and February)

Daytime is 7 to 15 degrees Celsius

Day time 2 to 10 degrees Celsius

Namche

In summer ( June, July August)

In winter ( December January, and February)

Daytime is 5 to 12 degrees Celsius

Day time 0 to -7 degrees Celsius

Everest Base Camp

In summer ( June, July August)

In winter ( December January, and February)

Daytime is 2 to 7 degrees Celsius

Day time 0 to -10 degrees Celsius

Kalapathther

In summer ( June, July August)

In winter ( December January, and February)

Daytime is 0 to -8 degrees Celsius

Day time -2 to -13 degrees Celsius

Cho La Pass

In summer ( June, July August)

In winter ( December January, and February)

Daytime is 1 to -6 degrees Celsius

Day time -4 to -11 degrees Celsius

Gokyo Lake

In summer ( June, July August)

In winter ( December January, and February)

Daytime is 4 to -5 degrees Celsius

Day time 0 to -9 degrees Celsius

Gokyo Ri

In summer ( June, July August)

In winter ( December January, and February)

Daytime is 2 to -8 degrees Celsius

Day time -1 to -11 degrees Celsius
The difficulty of Everest Base Camp Trek with Gokyo Cho La Pass Trek
Everest Base Camp with Gokyo Chola Pass is a moderate to difficult grade trek of the Everest Region. the routes of this trek are well mentioned. The major difficulty of Everest Base Camp Trek Gokyo Cho La Pass Trek is altitude sickness and bad weather. Trekkers can avoid their altitude sickness by walking slowly, trekking at their own pace, with a drinking penalty of water.
Sometimes in the winter ( December, January, and February) due to the heavy snowfall, crossing the Cho La Pass could be difficult. Doing the trek in the best season can be safe from the difficulties of bad weather.
Everest Base Camp with Gokyo Chola Pass Trek for Beginners
Everest Base Camp Cho La Pass Trek is Nepal's moderate to difficult grade trek. To complete this trek, you need to be physically fit, mentally prepared, and confident. No technical or mountaineering experience is needed to complete this trek.
Those trekkers who can walk 5 to 6 hours a day for 14 days can complete this trek even if they are a beginner in trekking. Beginner trekkers need to be prepared with a few weeks of running, swimming, stair climbing, or yoga before going to trek. likewise hiking
Insurance for Everest Base Camp Gokyo Cho La Pass Trek
There is no compulsory insurance needed for Everest Base Camp with Gokyo Cho La Pass Trek however insurance helps to reduce the financial burden which may occur at any time in the high mountain area. Along these trekking routes, there is no high-quality hospital. This trek is a high-altitude trek in the Himalayas so there is no high-quality hospital. if you get a health problem and it can't be treated with first aid it can be necessary to get back to Kathmandu by high helicopter which can be expensive therefore we request to all our trekkers to come with the insurance up to the height you go on the trek.
Facilities in The Trek Everest Base Camp Gokyo Lake Cho La Pass Trek
Internet and Electricity
Most of the trekking area works on Nepal mobile network to use data, as well as every hotel, has Wi-Fi which can take the extra cost. Mobile networks may not work in a few areas of the gorges similarly in high season when there are many guests in the morning and evening the tea houses' internet might be slower than you think.
Drinking Water
You can get purified mineral water, filtered water, as well as boiled water throughout the Everest Base Camp Gokyo Cho La Pass Trek, routes although we do not recommend buying mineral water because it produces a plastic population in such a high mountain area. Instead, you can take boiled water from tea houses, filter bottles, or water purification tablets to make water drinkable. Every place you can refill the water from the tab. we suggest to all trekkers drink 3-4 liters of water in a day hydration make you to physically fit.
Hot Shower and Laundry
All the tea houses provide good hot shower service throughout the trek however in the high mountain area above 4700m there may not available a hot shower in the bathroom where you have to request a bucket of hot water.
Only some lower area (up to 3500m) tea house provides laundry services. so we request all trekkers to bring enough clothes to change during the trek.
The weight limit for Porter and Lukla Flight
One porter carries the 2 guest backpacks which should not be more than 20kg. If you will have more gags please let us know that we have to manage an extra porter as your baggage
Kathmandu-Lukla-Kathmandu flights operate by small plane so there are 15kg (10 kg baggage + 5 kg hand-carry) weight limits for one trekker including their hand carry. If your baggage is more than 15 kg you have to pay an extra at the airport which will be calculated in the per kg system.
ATM and Banks
In Everest Base Camp with Gokyo Lake and Cho La Pass route, only Lukla and Namche Bazar have banks and ATMs. After Namche Bazar, there are no Banks and ATMs. In the mountain, they only accept Nepalese rupees. We suggest bringing all money from Kathmandu for the petty cash for trekking.
Cost for Everest Base Camp Trek with Gokyo Lake Cho La Pass Trek
The major cost for Everest Base Camp Gokyo Lakes Cho La Pass Trek is Flight to Lukla, Food, accommodation, crew members (Guide and porters), entry permits, necessary equiptment, etc. Trekking with normal accommodation without a porter can be cheaper similar private trek can be more expensive than going on a trek with a group. we offer Everest Base Camp Gokyo Lakes Cho La Pass Trek at the best price.
You will stay 2 nights in a 3-star category hotel in Kathmandu similarly in trekking we provide the best trekking lodge also called local tea house. generally, Tea houses mean small types of local hotels that provide necessary food and accommodation. All the tea houses may not have attached bathrooms so trekkers have to use the common bathroom however most of the tea houses are located in a good location which offers a great view from the room as well as dining.
While you are in Kathmandu you will get breakfast at the same hotel. likewise in trekking, you will full board meals ( Breakfast, Lunch, Dinner)
The common breakfast is Bread, Toast, Omelets, Fried egg, curry, Chapati, Porridge, Pancake, Sandwich, oatmeal, and Burger with tea. coffee, chocolate. etc
Likewise common Lunch, Dal Bhat (Combo Set), Noodles, Pizza, Fried rice, Sherpa Strew, Thukpa, Pasta, Gurung bread, boiled potato, spring roll, Curry bread, Momo, Chewmin, steak, spaghetti, etc.
The main food for dinner, is soups, dal bhat, momo, spring rolls pizza, Thukla, Sherpa strew,
Cho La Pass is the most popular pass in the Everest Region located between the Khumbu glacier and the Ngozumpa glacier with an altitude of 5420m / 17782ft.
The average number of days for Everest Base Camp Gokyo Lakes Cho La Pass trek is 14-15 days including 2 days of acclimatization (rest) in Namche Bazar and Dingboche. Trekkers can terminate their trek 3 days before by flying back to Lukla instead of walking the same way back which cost 1500 USD extra for 3 people for one flight.

Trekking to Everest Base Camp with Gokyo Lake Cho La Pass is worth it. It is a great trek for many hikers and nature lovers. Doing the Everest Base Camp Cho La pass & Gokyo Lake with Ri is itself a great achievement. The scenic routes offer an amazing view highest mountains above 8000m and other numerous lofty peaks it is also a chance to experience Sherpa culture as well as ascent Buddhist monasteries.
Many beginners trekkers already have done Everest Base Camp Cho La Pass Gokyo Lake Trek so it can be done for beginners too However, we suggest to all beginners trekkers to prepare themselves by doing some exercises such as stairs climbing, running, yoga for one month before departure.
Everest Base Camp Via Gokyo Cho La Pass Trek passes through the high pass Cho La 5420m and it climbs Kalapathther 5550m, as well as Gokyo RI 5357m which is sufficient for altitude at this altitude pressure, despite that situation no need oxygen supplement for this trek. Trek with proper acclimatization (rest) trekking at your own pace helps to fit you in such a high altitude.
The best trustable as well as reliable company Everest Base Camp Trek with Gokyo Cho La Pass trek is Bold Himalaya because every year we are successfully operating Everest Base Camp Trek with Gokyo Cho La Pass according to their needs at a reasonable price.
There are main two best seasons for Cho La Pass Trek which are Autumn (September, October, and November) and Spring (March, April, and May) this season offers a clear view of the blue sky, the temperature is mild fewer chances of snowfall and rain. Many trekkers trek Cho La Pass in winter too although sometimes snowfall may affect the trekking routes and the temperature is very low.
Kilimanjaro Trek sounds tough when you hear about its altitude and look at its low success rate although Everest Base Camp with Cho La Pass Trek is also a difficult trek because trekkers need to walk for 4 to 6 hours for around 2 weeks and also walk a few couples of days around 5000m.
You cannot see mount Everest from Mount Everest Base Camp although trekkers can see mount Everest just before reach to Mount Everest Base Camp. In Everest Base, Camp Cho La Pass route Kalapathther and Gokyo Ri are the best places to see grand mount Everest from close view similarly, mount Everest can be seen from Thyangboche, many time on the way from Namche Bazar to Kyanjuma
Gokyo Ri and Kalapathther are the two main viewpoints of the Everest Region which offer a grand view of the high mountain above8000m, many small peaks, glaciers, and stunning sunrise and sunset.
$1500 USD
* ALL INCLUSIVE IN PRICE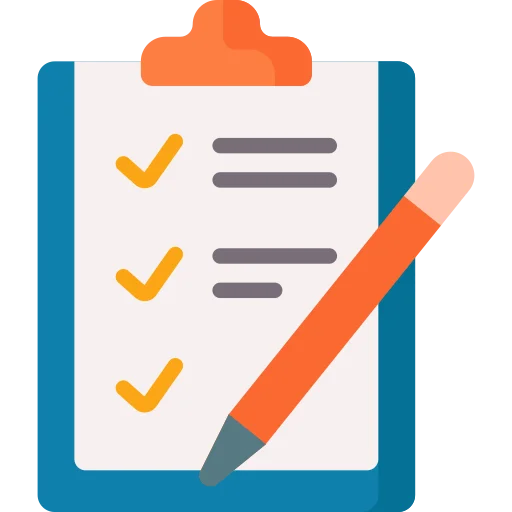 Book This Package
Want More Discount?
Based on Cost, Duration, & Group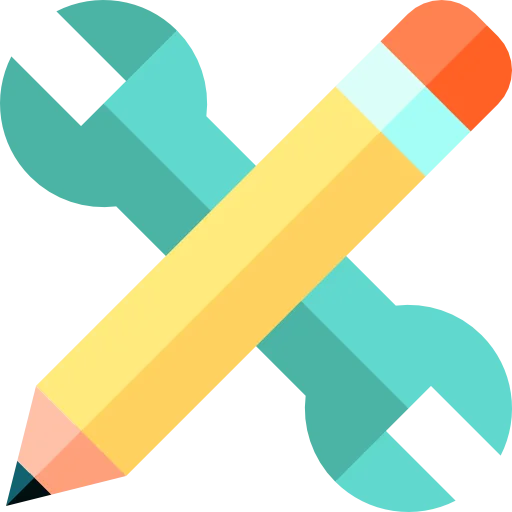 QUICK INQUIRY
15+ years of Industry Experience
Best Price Guaranteed
Fabulous Hospitality
Highly Trained And Experienced Team
Download Brochure
Need Help With This Trip?
Talk With Expert
+9779849615880