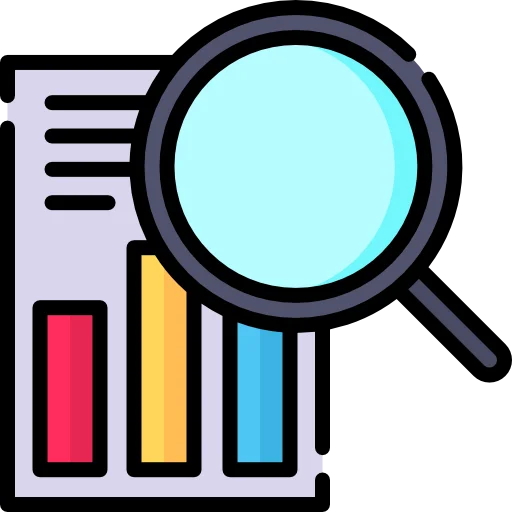 Everest Base Camp Trek 12 days Overview
Everest Base Camp Trek 12 days Highlights
Thrilling scenic flight to Lukla, the gateway to Base Camp
Sherpa Culture and tradition
Tibetan Buddhism and practices, monasteries, and Chortens
Walking into the woodland of tall rhododendron, pines, firs, and juniper
The view of snow-capped mountain peaks greets you, as you fly into Kathmandu. Upon your arrival at the Tribhuvan International Airport in Kathmandu, the Sunrise Adventure trek representative will pick you up and transfer you to the hotel. Overnight stay at hotel
Today, we will pick you up from the hotel after breakfast and head toward the domestic terminal of Kathmandu airport to board our flight to Lukla. After a scenic 30-minute flight, you reach Tenzing-Hillary Airport at Lukla, a gateway of EBC. The Lukla airport is on the hill with a single landing strip dropping toward the deep broad valley
On reaching Lukla Airport, the mountainous scenery gets moderately high with fresh air. Here, we will meet other trekking members. And after some rest, we start our trek to EBC.
From Lukla, we will walk down to the Dudh Koshi Rivera and to the Sherpa settlement of Chheplung. Then the trail follows the side of Dudh Koshi valley before ascending to Ghat. And descending toward to stopover of the day, Phakding. Phakding is in the north of Lukla in the Dudh Koshi River valley. And from here you can get the sacred view of Mount Khumbila. Overnight at Phakding.
From Phakding we will head toward the mountain town of Namche after breakfast. We will first hike through the valley of the Dudh Koshi river. And passing a long suspension bridge we enter the gateway of the Sagarmatha National park, Monjo. On the way, we pass through the settlements of Zapute, Toktok, Benkar, Chumoa to Monjo. And from Benkar you get pleasure from the scenes of snow-topped mountains. Kusum Kanguru (6,369m), Thamserku (6,623m) and so on are amazing from here
After entrance to the park, the trail drops to the long suspension bridge built across the Dudh Koshi. Further, we cross another suspension bridge. Continuing the hike to the high Hillary Bridge at the bottom of the hill. The trail leads you uphill Namche Bazaar after the bridge. Namche is on a mountain surface. And it delivers the most scenic sights of the Thamserku Mountain and Kongdi Ri Himal. Overnight at Namche hotel.
From Namche, we follow the trail that leads short up toward the ridge. Then collecting mani stones, spectacular views of Mt. Everest, Ama Dablam, and the prayer flags that flutter with the wind to Khumjung. We then pass through a small settlement of Sanasa and head towards Phunki Thangka (3,250m)
After an incredible view of Mt. Everest, following the path that walks with the precise side of the Dudh Koshi River to the village of Tengboche. From here you witness the most panoramic view of the enormous mountains, like Mt. Everest, Tawachee (6,542m), Lhotse (8,501m), Amadablam, Kangtega, Kwangde, Nuptse, and Thamserku.
This valley is enclosed with tall hills that are roofed with rhododendron trees and is also well known for Tengboche Monastery. Overnight at Tengboche.
Today's trail slightly descends through stunning woods. Then traverse Imja River departing from Tengboche. We then cross the suspension bridge over the Imja Khola. We ascend to Pongboche with the view of the most beautiful mountain in the Everest region, Ama Dablam. Following the river closely as it gradually rises to its confluence with the Lobuche Khola. Then pass by pastures to arrive Dingboche, also known as summer valley
From Dingboche, we will have charming sights of Lhotse, Ama Dablam, and the island peak. Overnight stay at Dingboche.
The trail from Dingboche climbs to Dughla through the Khumbu Khola valley. Then the valley begins to narrow down on reaching Dusa. On the way enjoying the Chola Lake and a majestic view of Mt. Pumori (7,138m/23,418ft.) to Phuong Karpo, then the trail descends and curves as we come across a roaring stream. The trail ascends to Dughla on crossing a small wooden bridge.
From Dughla, we climb up the steep terminal of the Khumbu Glacier. Here you can spot other great peaks like Khumbutse, Lingtren, Pumori, and Mahalangur Himal. And passing the Khumbu Glacier moraine the trail gently climbs to the Lobuche. Overnight at Lobuche.
From Lobuche, we follow the windblown and rocky path along the barren moraine of Khumbu Glacier. It takes us to Gorakshep at an altitude of 5,182m/16,994ft. There will be a rough trail before Gorakshep, so you have to walk over a large rock, up and down. The birdlife at such an altitude will surprise you. After reaching Gorakshep, we have some rest and move toward Everest Base Camp
The wide trail on the surface reaches Everest Base Camp. Everest Base Camp at an altitude of 5,364m, at the foot of almighty Mount Everest. You will have the heavenly sight of Khumbu Icefall from here. Similarly, you will have a stunning view of the Khunbutse and Lingtren mountains.
After enjoying the achievement of your EBC trek you will trek back to Gorakshep. Overnight camp at Gorakshep.
Today, we will be enjoying an early morning hike to Kala Patthar, considered the best viewpoint in the entire Khumbu region, so that you will be able to catch the sunrise and shimmering Mount Everest in the morning sun. Besides that, you will have 360-degree views of Himalayan giants like Khumbutse, Changtse, Lhotse, Nuptse from the top of the hill. From Kalapathar you have an explicit view of Everest. After some time, we will hike down to Gorakshep and head toward Pheriche, our next stop. On reaching Pheriche we will have a little lower and warmer night. Overnight at Pheriche
Today we will return back to Namche which will be much easier as the walk drops heights every few hours. The trail descends to Debuche before a mild rise through rhododendron forest to Tengboche, hilltop village. Then long descent leads to Phunki Thenga, the lowest point in the north of Lukla, Imja Khola. The path climbs to Sanasa and finally to Namche Bazaar. Overnight at Namche Bazaar
After breakfast in the morning, we follow the trail that descends down crossing several suspension bridges. And further trekking all the way to Dudh Koshi river to Jorsale, Monjo Phakding. Then gradual walking enjoying open plains, rhododendron, and pine forest to Chheplung. Then we ascend to Lukla, with prayer flags, Chortens, Mani walls, and miniature Gompas lined throughout the village. Overnight stay at Lukla lodge
The flight from Lukla to Kathmandu is always in the morning. So, on the last day of our Everest Base Camp trek, you will have an early morning flight back to Kathmandu. With the amazing view of mountains, you arrive in Kathmandu after about 30 mins and transfer to the hotel by our representative
Today is the departing day. A representative from Bold Himalayas drops you at the airport before 3 hours of your departing time. You can join for another thrilling adventure or trip with Sunrise Adventure Trek. We can right away arrange your awesome trip.
We Are Here To Make You Satisfied. Not Satisfied With The Trip? Don't Worry You can Customize your own trip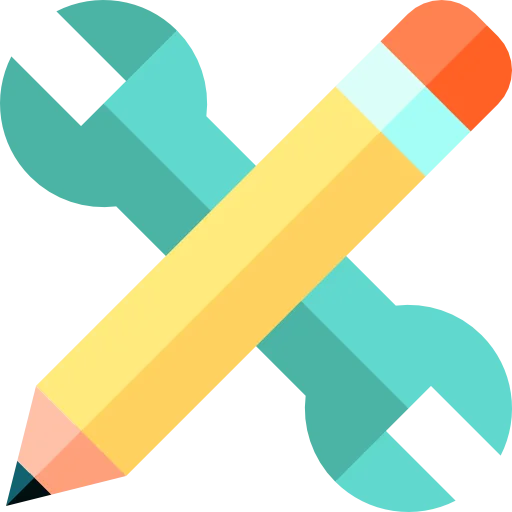 Customize Your Trip
Included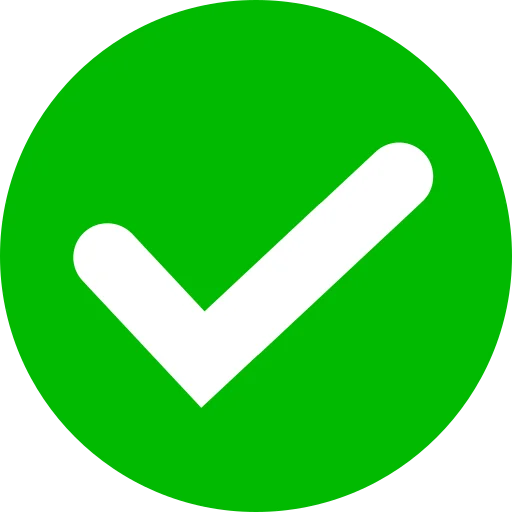 All ground transportation (including airport pick up/drop) by private tourist vehiclesThree-star category hotel in Kathmandu in twin sharing bed with breakfast basis & and best available standard trekking lodge during Everest base camp trekking route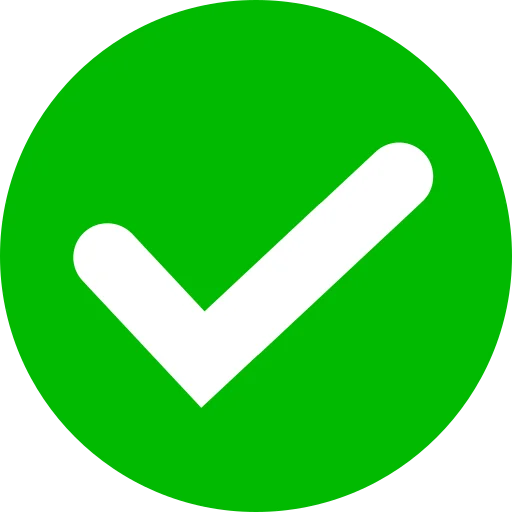 Two-way domestic flight ticket from Kathmandu-Lukla-Kathmandu including airport taxSome necessary equivalents sleeping bag & Down jacket (if you need, return after trek)Full meals during trekking as mentioned in the itinerary (Breakfast, Lunch, Dinner ) with tea or coffee Essential First aid medicine items Sagarmatha National Park Trekking permit & TIMS card (Trekking Information Management System) and Pasang Lhamu Rular Municipality permit and necessary paperwork Necessary staff, guide, cook & porters their salary, accommodation, meals and their insurance, professional, friendly guide One special cultural show and farewell dinner programDuffle Bag, T-shirt, and Trip certificate Our government/Local taxes and official expenses
Excluded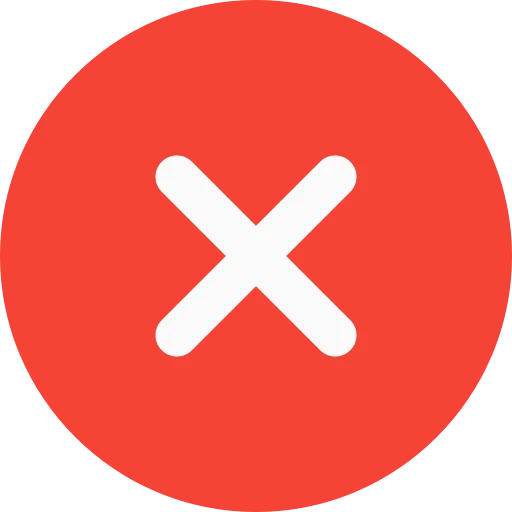 International AirfareTravel Insurance Bar & Dersrt Bill Lunch & Dinner in Kathmandu Tips for the Trekking crew
Best time to do Everest Base Camp trek
There are two distinct trekking seasons in the Himalayas; Spring (March, April and May) and Autumn (September, October and November).
In Spring season, you might be caught in the occasional snow showers in early february-late winter, but the weather should be largely stable and dry which is perfect for trekking and high altitude climbing. The spring season provides a clear and undisturbed panoramic view of the beautiful mountains. Filled with red blooming rhododendrons amidst the dense green forest, the trail takes you along gushing rivers.
Autumn is another best time of the year to trek on Kathmandu. Clear days are characteristic of this popular trekking period when you can see clear skies and mountain views. A bonus of trekking during this time is the option to choose some other, less well known routes in the area that still offer amazing views but without the hustle and bustle of the more popular routes.
Drinking Water
Drinking water is the most essential needs that every trekkers must be concerned while trekking on higher altitude. Trekkers must drink 3 to 4 litres of water per day to save energy and keep hydrated throughout the trekking. Local people in this region normally drink the water available on springs or taps but those water is considered as fresh or safe to drink for trekkers. Therefore it is recommended that trekkers should carry water purification tablets or carbon filters to purify the water. You can also ask at tea houses or lodges to provide the boiled water to drink.
Electricity and internet Facilities
Electricity is available throughout the Everest Base Camp trek. Electricity is generated through hydropower in the lower sections and solar power in the higher altitude. As the electricity generated through solar power is of low voltage so there might not be enough socket to charge your devices. You can ask the receptionist to charge your devices by paying some extra charges.
There is good access of internet facilities throughout the trail. Generally, internet services is provided through the means of Everest Link Wifi or using sim of Nepal Telecom. Internet speed might be quite slow in the tea houses or lodges due to the over connection of devices.
Payment and extra money
As you are trekking, You have make payment to fulfill your requirements while trekking. You have to pay estimated budget for food, accommodation, clothing, transportation, guide and porter. Beside this, you will need extra money to make payment for snacks, private room or to drink alcohol if you are interested. Therefore, it is good idea to carry some extra money along with you while trekking in Nepal.
ATM facilities and money exchange
As Everest Base Camp trekking trail is in remote region in the base of Himalayas there is no ATM facilities throughout the trekking trail. While staying at city areas before starting the trek, you can withdraw enough money for the trek since there are availability of ATM services in city areas. Be sure to withdraw enough money and change it o Nepalese currency while you are in city. There is zero availability of ATM and money exchange facilities throughout entire trekking route.
Visa Process to Enter Nepal
Every foreign citizen except the citizen of India will require a visa to enter Nepal. If you are interested to trek on Nepal then you will have to go through the following process to get the tourist visa of Nepal.
Your original passport valid for at least next two months and two blank visa pages.

Photocopies of the personal information page of your passport.

At least one recent passport size picture of yourself.

The completed and signed Nepal Tourist Visa Application form.

Valid return flight or travel ticket and proof of sufficient financial means.

Proof of having paid the Nepal visa fee.
Preparation
Before trekking on Everest Base Camp, it is good idea to be fully prepared. The succession of the trek on Everest Base Camp is depend on how you have prepared for the trek. The trek is graded as moderate level of difficulty so you have to be fully prepared with physically and mentally. You can improve your physical and mental fitness by doing short hiking, running, swimming and joining gym classes or yoga classes. Make sure you are prepared with all the essential documents including travel insurance before starting your trekking on Everest Base Camp trek.
Health and Safety
Trekking on Everest Base Camp is generally very rewarding lifetime experiences. Every trekkers must think about their health and safety as the trek lies in higher altitude. Regarding your safety make sure you have proper clothing, have insurance, water purification tablets or carbon filters, first aid kit, medications, and torch light are packed before starting your trek. While trekking always stay on mountain side, avoid drinking alcohol, ascend slowly after passing more than 3000 meters of altitude, keep updated with weather and listen to the advice provided by guide and trekking agency.
Insurance
According to the government rule of Nepal government, travel insurance is compulsory before trekking in Nepal. Majority of trekking trails are situated on the higher altitude in the lap of giant Himalayas. Sometimes, some sudden incident such as Snowfall or Avalanches might occur. Hence, concerning with trekkers safety travel insurance must be made and it should cover all the medicinal and helicopter evacuation facilities.
Transportation
Trekkers who prefer economical Everest Base Camp trek or who have a flying phobia can travel by Bus or Jeep as both Air and road transportation can be involved during this trek. You will have direct flight to Lukla or you will be driven to Phalpu on bus or jeep then trek to Lukla for usual Everest Base Camp trek trails. From Kathmandu, it takes 10 to 12 hours to reach at Phaplu on bus or jrrp. During dry seasons, the drive becomes easy and the bus or jeep reaches up to Khari Khola.
Guide and Porters
Guide and Porters will provide you wonderful services with safety issues. Guide will give you all the information about trekking trails, cultures, villages and bio diversity throughout the trek. Guide will manage the safe and energy giving food, and comfortable accommodation while trekking. Porter carry your luggages upto maximum weight of 10 to 15 kg throughout the entire trekking.
Hot Shower and Laundry
Most of the tea houses and lodges will provide you hot shower and laundry facilities in the trekking trail of Everest Base Camp. Only in some places, there may not be facilities of Hot shower or laundry. In the absence of this facility tea houses or lodges will provide you a bucket of hot water for laundry or shower. Remember you have to pay yourself for hot water.
Responsible Tourism
We strongly believe in responsible tourism and all our trips are guided by economic responsibility, social responsibility and environment responsibility. Everest base Camp is considered as a gem of Nepal with its unique cultures and traditions, variation of lush alpine and rhododendron forest, flora and fauna. We encourage our customers to do friendly trips without affecting the uniqueness of culture and trekking sites. We wish to preserve our local cultures, traditions and bio diversity so we continuously focusing on developing a new potential areas for Eco-friendly trips.
Booking Confirmation
Everest Base Camp is one of the most popular trekking trail of Nepal with adventurous lifetime experience. If you are interested to trek on Everest Base Camp and wants to book a trip, you have to go through online product. As our agency Bold Himalaya owns our own website you can fulfill the asked information or call us on our phone number to book a trip. Once your booking request reached to us, we will further suggest you to do advance payment of 20 percentage Non refundable budget to make sure your trip booking is confirmed.
Last Minute Booking
Normally, trip booking done on last hour or with in 24 hours before trek starts is considered as last minute booking. We accept your last minute booking and excellently organize your last minute trips as much as possible. We won't let you feel that it was a rush decision and remember last minute booking should be done 24 hours before trek begins otherwise we may not be able to provide you an interested trips.
Postponed Trips
Before your journey starts, if you are gone through some serious problems and there is chances that you won't be able to attempt the trek then you can postpone the trip for some other time. If there is any cases of bad weather or certain incident like Nepal Banda, then your trips will be postponed for other time by our agencies.
Nepal Visa Information
Nepal visas can be easily obtained from the Government of Nepal or Nepalese Embassy or Consulate office located in your country. You can also get the visa from Tribhuvan International Airport in Kathmandu on your arrival or from any other entry point in Nepal. Make sure to bring few sets of your passport size photos, visa fees are inexpensive. Or, you can apply for a visa in a near embassy or either you can travel to Nepal and get visa on arrival. We will assist you to settle your visa work too.
Packing List
1. Travel Documents and Cash
· Passport
· 4 to 8 copies of passport size photographs
· Money in Cash
· Insurance paper
2. Travel Clothing
· Headwear
Ø Brimmed Hat or Sun Cap
Ø Bandana or Head Scarf
Ø Warm Knit Hat
Ø Balaclava or Neck Gaiters
Ø Head lamps
Ø Sunglasses or Goggles
· Bodywear
Ø Inner Body wear (Underwear, Sports Bra for women)
Ø Outer Body wear (The base layer, The mid layer, The outer layer)
· Handwear
Ø Inner Gloves
Ø Outer Gloves
· Footwear
Ø Hiking Socks
Ø Hiking boots
Ø Gaiters
Ø Trekking Sandals
3. Trekking Equipment
· Duffle Bag (90-100L)
· Sleeping Bag (four seasons)
· Sleeping Bag Liner (Optional)
· Trekking poles (Collapsible)
· Day Backpack (30-35L)
4. Trekking Accessories
· Backpack Cover (Optional)
· Stuff Sacks, Dry Bags or Ziploc Plastic Bags
· Water Bottle
· Books and Diary
5. Medications
· Antibiotics
· Painkillers, Paracetamol, Ibuprofen, Aspirin
· 1 triangular bandage
· Foot Powder
· Anti Inflammatory tablets
· Altitude Sickness Tablets
· Water Purification Tablets or Water filters
· Ear plugs
· Prescriptions
· Moisture-wicking fabric
· Lip Balm
· Insect repellant
· Hand Sanitizer
· Wet wipes/Bab wipes
· Snacks
· Electrolytes
6. Toiletries
· Quick Drying towels
· Toothbrush/Toothpaste
· Deodrants
· Nail Clippers and small mirror
· Toilet Paper
· Face and Body Moisturizer
· Femaly hygiene Items
7. Miscellaneous Items
· Light Pillow
· Micro Spikes
· Portable Charger
· Pee Funnel (for women)
· Repair tape/sewing repair kit
· Lighter or Match box
· Plastic Bags (for your garbage)
· Games like chess, ludo, and playing cards
· Small locks
· Extra Batteries
8. Specific Packing list for women
· Sports Bra
· Travel Sized Shampoo
· Skincare Items
· Tampons and Sanitary Pads
· Fleece Headband
Everest Base Camp trek Accommodation is the most important things that you need to consider while heading out on the trek. Whenever you move for the trekking, the sun will set and you need somewhere to take rest and spend the night.
You will be provided a luxurious 3 star hotel during your days at city. Even though 3 star category hotel are similar to average hotel of Europe, you will be provided comfortable bed, warm blanket and luxurious room.
While trekking on Everest Base Camp, you will be accommodate in tea houses or lodges. Mostly, you will be accommodate on trekking lodges as there are enough number of lodges during Everest Base Camp trek. You will be staying on twin sharing room and using a sharing bathrooms. You can get the option of private room but you have to pay some extra charges. You will be given comfortable bed with mattress, warm blankets and light pillow to have comfortable sleep at might.
While trekking on Everest Base Camp, you will be served the same food that the local people in this region eat. The meals include rice, cereals, lentils soup, noodles soup, hot tea, potato and so on. These are the food that the local people of this region consume to remain strong, healthy and energetic.
Breakfast
There are various option of food item served as breakfast in the tea houses or lodges. Breakfast includes the food items like Porridge or Oats, Bread Toasts, Eggs or Omelette, Chapati or Pancakes, and rice pudding.
Lunch
Lunch is the main course of the meal which is served at 10-11 in the morning. The lunch must be healthy and heavy which will keep you energetic throughout the day. The typical Nepali lunch includes boiled rice (Bhat), Lentils (dal), vegetables (Tarkari), meat and Pickles (Achar). If you are interested there are other options too such as Momo fried or Chicken (Dumplings), Pasta or macaronis, Spaghetti, Pizza and Sandwiches.
Dinner
Dinner is served at the tea houses or lodges where you stay overnight. After a long day trek, trekkers need to be fueled with the delicious and heavy meal for the energy. Normally, every tea house on the trail offers the same meals for the trekkers which are similar to the lunch. Either you can go for the typical Nepali Dal, Bhat, or other food mentioned food items for dinner.
Nepali Everest Base Camp lies in the southern part of Everest. There is no access to the road and a road will never be built in this Base Camp. So, We must tell you the fact that you can't drive to Everest Base Camp from the south side.
The best way to prevent getting altitude sickness is to travel to altitudes above 2,500 meters slowly.
You can also:
Avoid trekking directly on high altitude

Avoid climbing more than 300 to 500 meters a day after 2,500 meters.

Have a rest day every 600 to 900 meters you go up.

Make sure you're drinking enough water

Eat a light but high-calorie diet.
You can continue going up with care once you feel you have fully recovered. If you do not feel any better after 24 hours, go down by at least 500 meters. Do not attempt to climb again until your symptoms have completely disappeared.
To ensure your booking trip the 20% down payments is required to make advance as per company policy. As Nepal most liked tourist destinations and always overbooked we encourage you to make advance payment on time to secure your reservations.
It is a better rule to thumb when trekking is to tip the equivalent of $5 per day for guides and $2 to $4 per day for porters. With guide and porters your trips will be more comfortable and memorable. You can give $ 5 per day for cook who will give you delicious food around the trek.
Trekking with any agencies will give you more confidence and motivates you as well as you will be well known about the cultures and traditions of the society. Our Bold Himalaya is one of the renowned trekking agencies of Nepal. Some reasons why you trek with Bold Himalaya are:
Trek with professional guide during your trip.

Get valuable information and knowledge of trekking site.

Easy to get permits for rural and Restricted Area trekking.

Easily accessible of trekking materials and you won't have to be worry.

No compromise on your safety and security.
The difficulty level of the Everest Base Camp is moderate as the journey leads person to reach a calming state of mind, yet there are various obstacles present before reaching the destination. Even though the Everest Base Camp trek requires no prior trekking expertise, it is suggested that the trekker should be determined and be physically fit.
Days required to complete Everest Base Camp trek depends on how you spend your days during trekking. If you do continuously trekking with one acclimatization day, then your trekking on Everest Base Camp will be completed in 12 days.
Trekking on Everest Base Camp, you will be rewarded with great panoramic view of mountains, remote villages, lush vegetation and unique Sherpa culture. Some benefits of Everest Base Camp trekking are given below:
Trek through an unexplored region of Khumbu

Low risk of high altitude and program on schedule

Exploration of Sherpa culture and Sherpa town 'Namche'.

Panoramic mountain views including Everest, Lhotse, Makalu, Cho Oyu and Ama Dablam.

Safe from scary Lukla flight and Lukla Airport
The cost for Everest Base Camp trek is not fixed price. The journey would cost anywhere between US$2500 to US$4500 depending on route, the outfitter and the services. The luxurious trekking packaging and return by helicopter will cost a bit higher than standard trekking packages.
Everest Base Camp trek is more famous to observe the gigantic mountain views that are of more than eight thousand meters. The mountains like Mt. Everest (8,848.86m), Mt. Lhotse (8,516m), Mt. Makalu (8,463m) , Mt. Cho Oyu (8,201m) and Mt. Ama Dablam (6,812m) can be seen clearly on a clear day from Everest Base Camp trek.
Kala Patthar is the main destination as well as highest point of the Everest Base Camp trek. Kala Patthar is situated at an altitude of 5,555 meters above from sea level. Kala Patthar is famous place to observe close and clear view of mountains on Khumbu region as well as to observe glacier and lakes within this region.
The trek is categorized as moderate in terms of difficulty level but Everest Base Camp trek for beginner might be little challenging. Though, the trek can be easily completed with basic physical fitness along with mental fitness. You will walk through the rocky trail with several uphill and downhill.
Temperatures range throughout the year from around 22 degrees in the height of sumer to as low as -5 degrees in winter during the day with temperatures at night ranging from -15 degrees in the winter to around 4 degrees in the summer months. In conclusion, we can say trekking on Everest Base Camp is a bit cold throughout the year.
As the trekking trails in Everest region provides a perfect lifetime trekking experience to any trekkers. Some popular trips in Everest region are as follows:
Everest Base Camp trek

Gokyo Lake tour

gokyo Lake and Gokyo ri trek

Everest Base Camp Luxury lodge trek

Everest Base Camp helicopter tour

Everest Three passes trek

Everest view trek
Everest Base Camp trek lies at higher altitude in the lap of Mt. Everest. As the trekking is in higher altitude enough acclimatization day is needed to complete the trek successfully. Two days of acclimatization at Namche Bazar and Dingboche are enough for Everest Base camp trek.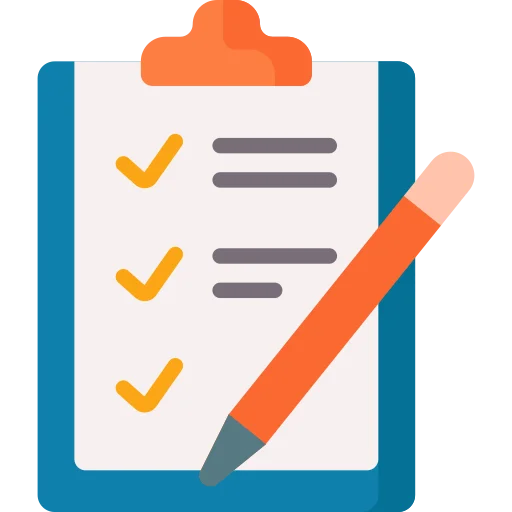 Book This Package
Want More Discount?
Come on Group
Based on Cost, Duration, & Group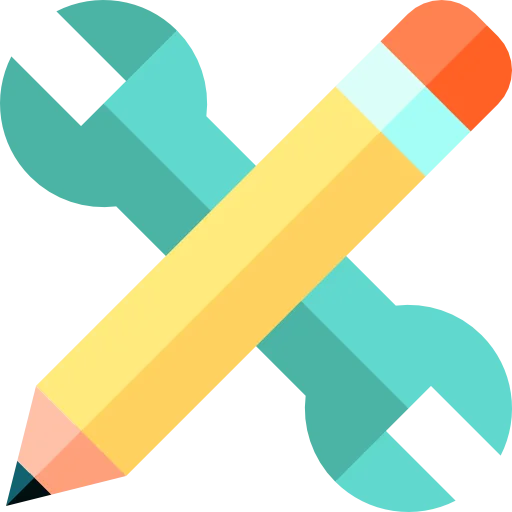 QUICK INQUIRY
15+ years of Industry Experience
Best Price Guaranteed
Fabulous Hospitality
Highly Trained And Experienced Team
Download Brochure
Need Help With This Trip?
Talk With Expert
+9779849615880