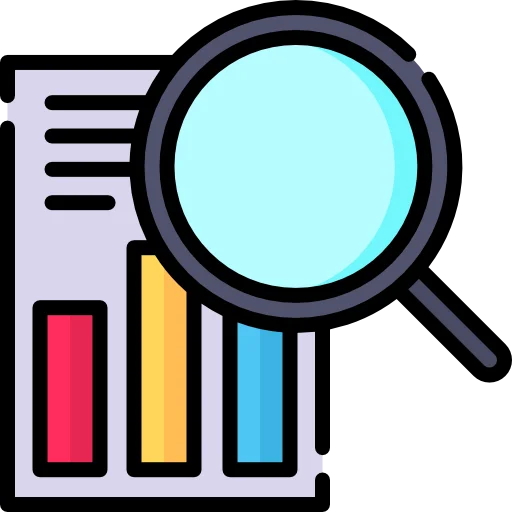 Everest Base Camp Trek 13 Days Overview
Everest Base Camp is at an altitude of 5,350m from sea level. It is the base camp of the world's tallest mountain, Mt. Everest. Everest Base Camp comes under the Khumbu region. So, one of the most amazing & mesmerizing panoramas of the Khumbu's Himalayas can be experienced on the journey to the Everest Base Camp. It cannot be found anywhere else.
Trekking to Everest Base Camp also includes climbing Kalapatthar. You get to admire the heavenly closest views of Mt. Everest & other Himalayas from Kalapathar. Reaching the base of the highest peak on the earth Mt. Everest is the dream of every trekker. Besides that, the tre
On your arrival in Kathmandu, one of our representatives will greet you and transfer you to your hotel. In the evening we will provide a briefing about your EBC trek.
On the first day of our Everest Base Camp trek, we will take an early morning 30-minute scenic flight from Kathmandu Domestic Airport to Lukla Airport. The flight offers captivating views of Kathmandu Valley, lush hills, terraced fields, and snow-capped peaks.
Lukla is the gateway to the Khumbu (Everest) region. On our arrival at the airport, we meet potters and after breakfast, we start our first day of trekking. The trail from Lukla to Phakding passes along the Dudh Koshi River. We then head north from the airstrip to Cheplung and cross the Thado Koshi River on a suspension bridge. Then passing a fascinating green setting along with the amazing sight of Kusum Kangraru the trail climbs towards the Ghat.
Finally, after walking for about an hour and crossing a ridge marked with painted mani stones, we ascend to Phakding. Overnight at Phakding.
From Phakding, after breakfast, we head toward Namche Bazaar. Following the Dudh Koshi, we climb from side to side with Himalayan pine and cedar trees as the trail goes north up the Benkar valley. Now the trail climbs from the riverbed on the left bank into the mountain through a forest to Chumoa. Then we go through many ups and downs, cross the stream, and pass by the village of Monjo before we come to the Sagarmatha National Park checkpoint. After the checkpoint, we follow a short walk crossing over the Hillary Bridge. Our trek continues the steep ascent to Namche Bazaar with splendid glimpses of Everest and the Nuptse-Lhotse ridge. Finally, about a 6-hour hike brings us to Namche Bazaar, a famous historic trading post.
After breakfast in Namche, we head toward Tengboche. The trail ascends from the town and then contours around the hillside, with a great view of Everest and Khumjung. You will get to see spotted deer, Himalayan Tahrs, and birds like colorful male Danphe pheasant on the way. The trail rises to Sanasa, then the trail descends to cross the Dudh Koshi on a suspension bridge near Phunki Thenga. Phunki Thenga is the lowest point north of Namche Bazaar. We enter the Imja Khola Valley and the trail steeply rises.
Finally, we pass through dwarf conifers and rhododendron forests for two hours before we arrive at the hilltop village of Tengboche. We will have an afternoon tour of a famous Buddhist monastery with a magnificent panorama of Mt Everest, Nuptse, Lhotse, Kangtega, Thamserku, and majestic Amadablam. Overnight at Tengboche.
Starting from the serene Tengboche Monastery, trekkers pass through quaint villages like Debuche, where rhododendron forests add to the beauty. Cross the suspension bridge over the Imja Khola and gradually ascend. The trail then leads to Pangboche, the highest permanent settlement in the Khumbu region, and Somare, offering stunning vistas of Ama Dablam. Along the way, you'll encounter smaller settlements like Orsho and Shomare, each with its own rustic charm. Finally, Dingboche, nestled at 4,410 meters, welcomes trekkers with stone-walled fields and panoramic views of iconic peaks like Lhotse and Ama Dablam. Overnight stay at Dingboche.
The trekking route from Dingboche to Lobuche along the Everest Base Camp Trek presents an exhilarating ascent through the Himalayan terrain. Departing from Dingboche, a village surrounded by stone-walled fields and majestic peaks, you'll journey to Duglha, marked by memorial chortens in honor of mountaineers. The trail then leads to the Thukla Pass, a challenging high-altitude climb that rewards trekkers with panoramic views of glaciers and peaks. You pass through the rock-scatter oblique Chupki Lara. From here the path drops down the terminal moraine of Khumbu Glacier. Finally, Lobuche, perched at 4,940 meters, offers a stark, rocky landscape and serves as a crucial acclimatization point before the ultimate trek to Everest Base Camp. Overnight stay at Lobuche.
Finally, the most awaited day and rewarding day of the whole journey, EBC is just a few hours away. From Lobuche, we follow the windblown and rocky path along the barren moraine of Khumbu Glacier that takes to Gorakshep at an altitude of 5,182m/16,994ft. There will be a rough trail before Gorakshep, so you have to walk over a large rock, up and down. The birdlife at such an altitude will surprise you. After reaching Gorakshep, we have some rest and move toward Everest Base Camp
A wide trail on the surface reaches Everest Base Camp. Everest Base Camp at an altitude of 5,364m, at the foot of almighty Mount Everest. You will have the heavenly sight of Khumbu Icefall from here. Similarly, you will have a stunning view of Khunbutse and Lingtren mountains.
After enjoying the achievement of your EBC trek you will trek back to Gorakshep. Overnight camp at Gorakshep.
Starting from Gorak Shep, the trail initially crosses the rocky terrain of the Khumbu Glacier and gradually ascends toward Kala Patthar. The final climb to Kala Patthar's summit is challenging but immensely rewarding, as it offers unrivaled panoramic views of the Everest region, including the majestic Mount Everest and neighboring peaks. Descending from Kala Patthar to Gorak Shep, trekkers retrace their steps before continuing toward Pheriche. The journey to lower altitudes allows for recuperation and reflection while still enjoying the remarkable landscapes of the Khumbu region. This segment of the trek is a highlight, showcasing the rugged beauty of the Himalayas and providing trekkers with a sense of accomplishment and awe. Overnight at Pheriche.

The trekking route from Pheriche to Namche Bazaar is a picturesque descent through the heart of the Everest region. Beginning in Pheriche, you'll gradually descend through terraced fields and charming villages like Pangboche, where the intriguing Pangboche Monastery awaits. Continuing downward, you'll revisit the iconic Tengboche Monastery before embarking on the steep descent toward Namche Bazaar. While physically demanding, this familiar trail treats trekkers to unforgettable views of Everest and Ama Dablam, serving as a fitting culmination of the Everest Base Camp adventure. Overnight at the beautiful Namche bazaar.
The return trekking route from Namche Bazaar to Lukla is a familiar and rewarding journey that retraces the steps of your ascent in the Everest region. Departing from Namche Bazaar, you'll descend through picturesque villages like Monjo and Phakding, crossing the Dudh Koshi River multiple times via the iconic suspension bridges. The lush forests and serene riverbanks provide a soothing backdrop as you make your way toward Lukla, where your Everest Base Camp adventure began. This route offers trekkers a sense of accomplishment and allows for reflection on the incredible landscapes, cultural encounters, and personal achievements that characterized their trek. Arriving back in Lukla, trekkers can savor the memories of the journey while preparing for their flight to Kathmandu, bringing their Himalayan adventure to a satisfying close.
On the last day of our Everest Base Camp trek, you will have an early morning flight back to Kathmandu. With the amazing view of mountains, you arrive in Kathmandu after about 30 mins and transfer to hotel by our representative
Today is the departing day. A representative from Bold Himalayas drops you at the airport before 3 hours of your departing time. You can join for another thrilling adventure or trip with Bold Himalaya. We can right away arrange your awesome trip.
We Are Here To Make You Satisfied. Not Satisfied With The Trip? Don't Worry You can Customize your own trip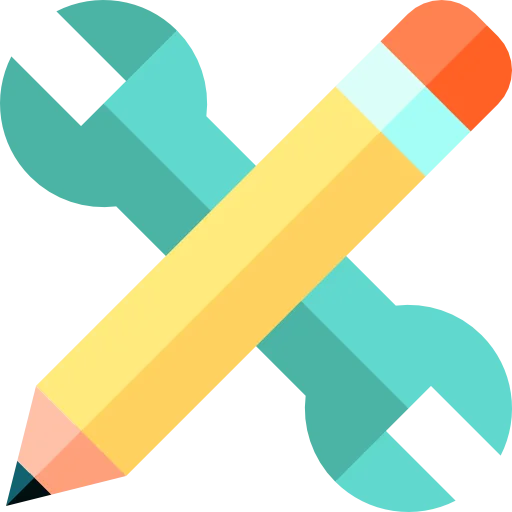 Customize Your Trip
Acclimatization in either Namche Bazar or Dingboche
The Everest Base Camp Trek requires careful planning and preparation, especially as you go to higher altitudes when the air gets thinner and the oxygen content drops. You might choose to acclimatize in Dingboche or Namche Bazar. These locations are carefully chosen at heights that let hikers gradually acclimate.
Namche Bazaar, nestled at 3,440 meters (11,286 feet), is a bustling Sherpa village and serves as the first major acclimatization point. Trekkers typically spend a night here to allow their bodies to adjust to the increasing altitude. The acclimatization day involves a hike to Everest View Hotel at 3,880 meters. This vantage point provides captivating views of Everest and surrounding peaks. Staying in Namche not only allows for acclimatization but also provides insight into the vibrant Sherpa culture.
Dingboche, situated at a higher elevation of 4,410 meters (14,469 feet), is the next significant acclimatization stop after a day's trek from Namche. You can embark on a hike to Nangkartshang Peak at 5,083 meters, offering stunning vistas of Ama Dablam and the surrounding Himalayan giants, or a short hike to Chhukung. This extended stay in Dingboche is essential for acclimatizing to the increasing altitude, which is crucial for preventing altitude sickness and ensuring a safer and more enjoyable trek ahead.


Best Time to do this Trek
The optimal time to undertake the Everest Base Camp Trek is during the spring (March to May) and autumn (September to November) seasons. These periods provide the most favorable weather conditions and breathtaking scenery. Spring offers mild temperatures and clear skies, making for comfortable and picturesque trekking. The landscape comes alive with colorful rhododendron blooms, and trekkers enjoy unobstructed views of the towering Himalayan peaks. Similarly, autumn boasts stable weather, crisp days, and vibrant landscapes, thanks to the harvest season.
However, it's important to note that these seasons are also the busiest, so trekkers should expect some crowds along the trail and at tea houses. For those who prefer a quieter experience, the shoulder months of April and May in spring or late September and early October in autumn offer a balance between favorable weather and fewer fellow trekkers.
The below table shows the variation of temperatures at different elevations during the spring and autumn seasons.
| | | | |
| --- | --- | --- | --- |
| Location | Elevation | Day Temperature | Night Temperature |
| Kathmandu | 1,400 meters / 4,600 feet | 20°C to 30°C (68°F to 86°F) | 5°C to 15°C (41°F to 59°F) |
| Lukla | 2,840 meters / 9,318 feet | 10°C to 20°C (50°F to 68°F) | -5°C to 5°C (23°F to 41°F) |
| Namche Bazaar | 3,440 meters / 11,286 feet | 10°C to 15°C (50°F to 59°F) | -5°C to 0°C (23°F to 32°F) |
| Everest Base Camp | 5,364 meters / 17,598 feet | -5°C to 5°C (23°F to 41°F) | -10°C to -20°C (14°F to -4°F) |
Difficulty level
The Everest Base Camp Trek presents a moderately challenging adventure that combines stunning natural beauty with physical exertion. While it doesn't require technical mountaineering skills, you will face the following challenges while on this trip.
Altitude:
The highest point of the walk, Everest Base Camp, is about 5,364 meters (17,598 feet) above sea level, and there are major height gains throughout the journey. Acclimatization is important since trekking can involve difficulties associated with altitude, such as acute mountain sickness (AMS).


Duration:
The trek lasts for 13 days, covering approximately 130 kilometers (81 miles) round trip. You will have to be ready for up to 6 hours of walking every day.


Trail Conditions:
The trail varies from well-maintained paths to rocky and uneven terrain. Trekkers encounter steep ascents and descents, suspension bridges, and sections with exposed edges.


Weather:
Weather conditions can be harsh and unpredictable, with cold temperatures, high winds, and occasional snowfall or rainfall. Proper clothing and gear are essential.
Preparation
Physical Fitness:
Trekking at high altitudes requires good physical conditioning. Prior to your trip, engage in regular cardiovascular and strength training exercises to improve endurance, stamina, and overall fitness.
Training Treks:
Consider taking shorter treks at lower altitudes to gain experience and assess your fitness and gear.
Menta; preparation:
Prepare yourself mentally for the difficulties of trekking. Maintain a good outlook and keep encouraged throughout the process, which can be mentally and physically challenging.
Gear and Supplies:
Invest in high-quality hiking accessories including warm clothing, a down jacket, water-resistant boots, trekking poles, a sleeping bag, and a comfortable daypack. Make sure your attire is suitable for the cold and unpredictable weather.
Local Culture and Etiquette:
Respecting local culture and etiquette requires knowledge of Nepali customs and manners. Particularly in villages and monasteries, bring attire that adheres to customs in the area.
Awareness of the Weather:
Keep an eye on local weather forecasts and be ready for a variety of weather circumstances. If the weather changes, layer your clothing.
Medical Check Up
A medical check-up before embarking on the Everest Base Camp Trek is strongly advised, particularly due to the unique challenges posed by high-altitude trekking. High altitudes bring the risk of altitude sickness, which can be life-threatening, and a medical check-up helps assess your susceptibility to such issues. It also provides an opportunity for your healthcare provider to recommend necessary vaccinations, medications, and precautions to ensure your safety during the trek. Ultimately, this proactive approach offers peace of mind, enhances your readiness, and contributes to a safer and more enjoyable Everest Base Camp experience.
Laundry services
Tea houses and lodges along the Everest Base Camp Trek offer laundry services, usually for a price. But be aware that there might not be much in the way of amenities, including laundry services. It's a good idea to pack enough clothes for the entire voyage and to use laundry facilities only when absolutely required.
Drinking water
When engaging in physical activities like trekking, the human body requires a minimum of 3 to 4 liters of water daily. Bottled water, filtered water from teahouses, or water that has been treated naturally using tablets, filters, or boiling are all options for drinking water during the Everest Base Camp Trek. Eco-friendly and economical options include carrying a reusable water bottle and applying purifying techniques. Keep yourself hydrated to avoid problems brought on by being at altitude, and think about reducing the use of single-use plastic bottles.
Electricity and Charging:
Electricity is available in most tea houses and lodges along the trek, but it's typically generated by solar panels or small hydroelectric systems.
Charging facilities for electronic devices like cameras and smartphones are usually available for a fee, which can vary. It's advisable to carry a universal adapter and a power bank for backup.
Mobile Network and Wi-Fi:
Mobile network coverage is generally available up to Namche Bazaar, and sporadically at higher elevations.
Wi-Fi is available at many tea houses and lodges, but it may come with a fee and can be slow and unreliable due to the remote location.
Banks and ATMs:
There are no banks or ATMs beyond Namche Bazaar on the trail.
It's crucial to carry enough Nepalese rupees in cash for your entire trek, as card payments are not widely accepted.
In Namche Bazaar, you can find a couple of ATMs, but they may have limited cash availability, so it's a good idea to withdraw cash in Kathmandu before your trek.
Helicopter ride from Gorakshep
Helicopter rides from Gorakshep to Lukla or Kathmandu are available for trekkers who wish to add a touch of comfort and convenience to their return journey from the Everest Base Camp region.
Helicopters provide a comfortable and relatively quick way to return from Gorakshep to Lukla or Kathmandu, bypassing the need for the long trek back. Passengers can enjoy panoramic views of the Himalayan landscape during the flight, including close-up views of iconic peaks like Everest.
It is a convenient way to save time and energy, which can be especially appealing if you have a tight schedule or prefer a more comfortable return journey. The rides can be customized to your preferences, including stops for sightseeing or photography along the way. Just keep in mind that availability can vary depending on weather conditions and demand.
Guides and porters
Our trekking guides are seasoned experts, deeply familiar with the intricacies of the Everest region. Fluent in English and holding trekking guide licenses, our guides prioritize your safety and well-being, diligently monitoring altitude-related concerns while providing support and encouragement. They excel not only as logistical wizards, arranging accommodations and meals, but also as cultural interpreters, sharing the captivating stories, traditions, and history of the Everest region.
We also arrange porters but with some extra cost. Porters are needed to lighten your load, allowing you to focus on the trek itself. Well-equipped and experienced, they carefully handle your belongings.
Tipping guides and porters on the Everest Base Camp Trek is customary and appreciated. A typical range is 10% to 15% of total trip cost. Tipping is a gesture of gratitude for their service, and the actual amount can vary based on your satisfaction.
The weight limit for flights and porters
The weight limit for domestic flights from Kathmandu to Lukla is around 15 kilograms (33 pounds) for checked luggage per passenger, but it can vary slightly by airline. Porters typically have a weight limit of 20 to 30 kilograms (44 to 66 pounds), including your trekking gear and personal belongings.
Necessary documents
When embarking on the Everest Base Camp Trek in Nepal, you need to ensure you have the necessary documents and permits. Here's a list of essential documents:
Passport:
Nepal Visa
TIMS Card (Trekkers' Information Management System)
Sagarmatha National Park Entry Permit
Local Permit
Travel Insurance
We offer thorough assistance with obtaining the required visas and permits for your Everest Base Camp Trek in order to ensure your convenience. Our knowledgeable staff will help you apply for a visa and obtain the necessary permits, such as the Sagarmatha National Park Entry Permit and TIMS card, if necessary.
Visa application process
You will need to provide the following items and information for visa application:
Passport: Ensure your passport is valid for at least six months from the date of entry into Nepal and has at least one blank visa page.
Visa Application Form: Complete the visa application form, which is available at the immigration counter at the Kathmandu Tribhuvan International Airport and other entry points.
Two passport-Sized Photos
Visa Fee
Travel Insurance: Carry a copy of your insurance policy and contact details.
Details of Your Stay
Packing list
Clothing:
Moisture-wicking base layers (long-sleeve tops and bottoms)
Insulating mid-layers (fleece or down jacket)
Waterproof and windproof outer layer (jacket and pants)
Trekking pants (convertible to shorts are convenient)
T-shirts
Thermal or woolen socks
Warm hat and sun hat
Lightweight gloves
Neck gaiter or scarf
Footwear:
Sturdy, broken-in hiking boots with good ankle support
Gaiters (optional)
Sandals or comfortable camp shoes
Backpack and Bags:
Daypack for daily essentials (25-35 liters)
Duffel bag or large backpack for your porter to carry your main gear (limit to 15-20 kg)
Sleeping Gear:
Sleeping bag rated for cold weather (down or synthetic)
Sleeping bag liner (for extra warmth and hygiene)
Travel pillow (optional)
Trekking Accessories:
Trekking poles (adjustable)
Headlamp or flashlight with extra batteries
Sunglasses with UV protection
Water purification system (water filter or purification tablets)
Reusable water bottle or hydration system
Snacks (energy bars, nuts, chocolates)
Water-resistant stuff sacks or dry bags
Personal Items:
Personal medication and first-aid kit
Sunscreen (SPF 30+)
Lip balm with SPF
Toiletries (toothbrush, toothpaste, wet wipes, hand sanitizer)
Towel and washcloth
Toilet paper (carry your supply)
Electronics:
Camera and spare batteries/charger
Power bank and charging cables
Adapter for electrical outlets (if needed)
Extras:
Guidebook and maps
Book or e-reader
Playing cards or small games
Trash bags (for responsible waste disposal)
Remember to pack efficiently and only bring what you'll genuinely need. Many items can be rented or purchased in Kathmandu or Lukla if you forget something. Dress in layers for adaptability to changing weather conditions, and prioritize high-quality, moisture-wicking clothing to stay warm and dry.
Exercise sustainable tourism
Respect the environment: Stay on trails and dispose of waste properly.
Opt for locally-owned accommodations and consume locally sourced food.
Minimize energy and water usage in lodges.
Learn and respect local culture and customs.
Employ local porters.
Follow Leave No Trace principles.
Support conservation efforts and initiatives.
Reduce single-use plastics.
Consider carbon offset programs to mitigate your environmental impact.
During your stay in Kathmandu, we arrange three-star hotels with convenient facilities. Whereas, accommodation on the Trek route primarily consists of tea houses and lodges, which are essential waystations for trekkers in the rugged Himalayan terrain.


These mountain lodges provide a variety of accommodations, from straightforward rooms with modest furnishings to plusher lodges with private facilities. Beds, blankets, and pillows are usually provided in rooms, but it's a good idea to carry a sleeping bag for added warmth, especially at higher altitudes.


Common areas in these establishments serve as social hubs, where trekkers can unwind, share stories, and enjoy hearty meals, often prepared by local chefs. Restrooms are usually shared, featuring squat or western-style toilets, while hot showers are available at some tea houses, though hot water may be limited or require pre-ordering in high-altitude areas.


Most tea houses provide electricity, often generated by solar panels or generators, allowing you to recharge devices for a fee. Additionally, heating sources like wood-burning stoves or heaters create a cozy atmosphere in dining areas, providing a welcome respite from the mountain chill.
During the Everest Base Camp Trek, you'll find a variety of food items available for breakfast, lunch, and dinner at tea houses and lodges along the trail. Here are some common dishes you can expect:


Breakfast:
Eggs (fried, boiled, scrambled, or omelets)
Pancakes or French toast
Porridge (often made with oats or local grains)
Muesli with yogurt and honey
Chapati or roti (unleavened bread)
Toast with spreads like butter, jam, or peanut butter
Tea or coffee
Lunch and Dinner:
Dal Bhat
Noodle
Sandwich with cheese, egg, and vegetables.
Fried Rice with a mix of vegetables, egg, and sometimes meat.
Momos
Pizza
Meat of yak, chicken, buffalo, or trout.
Tsampa (roasted barley flour).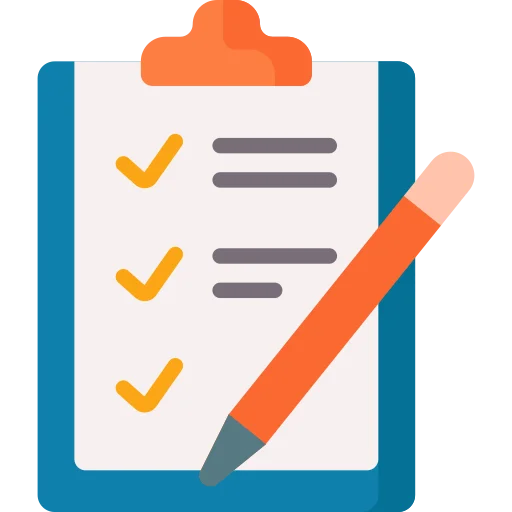 Book This Package
Want More Discount?
Come on Group
Based on Cost, Duration, & Group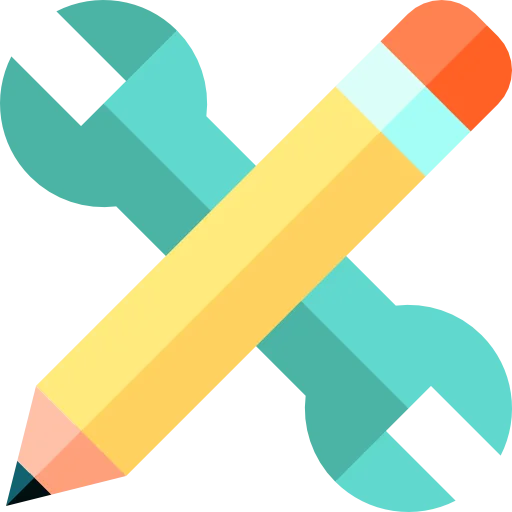 QUICK INQUIRY
15+ years of Industry Experience
Best Price Guaranteed
Fabulous Hospitality
Highly Trained And Experienced Team
Download Brochure
Need Help With This Trip?
Talk With Expert
+9779849615880