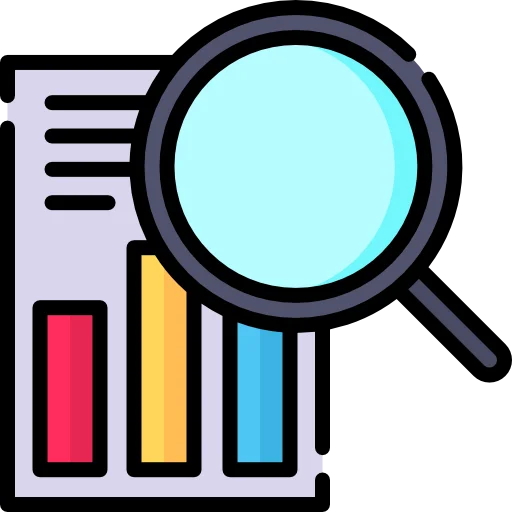 Everest Base Camp Trek Fly back to Lukla by Helicopter Overview
Everest Base Camp trek back to Lukla by Helicopter is a mixture of luxury and adventure-related flying back by Helicopter. This trek is designed for those people who have a short time. This trek is a special adventure that allows you to trek to EBC and return to Lukla by helicopter which saves time as well as energy. Everest Base Camp trek back to Lukla by helicopter includes close and stunning views of not only the world's highest peak Mt. Everest but enough panoramic views as well as hundreds of the highest snowcapped peaks of the Everest region.
In Everest Base Camp trekking back to Lukla by Helicopter, you'll be trekking on some of the best mountain trails on the earth. Likewise, you will be visiting monasteries, local villages, and of course, the beautiful Sherpa villages. Trek to base camp and stand beneath the tallest mountain on earth, Mount Everest. Moreover, returning to Lukla by helicopter gives savor aerial views of Mt. Everest, Sherpa settlements, and glacier rivers.


Highlight
On your arrival at the Tribhuvan International Airport, a representative of Bold Himalayan will greet you and will drop you off at our hotel. Freshen up and take a rest and in the evening after the trek preparation, a welcome dinner will be hosted by Bold Himalaya. Overnight at Kathmandu.
In the morning you'll be transferred to the domestic airport to catch a flight to Lukla, after breakfast at the hotel. With the views of magnificent mountain ranges, you arrive in Lukla after 35 minutes flight. At the airport in Lukla, you will meet the other crew members and head towards Phakding.
As you depart from the bustling Tenzing-Hillary Airport, he initial path meanders through picturesque Sherpa villages such as Chaurikharka and Chheplung, where the traditional architecture and welcoming locals provide a charming immersion into the region's culture. En route, you'll cross suspension bridges that span the Dudh Koshi River, their swaying planks adding a sense of adventure to your journey.
One of the most iconic of these bridges is the Hillary Bridge, a sturdy crossing that offers spectacular views of the rushing river below. As you continue, you'll pass through the entrance to Sagarmatha National Park at Monjo, where your permits will be checked.
Finally, after approximately 3-4 hours of trekking, you'll arrive in Phakding, a serene village nestled along the banks of the Dudh Koshi River. Here, you'll find comfortable teahouses offering rest and sustenance. The rhythmic sound of the river provides a soothing backdrop as you settle in for the night, reflecting on your first day on the trail and eagerly anticipating the adventures that lie ahead.
As you bid farewell to Phakding, you'll follow the course of the Dudh Koshi River, crossing a series of suspension bridges adorned with colorful prayer flags. The trail leads you through charming hamlets like Toktok and Benkar, where terraced fields and quaint stone houses dot the landscape. Each bend in the path reveals new vistas of cascading waterfalls, rhododendron forests, and the majestic peaks that loom in the distance.
As you continue to climb, you will arrive at Jorsalle, the Sagarmatha National Park entrance, where your permits will be examined once more. As you continue on your trek, you'll soon reach Monjo, a bustling Sherpa town with lodges and tea houses where you may stop for a rest and eat some local fare.
The climb up to the renowned Namche Bazaar is the trek's real high point. As the trail steepens, you'll be rewarded for your efforts with stunning views of Everest, Lhotse, and Ama Dablam. After several hours of elevation, you will arrive at Namche Bazaar's gates, the vibrant center of the Khumbu district.
To get used to the high altitude and thinning oxygen in the air, we will send one more day in Namche Bazaar. And as an acclimatization hike, we will visit the neighbouring Sherpa villages. From Namche, you can follow the trail that descends half an hour to the Khumjung village. In Khumjung village, you can visit Khumjung Hillary School and Khumjung Gompa.
Likewise, you can trek to Hotel Everest View that lies above Namche. We can enjoy splendid views of Tawache, Ama Dablam, Mt. Everest, Khumbu Himal and many other peaks from the Hotel Everest View.
And the trek to the Syanboche airstrip. It is the world's highest airport at 3,780m/12,401ft. Then return to Namche Bazaar. Overnight at Namche Bazaar.
Setting out from Tengboche, the path gently descends through lush rhododendron and conifer forests, offering a tranquil ambiance as you continue to soak in the awe-inspiring mountain views. The serene Imja Khola River accompanies your journey, its glistening waters reflecting the pristine surroundings.


As you cross the river, you'll find yourself in the picturesque village of Pangboche, where traditional stone houses and quaint monasteries are set against a backdrop of majestic peaks. The village's peaceful atmosphere is punctuated by the chirping of Himalayan birds and the occasional yak train passing through.
Continuing your ascent, you'll reach the quaint village of Somare, with its idyllic terraced fields. From here, the landscape becomes more rugged, and you'll notice the transition from lush greenery to the high-altitude desolation characteristic of the Khumbu region.


The final stretch of your trek to Dingboche involves a gradual ascent, leading you to the village's charming lodges and teahouses. At an elevation of around 4,360 meters, Dingboche is your haven for the night and serves as a key acclimatization point before your onward journey.
After breakfast head toward Dingboche. Today's trek begins with a descent through a beautiful forest along with the Imja Khola valley. After Debuche, the trail becomes very pleasant. We cross the iron bridge on the right side and get a great view of Ama Dablam (6,814m). Then the trail gradually makes way to Pangboche village.
From Pangboche, the trail continues the summer pastures on to Dingboche. Reaching Dingboche you find the tree line disappears and the landscapes turn barren and stony. Overnight stay at Dingboche.
Another acclimatization day at Dingboche, as you are at an altitude of above 4000 meters. Today, to get your body into a comfortable zone with the thinner air we will take an acclimatization hike to the surrounding hills. This village is beautiful with an array of fields enclosed by stone walls to protect barley, buckwheat, and potatoes from the cold wind. For acclimatization, you can either hike up to Chhukung or Nangkar Tshang Peak.
Hiking up to Chhukung (4,750m/15,583ft) is an easy day hike that offers magnificent views of the Mt. Makalu (8,463m/27,765ft), Island Peak (6,160m/20,209ft), Peak 38 and several other Himalayan peaks.
Whereas, Nangkar Tshang Peak (5,083m/16,676ft) hiking offers magnificent views of Mt. Ama Dablam, Mt. Nuptse, Mt. Lhotse, Mt. Thamserku and Mt. Kangtega. Overnight stay at Dingboche.
As you bid farewell to Dingboche, you'll notice the terrain becoming increasingly desolate, with the rugged beauty of the high Himalayas taking center stage. The trail winds its way through yak pastures, and the omnipresent peaks of Ama Dablam and Thamserku create a dramatic backdrop.


You'll pass through the tranquil village of Dusa, where stone walls and prayer flags add to the rustic charm of the landscape. Continuing on, the trail leads you to the hamlet of Dughla, nestled amidst starkly beautiful surroundings. Here, you'll find a memorial to climbers who have lost their lives on Everest—a poignant reminder of the challenges and risks of high-altitude mountaineering.


Leaving Dughla, your path ascends more steeply, leading you to the terminal moraine of the Khumbu Glacier. The stark, rocky landscape contrasts sharply with the lush lower valleys, and the views of Nuptse, Pumori, and other iconic peaks are awe-inspiring.


Finally, you'll arrive in Lobuche, your resting place for the night at an altitude of approximately 4,940 meters. The village's lodges and teahouses offer warm hospitality and hearty meals, providing much-needed sustenance after a day of trekking through the high-altitude wilderness.
The trail from Lobuche to Gorak Shep begins with a gentle ascent across the rocky moraine of the Khumbu Glacier. The starkness of the surroundings is striking, with glacial formations and enormous ice boulders creating a surreal lunar-like landscape. The path can be rocky and uneven, requiring careful navigation, but the anticipation of what lies ahead keeps you motivated.


As you approach Gorak Shep, you'll be greeted by a cluster of teahouses, providing basic comforts at an altitude of approximately 5,164 meters. Here, you'll have the opportunity to drop off your belongings and enjoy a well-deserved rest before the day's highlight—an expedition to Everest Base Camp.


The trek from Gorak Shep to Everest Base Camp is both challenging and exhilarating. The path leads you across the vast Khumbu Glacier, where you'll navigate rocky terrain and traverse through glacial streams. Prayer flags and cairns mark the way, and the sense of anticipation builds with each step.


Finally, you'll reach the legendary Everest Base Camp at an elevation of about 5,364 meters. Here, you stand at the foot of the world's highest peak, surrounded by the towering walls of ice and rock that make up the Everest climbing route. The camp itself is a bustling hub during the climbing season, with colorful tents of mountaineers from around the world. The sense of accomplishment and the realization of your dream to stand here are overwhelming.


After spending time at Everest Base Camp, you'll retrace your steps to Gorak Shep for a well-deserved rest, where you can relish the sense of achievement and the extraordinary landscapes that surround you.
Today, we will have an early morning hike towards Kalapatthar. Kalapatthar is one of the highest and most popular viewpoints in the Everest Region. Hiking up early morning gives the best view of the sunrise with Mt. Everest and many other mountain peaks. The sun turns into an orange globe and fries up the icy summits of Pumori, Nuptse, Changtse and Mount Everest. Up in reaching Kalapatthar, you get to see 360 degree up-close and formidable views Mt. Everest
This amazing sights of mountain peaks are one of those precious views that will remain forever with you. After enjoying the magnificent mountain panorama in Kala Patthar, we descend to Gorakshep.
On reaching Gorakshep, we will have some breakfast and take a helicopter ride to Lukla. The ride back provides an aerial view of the entire region. Admiring nature's beauty and with the splendid view, we reach Lukla. Flying to Lukla by helicopter will be a new experience for the trekker. Overnight at Lukla.
From Lukla, we will catch an early morning flight to Kathmandu after breakfast. We will take one last close look at the mountains. And finally another thrilling about 35 minutes' flight we arrive Kathmandu. On reaching Kathmandu, we will transfer you to your hotel. You can take rest or do some souvenir shopping. You can also explore nearby areas of Kathmandu valley. And there will be a cultural dinner program with the members of Bold Himalaya. Overnight in Kathmandu hotel.
Departure
Today is the departing day. A representative from Bold Himalayas drops you at the airport before 3 hours of your departing time. You can join for another thrilling adventure or trip with Bold Himalaya. We can right away arrange your awesome trip.
We Are Here To Make You Satisfied. Not Satisfied With The Trip? Don't Worry You can Customize your own trip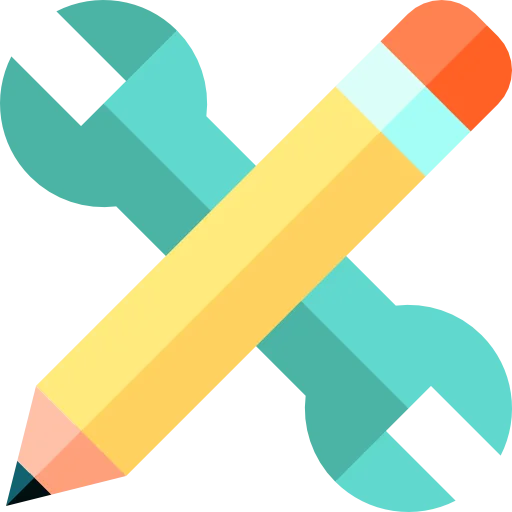 Customize Your Trip
Benefits of Return by Helicopter Ride
There are several compelling reasons why choosing a helicopter return from Everest Base Camp or similar trekking destinations can be an excellent option:
Time Efficiency:
Trekking back from remote mountain regions can be time-consuming and physically demanding. Helicopter returns significantly reduce travel time, allowing you to make the most of your limited vacation days.
Comfort and Safety:
Helicopter journeys provide a comfortable and secure mode of transport. You don't have to worry about the physical challenges or potential altitude-related health issues that can arise during the return trek.
Unmatched aerial Perspectives:
Helicopter rides provide unparalleled aerial views of the spectacular Himalayan scenery. You can create priceless memories by taking breathtaking pictures and films of the area's spectacular peaks, glaciers, and valleys.
Unique experience:
A helicopter return adds an added layer of adventure and excitement to your experience. It's an exhilarating way to end your hike and offers a chance to view the mountains from a completely different perspective.
Maximize Exploration:
By saving time on your return journey, you can allocate more time for exploring the trekking region or indulging in cultural experiences, such as visiting local villages, monasteries, and markets.
Avoid Weather Delays:
Helicopter flights are less susceptible to weather-related delays that can affect domestic flights or the Lukla airstrip. This reliability ensures you can catch international flights or continue your travel plans without unnecessary stress.
Personalized Service:
Helicopter services often cater to small groups, providing a more personalized and flexible experience. You can tailor the departure time to your preference and enjoy a more intimate adventure.
Environmental Considerations:
Helicopter rides generally have a lower environmental impact compared to large groups of trekkers and porters on the trail. This option aligns with responsible tourism practices.
Accessibility:
Helicopter returns are ideal for individuals with physical limitations or time constraints who still want to experience the beauty of trekking regions like Everest Base Camp.
Best Time for Everest Base Camp Trek


Spring (March to May):
During spring, the Everest region comes to life with a burst of color as rhododendron forests bloom in vivid shades. This season offers trekkers stable and pleasant weather conditions, with clear skies and mild daytime temperatures. The absence of heavy rainfall ensures that trails remain dry and safe to navigate. The clarity of the atmosphere is ideal for capturing the awe-inspiring views of Everest, Lhotse, Nuptse, and other surrounding peaks.
Autumn (September to November):
Autumn features clear skies, dry, predictable weather, and comfortable daytime temperatures. Trekking in the fall offers excellent visibility, which is one of its main benefits. Trekkers may see the Himalayan giants in all their grandeur thanks to the post-monsoon air's crystal-clear panoramas. The Everest region's peak trekking season is in the fall, so you may anticipate more people on the trail and in teahouses during this time.
Temperatures during the Autumn and spring seasons
Autumn and Spring seasons has similar temperatures which are mentioned below
| | | |
| --- | --- | --- |
| Location | Daytime Temperature | Nighttime Temperature |
| Kathmandu | 20°C to 30°C (68°F to 86°F) | 5°C to 15°C (41°F to 59°F) |
| Lukla | 10°C to 20°C (50°F to 68°F) | -5°C to 5°C (23°F to 41°F) |
| Namche Bazaar | 10°C to 15°C (50°F to 59°F) | -5°C to 0°C (23°F to 32°F) |
| Everest Base Camp | -5°C to 5°C (23°F to 41°F) | -10°C to -20°C (14°F to -4°F) |
With that being said winter and summer treks to Everest Base Camp are possible, but they come with their own set of challenges and considerations. Trekkers should carefully plan and prepare for these seasons, taking into account the weather, trail conditions, and personal preferences. For those seeking a more traditional and comfortable trekking experience, spring and autumn remain the most popular choices.

Difficulty level of Everest base camp trek with helicopter return
The Everest Base Camp trip is generally regarded as being moderately to very difficult. Here are some significant determinants of its difficulty:
The trek's abrupt ascent in height is one of its main obstacles. From Lukla (2,800 meters) to Everest Base Camp (5,364 meters), you'll be trekking, and this altitude difference might cause symptoms like altitude sickness. In order to reduce the hazards brought on by high altitude, proper acclimatization is essential.
The trek normally lasts 12 days to complete, covering a round-trip distance of about 65 kilometers (40 miles). The amount of time spent trekking each day can vary; some days call for several hours of walking. It's crucial to have endurance and stamina.
The terrain varies from well-maintained trails to rocky and uneven paths, suspension bridges, and steep ascents and descents. The rugged nature of the trail can be physically demanding, and trekkers should be prepared for a variety of conditions.
Weather in the Himalayas can be unpredictable and harsh, especially at higher elevations. You may encounter cold temperatures, snow, rain, and strong winds, particularly during the winter and monsoon seasons.
While you don't need to be an elite athlete, a reasonable level of physical fitness is essential to complete the trek comfortably. Pre-trek training that includes cardio exercises and strength training can be beneficial.
Preparation for this trek
To ensure a secure and pleasurable trek to this famous destination, preparation for the Everest Base Camp trek is important. Consider the following important factors as you get ready for the trek:
Physical Condition:
Cardiovascular Conditioning:
To increase your endurance and stamina, practice frequent cardiovascular exercises like hiking, jogging, cycling, and stair climbing.
Strengthening Exercises:
To better handle the rigors of hiking on uneven terrain and while carrying a backpack, strengthen your upper body, core, and leg muscles.
Altitude Acclimatization:
Planning your walk with a gradual ascent and acclimatization days at critical elevations can help you become acclimated to the altitude.
Be knowledgeable about altitude sickness signs and symptoms, and know what to do if any appear.
Mental Preparation:
Prepare psychologically for the difficulties you may encounter physically, as well as the likelihood of unforeseen circumstances.
While acknowledging the mountains' unpredictable character, maintain optimism and dedication to your objective.
Trekking Gear:
Invest in proper trekking gear, including comfortable and waterproof hiking boots, moisture-wicking clothing, layers for varying temperatures, and a good-quality backpack.
Ensure you have essential cold-weather gear like a down jacket, gloves, and a warm hat.
Health and Medical Precautions:
Consult a healthcare professional or travel medicine specialist for vaccinations and medications (e.g., altitude sickness medicine) you may need.
Carry a basic first aid kit, including blister treatment, pain relievers, and any personal medications.
Local Customs and Respect:
Familiarize yourself with local customs and show respect for the culture and traditions of the Sherpa people in the region.
Availability of Facilities during Everest base camp trek
Water and Beverages:
Safe drinking water is typically available at teahouses, but it's important to utilize water purification techniques (such as iodine pills or a water filter) to prevent waterborne illnesses. It's easy to find hot drinks like tea, coffee, and hot chocolate, which keep trekkers warm in the freezing Himalayan climate.
Internet and Communication:
In lower-altitude villages, you may find sporadic Wi-Fi access at teahouses for a fee, but the connection can be slow and unreliable. Mobile phone signal coverage is generally available up to Namche Bazaar but becomes increasingly intermittent as you ascend higher into the mountains.
Electricity and Charging:
Most teahouses have electricity, often generated by solar panels or hydroelectric power. However, it may be limited or unavailable during cloudy days. Charging electronic devices (e.g., phones, cameras) is usually possible for an additional fee.
Basic Supplies:
Some villages have small shops where you can purchase basic supplies such as snacks, bottled water, batteries, and trekking gear. Prices tend to be higher at higher elevations, so it's a good idea to buy essential items at lower altitudes.
Medical Facilities:
Basic medical facilities are available in larger villages like Namche Bazaar and Pheriche, including clinics and pharmacies. Trekkers should carry a basic first-aid kit and any necessary medications, as more extensive medical care may require evacuation by helicopter to a hospital in Kathmandu.
ATM and Money Exchange:
ATMs are available in Lukla and Namche Bazaar, allowing you to withdraw Nepali currency (Nepalese Rupees). It's advisable to carry some cash in Nepalese Rupees for purchases and emergencies, as credit card acceptance is limited.
Documents required for Everest Base Camp Trek
Passport: Ensure your passport is valid for at least six months beyond your planned departure date from Nepal.
Nepalese Visa
Trekking Permits:
TIMS (Trekkers' Information Management System) Card:
Sagarmatha National Park Permit
Travel Insurance
We are devoted to giving our customers a smooth and stress-free experience. Upon your arrival in Kathmandu or at the border entry points, our experienced team will assist you in applying for the proper visa for Nepal and will ensure that you have it. Ahead of your journey, we will also make it easier for you to obtain the necessary permissions, such as the TIMS (Trekkers' Information Management System) card and the Sagarmatha National Park permit.
How to obtain a Visa?
Well first, you will need to fill out a visa application form upon your arrival at the airport or border entry point. These forms are readily available, and staff members can assist you if needed.
You will need to provide the following documents and information:
A passport that is valid for at least six months beyond your planned departure date from Nepal. It should also have at least one blank visa page for the visa sticker.
Two recent passport-sized photos
You may have to provide information on accommodation details and a travel itinerary.
After that, you need to pay the applicable visa fee in either Nepalese Rupees or US Dollars. The fee varies depending on the duration of your stay. As of my last knowledge update in September 2021, fees were as follows:
15-day multiple-entry tourist visa: USD 30
30-day multiple-entry tourist visa: USD 50
90-day multiple-entry tourist visa: USD 125
Documents and Information required for obtaining Permits


TIMS (Trekkers' Information Management System) Card:
Information Required: For the TIMS card, you'll need to provide your personal details, including your full name, nationality, passport number, date of birth, and the dates of your trek.
Documents Required: You'll need to submit two passport-sized photos for the TIMS card application.
Sagarmatha National Park Permit:
Information Required: For the Sagarmatha National Park permit, you'll need to provide your name, nationality, passport number, and the dates of your trek.
Documents Required: You'll need to present a photocopy of your passport along with the above information for permit issuance.
Our trek operator will facilitate the entire process of obtaining these permits on your behalf. We'll ensure that all necessary information is accurately provided, assist you in preparing the required documents, and submit the applications to the appropriate authorities.
Accommodation during the Everest Base Camp trek primarily consists of teahouses, which are simple guesthouses or lodges strategically located along the trekking route. These teahouses provide basic but comfortable lodging options for trekkers.
While the quality of teahouses can vary, you can generally expect twin-bed rooms or dormitory-style accommodations with basic bedding. Common dining areas, often equipped with wood-burning stoves for warmth, serve as gathering spaces for trekkers to relax and enjoy meals. Toilet facilities range from flush toilets in lower-altitude areas to squat toilets at higher elevations, and hot showers may be available for an additional fee.
Electricity is often generated by solar panels or hydroelectric power, with limited electrical outlets for charging devices. While teahouses maintain a basic level of cleanliness, standards can vary, so carrying essential toiletries and a sleeping bag for added warmth is advisable. Overall, teahouses offer a cozy and communal atmosphere, making them a quintessential part of the trekking experience in the Everest region.
Following is a list of typical foods served at each meal:
Breakfast:
Porridge, Muesli, Omelette, Pancakes, Bread and Jam, Tibetan Bread
Lunch:
Dal Bhat, Noodles, Fried Rice, Pizza, Sandwiches, Burger
Dinner:
Dal Bhat, Soup, Curry, Momos, Pasta, Yak Steak, Tibetan Dishes
Food choices can become more limited at higher altitudes. Additionally, while the menu offers a variety of options, the availability of specific items may vary from teahouse to teahouse, so it's a good idea to be flexible with your choices and try local specialties along the way.
$2100 USD
* ALL INCLUSIVE IN PRICE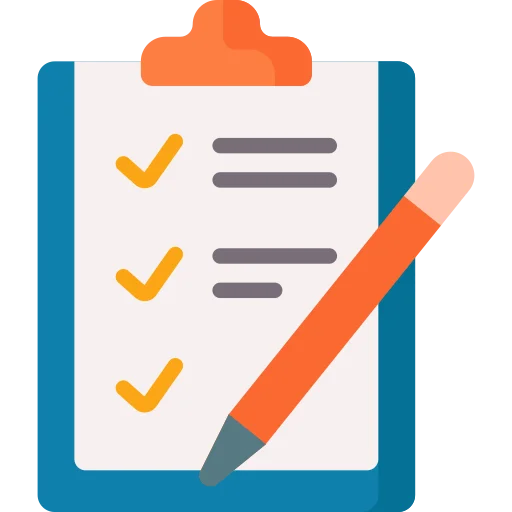 Book This Package
Want More Discount?
Based on Cost, Duration, & Group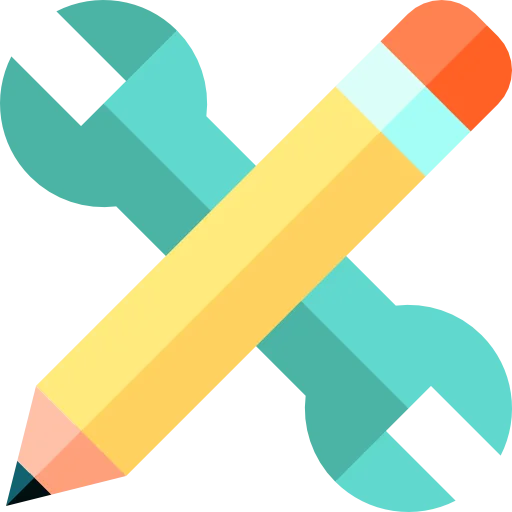 QUICK INQUIRY
15+ years of Industry Experience
Best Price Guaranteed
Fabulous Hospitality
Highly Trained And Experienced Team
Download Brochure
Need Help With This Trip?
Talk With Expert
+9779849615880