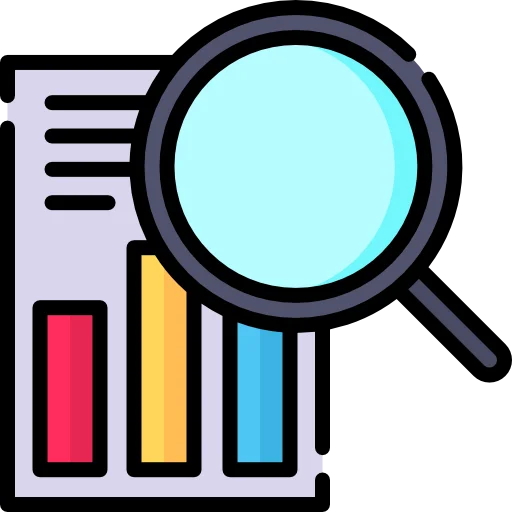 Everest Base Camp Trek Via Jiri | EBC Trek From Jiri Overview
Everest Base Camp trek via Jiri is one of the most popular and classic trekking trails to reach the lap of Mt. Everest (8,848.86m/29,031ft). Jiri to Everest Base Camp trek offers trekkers adventure as well as pristine Himalayan scenery. The trek is a once-in-a-lifetime opportunity that allows enough time to acclimatize and explore the Sherpa culture of the Himalayas. Alpine forests, ice-cold rivers, beautiful rhododendrons and pine forests, stunning mountains, high passes, mountain villages, ancient monasteries, and good hospitality by Sherpa people are the major attractions of this trek.
Jiri to Everest Base camp is one of the longest and most challenging journeys. It is also a journey in the mystical and mythical land of the Himalayas. It involves less-crowded lodges and amazing landscapes. Moreover, trekkers have close interaction with the wonderful, welcoming locals. Classic Everest trek involves a tremendous amount of up & down walking. And if we total all the uphill climbing, almost 10,000 of elevation is gained during this trek. Our Classic EBC trek begins at a lower altitude which usually adapts to the increasing altitude better as there will be a slow and steady climb up to a higher altitude. The varying altitude throughout the trek leads us from the lower hills to the high Himalayan.

There are two routes to the Everest Base Camp trek, one that begins from Lukla and another that begins in Jiri. And Everest Base Camp trek
Upon your arrival at Kathmandu, you can see one of the representatives of Bold Himalayan will be waiting at the Airport terminal. After greetings, we will transfer you to your hotel. In the evening there will be a meeting with the guide for detailed information about the trek. You can clear up any confusion you have, today. We can also help you with the trip preparation. Overnight in Kathmandu.
We will have an early morning breakfast in a Kathmandu hotel and take a beautiful ride to Bhandar. We follow the Sun Koshi River for a while. Then enjoying the countryside view we cross over the bridge to reach Mude. The trail continues amid the forest offering the scenery of roaring rivers, snowcapped mountains, terraced farmland, and a beautiful village to reach the town of Jiri.

Jiri is the most developed and popular town in Dolakha. It is the gateway to Mount Everest and before Lukla airport was built. Jiri was the only way to reach Everest. It is famous for its scenic beauty; it is also known as the Switzerland of Nepal. Before road construction to Bhandar, Jiri was the starting point of this trek. But nowadays the bus goes straight to Bhandar, it takes around 9 hours to cover the distance of 145 kilometers to reach Bhandar. Overnight at Bhandar.
From Bhandar, we start our trek following the trail that descends to Likhu Khola. Then we cross the bridge which leads us to the village Kinja. After Kinja, we came across a tourist checkpoint. Here your TIMS card will be checked. Moving ahead we ascend steep uphill and we will reach Lamjura Pass after a few hours. Now we follow the steep zigzag path and ascend to Chimbu. The trail then comes to a fork from where we follow the right trail that passes through several terrace fields and leads us to Sete.

Sete is a small Sherpa village, located in the center of the rhododendron forest on the ridge. Overnight at Sete village.
After breakfast in Sete, we follow the trail ascending through a rough path, a rhododendron forest, and a narrow ridge until Dachau. From Dagchu we climb up to the pass. It offers a splendid view of tantalizing mountains, cerulean landscape, and beguiling nature. On the way, we see the rhododendron flowers, Mani wheels, Chortens, prayer flags, and the chirp of birds. Then the trail drops from the pass-through dense forest and joins at a junction that traces left to Junbesi. Junbesi is one of the largest Sherpa villages, also called green orchard villages. Junbesi offers a magnificent view of a few gompas, Mani boulders topped by Mani wheels, and an orchard field of apples.
Today we take an acclimatization break in Junbesi to adjust to the higher altitude. And for the acclimatization, we will have a short hike to Tubten Choling Gompa. This hike passes through the cerulean landscape, many gompas, rivers, orchard farms, and Chortens. The trail to Gompa is a curve and zigzag path. Due to the tranquil peace and vibrant chorus of 'OM MANI PADME HUM', the environment inside and around the Gompa is aesthetic. This gompa was destroyed and later renovated many times. After inspecting the gompa, and enjoying the view of the beautiful orchard field nearby the village returns back to the lodge.

There is Junbesi Secondary School in Junbesi which is among the largest in this area. Overnight in Junbesi.
The trail from Junbesi crosses through a wooden bridge over Junbesi Khola. Here the trail forks and taking the EBC route leads to Phurteng tracing a downhill, uphill trail, and green forest. Putting offers serene views of Mt. Everest, Thamserku, Mera Peak, Kangtega, and Kusum Kanguru.

From Phurteng, the trail descends through dense forest with a pleasant landscape and terraced farmland. Then we come across the suspension bridge over Dudh Kunda Khola to beautiful Ringmo village with a green orchard field. After crossing Takshindo La Pass, we take the right side from the junction near Pangoma. And finally descending through a steep and slippery path for 3 hours, we reach Nunthala. Overnight at Nunthala.
After early morning breakfast, we follow the trail from Nunthala to Bupsa. The trail descends through dense forest to the green terraced village of Phuleli. It is farmland where people grow crops like barley, wheat, maize, etc... Then we come across a long suspension bridge over Dudh Koshi River and its confluence Deku Khola. From there we ascend through the terraced farmland of Jubling. After that, we have a steep climb over the ridge of Chyokha. We drop down from the ridge to the green village of Khari Khola. And the final steep and challenging walk takes us to Bupsa. Overnight at Bupsa.
From Bupsa, we follow the trail through dense forest. Then with the panoramic view of Mt. Khumbila, Gyachung Kang, and the north face of Mt. Cho Oyu, we ascend to Khare La. To cross Paiya Khola, we again drop down through the forest. Here the trail inclines toward the curved bend of Paiya La and after crossing the pass we descend to Burke. We then ascend to Chauri Kharka crossing the suspension bridge. Then we ascend toward the junction of Thalsaroa and Ghat. We will head toward Ghat, following the trail alongside Dudh Koshi Valley. With the amazing view of Kusum Kanguru, we cross the Thado Khoshi River and reach Ghat. Overnight at Ghat.
The trail from Ghat passes through various Sherpa villages like Phakding, Rimijung, Zamfute, Benkar, and Chhamuwa. With the beautiful scenery of the Himalayan region, we reach Chhamuwa. At Chhamuwa, we have to register your entrance card. After Chhamuwa, we climb through the charming forest of rhododendrons, fir, and Mongolia trees and arrive at Monjo village, the border of Sagarmatha National Park. Here we submit your entrance card and National Park entry card. The trail from Monjo passes through the Tenzing Hillary suspension bridge over Dudh Koshi in Jorsale village. The trail inclines from Jorsale to Namche Bazaar. Overnight at Namche Bazaar.
We will spend another day at Namche as every higher altitude trekking needs at least one day of acclimatization. Namche is a perfect place for acclimatizing to thin air. Today, we will have an acclimatization hike to other Sherpa settlements in the Khumjung Valley. We will start with the hike to one of the world's highest hotels in the world, Everest View Hotel. From here we will have a spectacular view of Mt. Everest, Mt. Khumbila, Mt. Thamserku, Lhotse, and Ama Dablam. With a beautiful view, we have a coffee or tea in the hotel.

After that, we climb uphill to Khumjung and Kunde village if you want to explore more. Otherwise, you can trek back to Namche.
There is a Khumjung Gompa and Khumjung Hillary school in Khumjung village. It was established by Sir Edmund Hillary in 1961. After exploring Khumjung Gompa and school, we dropped down to another Sherpa Village, Kunde. In Kunde, you can visit the largest hospital in the Khumjung region established in 1966.
Then our hike back to Namche lands at Syangboche airstrip on foot. It is a non-commercial airport. You can enjoy the amazing scenery of Namche Bazaar from the runway. Then the zig-zag gravel path takes you to Zarok and Namche. Overnight in Namche Bazaar.
After a wonderful acclamation at Namche, we will have a quick walk after breakfast. It's an open straight wide trail to Syangboche. The trail leads you to Kyangjuma where we can witness Ama Dablam, Lhotse, and Mt. Everest overlooking you. We walk to another corner of Kyangjuma, Sanasa.

After Sanasa we walk through the pine forest to Leushyasa. Our trail then stretches steeply toward the Dudh Koshi River valley to the settlement of Punki Thanka. From here you get a splendid view of Everest. Finally, along the right side of the Dudh Koshi River, the trail slowly marches uphill toward the village of Tengboche. Tengboche, a beautiful Sherpa settlement decorated with blue pines and rhododendrons, adjoining forest. Tengboche monastery, the oldest monastery in the region is located in Tengboche. Overnight at Tengboche Guesthouse.
After departing from Tengboche, the trail descends through stunning woods and traverses the Imja River to Debuche. We cross the suspension bridge over the Imja Khola. Then we have a gradual ascend to Pangboche. We follow the arid landscape and boulder with the view of the most beautiful mountain in the Everest region, Ama Dablam. Now, follow the river closely as it gradually rises to its confluence with the Lobuche Khola. Finally, past the pasture we arrive at Dingboche, also known as the summer valley. Overnight stay at Dingboche.
Today we have another acclimation day of the trek, as the altitude is increasing. So, as an acclimatization hike, we will climb to Nagarjun Hill at a height of 5,100 meters. It demands high stamina which will be a perfect test for your Everest Base camp climb. From Nagarjun Hill we will see Lobuche East, Lobuche West, Kangtega, Taboche Peak, Thamserku, Ama Dablam, and Mount Makalu on a clear day. Back to Dingboche. Overnight at Dingboche.
After breakfast in Dingboche, we head toward Lobuche. The trail from Dingboche climbs to a ridge. The ridge provides towering views of Taboche Peak, Ama Dablam, Lhotse, Khumbutse & Cholatse. Continue through yak pastures before crossing a wooden bridge over a roaring stream to Duglha.

From Dughla, the trail traces along the moraine glacial with the prayer flags. The glacial is formed by Khumbu glacial. Everest is hidden behind the views including tearing the wall of Nuptse and Lhotse. With the view of several mountain peaks, we follow the valley upstream for about an hour to Lobuche. It is located at the foot of the giant Lobuche Peak. Overnight stay at Lobuche Lodge.
Today we are heading toward the main destination of our Everest Base Camp trek from Jiri. Our trail from Lobuche goes along the world's highest glacier moraine the Khumbu Glacier and the mountain walls. After passing the pyramid signpost, we see the crest of the north ridge of Everest along with Mt. Pumori, Mahalangur, Lingtern, Khumbutse, and Nuptse. On reaching Gorakshep we will be surrounded by snowcapped mountains approaching all around. Gorakshep is the junction of Kala Patthar and Everest Base Camp.

We continue to Everest Base Camp after lunch in Gorakshep. The trail to Base camp passes over rocky dunes moraine and streams. With the moraine of Khumbu Glacier and stone memorials built for the climber, you will be finally standing at the base of the world's highest mountain, with the stunning panorama of Khumbu Himalayas- Mt. Khumbutse, Mt. Pumori, Mt. Changtse and Khumbu Glacier & Icefall, glacial river. After enjoying the beautiful moment, we hike back to Gorakshep, as the overnight stay is restricted in Everest Base Camp. We will have an early sleep as we have an early morning hike to Kala Patthar. Overnight at Gorakshep.
We will have an early morning hike toward the majestic viewpoint of Kala Patthar. From there we catch the dramatic views and witness the first light of day shining on Mt. Everest. Kala Patthar is one of the highest and most popular viewpoints in the Everest Region that lies towards the west. Early morning hiking increases the chance of clearly seeing Mt. Everest.

As we reach the top of Kala Patthar we can see the sun turning into an orange globe and firing up the icy summits of Pumori, Nuptse, Changtse, and Mountain Everest before finally setting below the mountains. Standing on the Kala Patthar, we get to see 3600 views of some of the highest peaks in the world. That precious and closest view of the tallest peak in the world will remain forever with you.
After a wonderful time with the beautiful view of the tallest mountains, we retrace the journey back to Gorakshep for an overnight stay. Gorakshep is the last and the highest settlement before reaching Everest Base Camp.
Upon reaching Gorakshep, we will have some breakfast and continue walking to Pheriche. We descend from Dughla and after a pleasant walk, we reach Pheriche. Overnight stay at Pheriche.
After breakfast in Pheriche, we hike back to Monjo following the Imja River, through the rhododendron forest to Tengboche. Then we take a long descend towards Pungki Thanka, the lowest point in the north of Lukla. After the pass the Kyangjuma, the path climbs to Sanasa. After Sanasa we arrived beautiful Namche Bazaar.

From Namche, we follow the trail that descends crossing several suspension bridges. Further trekking to Dudh Khoshi River leads us to Jorsale and Monjo. Monjo is the border of Sagarmatha National Park where we submit your entrance card and National Park entry card. Overnight at Monjo.
Our trek to Lukla from Monjo began after crossing suspension bridges at Chhamuwa. And we cross another bridge before Benkar village. From there we follow the steep trail that passes through dense rhododendrons and Mongolia trees. Then we descend along the Dudh Koshi River through several Sherpa villages, Phakding, Nurning, Ghat, Cheplung, and many more. And from the junction of Thalsaroa, we take the path to Lukla. Overnight at Lukla.
Today we will have a thrilling flight from Lukla to Kathmandu. The flight from Lukla to Kathmandu is always in the morning. So, on the last day of our Everest Base Camp trek, you will have an early morning flight back to Kathmandu. With the amazing view of the mountains, you arrive in Kathmandu after about 30 minutes and are transferred to the hotel by our representative.
Today is the departing day. A representative from Bold Himalayas drops you at the airport 3 hours before your departing time. You can join us for another thrilling adventure or trip with Bold Himalaya. We can right away arrange your awesome trip.
We Are Here To Make You Satisfied. Not Satisfied With The Trip? Don't Worry You can Customize your own trip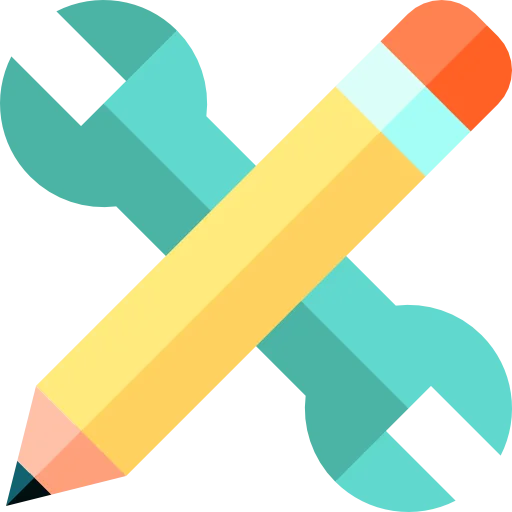 Customize Your Trip
Why Everest Base Camp trek via Jiri?
A traditional route that follows the footsteps of Sir Edmund Hillary and Tenzing Norgay Sherpa
No worries about flight cancellation, as trekkers drive to the trek commencing point
Plenty of time to spend on the extended pastures, yak farms, and glaciers
Enjoy the serene and uncrowded trek with amazing surrounding vistas
Immerse into the unique cultures, traditions, and warm hospitality of the Sherpa people in the attractive Sherpa village
Passing three different high passes such as Deurali Pass, Lamjura La Pass, and Thaksindo La Pass
Explore the significant and pristine monasteries in the Everest region including Tengboche and Pangboche
Panoramic views from the famous viewpoint Kalapatthar at an elevation of 5,550 meters
Best time for Everest Base Camp Trek via Jiri
The Pre-monsoon season, Spring (March to May), and the post-monsoon season, Autumn (September to November) are considered the two distinct seasons for trekking in Everest Base Camp via Jiri.
Spring Season
Spring season ranges from March to May and is regarded as the best trekking season and is overcrowded compared to other seasons. The sunny days and warm and dry weather during the spring season make the views and scenery more clear and sharp. During this season, the entire forests of the Everest region are blossomed with rhododendron flowers, offering crystal clear views of panoramic mountains, and an opportunity to encounter endangered animals, birds, vegetation, and many more.
Autumn Season
The Autumn season which ranges from September to November is considered another perfect season for trekking featuring a favorable climate. The days are neither too hot nor too cold, with clear bluish skies and fresh air making the perfect time for trekking. It is a famous season to express the adventure of high-altitude areas enjoying the magnificent views of mountains.
Difficulties
The factors that can make the Everest Base Camp Trek via Jiri are weather conditions, altitude sickness, and the physical stamina of the trekkers. The trek is graded as moderate-level difficulty and is recommended for experienced trekkers or trekkers with good physical endurance. While doing this trek, trekkers walk for numerous days on mixed terrain, crossing high passes, and there will be many steep and rugged paths that make the trail difficult.

However, a positive attitude, determination, and passion are needed to go on the Jiri to Everest Base Camp trek. With good physical and mental strength, strong willpower, proper acclimatization, great preparation, and the capacity to walk for 5 to 6 hours daily, trekkers can successfully complete the trek. To improve physical durability and reduce further challenges, trekkers can join gym classes or participate in physical exercises like running, cycling, and a long day hike for at least 2 months before embarking on the trekking trail.
Acclimatization Day
Trekkers usually acclimatize to adjust to the low oxygen level and high atmospheric pressure at the higher altitude. Proper acclimatization involves slow and paced ascent, a small hike, rest days, hydration, and consumption of nutritional food. For the Everest Base Camp trek via Jiri, 3 days of acclimatization are taken at Junbesi (2,680m), Namche Bazaar (3,440m), and Dingboche (4,400m).
During the acclimatization day, trekkers explore the traditional lifestyle and culture of Sherpa of the villages. Trekkers also hike to the viewpoint to experience the astonishing views of Mt. Everest, Mt. Lhotse, Mt. Makalu, Thamserku, Tawache Himal, Ama Dablam, Khumbu Himal, Kagngtega, Lobuche East, Lobuche West, Island Peak, and many other Himalayan peaks.
Available Facilities
Drinking Water
To stay hydrated and energetic throughout the trek, drinking water plays a vital role. Trekkers are required to drink at least 3 to 4 liters of water per day. Drinking water is available from various sources like water taps, streams, and springs or can be purchased from teahouses or lodges. Make sure to use water purification tablets or carbon filters before drinking the water from taps, or springs.
Note: Carry at least 3 to 4 water bottles for refilling purposes.
Electricity
Electricity along the Everest Base Camp via Jiri is available at all the teahouses and lodges however charging the electronic appliances may require some additional costs. It is recommended to carry extra batteries or power banks with you.
Mobile Networking and Internet
The access to internet and mobile networking is easily available at lower altitudes whereas teahouses and lodges offer internet access with WiFi at higher altitudes. You can also get cellular connectivity through Nepali sims like NTC and NCELL.
Transportation
For the Jiri to Everest Base Camp trek, the mode of transportation takes place in public bus and the flight from Lukle while returning. You will drive to Jiri in a public or private vehicle, trek to Everest Base Camp, and drop down to Lukla to take a flight to Kathmandu. Other than this, there will be a private car for excursions around Kathmandu or airport pickups and drop-offs.
Guide and Porters
Guide and Porters are the best companion who provides enormous support and plays a vital role in the success of Jiri to Everest Base Camp trekking. We Bold Himalaya provides an experienced and licensed guide for your trek. Our trekking guides are friendly, and patient, and possess excellent communication skills. Additionally, they have completed a first aid course and are equipped to handle critical situations effectively. They provide vast knowledge about the route, culture, and extensive knowledge about flora and fauna.
The porters are the main key to the trek who are primarily strong and high altitude experienced. They give a genuine and friendly presence throughout the trek carrying a maximum weight of 15 kg to 20 kg.
Packing List
Travel Clothing
A brimmed hat or suncap
Bandana or Headscarf
Sunglasses or goggles
Headlamp with extra batteries
Lightweight thermal tops
Fleece windproof jacket or pullover
Down Jacket
Insulated Jacket or synthetic down
Waterproof Jacket with hoodie
Sports Bra (for women)
Gloves
Waterproof hiking pants
Hiking shorts and fleece pants
Light thermal trousers
Fleece or woolen pants
Hiking or trekking boots
Synthetic or woolen socks
Trekking Accessories
Sleeping Bag
Trekking Poles
Duffel Bag
A daypack above 30L
A waterproof daypack cover
Thermosets
Waterbottles
First Aid Kits
Antibiotics
Painkillers, Paracetamol, Ibuprofen, and Aspirin
A triangular bandage
Anti-diarrhea pills
Altitude sickness tablets
Water purification tablets or carbon filters
Earplugs
Sunscreen and Lip balm
Toiletries
Medium-sized quick-drying towels
Toothbrush and toothpaste
Deodorants
Multi-purpose soap and shampoo
Face and body moisturizer
Toilet Papers
Miscellaneous Items
Mobile phone and Camera
Binoculars
Portable charger or universal adapter
Power banks
Accommodation while in Kathmandu is offered in 3-star luxury category hotels on a twin/double basis.
While at Everest Base Camp via the Jiri trekking trail, teahouses and hotels offer accommodations facilities to the trekkers. In the Everest region, teahouses are the popular and economical choice for lodging that provide the additional facilities of hot showers and internet. Rooms usually come with twin-shared beds which include light pillows, comfortable and warm blankets, bedsheets, and mattresses. Hotels provide luxury room services with attached bathrooms, hot showers, and charging facilities.
Along the Jiri to Everest Base Camp trail, there are numerous teahouses and lodges that serve comfortable accommodations and varieties of hygienic foods. Food plays a key role in energy and nourishment during the long strenuous trek. At some places like Namche, they even serve international cuisine cooked by trained chefs. While selecting the food, select a typical, tasty, and heavy Nepali Dal, Bhat which keeps you energetic through the 6-7 hours of trek. Besides this, other different varieties of food items are also available for different meal types.
For Breakfast
According to health experts, food at higher elevations boosts energy and reduces the chance of altitude sickness so the trekkers need to choose balanced and hygienic foods. The available food options during the Jiri to Everest Base Camp trek include porridge/oats, bread toast, eggs (boiled, scrambled, or omelet), Chapati or pancakes, potato, tea, and coffee.
For Lunch and Dinner
Lunch and Dinner are the main course of the meal which must be healthy and heavy to keep trekkers energetic throughout the trek. The typical Nepali lunch and Dinner include lentils (Dal), rice (Bhat), vegetables (Tarkari), Chowmein (veg, egg, buff or mixed), Thukpa (buff or mixed), Sherpa Stew, MoMos (fried or steamed), Pasta or macaroni, Spaghetti, Pizza (chicken, mushroom or mixed), and grill cheesed sandwich.
For Everest Base Camp via Jiri trek, Spring (March to May) and autumn (September to November) are considered the best seasons. These seasons have the most stable weather and mild temperatures which make the perfect time for trekking in the Himalayas. The trails are bloomed with colorful rhododendrons, the views are exceptional and the temperature during these seasons ranges from 15 degrees Celsius to 0 degrees Celsius.
The trekking trail commences from Bhandar and goes through high passes like Deurali Pass (2,705m), Lamjura La Pass (3,530m), and Thaksin La Pass (3,071m) and joins at Namche Bazaar and continues to Everest Base Camp.

While passing through the trekking trail of Everest Base Camp via Jiri, trekkers witness the majestic views of mighty panoramas such as Mt. Everest (8,848.86m), Mt. Lhotse (8,516m), Mt, Makalu (8,481m), Mt. Cho Oyu (8,188m), Mt, Nuptse (7,861m) and other mountain peaks like Ama Dablam (6,856m), Thamserku (6,623m), Kusum Kanguru (6,367m) and many other surrounding peaks.
The classical Jiri to Everest Base Camp trek commences from Bhadar, Jiri, and marks the full stop at Lukla Airport of the Everest region.
The duration required to complete Everest Base Camp via Jiri trek depends upon the acclimatization, weather conditions, and physical fitness of the trekkers. According to the customized itinerary, it takes around 20 days to complete Everest Base Camp via the Jiri trek including three acclimatization days at Junbesi, Namche Bazaar, and Dingboche.
The permits required for the Everest Base Camp via Jiri trek are mentioned below:
Khumbu Rural Municipality permit
Sagarmatha National Park entry permit
No special training is required for the Everest Base Camp trek via Jiri however it is recommended to engage in physical exercises like jogging, running, cycling, and a day hike for at least one month before starting of the trek.
$1850 USD
* ALL INCLUSIVE IN PRICE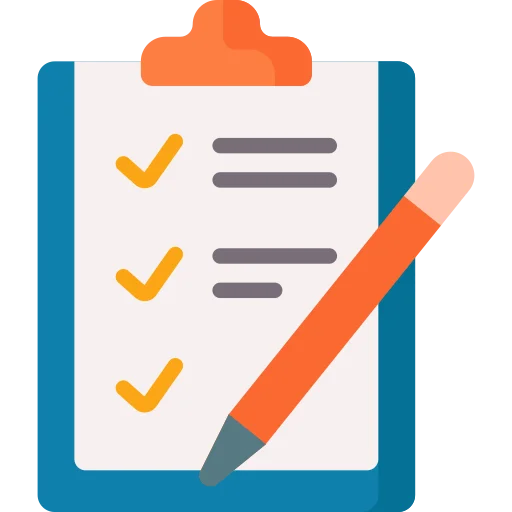 Book This Package
Want More Discount?
Based on Cost, Duration, & Group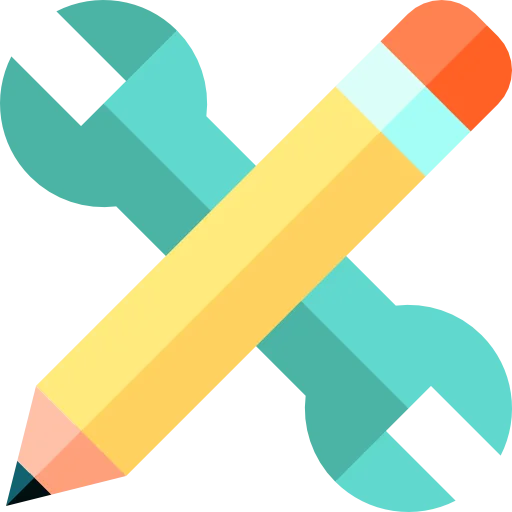 QUICK INQUIRY
15+ years of Industry Experience
Best Price Guaranteed
Fabulous Hospitality
Highly Trained And Experienced Team
Download Brochure
Need Help With This Trip?
Talk With Expert
+9779849615880