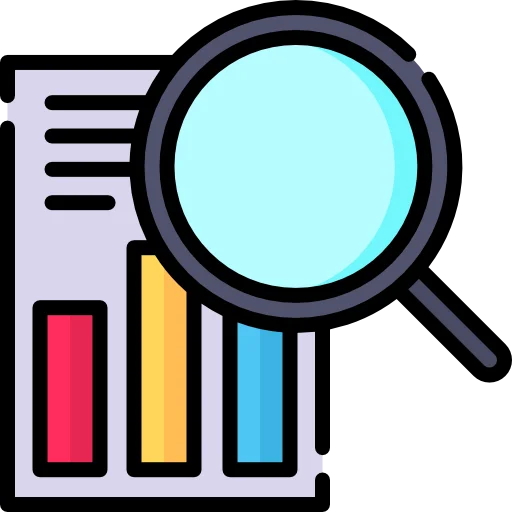 Everest Base Camp Trek via Phaplu Overview
Trekking from Phaplu is an alternative trekking route to reach Everest Base Camp. Phalpu is located at an altitude of 2,413 meters/7,918 feet in the Solukhumbu district of the Everest region. Phaplu is the homeland of the Sherpa people and this trek is popular for its Sherpa village and culture with amazing scenarios. This alternative trekking route to Everest Base Camp is lengthy but considered a safe and attractive trekking trail that follows the footsteps of the famous Edmund Hillary and Tenzing Sherpa.
The journey to Everest Base Camp via the Phaplu route is enriched by hidden gems and well-known monasteries, making it a fascinating experience. Along the trail, trekkers have an opportunity to encounter many small stupas, chortens, prayer wheels, and prayer flags and explore the renowned Choling, Chiwong, Tengboche, and Pangboche monasteries. This trekking itinerary lowers the risk of altitude sickness as trekkers spend multiple days in trekking before reaching Namche Bazaar. During the trekking, trekkers immerse themselves in the local Sherpa culture and witness the lifestyles of the mountain communities before embarking on the upper part of the trail.
The Phaplu to Everest Base Camp trek highlights an amazing sunrise view, magnificent landscapes, breathtaking views of panoramas, diverse flora and fauna, and wonderful scenaries. Everest Base Camp Trek is one of the most adventurous trekking destinations that welcomes thousands of tre
Upon your arrival at Kathmandu, one of the representatives of Bold Himalayan will be waiting at the Airport terminal. After greetings, we will transfer you to your hotel. In the evening there will be a meeting with the guide for detailed information about the trek. Overnight in Kathmandu.
After your breakfast in the Hotel, we will transfer you to Kathmandu airport. you will have a morning flight from Kathmandu to Phaplu. After about 30 minutes of adventurous scenic flight, we arrived at Phaplu. You will have dramatic views of terraced hills and the giant Himalayan.

On reaching Phaplu we will meet the porter and after lunch, we head toward Nunthala. From Phaplu we gently ascend toward Takshindo Gompa. Later, we descend from Takshindo with the best views of Kangtega, Thamserku, Mera Peaks, and Kusum Kanguru. Likewise, we pass through Sherpa village and the green forest to Nunthala (Manidingama). Overnight at Nunthala Lodge.
From Nunthala, we descend to the Dudh Koshi River. The trail passes through agricultural pasture and climbs a small Sherpa and Rai village. Then we have a gentle ascent to Khari Khola after the Dudh Koshi river through Jung. Juving is a pretty big Rai village and farming land. After Khari Khola, our trail first follows a flat path and then passes steeply up to Bupsa. Overnight at Bupsa.
Our trek starts with a steep ascend for about two hours towards Khari La Pass (2,880m). Then we will pass through rhododendron and oak forests with a small Sherpa settlement. We could see the amazing views of Number (6,960), Cho-Oyu (8,201m), Gyangchung Kang (7,922m), and Thamserku (6,629m) from this outstanding viewpoint.

After enjoying the amazing views, pass through the Bamboo forest to Puiyan. Then have a gentle descent toward Chaubar with the view of Khumbu Valley as well as beautiful mountains. Burke is a small Sherpa village at the bottom of Lukla. Overnight at Lodge.
Our trek from Surkhe to Phakding starts with a gentle ascent to Chipping. It is a junction to Jiri and Lukla passing through Mushe. We will pass through the Dudh Koshi River and meet the main trail of the Everest region. Finally, to the main entrance of the Everest Region, a small village Phakding. Stay overnight at Phakding
From Phakding, we follow the trail that passes through a pine forest. Then we trek through the valley of Dudh Koshi River. We reach Monjo, the border of Sagarmatha National Park. Here we will submit your entrance card and National Park card. After completing formalities enter the Sagarmatha National Park

Enjoying magnificent views of Ama Dablam and other peaks, we will walk along a scenic trail filled with mani stones, Buddhist shrines, and colorful flags. Crossing the Dudh Koshi River many times, Namche will appear surrounded on three sides by mountain ranges. The peaks of Thamserku and Kwangde are visible to the East and to the West, the sacred mountain Khumbila is within sight as we approach the town Namche Bazaar.
It is an acclimatization day for you. To get used to the high altitude and thinning oxygen in the air, we will spend another day in Namche Bazaar. And as an acclimatization hike, we will visit the neighboring Sherpa villages, from Namche. You can follow the trail that descends half an hour to the Khumjung village. In Khumjung village, you can visit Khumjung Hillary School and Khumjung Gompa

Then, we can trek to Hotel Everest View which lies above Namche. From here, you have splendid views of Tawache, Ama Dablam, Mt. Everest, Khumbu Himal, and many other peaks. And on the way back to Namche we will trek to the Syanboche airstrip. It is the world's highest airport at 3,780m/12,401ft. Overnight at Namche Bazaar.
Leaving Namche, we climb to the top of a ridge and level mountain path that offers an amazing panorama of Thamserku, Kusum Kangrib, and Kangtega. Following the cliff that drops down to the Dudh Koshi, we make our way around a branch ridge. From the ridge, you can see the sudden appearance of Ama Dablam, Everest, Lhotse Tawache, and Nuptse. Then we descend to the river and arrive at Phunki Thanga

From here we will have a long climb through the forested zone, the mountainside diagonally. Then we come to the stone gate built by lamas. It is the entry into Tengboche. We can explore the main monastery of the Khumbu, Thyangboche Monastery. Stay overnight at the lodge.
After breakfast trek toward Dingboche. Our trek begins with a descent through a beautiful forest along with the Imja Khola valley to Debuche. After Debuche, we trek through the delightful trail, and we cross the iron bridge. Crossing the bridge, you get a great view of Ama Dablam (6,814m) on the right side. Then the trail gradually makes its way to Pangboche village. There is one of the oldest monasteries of the Khumbu region in Pangboche. So, we can visit the Pangboche monastery on the way

From Pangboche, our trek passes through the Imja Valley and Lobuche to the summer pastures on to Dingboche. Reaching Dingboche you find the tree line disappears and the landscapes turn barren and stony. Overnight stay at Dingboche.
We will have another acclimatization day at Dingboche, as you are at an altitude of above 4000 meters. To get our body into a comfortable zone with the thinning air we will take an acclimatization hike to the surrounding hills. This village is beautiful with an array of fields enclosed by stone walls to protect barley, buckwheat, and potatoes from the cold wind.

We will hike to the Chhukung for acclimation. Hiking up to Chhukung (4,750m/15,583ft) is an easy day hike that offers breathtaking views of Mt. Makalu (8,463m/27,765ft), Island Peak (6,160m/20,209ft), Tawache and many other Himalayan peaks.
From Dingboche, we head toward Lobuche after breakfast. The trail climbs above the village with the panoramic view of the Khumbu Mountains including Mt. Makalu to Dughla. Dughla is at the end of the terminal moraine of the Khumbu Glacier. We then come across stone memorials of mountaineers and trekkers who have perished in these mountains, at the top of Dughla Pass. Then the steep climb takes us to Lobuche, where you have the spectacular view of Mt. Tawache and Mt. Nuptse
Today we will trek up to the last human settlement during EBC. And finally to the most awaited destination of our EBC trek from Phaplu. From Lobuche alongside the right of the Khumbu Glacier will take to Gorakshep at an altitude of 5,182m/16,994ft. There will be a rough trail before Gorakshep, so you have to walk over a large rock, up and down. The birdlife at such an altitude will surprise you.

After reaching Gorakshep, we have some rest and move toward Everest Base Camp. A wide trail through a rocky path and Khumbu glacier on the surface reaches Everest Base Camp. Everest Base Camp at an altitude of 5,364m, at the foot of almighty Mount Everest. You will have the heavenly sight of Khumbu Icefall from here. Besides that, you have a stunning view of the Khunbutse and Lingtren mountains. After a great moment in EBC, we will trek back to Gorakshep. Overnight camp at Gorakshep.
We will have an early morning hike from Gorakshep to Kala Patthar so that you will able to catch the sunrise and shimmering Mount Everest in the morning sun. Kala Patthar is considered the best viewpoint in the entire Khumbu region because from Kalapathar we have an explicit view of Everest. Moreover, you will have 360-degree views of Himalayan giants like Khumbutse, Changtse, Lhotse, and Nuptse from the top of the hill.

After some time, we will hike down to Gorakshep and head toward Pheriche. On reaching Pheriche we will have a little lower and warmer night. There are Rescue Association Aid Post and foreign volunteer doctors. They provide medical treatment to trekkers and locals. Overnight at Pheriche.
From Pheriche, we will have an easier trail descending to the village of Tengboche. The trail first drops down continuously to Orso. Then they continue the flat trail following the west bank of the Imja river to Somare. Passing through the rhododendron forest, the trail again drops down to Pangboche along Imja Khola and climbs up to Debuche. And the walking through the dense and tall rhododendron forest and suspension bridges to Tengboche

Tengboche the village has the largest sacred monastery of this region. This monastery performs the longest Mani Rimdu festival in October-November. Overnight at Tengboche.
After breakfast, we descend to Phunki Thenga following the downhill and uphill trail for a short distance. Then the trail again ascends to Sanasa the same route before. From here the trail drops to Khyangjuma village presenting a relaxing sight of charming landscape and massifs while climbing the ridge to Namche. We arrive back in Namche in the afternoon, we can enjoy our remaining day in Namche. Overnight at Namche Bazaar.
Today, as you trek back to Lukla it will be your last day of the hike. First, you will descend crossing several suspension bridges. Then we have further trekking to Dudh Koshi River to Phakding. From Phakding, we gradually walk to Cheplung and ascend to Lukla. You can see prayer flags, Chortens, Mani walls & miniature Gompas lined throughout the village. Overnight at Lukla
After breakfast at Lukla, we will say a final goodbye to our porters and the Everest region. Then we have another thrilling flight back to Kathmandu. We will take one last close look at the mountains. On reaching Kathmandu, we will transfer you to your hotel. Overnight in Kathmandu hotel.
Today is the departing day. A representative from Bold Himalayas drops you at the airport 3 hours before your departing time. You can join us for another thrilling adventure or trip with Bold Himalaya. We can right away arrange your awesome trip.
We Are Here To Make You Satisfied. Not Satisfied With The Trip? Don't Worry You can Customize your own trip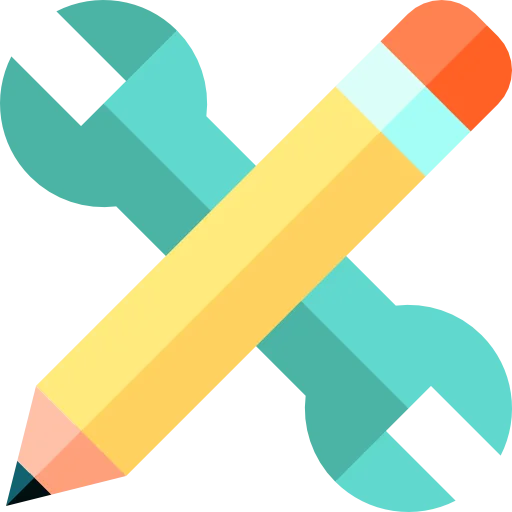 Customize Your Trip
Why Everest Base Camp via Phaplu trek?
Alternative trekking trail to Everest Base Camp and best option for people who want to spend more days on trekking.
No worries about flight cancellation
Explore unique flora and fauna inside Sagarmatha National Park
Day hike to Syangboche, Thame, Everest View Hotel, Nagarjuna Hill, and Kalapatthar on the acclimatization day
Explore the unique culture and traditions of the Sherpa people of Phaplu village
Spend more time at lower altitudes and have plenty of time to acclimatize your body
A wide variety of landscapes from the lush lowlands to the height of Everest Base Camp at 5,364 meters
Low risk of high altitude sickness and opportunity to explore lowland of Khumbu region
Best Time for Everest Base Camp Trek
For the Phaplu to Everest Base Camp trek, the Spring (March to May) and the autumn (September to November) are considered the two best seasons.
Autumn (September to November) is considered the peak season for trekking in the Himalayan region of Nepal. The autumn season provides stable weather with clear views of magnificent mountains, a pleasant temperature, and an excellent atmosphere making it the perfect time to enjoy the journey with joy and beauty. It is a post-monsoon and pre-winter season so there is a very low chance of rainfall and snowfall. It is the most famous season to express the adventure of reaching high-altitude areas of Himalayan Nepal.
Spring (March to May) is considered the second-best season for trekking in Himalayan Nepal. The clear weather conditions, mild temperature, and good visibility create a great option for the high-altitude trek. Since spring is a flower-blooming season, trekkers are rewarded with beautiful flowers like Jasmine, pine, and rhododendrons with wild flora trekking in the spring season.
Phaplu to Everest Base Camp Difficulties
Phaplu to Everest Base Camp trek is a different way to reach Everest Base Camp without taking a scenic flight to Lukla. Weather conditions, physical fitness, duration, altitude, and altitude sickness may be the difficulties trekkers experience during the Phaplu to Everest Base Camp trek. The trek is a physically demanding high-altitude trek that reaches an elevation of 5,550 meters at Kala Patthar and trekkers have to trek for roughly 7 hours per day.
For Phaplu to Everest Base Camp trekking, trekkers are required to build physical and mental strength for at least 2 months before embarking on the trail. Trekkers are advised to do cardiovascular exercises like running, swimming, cycling, and a day hike. Trekking with an experienced guide and proper acclimatization helps trekkers to climb successfully. The trekking trail is graded as moderate level difficulty which means experienced or nonexperienced trekkers with good physical and great preparation (proper acclimatization, training, trekking with an experienced guide, and packing extra gear for unpredictable weather) can complete the trek.
Altitude Changes
The Everest Base Camp trek offers a breathtaking journey through varying altitudes in the Himalayas. Starting from Phaplu at 2,413 meters, trekkers gradually ascend through the delightful villages such as Nunthala (1,988m), Buspa (2,350m), Surkhe (2,400m), Phakding (2,610m), and Namche Bazaar (3,440m), where trekkers take day acclimatization to adapt to the increasing altitude and the cultural tour around Namche Bazaar.
The trekking trail continues to higher elevations crossing Tengboche (3,860m) and Dingboche (4,410m), where trekkers take another acclimatization break and experience the raw beauty of the alpine landscapes. The trail then reaches Lobuche (4,940m) and Gorakshep (5,160m), the last village before Everest Base Camp. The final destination Everest Base Camp lies at an elevation of 5,364 meters, and a short hike to Kala Patthar at an elevation of 5,550 meters from where the trekkers experience panoramic views of Everest and neighboring mighty peaks. Proper acclimatization and gradual ascent ensure a safe and enjoyable trek in the Himalayas, creating unforgettable memories.
Travel Insurance
For safety measures, travel insurance is mandatory before joining the adventurous trekking trip in the Himalayas of Nepal. Make sure that your travel insurance covers all the activities in the Himalayas up to an elevation of 5,560 meters. Travel insurance must cover issues like illness, injury, accidents, medical emergencies, trip cancellation, loss of baggage, and helicopter rescue facilities.

Acclimatization Day
Trekkers acclimatize to adjust to the low oxygen level to avoid the risk of altitude sickness. The acclimatization involves gradual ascent, rest days, proper hydration, and consumption of highly nutritious food to adapt to the environment of higher altitude. For the Everest Base Camp trek via Phaplu trek, an acclimatization break is taken at Namche Bazaar (3,440m) and Dingboche (4,410m).
During the rest days at Namche Bazaar, trekkers visit neighboring Sherpa villages, Khumjung Hillary School, and Khumjung Gompa. A day hike to Everest View Hotel to have splendid views of Mt. Everest, Tawache Himal, Ama Dablam, Khumbu Himal, and many other peaks. While at Dingboche, trekkers hike up to Chhukung (4,750m) which offers astonishing views of Mt. Makalu, Island Peak, Tawache, and many other Himalayan peaks.
Other Facilities
Drinking Water
Drinking water is the most essential need while trekking on the higher altitudes. To stay hydrated and energetic, trekkers are required to drink around 3 to 4 liters of water. During the Phaplu to Everest Base Camp trekking trail, drinking water is available at different sources like streams, water taps, or springs however it is recommended to use a water purifier before drinking. You can also purchase mineral water or boiled water from the teahouses or lodges.
Note: Trekkers are requested to carry 3 or 4 water bottles for refilling purposes.
Electricity
While at the lower altitude, there is good access to electricity but with gaining altitude the facility to electricity gets limited. At higher altitudes, teahouses and lodges offer the electrical facility but charging the electronic may require some additional costs.
Internet
Along the Phaplu to Everest Base Camp trekking trail, there is good access to internet facilities. Normally, the internet services at the teahouses or lodges are provided through the means of Everest Link WiFi or cellular connectivity like NTC and NCELL.
Packing List
Clothing
Sunhat, scarf, and bandana
Sunscreen or sunglasses
Waterproof or snowproof gloves
Down Jackets
Sport or hiking t-shirts
Poncho and waterproof or windproof jackets
Trekking or hiking pants
Waterproof or snowproof boots
Trekking or hiking boots
Woolen or cotton socks
Gears and Accessories
Headlamp with extra batteries
Sleeping Bags
Trekking poles
Duffel Bag
A day backpack above 30 L
Water bottles
Toiletries
Toothbrush and toothpaste
Deodorants
Toilet paper
Laundry soap and shampoo
Miscellaneous Items
Cellphones
Cameras
Money wallet with money
First aid kit
Along the trekking trail of Everest Base Camp via Phaplu, friendly teahouses, and luxurious hotels are available that provide accommodation facilities for the trekkers.
Teahouse Accommodation
Tea house accommodation is the classic form of accommodation along the Everest Base Camp trekking trail. Most of the teahouses are built and managed by the local villagers to provide basic facilities for trekkers to take rest. Even though the quality of teahouses varies enormously, rooms are available on a twin-sharing basis. Each room comes with two beds including mattresses, pillows, bed sheets, and warm blankets. Some teahouses may have the facilities of attached bathrooms and toilets.
Lodge Accommodation
Lodge accommodation will provide you with basic facilities like normal beds, congested room size, and shared bathrooms however trekkers have the nice and cozy room with clean blankets, light pillow, and comfortable bedsheets. If you need an upgrade room or single room, you need to consult with guide and they will arrange it for you.

The food menu served during the Everest Base Camp trek via Phaplu is almost similar in all teahouses. The teahouses serve freshly cooked, hygienic, and nutritious food to the trekkers. Although there are limited food options available, trekkers enjoy the three types of meals: Breakfast, lunch, and dinner with delightful and delicious meals. The food menu offers:
For Breakfast
Porridge or pancakes (with a variety of toppings like honey, fruit, and chocolate), eggs (scrambled, boiled, or fried), Tibetan bread, Chapati, Toast with jam or honey, and French toast.
For Lunch and Dinner
Dal (lentils), Bhat (rice), vegetable curry, chicken curry, thukpa (noodles soup), MoMos (dumplings), Sherpa stew, a variety of soups, Macaroni, Spaghetti, Potato, Pizza, Yak steak, Sandwiches, burger with chips, and Spring rolls.
Yes, you can get to the base camp of Mt. Everest without flying to Lukla. The Everest Base Camp via Phaplu is the best way to acclimatize yourself and follow a picturesque trail to the lap of Mt. Everest commencing from the Phaplu village - an alternative route to Everest Base Camp.
The difficulty level of the Everest Base Camp trek via Phaplu is graded as a moderate level of difficulty. The upper part of the trail is a bit challenging because of the steep terrain and high altitude. Despite the challenges, trekkers with good physical fitness can complete the trek with our experienced staff on the field team.
Yes, a beginner trekker with good physical and mental strength can complete the Everest Base Camp trek. Moreover, following our Phaplu to Everest Base Camp itinerary, trekkers get enough time to acclimatize and adjust to the higher altitude which reduces the risk of altitude sickness. With great preparation, proper acclimatization, and our experienced field staff beginners can complete the Everest Base Camp trek.
The best time to trek to Everest Base Camp is Spring (March to May) and Autumn (September to November) seasons when the weather is stable, days are clear, views of mountains are at their peak, and the temperature is pleasant.
The days required to complete the Everest Base Camp trek depend upon the weather conditions, acclimatization, altitude-related issues, and the physical fitness of the trekkers. As per the planned itinerary, the Everest Base Camp trek requires around 18 days to complete including two acclimatization days at Namche Bazaar and Dingboche starting from the Phaplu village.
Along the trekking trail of Everest Base Camp, trekkers experience the numerous mighty Himalayas such as Mt. Everest (8,848.86m), Mt. Lhotse (8,516m), Mt. Makalu (8,481m) Mt. Cho Oyu (8,188m), Ama Dablam (6,814m), Pumori (7,165m), Nuptse (7,861m), Thamserku (6,618m), Kangtega (6,783m), and many other neighboring peaks.
During the Everest Base Camp trek, trekkers encounter the highest altitude at Kalapatthar - a viewpoint with an altitude of 5,550 meters/18,208 feet.
Trekkers will require two types of permits for trekking to Everest Base Camp via Phaplu which are the Khumbu Rural municipality permit and the Sagarmatha National Park entry permit.
Phaplu to Everest Base Camp trek is worth it as the trekkers are greeted with mystifying views of the world's tallest mountains like Mt. Everest, Lhotse, Makalu, Cho Oyu, and other outstanding mountains like Ama Dablam, Kongde, Thame Peak, Thamserku, and Khagtega. Trekkers also get an opportunity to experience the massive glaciers in the Himalayas called Ngozomba Glacier, Gokyo Ri Peak, and other remarkable lakes.
Phaplu to Everest Base Camp trek demands a good level of physical fitness and mental endurance of the trekkers. Previous trekking experience is advantageous however trekkers with good physical stamina and the capacity to walk for 7 to 8 hours per day can complete the Phaplu to Everest Base Camp trek with extra acclimatization days and great preparation. You can also be involved in physical exercises like running, cycling, swimming, and a day hike for at least 2 months before embarking on the Everest Base Camp trekking trail.
$1690 USD
* ALL INCLUSIVE IN PRICE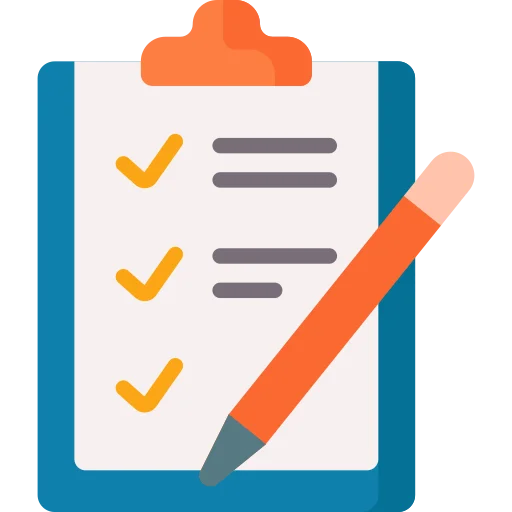 Book This Package
Want More Discount?
Based on Cost, Duration, & Group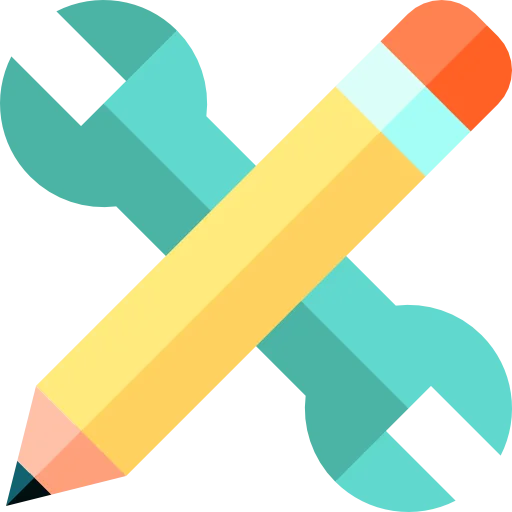 QUICK INQUIRY
15+ years of Industry Experience
Best Price Guaranteed
Fabulous Hospitality
Highly Trained And Experienced Team
Download Brochure
Need Help With This Trip?
Talk With Expert
+9779849615880