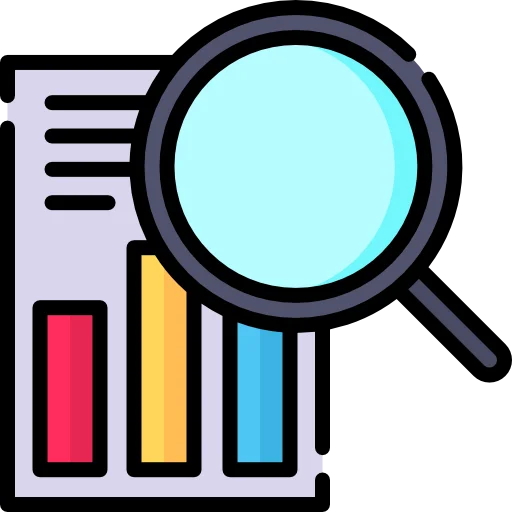 Everest Base Camp with Gokyo Lake Helicopter Tour Overview
Explore the Himalayan Beauty with Our Everest Base Camp with Gokyo Lake Helicopter Tour Package

Are you looking for a special and memorable way to experience the High Himalayan Mountains' beauty within a short time and with less physical effort? Grab our Everest Base Camp with Gokyo Lake Helicopter Tour Package without a second thought.
The thrill of flying above the magnificent peaks of the Everest region and the chance to discover the natural marvels of Gokyo Lake are all included in this tour, giving you the best of both worlds.
This tour has been specially created for outdoor enthusiasts and nature lovers who wish to see the best of the Himalayas in a secure and relaxing environment.
Travelers who are unable to go trekking but still want to experience the exhilaration of standing on the lap of Mount Everest might take advantage of the Helicopter Tour. The Everest Base Camp Helicopter Day Tour also has the wonderful feature of being accessible to people of any age.
Highlights of this Everest Base Camp with Gokyo Lake Helicopter Tour


A brief Itinerary of our Tour from 5:30 to 7:00 AM:
In order to catch your planned helicopter flight to Everest Base Camp, you will be picked up from your hotel and dropped off at Tribhuwan international airport by our company representatives.
We start getting ready for the Heli trip as soon as we get to the airport. After confirming that all the paperwork is in order, we move in the direction of the departure location.
7:00 to 7:45 am: Scenic helicopter flight from Tribhuwan airport to Lukla.
7:45 to 8:10 am: Fuel diffusion at Lukla.
8:10 to 8:30 am: Helicopter flight from Lukla to Kalapattar(EBC)
8:30 to 9:00 am: you will explore the Kalapattar area.
9:00 to 9:10 am: Fly to Gokyo lake from Kalapattar.
9:10 to 9:45 am: Take a leisure walk around the lake.
9:45 to 10:00 am: Fly to Everest View hotel
10:00 to 11:30 am: Get yourself breakfast and rest while enjoying the scenes.
11:30 am to 1:00 pm: you will return from Everest view hotel to Kathmandu through Lukla.
We Are Here To Make You Satisfied. Not Satisfied With The Trip? Don't Worry You can Customize your own trip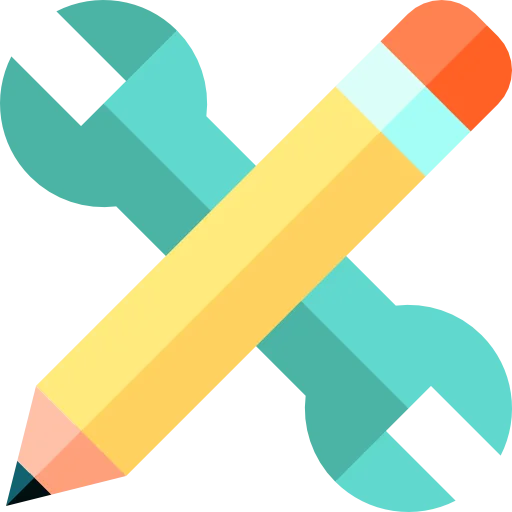 Customize Your Trip
Included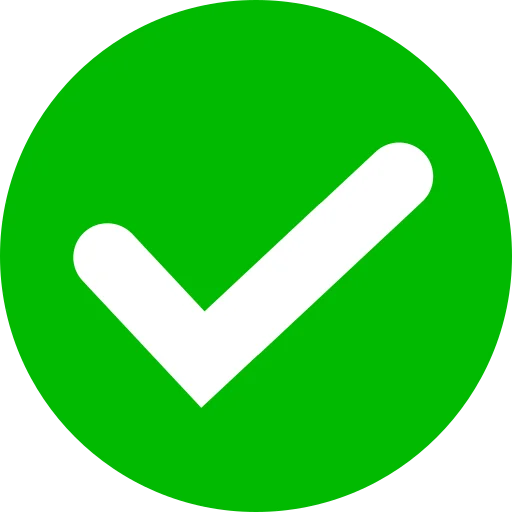 Included servicesHelicopter travel from Kathmandu to Lukla, Everest Base Camp, Gokyo Lake, Lukla, and back to Kathmandu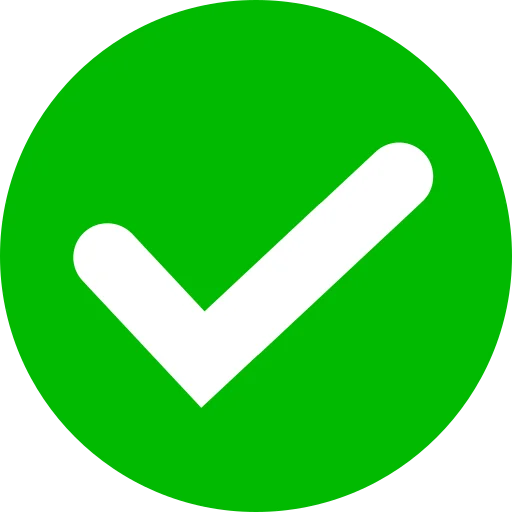 The cost of the pilot's wages, insurance, food, fuel, and any other helicopter-related expenses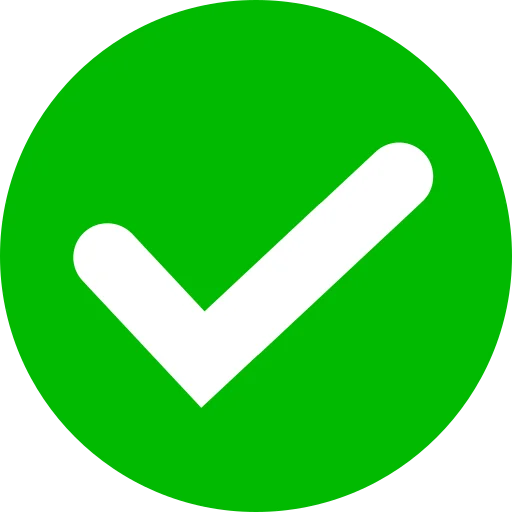 Picking you up from Hotel and dropping you off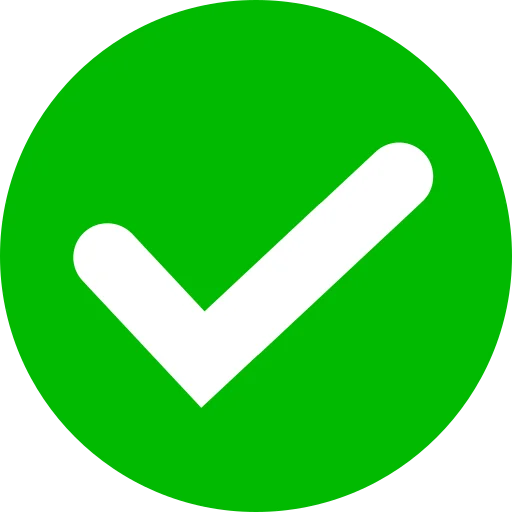 All governmental fees and taxes
Excluded
The Everest Base Camp Helicopter Tour is a full-day excursion that takes you from Kathmandu to the 5,545-meter-high Kalapathther, Everest Base Camp, and Gokyo Lake. You'll be high in the air, taking in fantastical panoramic vistas of lush hills and the Himalayan mountains.

The helicopter will touch down at the well-known lookout point Kala Patthar (5545m) on its first stop. The surrounding area will be embellished by the mighty presence of mountains like Everest, Pumori, Lhotse, Nuptse, Makalu, Kanchenjunga, Ama Dablam, Island Peak, Cho Oyu, Thamserku, and Cholatse, along with the views of monasteries, prayer flags, and tiny Sherpa communities.
The first course of the tour is a 45-minute flight from Kathmandu to Lukla, where you will join a breathtaking helicopter flight over the Himalayas. As you ascend, you start out flying over the lower altitudes' verdant, lush forests before seeing the range's breathtaking peaks. You will be astounded by the magnificent scene that is created by the glaciers, snow-capped peaks, and shimmering rivers that meander through the valleys below.
The renowned Everest Base Camp will be your next stop after landing, where you may explore the surroundings and discover more about the legendary mountain's past. Lukla to base camp will be reached after a 20-minute flight.
As you approach the Base Camp, the view of Mount Everest dominates the landscape. The towering presence of the world's highest peak is truly awe-inspiring and commands attention against the clear blue sky.
The helicopter tour provides an up-close look at the mountain, giving you a unique perspective on its size and grandeur. You'll be able to see the different layers of the mountain, from the icy white gigantic peaks to the steep valleys and glaciers below.
After that, you will take a helicopter ride from Base camp to Gokyo Lake. This will take roughly ten minutes over the Cho La Pass. It offers an opportunity to witness the raw beauty of the High Himalayas and its nature in its purest form. Gokyo Lake is situated at an elevation of 4,700 meters from sea level. The turquoise-blue waters of the lake, surrounded by towering peaks, create a breathtaking panorama that will leave you in awe.
The nearby Ngozumpa Glacier, the largest in Nepal, is an equally magnificent sight. The ice formations, crevasses, and deep blue pools within the glacier are stunning sights to behold and will leave you in awe of the power of nature. Once you finish exploring Gokyo Lake, you will stop by The Everest View Hotel which is a luxurious mountain resort located in front of Mount Everest in Nepal.
It is the highest hotel in the world, situated at an altitude of 3,880 meters, and offers stunning views of the surrounding peaks. The hotel features deluxe rooms and suites, each with a private balcony and modern amenities.
Visitors can explore the beauty and majesty of the Himalayas while staying in the comfort of this luxurious resort. Along the way to Base Camp and Gokyo Lake, you will also learn about the isolated settlements that reside in this harsh environment.
When you take a helicopter trip, you may view small villages tucked away in valleys surrounded by terraced farms, giving you a unique perspective of these communities. The Everest Base Camp and Gokyo Lake helicopter tour, in summary, is a unique excursion that blends natural beauty and excitement.
The excursion provides a chance to see the majesty of the area and appreciate the wonders of nature, from the majestic Himalayan range views to the isolated villages and breathtaking lakes. This helicopter tour is certain to provide you with memories that will last a lifetime, whether you're an experienced traveler or just looking for adventure.


Cost for Everest Base Camp with Gokyo Lake Helicopter Tour
Depending on how you want the trip to go, there are several prices for this helicopter tour. If you want to take a tour with a group of 5 people, it will cost you US$ 1100, and if you want to reserve a private helicopter tour (popular activity for families in Nepal) with companions (up to 5 people), it will cost you close to US$5300. The first option which is sharing a helicopter is less expensive, but it must have person 4 other passengers to join your group.
Whereas booking a private helicopter is costly but it will allow you to customize your trip. You can adjust the flight time, stopping places, etc.
Gokyo Lakes
In the Nepalese Solu-Khumbu region, there is a chain of six freshwater lakes called Gokyo Lake. At 4,700 meters above sea level, it is renowned for its blue waters and breathtaking vistas of the Himalayan peaks, including Mount Everest, Cho Oyu, and Shishapangma. Because of the amazing views and gorgeous surroundings, it is renowned worldwide. There are glaciers all around the lake, notably the Ngozumpa Glacier, the biggest glacier in the Nepal Himalayas.
Everest Base Camp
In Nepal's Solu-Khumbu region, Kalapatthar and Everest Base Camp (EBC) are two mountain enthusiasts' hotspots. Climbers begin their ascent of Mount Everest, the tallest mountain in the world, at Everest Base Camp. It is situated in Nepal at a height of 5,364 meters above sea level on the mountain's southern flank. The base camp serves as a staging facility for gear, supplies, and support personnel as well as a temporary residence for climbers. On the other hand, Kalapatthar, a tiny hill at 5,554 meters above sea level, provides panoramic views of Mount Everest and the nearby summits. Trekkers seeking a close-up view of Mount Everest frequently travel to this viewpoint because it is one of the greatest in the area.
Other Major attraction of Everest Base Camp with Gokyo Lake Helicopter Tour


Khumbu Glacier:
A sizable glacier at the Everest Base Camp offers breathtaking views of the icefall and the neighboring peaks.
Local Villages:
The local villages in the vicinity of the Gokyo Lakes provide a window into the customs and cultures of the inhabitants of this far-flung area.
High Himalayan Beauty:
The helicopter tour offers a singular viewpoint of the Himalayas' breathtaking scenery, which includes soaring peaks, glaciers, and untainted forests.
Sagarmatha National Park:
Listed as a UNESCO World Heritage Site, Sagarmatha National Area is home to a wide variety of fauna and vegetation, including uncommon kinds of plants and animals that are unique to this park. Within a short period, you will see a sizable portion of this national park from the air. Only a tour by helicopter makes this feasible.
Best Time and Weather details for Everest Base Camp with Gokyo Lake Helicopter Tour
The Everest Base Camp and Gokyo Lake Helicopter Tour are most recommended between September to May. These months have ideal flying conditions because the weather is typically clear, fewer clouds, and is dry.
Due to the bright skies and sunny weather, the autumn season (September to November) is especially well-liked by travelers and is the best time to enjoy the tour. The weather is usually clear throughout spring (March to May), and the warm temperatures are more conducive to outdoor activities.
It is crucial to remember that the weather in the Himalayas may be unpredictable, and bad weather conditions like low clouds, lots of rain, and strong winds may affect flights. Flights may be postponed or canceled in such circumstances. Due to the possibility of weather-related delays, it is suggested to reserve the tour far in advance and to have a flexible schedule.
Preparation for Everest Gokyo Heli Trip
When preparing for a helicopter tour to Everest Base Camp and Gokyo Lake, it is essential to pack the right gear to ensure a comfortable and safe trip. Start with warm clothing, including a down jacket, thermal layers, fleece, waterproof and windproof jacket, hat, gloves, and sturdy boots to protect against the harsh mountain weather.
Personal items like sunscreen, sunglasses, lip balm, a personal first-aid kit, toiletries, and hand sanitizer are also essential to bring. Ensure proper hydration by bringing a water bottle. A camera is a must-bring item to capture breathtaking views. A small daypack to carry essentials is also recommended.
Additionally, bring some cash and a debit/credit card for any unexpected expenses. Remember to pack light, as the helicopter will have weight restrictions.
Reasons why you should do Everest Base Camp with Gokyo Lake Helicopter Tour
Suitable for all ages:

Everest Base Camp Gokyo Lake Helicopter Tour is suitable for all ages even those who have been keen to experience the world's highest peak and their surroundings but cannot trek at high altitudes.
Amazing Family or Group Tours:

Taking a Helicopter tour to mount Everest Base Camps with Gokyo Lake with your family or friends and observing the splendors of the High Himalayas from a bird's eye view will be a lifetime memory for you
Save time:

The Everest Base Camp with Gokyo Lake helicopter trip package will take much less time than a trek and allows you to concentrate on taking in the Himalayas' breathtaking scenery.
Beautiful Vistas:

The helicopter trip offers up-close, breathtaking views of many peaks, including the highest mountain in the world, Mount Everest. You will get the chance to experience the Himalayas' breathtaking beauty from a different angle.
Comfort and Safety:

We promise you a safe and comfortable ride. The aircraft is in excellent condition, and the pilots are skilled and educated.
Get Knowledge:

This package provides huge knowledgeable facts about the entire Khumbu region
An unforgettable experience:
A once-in-a-lifetime chance for nature lovers and adventure seekers, the helicopter trip package to Everest Base Camp is unforgettable. You will never forget the amazing sights you will see and the unforgettable experiences you will have on this journey.
Convenient and Effective:

This is a practical and effective method of getting to both locations. It removes the need to invest time and energy in a strenuous trek, allowing you to completely appreciate the Himalayas' natural splendor.
Access to Remote Areas:

The helicopter trip offers access to remote locations that would be challenging to get without it, such as Gokyo Lake and the Mount Everest base camp. This enables you to take in the beauty of these far-off locations without having to make a long, arduous walk.
Combined Experience:

you will be able to explore two of the most famous tourist destination in a single trip. On this tour, You will be able to witness all the iconic locations around the Everest region up close and take in the surrounding scenery.
Value for price:

overall this trip is a unique experience that is worth the cost. It provides comfort with a practical form of transportation and saves time by removing the necessity for a long walk. You can take in breathtaking Himalayan views and pause at high-altitude lodges for meals and recuperation. An exciting journey awaits you with a guided trip that gives you the chance to see glaciers and mountain passes.
If the weather holds out, it often lasts 5 to 6 hours.
Yes, it is appropriate for people of all ages, including younger people and senior individuals. However, if you have any current medical conditions, you should consult a doctor.
Typically, the package includes transportation from Hotel to the airport and a Helicopter flight from Kathmandu to Lukla to Everest Base Camp and Gokyo Lake and back to Kathmandu via Lukla, a flight there, a helicopter trip, guided by pilot tours, lodge stays, and a flight back.
When the weather is clear and visibility is good, between September to May, the tour is at its best.

Our operators take safety precautions including routine maintenance inspections and weather monitoring, thus the answer is yes, it is completely safe. Because they are familiar with the route, the pilots can easily handle unforeseen issues.
$1100 USD
* ALL INCLUSIVE IN PRICE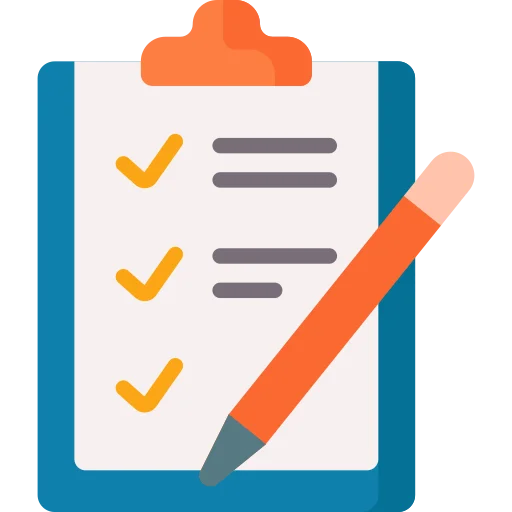 Book This Package
Want More Discount?
Based on Cost, Duration, & Group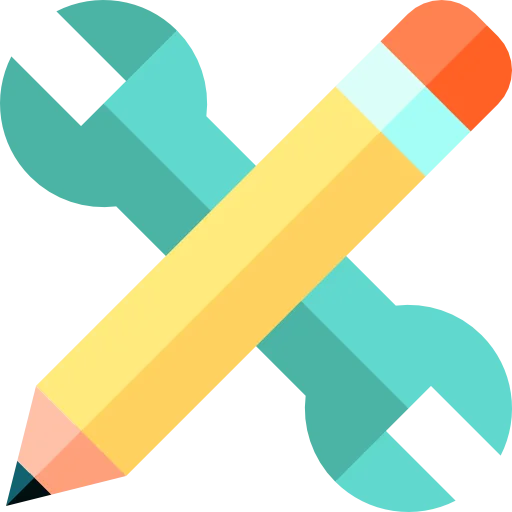 QUICK INQUIRY
15+ years of Industry Experience
Best Price Guaranteed
Fabulous Hospitality
Highly Trained And Experienced Team
Download Brochure
Need Help With This Trip?
Talk With Expert
+9779849615880