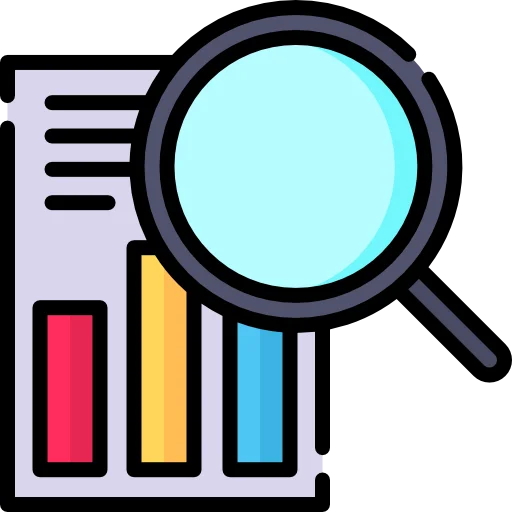 Everest Three Pass Trek Trek Overview
Everest Base Camp with three pass trek combines three major valleys of the Everest region Nangpa Khumbu Valley and Gokyo valley. Everest Base Camp with three pass trek (Everest Three Pass Trek) consists of crossing three high passes: Renjo la pass (5,345m/17532ft), Cho La Pass (5,420m/17,781ft), Knogma La Pass (5,535m/18,158ft). Everest Base camp trek with three high passes is one of the strenuous treks in the Himalayas with a lifetime adventure trekking experience. This trek is the ultimate option to experience the snowy ups and downs, and icy glaciers in the high Himalayas.
Everest three high pass trek offers incomparable mountain scenery. Moreover, you get an opportunity to explore the Khumbu region & the Everest Himalayan range which is itself a great achievement for high mountains lovers. Other than three high passes there are more highlights in this trek, Kala Patthar, Everest Base Camp Gokyo Ri, and lakes are major amazing places. Everest Three Pass Trek is above 5,000m and completes all of the Everest region including the Everest Base Camp and Gokyo valley.
Everest Base Camp Trek and Three Pass Trek
Upon your arrival at Kathmandu, one of the representatives of Bold Himalayan will be waiting at the Airport terminal. After greetings, we will transfer you to your hotel. In the evening there will be a meeting with the guide in the office for detailed information about the trek. Overnight in Kathmandu
After early morning breakfast, we head toward the airport. We have an early morning flight to Lukla from Kathmandu. After about 30 mins thrilling flight we arrive at Tenzing Hillary Airport, Lukla. This airport is one of the most adventurous airstrips in the world with a single runway over a cliff. On reaching Lukla, we have lunch and meet porters
Now, we begin our short trek to Phakding. After entering through Pasang Lhamu Sherpa Memorial gate, the trail drops down to ChHeplung. You will have an amazing view of surging the Dudh Koshi river.
The trail then crosses suspension bridges over Thado Khola and offering a beautiful view of Mt. Khumbila and we reach Ghat. And the continued descending leads to Phakding. On the way, we pass through stone walls decorated with mani, prayer wheels, and gompas. Overnight stay at Phakding.
We will have breakfast in Phakding and head toward the biggest treading hub of Khumbu called Namche Bazaar. The trail to Namche goes through uphill and downhill. We have many crossing over the Dudh Koshi river. The trail passes through several Sherpa villages- Rimijung, Zamfute and we arrive at Benkar. Here you have a magnificent view of Mt. Thamserku. Then we cross more bridges and reach Chhamuwa. Here we register your TIMS card and climbing through an enchanting forest of rhododendron and fir. And we finally reach the entrance of Sagarmatha National Park at Monjo.
After submitting the TIMS card and national park entry card we head to Namche. Then passing through Tenzing- Hillary suspension bridge over the Dudh Koshi river in Jorsale village, the trek concludes at Namche. Overnight at Namche.
Namche, the gateway of the Everest Region is the largest tourist hub in the Everest Region. As high altitude trekking needs at least one acclimatization day and our EBC trek with Gokyo Cho la Pass is the high altitude trek. So, Namche is the best place for our first acclimatization. Today we will let our body acclimatize to the high altitude by hiking to several places near Namche
First, we will hike up to the Everest View Hotel to enjoy the beautiful views of the Himalayan vista. It is one of the world's highest hotels, from here we have the panoramic view of Mt. Everest, Mt Khumbila, Mt. Thamserku, Lhotse, and Ama Dablam. After a cup of tea or coffee in the hotel, we hike back to Namche.
On our way back to Namche, we will explore the Khumjung Monastery and Hillary school. Further, hike to Namche lands at Syanboche airstrip on the foot. This airstrip is only used by helicopter, as it is a non-commercial airport with an unpaved narrow runway. We have the breathtaking charming scenery of Namche village from the runway.
Following the gravel zigzag path through Zarok, to Namche. Namche Bazaar is the major attraction of Everest Base Camp. The market on a Saturday is a major attraction of Namche. Overnight stay in Namche.
We will continue our trek to Tengboche after breakfast. From Namche, we ascend uphill and pass through dense juniper forest for a few hours to reach Sanasa. Then following the right route trail offering the glorious view of towering peaks Ama Dablam, we descend through juniper forest to the villages; Lawichasa and Tashinga. And on reaching Phunki Thanga we ascend towards Tengboche village
Tengboche is known as one of the most beautiful places in the Everest Region. It is home to the largest monastery in the Everest region. This monastery provides panoramic views of the highest mountains on the earth including Mt. Everest, Ama Dablam, Nuptse, Thamserku, and Lhotse. Overnight stay in Tengboche.
Our trek starts with the downhill walking from Tengboche. Then we pass through a lush forest filled with birch, rhododendron, and conifers tree. Continue trekking with the views of Everest, Lhotse, and Ama Dablam, the trail dips down to Debuche. The tail from Debuche traces the junction of Pangboche. You pass through the dense forest and suspension bridges over the Imja Khola. With the closer view of Ama Dablam, we come across the flat trail ahead of Orso. From Orso, we walk uphill along the Imja river and we arrive at Dingboche. The trail offers a pristine view of the Himalayas. Dingboche is a beautiful windy settlement overlooked by Chortens and prayer flags. Overnight at Dingboche
After breakfast, we follow the trail through stone-walled fields and Imja Khola. And we enter the glacier moraines amidst towering Himalayas. We continue to Bibre, yak rancher place. From here, the fantastic Ama Dablam and the Amphu Labsa mountain are directly across the valley. After half an hour walk following the moraine glacier offering the magnificent glimpse of Island peak, glacier, and massive snowy mountain, we reach Chhukung peak. Chhukung peaks offer the marvelous view of Lhotse, Ama Dablam, Makalu, Baruntse. And the short hike to Chhukung Peak drops to Chhukung village. Chhukung village lies near the base of Island Peak is a popular trekking peak for first-time climbers. Overnight stay in Chhukung
We will have another acclimatization day in Chhukung after the long, tiring, and challenging trek. During this acclimatization, we have a short hike to Island Peak Base Camp. It arises subline feelings on trekkers. The upper Imja valley hiking offers an amazing view of Ama Dablam and Lhotse along with the bloated water of ImjaTsho. Then walk along the ChokarmaTsho below Lhotse Glacier. The trail follows the substitute route of Lhotse moraine before the Island peak base camp. This trail from Island Peak Base Camp traces the before trample route & returns to Chhukung and has proper rest. Overnight at Chhukung
Today we trek is the first real challenge of the Three Passes as we hike to the highest part of the entire trek. We have two options, we can either take a trail over a hill which is to the northwest of Chhukung over the Nuptse Glacier. Or we can walk back to Bibre and trek on the trail above the Niyang Khola. We will follow the trail alongside NiyangKhola on the left. The icy trail wiggles through a small lake then ascend to a wide bowl and frozen lake. Finally, reaches at Knogma La Pass, our first pass out of three passes. From the top, we will have a fantastic view of Cholatse, Pokalde, Nuptse, Lhotse, Makalu and Ama Dablam
The trail of the trek then descends from the High camp above Knogma la Pass. It traces the moraine glacier path of the Khumbu to Lobuche. It is on the foot of the Khumbu glacier. Overnight stay in Lobuche.
After crossing one of the highest passes, we trace the trail to Everest Base Camp. The trail from Lobuche passes through narrow mountain gaps, glacial moraine alongside the world's highest glacier, Khumbu glacier. Then walking for about 3 hours through a rocky path, we reach the last human settlement, Gorakshep. Gorakshep is the junction from where the path separates to Kalapatthar and EBC
And from Gorakshep, we will follow the trail full of sandpit and boulders to the Everest Base Camp. After 2 hours demanding trek from Gorakshep, we reach our today destination, Everest Base Camp. On reaching EBC you will forget all your pain and feel the best moment of your life. From the base camp of the world's highest mountain, you will have an amazing view of Khumbu Icefall, sparkling view of mountain peaks. And after observing the 360-degree view of Himalayan peaks and enjoying the best time in the most awaited destination of our EBC with three high pass treks, we trek back to Gorakshep. Overnight at Gorakshep.
Today we will have an early morning about 3 hours hike from Gorakshep to Kalapatthar summit. Early morning hike gives a chance to catch a remarkable view of the light of the sun shining on Mt. Everest. Kala Patthar is the iconic viewpoint of Everest, you can have a close view of Everest from here. Along the highest mountain, Everest this summit offers the dazzling view of Lingtren (6,749m), Khumbutse (6,636m), Nuptse (7,861m), Pumori (7,161m). After capturing the Himalayan range in our soul, we descend back to Gorakshep
On reaching Gorakshep we will have breakfast. After breakfast, we descend the same route toward the Sherpa village, Lobuche. From Lobuche, the path ascends the ridge. And with the view of beautiful Ama Dablam, Kangtega, Thamserku, the trail descends. Then the trail ascends and leads us to today's stop, Dzongla. On reaching Dzongla village, we will have a sparkling North view of Cholatse peak. Overnight at Dzongla.
Today's route from Dzongla to Gokyo will be challenging as we will pass through another high pass of our EBC with 3 High Pass Trek. After breakfast in Dzongla, we follow the trail that ascends through the icy path. With the view of Ama Dablam, Cholatse and several streams the trail ascends down the basin. From here it again rises to the ridge before Chola Pass. Climbing the slippery icy path, we make it to the top of the pass. It is marked by prayer flags and cairns. From the top of we will have the breathtaking scenery of majestic peaks in all directions
Then the gradual drop down through the narrow gorge and take us to the beautiful village, Thagnak. We will have lunch in Thagnak and head toward Gokyo.
From Thagnak, we ascend through the moraine glacier below Ngo Zumba Glacier. Ngozumpa Glacier is the longest glacier in Nepal. You will have the vista of tempting scared lakes- LongpogaTsho and Taujung fascinate to falsify ahead. And we see the second Gokyo lake is on a series of six lakes as we reach the other side of the glacier. Finally, a short walk takes us to the third Gokyo lake, and on the edge of this lake stands the Gokyo village. Overnight stay in Gokyo village.
Today we will have another acclimatization day in Gokyo to avoid AMS while treading at a higher elevation. For acclimatization, we will climb Gokyo Ri. And enjoy views of the incredible mountain vista. Gokyo Ri is another majestic viewpoint that offers the amazing vista of Mt. Everest along with various peaks and serene landscape. Furthermore, this peak is a vantage point that offers the artistic view of Cho Oyu, Lhotse, Cholatse, Taboche, moraine, Ngozumpa glacier. After enjoying the enchanting scenery, we drop back to Gokyo for lunch
We can also tour the fourth and fifth Gokyo lake today. There is 'Scoundrel's Viewpoint' located at the edge of the 5th lake. The view of Cho Oyu, Gyachung Kang, Mt. Everest, Lhotse, Nuptse and Makalu mountain with the huge Ngozumpa Glacier is amazing. Overnight stay in Gokyo.
Another challenging day as we go over Renjo La, the last three-pass of our EBC with three high passes trek. As it will be a long day trek we will start the day early in the morning. Following the trail alongside Dudh Pokhari, we will walk for two hours. We descend toward the Renjo La pass. With the extravagant views of the Himalayan, Rolwaling ranges, and others, a zigzag path takes us to Renjo La. The views from the Renjo La pass are much like that from Gokyo RI. We also get the outstanding views of Mt. Everest and the third Gokyo Lake and Gokyo Village below the gray smear of the Ngozumpa Glacier are extra
Our trail from the pass winds down a stone staircase. Then moving over loose debris we reach the south bank of the Anglaadumba Tsho Lake. Now we descend the icy trail, with the view of Relama Tsho and Renjo Lake. Then we walk down a narrow valley clogged with giant boulders to Lunde. And finally about an hour walk from Lumde takes us to Marulung. It is on the east bank of the Bhote Koshi River. Overnight stay at Marulung.
After breakfast we descent from Marulung to Thame. Follow a traditional route used for centuries by the Tibetan traders. Then the trail crosses suspension bridges over Bhote Koshi, we descend to Taranga. Following the lush green valley of Langmuche Khola to Thambuteng village, where Kyarkerok Gompa lies. It is a 350-year-old gompa. Then we walk the zigzag trail to Thame. Now we will walk through the moraine of Thame then cross a suspension bridge and reach Samade. From Samade we descend to Phurtse village. Finally, trekking many gompas, colorful intertwined prayer flags, Mani wheels, Chortens we arrive at Namche. Overnight at Namche
From Namche, we trek back to Lukla which will be our last day of the hike. We will descend and cross several suspension bridges. Then further trekking to Dudh Koshi river takes us to Phakding
From Phakding we will have a gradual walk to Cheplung, then we ascend to Lukla, with prayer flags, Chortens, Mani walls and miniature Gompas lined throughout the village. Overnight at Luka.
On the last day of our trek, we will have an early breakfast in Lukla and fly to Kathmandu. After about 30 mins thrilling scenic flight we arrive at Kathmandu. One of our representatives will be at the airport and you will be transferred to the hotel. In the evening you will enjoy a cultural dinner with the Bold Himalayan team.
A representative from Bold Himalayas drops you at the airport before 3 hours of your departing time. You can join for another thrilling adventure or trip with Bold Himalaya. We can right away arrange your awesome trip
We Are Here To Make You Satisfied. Not Satisfied With The Trip? Don't Worry You can Customize your own trip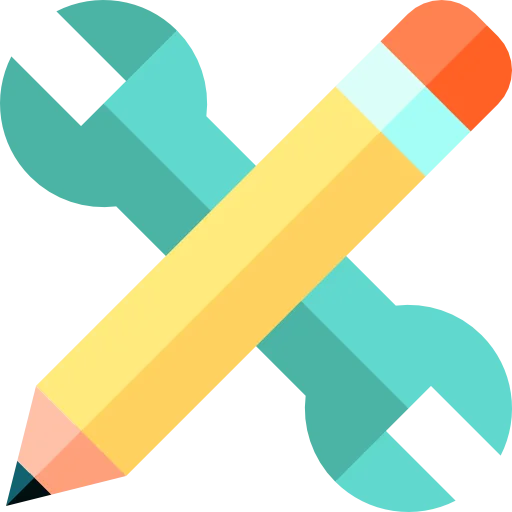 Customize Your Trip
Included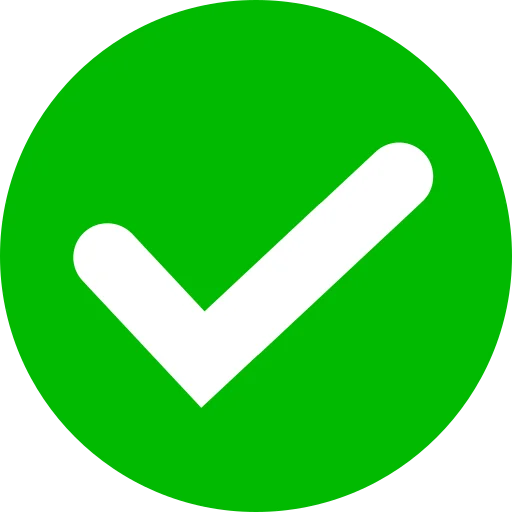 All airport pick up and departure and all ground transportation during trips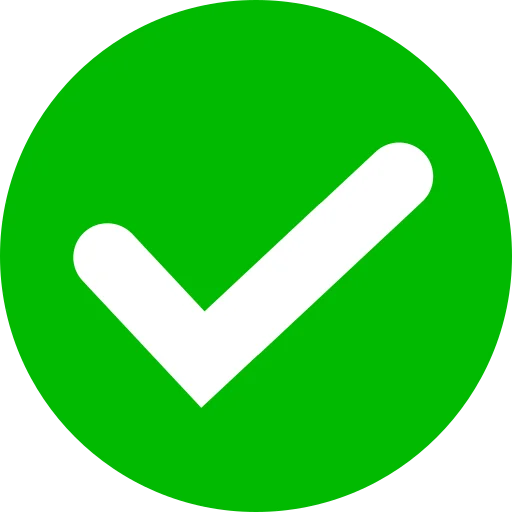 Domestic Flight according to itinerary Kathmandu- Lukla- Kathmandu Domestic Flight 2 way flight ticketHotel in Kathmandu three star category in twin sharing bed with breakfast basis and standard Guesthouse/ Trekking LodgeAll Breakfast in t Lunch, Dinner in trekkingWhole accommodations during trips Some seasonal fruit items First aid medicine itemsNecessary staff, guide & porters including all their (Food Accommodation, Salary, and Insurance)One special cultural show and farewell dinner programOur government tax & official expensesSagarmatha National Park entrance fee, Pasang Lhamu Rular Municipality Entrance fee, TIMSSleeping Bag, Down Jacket (If you Needed Return after Trekking)Duffle Bag, T-shirt, and Trip certificate One cultural show and dinner programOur service charge and government taxes
Excluded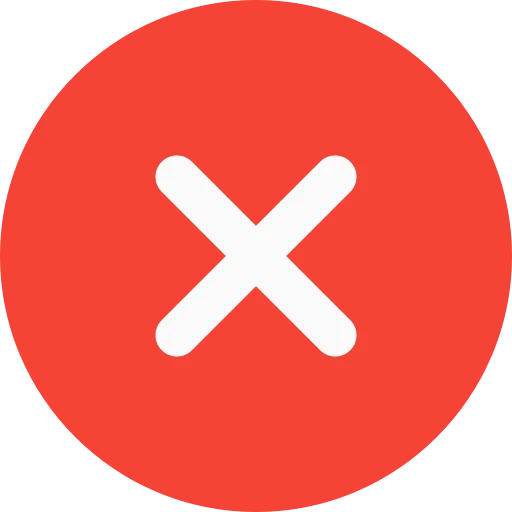 Extra Breakfast, Lunch in the KathmanduDessert & Bar BillsYour international air ticket & travel insuranceTips for the trekking crew members
ExploreHimalaya Everest Three Pass Trekking
I joined Everest three pass trek with BoldHimalaya. My guide was Dev he was amazing and very helpful during 21 days trek The weather was quite good but too cold temperature went up to -25 Celsius heavy flurries of snow on the trail. So my guide makes sure with booking accommodation and provide me with nice food too. My guide ensured to help me anytime and provides me with excellent service though. Thank you old Himalaya trek for the great service would like to recommend you forever.
Everest Three Pass Trek Guide:
Best Season
Spring (March April and May) and Autumn ( September October and November) are the best seasons for the Everest Three Pass Trek. The Three pass trekking trails are open for the whole year although the weather makes it difficult to complete trekking. winter (December, January, and February) temperature gets down, and also the possibility of heavy snow all, in the rainy season temperature will be good but rain makes it difficult to finish the trekking.
Drinking water facility
Clean drinking water is the most important thing while you are trekking, 3 to 4 liters of water you have to drink in a day depending on your physical activeness and body structure. In the Three pass trek, there are numerous options for drinking water Mineral water, boiled water, and safe drinking water. buying mineral water will be expensive in high mountains and it generates plastic pollution, so we suggest to all our trekkers there is many water resources that you can easily refile from tab or stream and make it clean and safe to drink by filtration such as Lifestraw or water purification tablets
Weight Limits for Porter and Flight
10 baggage and 5 kg of hand-carry are allowed for the flight to Lukla. If you have a heavier weight than 15 kg you have to pay extra at the airport. For the porter, there are weight limits for carrying a backpack, one porter carries two guests' backpacks up to 20kg only. If you have big, heavier baggage then let us know we manage extra porters to bring your backpack with you.
ATM and Money Exchange
There are few ATMs and Money Exchange up to Namche Bazar only. After Namche Bazar no ATMs and money exchanges so we request all our guests to carry enough cash for extra expenses. Extra expenses such as drinks, souvenirs, snakes, deserts, etc.
Internet and Mobile Network in Three Pass Trekking route
Nowadays, the Internet and mobile network play a vital role to connects with friends and family wherever you travel. Most of the tea house (trekking lodge) provides internet Wi-Fi facility Most of the trekking route in three pass trek area covers by local mobile network NTC(Nepal Telecom) and NCELL.
Electricity facility in Everest Three Pass Trek
Electricity is available throughout Everest Three Pass Trek, At lower altitudes like Lukla, Phakding, and Namche have a good hydroelectricity facility, and at higher altitudes have solar electricity where you can charge your electric devices. however all the rooms don't have power sockets, so you have to charge in common charging area near the dining or reception. Your power socket may not fit in every area so we suggest trekkers bring travel adaptors that have different fitting plugs.
Gears and Cloths for Everest Three Pass Trek (Packing List for Everest Three Pass Trek)
Clothing items- Caps/Hat, Warm hats (Banie), jackets(Down, fleece jacket, Water Proof), shirts, Thermal Set( Base Layer), t-shirts, trousers/Hiking Pants (warm & waterproof), Neck Gaiter, Gloves (Inner & Insulated), Towel, Undergarments
Bag packs and Bags – Day Pack, at least you have a 45-50 liters backpack or Duffel bag that can put your necessary items
Footwear- Trekking Shoes, sandals, sucks (Warm) at list 4 pairs, Gaiters (for Winter)
Sleeping Bags- sleeping bags at least -15 to -20 for winter, Sleeping bag liner
Electronics items- Camera, Headlamp or touche with batteries, portable charger( Power Bank)
Accessories - Eye wears (Sun Glass), Trekking Poles, Water Bottle (Hydration Bladder), Crampons/ microspikes (For Winter only)
Mischillinious- Safety and First aid items & medicine (Including Oximeter & Thermometer), Bag cover/pack covers, Money Belt, hand sanitizer, Sun cream, Toothbrush, tooth cream, Shop, Shampoo, Toilet paper, Booties(for winter) Mitten( For winter) Cards, Shanks, chocolates, Money, Passport, Travel insurance
When you booked the Three Pass trekking package with Bold Himalaya you will get 2 nights three-star category on a twin basis including a buffet breakfast at the same hotel. During the trekking in the Everest region, you will stay in a trekking lodge also called a tea house. While you are at a lower altitude up to Namche Bazar you will get a room with an attached bathroom, after that, you have to share the bathroom.
While you are in Kathmandu, the hotel provides a buffet breakfast where you can choose food of your interest. During the trekking, most of the popular food Nepali, Indian, Chinese, and continental foods will be provided. you will have the menu to choose the foods even in a remote area variety of food items ranging from staple rice, lentils, and vegetables curry to western spaghetti and pizza, snacks, and instant noodles.
At breakfast, you can get bread, eggs, soup, pancakes, chapati curry, porridge, and muesli At lunch, you can get foods such as Dal Bhat set (rice, lentils, vegetable curry, pickle, papadam), Chowmin, fried rice, spring roll, momo and western foods like spaghetti, pizza. Dinner is the same as lunch including chicken or mutton cooked in Nepali style. Tea houses also serve tea, coffee, and hard drinks to guests.
Everest Three Pass Trek is considered one of the most strenuous trekking in the world because this trek has to cross three high passes which are above 5000 meters. long trek crossing the high passes via icy glaciers makes it strenuous for most trekkers.

Everest Three-Pass Trek takes 18 to 22 days to complete. The total trekking days depend on space for acclimatization and the trekker's speed however we suggest to all trekkers listen to your body and go slowly with proper acclimatization.
In Everest Three Pass Trek, there are main three high passes Kongma La(5550m/18209ft), Cho La(5420m/17282ft), and Renjo La 5360m/17560ft) which all are above five thousand meters.
Generally, the cost of Everest Three Pass Trek is USD 2000 including a two-way flight to Kathmandu accommodation with breakfast basis, Kathmandu- Lukla-Kathmandu, guide, porter, food, accommodation, national park, and municipality permits. however, we are offering this trek with a huge discount which is USD 1600 only with an all-inclusive package. That is the cost of Everest Three Pass Trek per day is USD90 only.
There is no technical or mountaineering training needed for Everest Three Pass Trek however basic physical fitness and mental preparation are needed. Basic physical fitness means trekkers should be able to walk 4 to 6 hours per day even at high altitudes. We suggest to all our trekkers to prepare by doing aerobic training, running, gym, and yoga for the one month before going trek.

Of course, trekking at a high altitude the air will be thinner and oxygen level gets down although no oxygen supplementary is needed for Everest Three Pass Trek. Drinking penalty of water, soups, and breathing yoga can increase the level of O2 level in your body
While getting high altitude two days of acclimatization at Namche Bazar and Chhukung is enough for regular trekkers. If you need more acclimatization days we can customize the trip to your needs.
To confirm your booking trip the 20% down payment is required to make advance as per company policy. As Nepal most liked tourist destination and is always overbooked in the mountain region we encourage you to make an advance payment on time to secure your reservations.

Everest Three Pass Trek is totally worth it trek has main three passes all are above 5000m which is itself a great achievement for a Hiking lover. Everest region is home to the world's highest mountain, high peaks above 7000m, and abundant in spectacular scenery. Walking through the Himalayas' icy glaciers, stunning views of high mountains, and oligotrophic lakes, makes one of the greatest adventure experiences of a lifetime.
$1600 USD
* ALL INCLUSIVE IN PRICE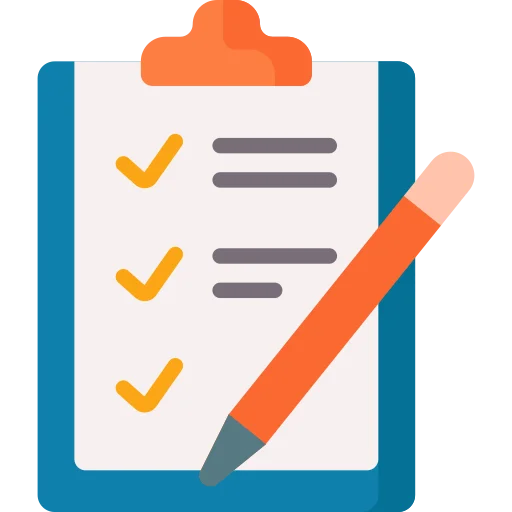 Book This Package
Want More Discount?
Based on Cost, Duration, & Group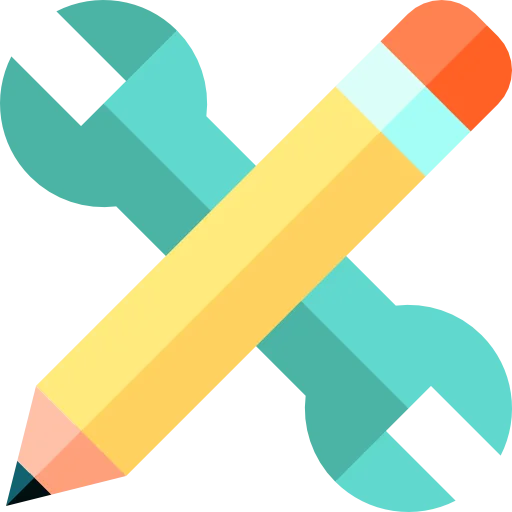 QUICK INQUIRY
15+ years of Industry Experience
Best Price Guaranteed
Fabulous Hospitality
Highly Trained And Experienced Team
Download Brochure
Need Help With This Trip?
Talk With Expert
+9779849615880