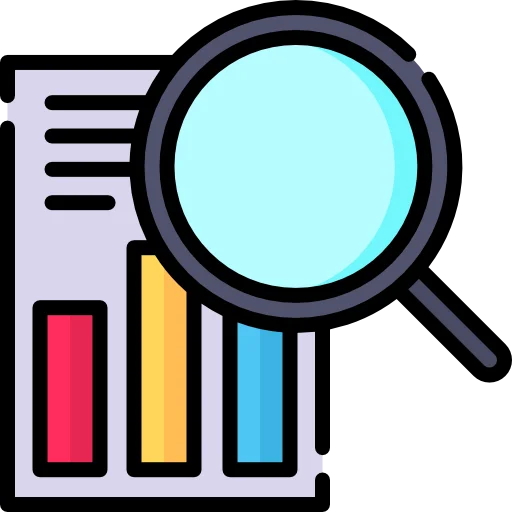 Gokyo lake Trek | Gokyo RI Trekking Overview
Welcome to the Gokyo Lake and Gokyo Ri Trek, nestled in Nepal's Khumbu region, where the Himalayas' grandeur unveils pristine lakes, towering peaks, and vibrant Sherpa communities. Gokyo Lake / Gokyo Ri trekking is one of the most beautiful journeys to the Everest region. Gokyo Lakes Trek offers the opportunity to climb to the peak of Gokyo Ri (5,357m /17,575 ft), showcasing breathtaking views, as you traverse through the stunning Gokyo valley.
You get a chance to witness enormous Himalayan ranges including the highest Mt. Everest, Lhotse, Makalu Cho Oyu, and the largest glacier, Ngozumpa Glacier.
Gokyo Lake trek is a unique and less busy trekking trail. It leads you to the home of the legendary Sherpa people, located inside the Gokyo Valley and under the Gokyo Ri peak. This trek is also widely considered as an alternative to the classical trek
Everest Base Camp Trek
.
It is specially
designed for those who want t
Upon your arrival at Kathmandu, one of the representatives of Bold Himalayan will be waiting at the Airport terminal. After greetings, you will be transferred to your hotel. In the evening they will meet with the guide in the office for detailed information about the trek. Overnight in Kathmandu
Our guide will meet you at your hotel in the early morning and transfer to the airport. From Kathmandu airport, you will have an amazing flight to Lukla. During this adventurous flight, you will see peaks like Mount Everest, Lhotse, Nuptse, Ama Dablam, Thamserku, Kusum Kanguru, and Kangtega. These stunning Himalayan giants offer a breathtaking preview of the majestic landscapes awaiting you in the Everest region. After 30 mins you arrive at the Tenzing Hillary Airport, Lukla.
After breakfast in Lukla, we trek toward Phakding. The trail from Lukla drops steeply for a bit we descend to Cheplung and Thado Khoshi gaon. There we cross a suspension bridge and climb a bit to reach Ghat. After Ghat, we will have a little easy walk on the bank of the Dudh Khoshi River then we ascend to reach Phakding. Overnight at Phakding.
After breakfast in Phakding, we head toward Namche Bazaar. At the beginning of the trek, we cross the Dudh Khoshi River and then climb to Toktok and Benkar. Then trail from Benkar follows the river valley lined with beautiful rhododendrons and blue pine forests. We will amazing view of the snowcapped peaks of Thamserku and Khumbila as we cross the Dudh Khoshi River. Once we reach the border of Sagarmatha National Park, Monjo, your permits are checked.
The trail from the national park descends to a large farm then we cross the bridge of Dudh Khoshi and we reach Jorsale. After Jorsale we follow the steep ascend to Namche Bazaar which is popularly known as the gateway to Khumbu. It is the main trading hub in the Khumbu region. Overnight at Namche Bazaar.
We will spend another day at Namche Bazaar. Namche is the perfect place for acclimatizing to thin air. Today, we will have an acclimatization hike to other Sherpa settlements in the Khumjung Valley. We will start with the hike to one of the world's highest hotels in the world, Everest View Hotel. From here we will have a spectacular view of Mt. Everest, Mt. Khumbila, Mt. Thamserku, Lhotse, and Ama Dablam. With a beautiful view, we have coffee or tea in the hotel.
After that, we can either trek back to Namche or we can climb uphill to Khumjung and Kunde villages. In this village, we can explore Khumjung Gompa and Khumjung Hillary School which was established by Sir Edmund Hillary in 1961. After that, we will descend to another Sherpa Village, Kunde.
Then our hike back to Namche lands at Syangboche airstrip on foot, which is a non-commercial airport. You can enjoy the amazing scenery of Namche Bazaar from the runway. Then the zig-zag gravel path takes you to Zarok and to Namche. Overnight in Namche Bazaar.
Today we will leave Namche and descend to Kyangjuma. On the way, we can spot Musk deer, Himalayan pheasants, and Himalayan Thar. After reaching Sanasa we follow the Gokyo trail where we get a glimpse of Ama Dablam, Thamserku, Tawache, and Khumbila mountains from Mong. After that, the trail descends to Dudh Khoshi Khola. From there we climb uphill through the rhododendron forest and reach Phortse. Witness the incredible views of the Tawache and Cholatse mountains from Phortse. Overnight at Phortse
From Phortse, we head toward Machhermo as we cross a bridge over the Dudh Khoshi. We follow the trail that passes through forests, waterfalls, and bridges and arrive at Dole. You will have first-hand experience with local wildlife like mountain goats, musk deer, and pheasants.

After Dole, we ascend on a steady trail to the scenic ridge with views of Cho Oyu, Kangtega, and Thamserku mountains. We again ascend from Luza village and walk above the Dudh Khoshi River. A continuous walkthrough small village and the sandy trail leads us to Machhermo. On reaching Machhermo we explore Himalayan Rescue Hospital. Overnight in Machhermo.
From Machhermo we follow the trail that climbs a ridge. We will have an amazing view of both down the valley to Kangtega and up towards Cho-Oyu. After the ridge, the valley widens and the trail passes through Pangkha. Then we climb up to the terminal moraine of Ngozumpa Glacier on a steep trail after descending to the river. Now we pass through Longpanga, the first lake where we see what is believed to be the footprints of a Lama (Buddhist priest), then the trail passes through the Tanjung Lake, Raboche Lake Tsho, and Dudh Pokhari before finally reaching Gokyo. Overnight in Gokyo
Today we will spend another day in Gokyo and climb up to Gokyo Ri. A 3-hour early morning steep climb takes us to Gokyo Ri. From the peak, we witness the splendid panorama of Mt. Everest, Makalu, and the whole Khumbu mountain range. Similarly, Views of the Gokyo Valley and the massive Ngozumpa Glacier are equally stunning. Then we hike to 4th Lake which is about 3km north of Gokyo. After that, we will continue our walk to the 5th Lake. From the northern part of this lake, we can see the Cho Oyu Base Camp and Ngozumpa Glacier, the biggest glacier in Nepal. Lastly, we climb up a nearby hill and have outstanding views of Cho-Oyu, Gyachung Kang, Everest, Lhotse, Nuptse, and Makalu. After exploring these places hike back to Gokyo. Overnight in Gokyo
We are now retracing the same route by which we came along. Today we trek back to Dole, with an easy downhill walk along the Dudh Khoshi River. This river emerges out of the Ngozumpa Glacier. We continue our trek passing by the second and then the first Gokyo Lake to Pangkha. Beautiful views of Cholatse and Taboche peaks will be seen on our right side along the trail. We then come across a level terrace on the slope after descending below Pangkha. Now we climb a rib on the far side of the hillside. We reach the Chorten at the edge and see the great views of Thamserku, Cho Oyu, and Kangtega. Then we walk down slowly to the draped village of Machhermo. We finally reach Dole through the charming hamlet of Luza and Lhabarma. Overnight at Dole.
From Dole, we descend on a steep trail admiring rhododendrons, wildflowers, and waterfalls to Phortse. We come across several mountain goats, must deer, pheasant, etc. on the way to Mong. At Mong La, we have a good view of Khumbila Peak. After walking for a while with the view of Taboche, Ama Dablam, Thamserku, and Kangtega Mountain we reach an intersection where the steep path up from Sanasa meets our trail. Then beyond Kyangjuma, we will trek on a trail that clings to a forested slope, winding through several bends. On reaching Namche Army camp hill, we look back to see the tip of Everest, Lhotse, and Tengboche for the last time. Overnight at Namche Bazaar.
Today is the last day of our trekking, we will descend to Larja Dovan through the pine forests. Then we cross the bridge at Larja Dovan and descend for a while. Now we will walk along the Dudh Khoshi River. After crossing the Dudh Khoshi several times we continue our walk to Jorsale. From Jorsale, the trail leads a bit to ascend, and crossing the bridge, we have a short steep climb to Monjo.
From Monjo, the trail descends and we cross Dudh Khoshi over the suspension bridge and reach Benkar. Then, the trail follows a bit up & down and a flat walk along the Dudh Khoshi valley. We re-cross the suspension bridge to reach Phakding. we continue walking for a while on the short steep climb to Ghat village. Finally, the long suspension bridge follows an upward route to Cheplung, then we turn off toward Lukla. Overnight at Lukla.
Today we will have a thrilling flight from Lukla to Kathmandu. The flight from Lukla to Kathmandu is always in the morning. So, on the last day of our Gokyo Lake/ Gokyo Ri trek, you will have an early morning flight back to Kathmandu. With the amazing view of the mountains, you arrive in Kathmandu after about 30 minutes and you will be transferred to a hotel by our representative. In the evening you will have a cultural dinner with a member of Bold Himalaya.
After wishing you goodbye, our representative from Bold Himalaya will assist you to Tribhuwan International Airport for your next destination. If you have any intention of extending your stay in Nepal for an adventurous experience like Safari, Rafting, Biking Tours, Peak climbing, and more trekking in other regions, then we would be more than happy to be of help. We also welcome you to visit our country again for more experiences. It would be our bliss to help you plan your next trip to Nepal. Take care and goodbye from Bold Himalaya.
We Are Here To Make You Satisfied. Not Satisfied With The Trip? Don't Worry You can Customize your own trip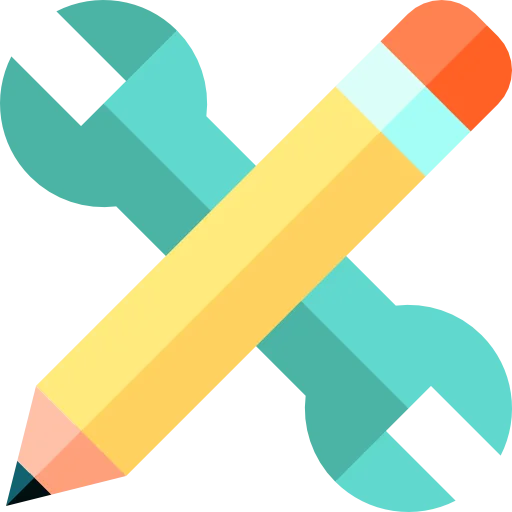 Customize Your Trip
Included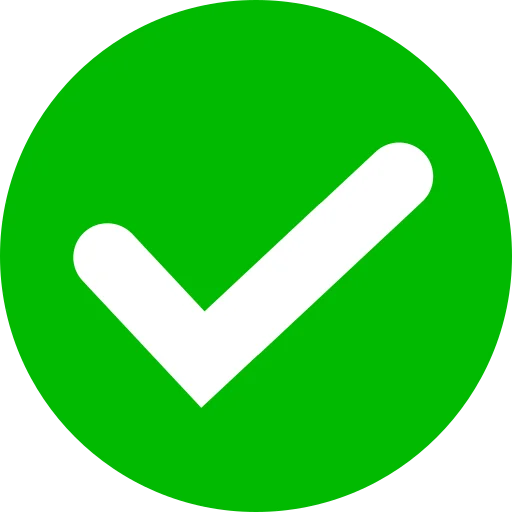 All ground transportation (including airport pick up/drop) by private tourist vehiclesThree-star category hotel in Kathmandu in twin sharing bed with breakfast basis & standard trekking lodge in Gokyo Ri trekking route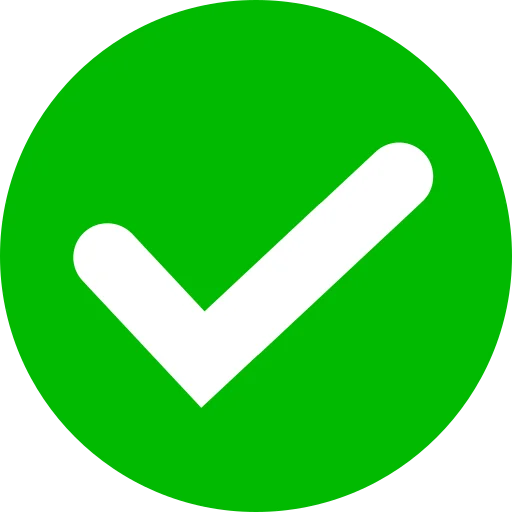 Full meals during trekking as mentioned in the itinerary (Breakfast, Lunch, Dinner ) with tea and coffee Domestic flight(Kathmandu- Lukla- Kathmandu)Some necessary equipment sleeping bag & Down jacket (if you need, return after trek)First aid medicine itemSagarmatha National Park permit & Pasang Lhamu Rural municipality entry permit TIMS card (Trekking Information Management System)Experienced, trekking guide & porters (for two guests one porter to carry baggage) including their salary, accommodation, meals, and their insurance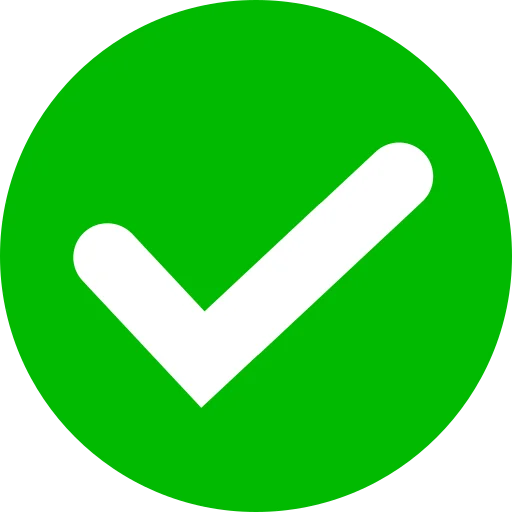 One special cultural show and farewell dinner programBold Himalaya duffle bag, T-shirt, and trip certificate Our government/Local taxes and official expenses
Excluded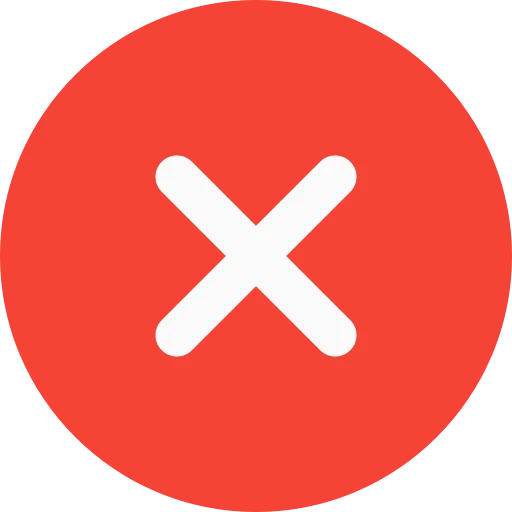 Lunch & Dinner in Kathmandu Dessert & bar billsYour international air ticket & travel insuranceTips for the trekking crew members
No of Person
Price Per Person
Total Savings

No. of Person

1 person

Price Per Person

$1450

Saving

EnquiryBook Now

No. of Person

2 - 6 person

Price Per Person

$1250

Saving

EnquiryBook Now

No. of Person

7 - 19 person

Price Per Person

$1190

Saving

EnquiryBook Now

No. of Person

20 - 50 person

Price Per Person

$1150

Saving

EnquiryBook Now
Return from Gokyo Lake via Helicopter
For those who do not want to follow the same path to return to Lukla by hiking, there is an option for a Helicopter flight to return to either Lukla or directly to Kathmandu. Returning from the captivating Gokyo Lake region to Lukla through a helicopter ride presents trekkers with a distinctive and expedited alternative to the traditional trail. The helicopter option showcases a series of advantages, notably time efficiency, as it condenses the return route, making it an ideal solution for those with limited schedules or seeking a more succinct adventure.

The awe-inspiring vistas from above, revealing the vastness of the mountains and the intricacies of the trails, add an extra layer of awe to the expedition. Moreover, the helicopter ride offers respite from the physical demands of descending steep sections, potentially alleviating strain on the body. Additionally, this alternative provides a touch of luxury and novelty to the trek, offering an opportunity to capture stunning photographs from a unique vantage point.

We expertly manage the logistics, ensuring a seamless transition from the trek to the helicopter flight. This includes booking the helicopter, arranging any necessary permits, and considering weather conditions for a safe and smooth journey. Unsuitable weather for helicopter rides includes low visibility, high winds, rain, thunderstorms, icing conditions, mountainous terrain weather, heavy snowfall, low cloud ceilings, and freezing temperatures.


Why Gokyo Lake / Gokyo Ri Trek alternative trek of Everest Base Camp Trek
Gokyo Lake and Climbing to Gokyo Ri is at less altitude than Everest Base Camp and Kala Patthar but the view from Gokyo Ri is more massive than from Kalapaththar.

You don't need to sleep above 5000m/16404ft

Close view of mountains that are above 8000m including Everest, Cho You, Lhotse, Makalu

Short trek as compared to Everest Base Camp

Chance to explore high-altitude oligotrophic lakes

Fewer chances of getting altitude sickness

Less crowded than the Everest Base Camp Trekking route


Gokyo Lakes / Gokyo Ri Trek Difficulty
Gokyo Lake / Gokyo Ri is considered a moderate to difficult grade trek in the Everest Region. The highest altitude of this trek is Gokyo Ri (5357m/17575ft) which is less altitude than Everest Base Camp. The Gokyo Ri trekking trail gradually ascends to Gokyo lakes where the trek starts from Lukla 2850m/ 9350ft. It involves daily treks of around 5-7 hours on varying terrains, including uphill and downhill sections. Altitude acclimatization is crucial due to the high elevations, and the ascent to Gokyo Ri requires endurance.
Trekkers with good stamina, physically fit, and mentally prepared can complete this trek even if they are beginners. Ascending slowly, taking the proper rest and high-energy diet, staying hydrated, avoiding alcohol and smoking, and self-motivation help to complete the Gokyo Lakes Trek.
Preparation for
Gokyo Lake / Ri Trek
Physical Fitness:
Engage in regular cardio, strength, and endurance exercises to build stamina and resilience for trekking at higher altitudes.

Trekking Gear:
Invest in proper trekking gear, including sturdy hiking boots, layered clothing for varying temperatures, waterproof outerwear, and a comfortable backpack.

Mental Preparation:
Develop a positive mindset and mental resilience. Be prepared for challenges and embrace the adventure.

Altitude Sickness Medication:
Consult a healthcare professional for altitude sickness medication and carry any prescribed medications.

Training with a Backpack:
Train with a loaded backpack to get accustomed to carrying weight during the trek.

Cultural Awareness:
Learn about local customs, etiquette, and basic phrases to interact respectfully with the local Sherpa communities.

Weather Preparedness:
Familiarize yourself with the region's weather patterns and pack accordingly for varying conditions.



Tips for perfect

Gokyo Lake / Gokyo Ri Trek
Always trek in the best season

Stay updated with the weather

Stay hydrated and keep your body warm

Trek slowly & climb high, sleep at lower altitudes

Eat hygienic, fresh, and high-energy food


Avoid smoke and alcohol throughout the journey

Respect local culture and customs

Follow the local rules and regulation

Follow the "leave no trace" principle

Trek with the local guide and porter


Best Time to do Gokyo Lake / Ri Trek
Gokyo Lake / Ri Trek can be trekked all in all seasons (whole year), however sometimes around mid-winter(Around January), heavy snowfall can make the trekking routes uncomfortable and in the Rainy season(June July, and mid-august) the continuous rain may affect the flights for Lukla. In the winter seasons(December, January, and February) temperature may drop up to -20°C at night and around 10°C in the daytime. Likewise in the summer season (June-July-August), the temperature goes up to 15°C on days and 0°C at night time.
The best season for Gokyo Lake / Ri Trek is Autumn(September, October, and November) and Spring (March, April, and May) in this season the views from the mountains are very clear, with beautiful mountain flower blossoms most of the places, fewer chances of rain and heavy snow. During the day, temperatures in lower altitudes (around Namche Bazaar) can range from 10°C to 15°C (50°F to 59°F). As you ascend, temperatures can drop to around 0°C to 5°C (32°F to 41°F).
Gokyo Lake Trek Cost (Price)
We offer different costs for different group sizes for Gokyo Lake Trek. The Gokyo Lake trek cost is determined by their services. Services with five-star accommodation, with helicopter back, cost more than normal accommodation with a trek back. likewise, a group trek is cheaper than a solo private trek.
The major cost for the Gokyo Lake Trek is Flight, food, accommodation, entry permit guide, porters, and necessary equipment.
Cost (Price) for Gokyo Lake Ri Trek
| | |
| --- | --- |
| Number of Trekkers | Price per person $ USD |
| 1 | 1450 |
| 2-6 | 1250 |
| 7-19 | 1190 |
| 20-50 | 1150 |
Drinking-Water Facilities
Access to safe drinking water on the Gokyo Lake and Gokyo Ri Trek varies. Bottled water is available at lodges, but prices increase with altitude. We recommend trekkers use purification tablets or filters for tap or spring water. Boiled water at teahouses is a safe option. Some villages have water refill stations to reduce plastic waste. Carrying a hydration pack is convenient.
Electricity
Availability
in Gokyo Lake Ri Trek
All the tea houses / Trekking lodges provide electricity facilities even at the high altitudes. We arrange good quality tea houses along the Gokyo Lake / Ri Trekking routes, where they provide electricity facilities to charge your gadget, however, they may charge extra money.

Each room may not have a charging socket, so you have to request reception charges. The easy way is if you have a solar power bank or charger we suggest that all our trekkers bring a solar power bank that can charge their electric devices such as cameras, and phones without difficulties.
Wi-Fi/Internet / Mobile network Availability in Gokyo Trekking Route
The internet / WI-FI and the mobile network NTC and NCELL are available throughout the Gokyo Lake / Ri Trek. however, sometimes bad weather may interrupt the connection. The WI FI facilities are available by paying some extra charges.

Wi-Fi may be a little slow due to the over-connection of devices in the high season. Buying a data pack through NTC or NCELl sim card could be the better option to use personal internet which works in most trekking routes.


ATMs and Banks facilities in Everest Gokyo Trek
The ATM and bank facilities are available up to the Namche Bazar. The banks are open only from 10 am to 3 pm and may not provide all foreign money exchange facilities. there is a money exchange counter however exchange rate may differ from Kathmandu. Carrying enough cash for your needs could be a good idea.
Extra Money for the Trek
Gokyo Lake / Ri Trekking is a full board package where you don't need to pay for 3 meals in a day with tea or coffee. You need to carry extra money for extra drinks, Wi-Fi, shower, desserts, tips for a guide and porter, and other things you would want to spend on.
Hot shower and Laundry Facilities in Gokyo Lake Trek
Shower and laundry facilities are limited and basic on the Gokyo Lake and Gokyo Ri Trek, especially at higher altitudes. Lower villages might offer paid showers and laundry, but options decrease as you ascend.

Insurance for Gokyo Lake / Ri Trek
Travel insurance is crucial for the Gokyo Lake and Gokyo Ri Trek due to the remote and challenging mountain environment. It covers medical emergencies, altitude sickness treatment, and potential helicopter evacuation costs. It also safeguards against trip cancellations, interruptions, and lost baggage, and provides emergency assistance.

With the trek's inherent risks and unpredictable factors, travel insurance provides peace of mind, ensuring you're financially protected and well-supported in case of unforeseen circumstances.


Transportation for Gokyo Lake Trek
Domestic Flight:
From Kathmandu, trekkers take a short domestic flight to Lukla, the gateway to the Everest region.

Trekking:
The majority of the trek involves walking along well-defined trails that lead through villages, forests, and alpine landscapes.

Helicopter Ride (Optional Return):
As an alternative return option, some trekkers opt for a helicopter ride from Gokyo back to Lukla, providing a unique aerial perspective of the region.



Guides and Porters for Gokyo Lakes / Ri Trekking
We provide experienced and certified trekking guides who are licensed by the Nepal government. Our guides possess comprehensive knowledge of the trekking route, local culture, history, and natural surroundings. They are skilled in navigation, safety protocols, and first aid, ensuring your well-being throughout the journey. Our guides also serve as cultural ambassadors, sharing insights and anecdotes that deepen your connection to the region.
With some extra charges, you can hire local porters to assist you on the way. They carry your main luggage, leaving you with a lighter daypack to comfortably traverse the trail. Normally they carry up to 20 kg loads so you need to pack wisely.
Tipping guides and porters in Nepal is a customary practice to show appreciation for their service. A typical guideline is 10-15% of the total trek cost, split between them, with a larger share for the guide.


Weight Limits for Lukla Flight and Porter
There is a fifteen-kilogram weight limit for Lukla flight including a five-kilogram hand carry. If your luggage exceeds 15 kg, a separate charge will be calculated per kg. so we recommend that all our clients pack only necessary items and the unnecessary items you can leave in Kathmandu.
A porter carries the bags of two trekkers and the maximum weight limit is 20 kilograms. If a trekker's baggage weight is more than 10 kg, the extra porter will be managed according to the weight and size of the baggage and a $25 separate cost will be applied.
Packing List
All branded and non-branded trekking gear is easily available in Thamel, Kathmandu. They provide rental facilities for some items too.


Clothing items
Caps/Hat, Warm hats (Banie)

Jackets(Down, fleece jacket, Water Proof)

shirts

Thermal Set( Base Layer)

Trousers/Hiking Pants (warm & waterproof)

Neck Gaiter

Gloves (Inner & Insulated)

Towel

Undergarments
Bag packs and Bags
Day Pack, At least you have a 45-50 liters backpack or Duffel bag that can hold your necessary items
Footwear
Trekking Shoes

Sandals

Socks (Warm) at least 4 pairs

Gaiters (for Winter)
Sleeping Bags
Sleeping bags for at least -15 to -20 for winter

Sleeping bag liner
Electronics items
Camera

Headlamp or touche with batteries

Portable charger( Power Bank)
Accessories
Eyewear (Sun Glass)

Trekking Poles

Water Bottle (Hydration Bladder)

Crampons/ microspikes (For Winter only)
Miscellaneous
Safety and First aid items & medicine (Including Oximeter and thermometer)

Bag cover/pack covers

Money Belt, hand sanitizer

Sun cream, Toothbrush, toothpaste, soap, shampoo

Toilet paper, Booties(for winter) Mitten( For winter)

Cards, Shanks


Required Documents for this trek
Passport:
A valid passport with at least six months of validity beyond your intended departure date from Nepal is required.

Nepal Visa:
Most travelers need a visa to enter Nepal. You can obtain a visa on arrival at Tribhuvan International Airport in Kathmandu or at land border crossings. Visa requirements may vary based on your nationality.

TIMS Card:
Trekkers' Information Management System (TIMS) card is necessary for trekking in Nepal. It helps authorities keep track of trekkers and provides emergency assistance if needed.

Sagarmatha National Park Permit:
As the trek passes through the Sagarmatha National Park, you need to obtain a parking permit to enter the area. This permit is usually arranged by your trekking agency.

Travel Insurance:
Comprehensive travel insurance is strongly recommended to cover potential medical emergencies, evacuations, and trip cancellations due to unforeseen circumstances.



Nepal Visa Information
All foreign citizen requires a Nepal visa to enter Nepal except Indian Citizen, While you are entering Nepal you can get an on-arrival visa at the border and international airports. Tourists can get a visa for 15, 30, and 90 days.
On-Arrival Tourist Visa Fee for Tourists to Enter Nepal
15 Days – 30 USD
30 Days – 50 USD
90 Days – 125 USD
The following documents are required to get to Nepal visa
Your original passport is valid for at least the next two months and two blank visa pages.

The completed and signed Nepal Tourist Visa Application form.

Valid return flight or travel ticket.

Proof of having paid the Nepal visa fee.
Tourist can extend their visa for a minimum of 15 days with USD 45 which is USD 3 per day for additional days.


Responsible Tourism on Gokyo Lake Trek
We strongly believe in responsible tourism and our policies are guided by the principles of economic, Social, and environmental responsibility. We encourage trekkers to follow the below-mentioned principles to exercise responsible tourism:
Learn about and respect local customs, traditions, and etiquette. Dress modestly and seek permission before taking photos of people or sacred sites.

Purchase local goods, crafts, and services to contribute directly to the local economy and help communities thrive.

Carry a reusable water bottle, avoid single-use plastics, and practice the Leave No Trace principles by properly disposing of waste.

Use energy and water sparingly, especially in areas where resources are limited due to high altitudes.

Contribute to local conservation projects or initiatives that work towards preserving the natural and cultural heritage of the region.
You will stay in a 3* category hotel in Kathmandu with a twin-sharing basis including breakfast. Similarly, we will pre-book the best tea houses (trekking Lodge) accommodation on the Gokyo Lakes Trekking routes.
Simply, a Tea house is a small type of Hotel / Lodge mostly operated by locals (Mostly) where you get food & accommodation facilities available at the same place.
All the tea houses may not have attached bathroom services you have to share toilets and bathrooms, however, there will be internet(WI-FI), electricity, and showers even at higher altitudes. All the tea houses provide clean rooms with beds, mattresses, pillows, warm blankets, etc.
It is necessary to eat a nutritious diet and stay hydrated throughout the trek in order to complete it successfully. You will get a buffet breakfast while you are in Kathmandu. Varieties of Nepali, Indian, Continental, Chinese, and local foods with a veg and non-veg combined food menu will be available throughout Gokyo Lake Gokyo Ri Trek. You can expect to find teahouses and lodges that offer a range of options. here are some of the foods you will come across:


Some Popular meals as breakfast:
Breakfast Set(Toast, Omelet, or Any style of egg, Hashbrown potato, Tea, or coffee), Bread with curry, Porridge, Pancakes, Noodles Fried rice, etc.
Foods for Lunch and dinner:
Dal Bhat ( Rice, Curry, Lentils, Papadam, Pickles), Sherpa Stew, MO: MO, Chowmin, Thukpa, Noodle Soup, Boiled Potato, Chapati Curry, Pizza, Pasta, Yak Steaks, grilled chicken, burritos, tacos or burgers, etc.
Just keep in mind that the availability of certain foods may vary with the altitude and remoteness of the area. If you want to avoid any particular food items, let us know before going on the trek.
Compared to Mount Everest Base Camp Trek it is a less difficult trek that has less altitude and a short walking distance. No, technical or mountaineering experience is needed o complete Gokyo Lake Trek. all the physically fit trekkers with good stamina can complete this trek without any difficulty.
Gokyo Lakes / Gokyo Ri Trek is can be completed within 9-13 days however the total days of treks depends on acclimatization days, walking speed, physical fitness, and stamina.
Gokyo Lakes Trek starts and ends in Lukla. The total length of the Gokyo Lakes Trek is 105km/65mi including Gokyo Ri, both way up and down from Lukla.
Gokyo Lakes Trek / Gokyo Ri Trekking is a moderate to difficult trek in Nepal which is suitable for beginners as well as pro trekkers. The beginner trekkers must have good physical fitness and stamina to walk for 4-6 hours each day even at high altitudes.
Gokyo Lakes / Gokyo Ri Trek is absolutely worth it trek. Climbing to Gokyo RI offers a grand view of Mount Everest, Cho You, Makalu, and Lhotse, as well as many other high peaks above 6000m. The trekking route to Gokyo Lakes witnesses unique Sherpa culture, stunning landscape, and high Himalaya flora and fauna.
The best month for the Gokyo Lakes / Gokyo RI Trek is September and October however trek can be done while the year except for the rainy season (June, July, and August)
Gokyo Ri 5,357m /17,575 ft is the highest elevation of Gokyo Lakes Treks which is less altitude than Everest Base Camp 5,364m /17,598 ft and Kalapathar 5,644.5m /18,519 ft
The first day of trekking starts from Lukla we will reach the 6th day in Gokyo Lakes and there will be one day acclimatization day at Namche Bazar so it takes 5 days to reach Gokyo Lake from Luka without any acclimatization days.
$1190 USD
* ALL INCLUSIVE IN PRICE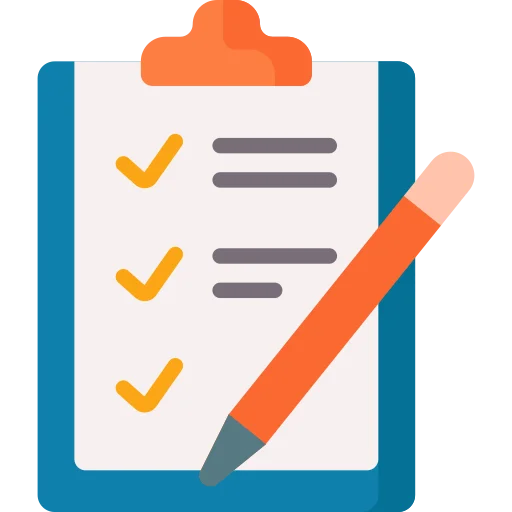 Book This Package
Want More Discount?
Based on Cost, Duration, & Group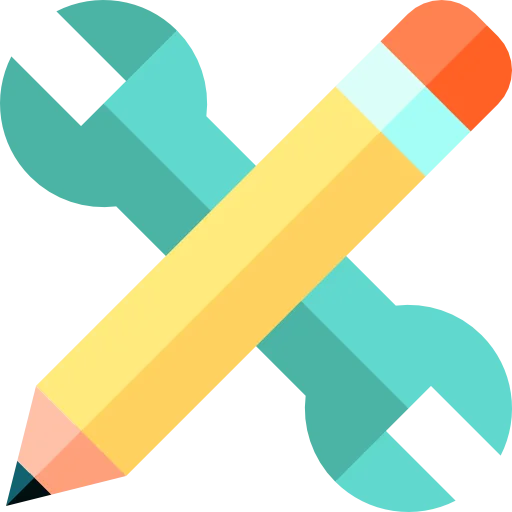 QUICK INQUIRY
15+ years of Industry Experience
Best Price Guaranteed
Fabulous Hospitality
Highly Trained And Experienced Team
Download Brochure
Need Help With This Trip?
Talk With Expert
+9779849615880