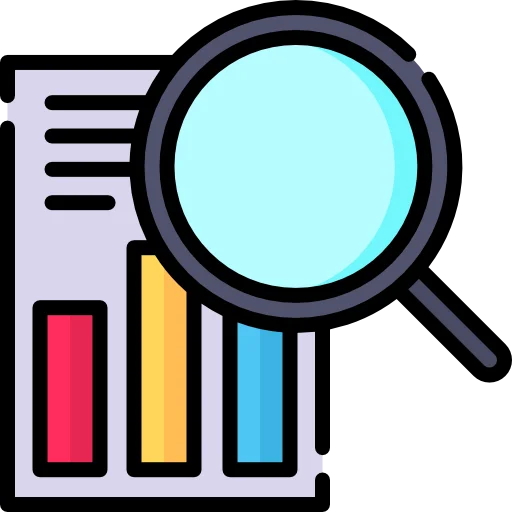 Langtang Valley Gosaikunda Lake Chisapani Trek Overview
The perfect union for one of the easier and more beautiful treks in Nepal - Langtang Valley Gosaikunda Lake Trek and Chisapani trek. The trek combines the remote and spectacular valley of Langtang with the high mountains, glaciers, and beautiful colored mountain lakes at Gosaikunda. Trekking in the Langtang region is full of surprises due to mesmerizing local history, culture, lifestyle, glaciers, mountains, and flora and fauna. Gosaikunda Lake - which is located at an elevation of 4,380 meters/14,370 feet to the north of Kathmandu valley is the best part of the trip is holy and spiritual to both Hindus and Buddhists. It is a dream trek route, primarily for those who wish to explore mid-hills and high-altitude lakes.

Langtang Gosaikunda Trek itself is the best choice for all trek
Upon your arrival in Nepal, the land of the Himalayas, our representative from Bold Himalayas will pick you up from the Tribhuvan International Airport. Then, you will be transferred to your respective hotel. You can spend your day exploring the busy Kathmandu. For the day, you can roam around beautiful Thamel and find yourself some typical local products to shop and get a close look at the bustling urban life. You can also visit restaurants and café and try out Nepali cuisine. Overnight in Kathmandu
After having our delicious breakfast, we will visit the most historical and spiritual attractions in Kathmandu. Some of these landmarks are considered World Heritage Sites including the historic Kathmandu Durbar Square, the sacred Hindu temple of Pashupatinath, the famous 'Monkey Temple' (Swyambhunath), and the Buddhist shrine (Bouddhanath) which is one of the largest Stupas in the world. City life is vibrant as the culture and heritage reflect their ethnic identity. Later, there will be a pre-trip discussion where we can meet our trek leader, guide, and other team members. Bold Himalaya will give us brief detail regarding our trek as well as provides us with an opportunity to ask any questions we may have regarding our upcoming adventure. You can also go for last-minute shopping for your trek. You will find each and every branded trekking gear at Thamel. Overnight in Kathmandu
We will be driving to Syabru Besi, a village with huge stone houses. It is about 122km away and 7 to 8 hours drive from Kathmandu. The road is winding and a little off-road. We will be driving through exciting foothills and ridge-line landscape to Syabru Besi passing through Dhunche. While passing along the road on the bank of Trishuli river, we can catch a sight of Ganesh Himal, Manaslu, Annapurna, terraces and green hills. We will pass through many settlements and along the ride, we will see their drastic variation. We will stop in a local guesthouse for the night.
Our trek to Langtang-Gosaikunda officially begins today from Syabru Besi. This day is going to be hectic as we ascend an altitude of 1,070 meters.

Our travel begins with crossing the mighty Trishuli River. We will cross suspension bridges many times. Then comes the plain paths through the lush forest. We will pass through spots like Pahiro and Bamboo. Gradually, we will ascend barren uphill towards the Lama Hotel. As we step forward, the pristine Langtang region opens up. We will observe the lifestyle and culture of locals influenced by Tibetans. The settlements are scarce yet beautiful and rich in natural flora & fauna like rhododendron, red panda, langur monkeys, etc. Also, as we are within the Langtang National Park, we will witness the breezing beauty around.
A delightful morning with re-energizing vibes of Langtang surrounds us. Leaving the tea house at Lama Hotel, we will continue our climb up the Langtang Valley. The area here is forested, and if we are fortunate, the red panda can sometimes be seen along this stretch.

After a short while, the mighty peak of Langtang Lirung comes into view to the north. Passing a waterfall, we will continue up the west bank of the Langtang Khola and pass through the hamlet of Gumchwok. After a couple of hours, the valley begins to broaden and the trail straightens. We will reach to Ghora Tabela which means 'stable of the horse'. From here, it is a further gradual climb of around half an hour to reach Thyangsyap.
Leaving Thyangsyap, we will continue through the forest till we climb above the tree line at around 3,150m. We are now approaching the area where the village of Langtang used to be. It is now a huge landslide that we will cross on one of the many paths which have been constructed to allow passage up the valley. There is a memorial to all those who lost their life where we can pause and pay our respect. Continuing on up the valley we will soon reach Mundu where we will spend our night.
Leaving Langtang Valley, we will walk forward to the ultimate Lantang destination; Kyanjin Gompa. To the east, we will gain great views of the peak, Dorji Lakpa with Ukrinmang Peak to its left. Also to the south, the peaks of Naya Kanga and Pongen Dopku will come into view. After a steep, we will cross a rise and Kyanjing Gompa will appear. Kyanjing Gompa lies in an extended field surrounded by high snow-capped peaks. After lunch, we will hike up the small hill to the north of the village at a height of about 4,300m. This offers great views of Langtang Lirung, the Langtang glacier, Kimshung Peak with its glacier, and, to the south, along the ridge on top of which is the Ganja La, a high pass to Helambu.
Maximum altitude: 3,870

We can enjoy our day walking around the Langtang Region and see the cheese factory. We will take a proper rest from trekking and ease up our tense muscles. Kyanjing Gompa offers splendid views of the Langtang Lirung, Genjempol, and Kenga Himal ranges. Today, we will have an excursion trip from Kyanjing Gompa to either Kyanjing Ri (4,773m) or Tesrgo Ri (4,984m) or another option is the hike to Langshisha Kharka (4080m).
There is a number of monasteries with artistic paintings that are centuries old and Gompa itself holds significant histories. The culture and lifestyle of Kyanjin are attractive aspects. Not only the exploration, but we will also soak into their stories and unique ethnicity. We will also get a close and perfect view of Langtang Lirung, Yala Peak, Dorje Lakpa, and Kangchenpo. Overnight at teahouse.
Now we have explored the Langtang Valley so we will head to Gosaikunda. Today, we will follow our route back to Lama Hotel. The trail goes with a few short exceptions, most of its way downward, descending 1400 meters back to Lama Hotel. We will retrace our steps back to the beautiful villages with snowy mountain ranges. We will trek through Sindum, Mundu, and Langtang village, Thangshyap, Ghoda Tabela, and Gumanchwok then finally we reach Lama Hotel (2,470m).

Overnight at teahouse.
From today, we will head towards the routes on the other side of the Langtang Region. However, half of today's trek will be of earlier days up to Pahiro. On our way to Thulo Syabru, we will pass the settlements of Bamboo Village and Syabru Besi. We will cross suspension bridges over the Trishuli. Gradually, we will walk uphill full of stony stairs. The pathway is full of dark and heaped forests full of oak, pine, and bamboo. Then, within 6-7 hours, we will reach Thulo Syabru. It is a delightful settlement of Langtang with rich Tamang culture and religion. The settlement has road access so, we can expect good basic facilities. Here, we can also take a village tour and try delicious local cuisines.
Our day will start with majestic views of landscapes and surrounding green hills. We will start walking after having our breakfast. We will ascend the forest full of colorful rhododendrons. This part of the trek is very scenic and naturally beautiful. We have to be careful as the paths are narrow and straight uphill.

After walking for hours, we will reach the ridge of Phoprang Danda, at 3190m. Phoprang is a famous hill for majestic mount panoramas and fresh breeze. Again, we will walk through a typical sub-tropical forest full of rhododendrons. We can even spot some rare wild species on the way.
After walking 6.8 kilometers and ascending 1040m, we will reach Shin Gompa or Chandanbari for overnight. This is a famous place along the Gosaikunda route. We can also visit the ancient Buddhist stupa and cheese factory nearby. The natural surroundings and ambiance are amazingly beautiful and breathtaking.
A very good morning at Chandanbari is another refreshing moment. After having our breakfast, we will start ascending the stairs. On the way, various mount ranges start appearing and make the journey more beautiful and appealing. We will pass a beautiful forest until we reach Chalang Pati. This is a good relaxing place with some lodges. We can also stay here for the night (optional).

A lane of stairs will appear again while walking through the serene forest. These stairs will take us to Lauribina Yak where we will have lunch. We need to watch out as Lauribina is supposed to be the habitat of rare red pandas. We will also have close majestic views of Manaslu, Annapurna, and Ganesh Himal.
From here, we will begin the next part of the journey. The paths are straight uphill yet narrow. The ridges will be one of the most adventurous paths we will ever walk. The steep hills will be to your left and gorgeous streams to your right. We will encounter mind-blowing Saraswati Kunda and Bhairav Kunda before Gosaikunda. We will stay at Gosaikunda today.
Gosaikunda is a gorgeous lake with strong Hindu legends. There is a small shrine to Lord Shiva. The view of snow-capped mountains above the cloud is just breathtaking. We will have the most wonderful stay here.
We will witness the most beautiful and stunning sunrise from Gosaikunda. The 360-degree panorama of the high Himalayas touching the horizon looks simply unbelievable. The surroundings will be implicit and beautiful. But, leaving good memories behind, we will head to the village of Ghopte.

We will retrace the steps and descends at first to Lauribina Pass. After some rest, we will walk to the village of Ghopte. Now, we will head towards another side of Lauribina i.e. Helambu Region. Walking 6-7 hours, we will reach Gopte for a night stay.
Today, we will trek toward Kutumsang. Morning departure, we will pass the Lauribina pass at 4,610m which offers a superb panorama of the Annapurna range and its peaks such as the Ganesh Himal, the Langtang, and the Manaslu. We will walk mostly downhill through the lush sub-tropical forest filled with pines, bamboo, and ferns. The trip is energizing as we get the spectacular view of peaks like Shisha Psangma and Dorje Lakpa. Descending for hours, we will reach Magin Goth and finally Kutumsang village. Kutumsang is a good place with basic facilities for a night-stay.
Today, our next stop is Chisapani, a famous short hike in Kathmandu. The paths are again going to be completely descending. As we progress down from Kutumsang, the rocky hills turn into arable land. The houses change from two-tiered thatched roofs to one-tiered tin-roofed concretes. We will witness delightful scenes and the nature of the Helambu Region. Through continuous up and down, we will explore numerous green hills with fantastic views.

After a few hours, we will make an appearance at the Thodung. From there, the trail to Chisapani is a little bit tough to climb. But the views of the majestic Annapurna range, Ganesh Himal, and the Jugal range compensate for the pain of the climb. The glorious glaciers and the unparalleled icy buttresses follow our eyes for a long time until the forest leading to Chisapani blocks the views.
After 6-7 hours, we will reach Chisapani, another major highlight of Langtang- Gosaikunda Trek. We will feel more attached to nature and its beauty.
This is the last day of our trek which starts with an amazing view from the lodge. Leaving, Chisapani, we will descend towards Sundarijal. We will pass through beautiful settlements and encounter generous locals and their lifestyles. The trail also has many stops where we can relax and have local snacks or lunch. Descending 4-5 hours, we will reach Sundarijal. Afterward, we will take a jeep/van back to the hotel in Kathmandu.

We have accomplished one of the strenuous treks so we deserve a big celebration. There are lots of places to relax and enjoy in Kathmandu.
After wishing you goodbye, our representative from Bold Himalaya will assist you to Tribhuwan International Airport for your next destination. If you have any intention of extending your stay in Nepal for an adventurous experience then we would be more than happy to be of help. We also welcome you to visit our country again for more experiences. It would be our bliss to help you plan your next trip to Nepal. Take care and goodbye from Bold Himalaya.
We Are Here To Make You Satisfied. Not Satisfied With The Trip? Don't Worry You can Customize your own trip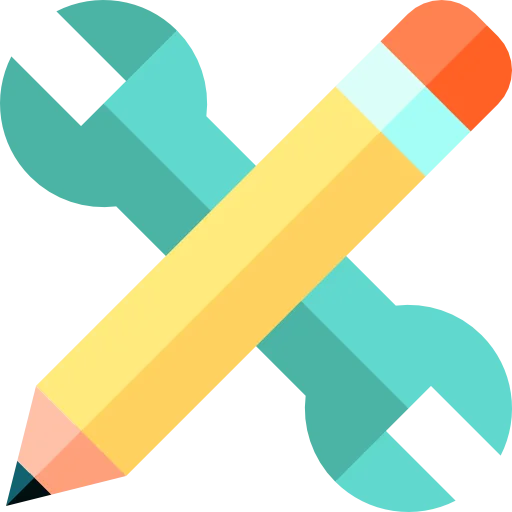 Customize Your Trip
Included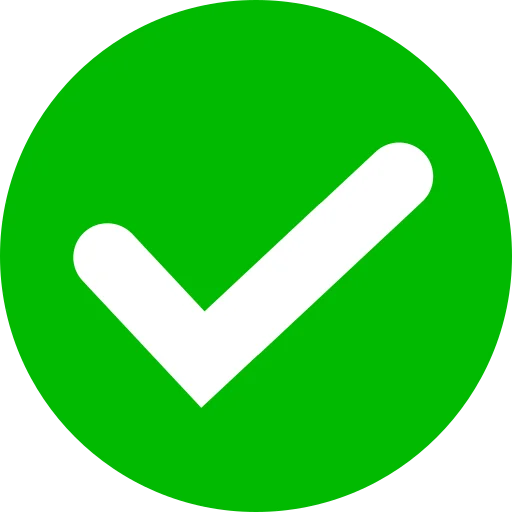 All ground transportation (including trekking starting/ending point, airport pick up/drop) by private tourist vehicles as per itinerary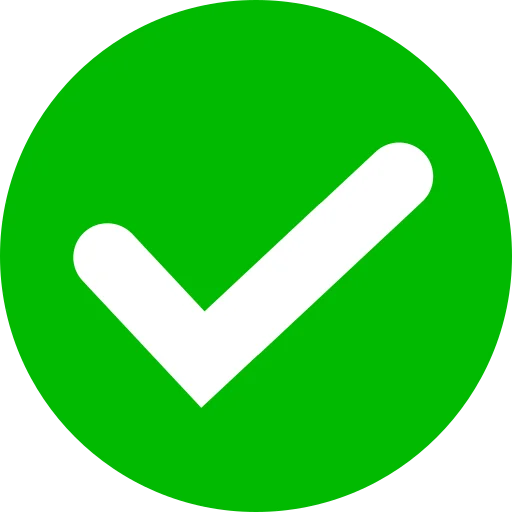 Three-star category hotel in the city(Kathmandu) in twin sharing bed with breakfast basis & standard trekking lodge in Langtang Valley Ganjala pass trekking route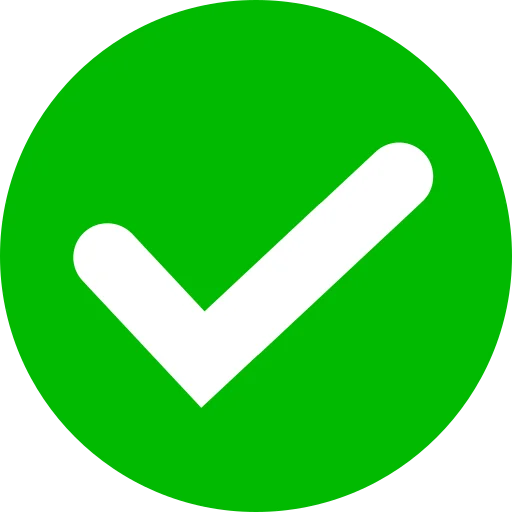 Kathmandu sightseeing with private vehicles & experienced city tour guideFull meals during trekking as mentioned in the itinerary (Breakfast, Lunch, Dinner with tea or coffee )Everyday seasonal fruits & snakes during the trekLangtang National Park Area Trekking permit, & TIMS card (Trekkers Information Management System)Experienced, licensed one trekking guide up to five trekkers in the group including their salary, accommodation, meals, and their insuranceOne porter to carry your luggage (for two guests one porter to carry baggage) including their salary, accommodation, meals, transportation, and insuranceOne special cultural show and farewell dinner programFirst aid medicine & kitGovernment tax, Service charge & local taxes
Excluded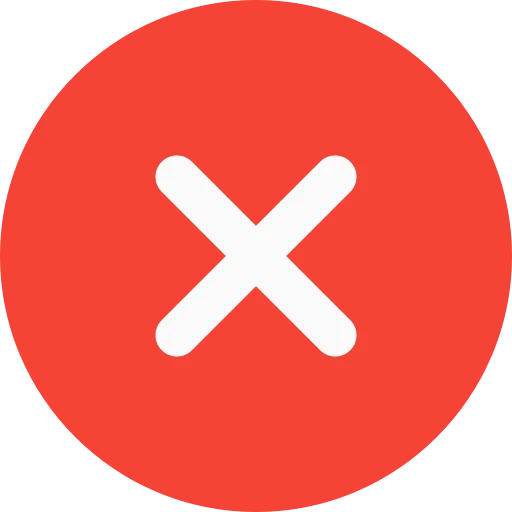 Extra Lunch & Dinner in KathmanduDessert & any types of drinks during the tripKathmandu city tour entrance feeYour international air ticket & travel insuranceTips for the trekking crew members
Best time to do the Langtang Valley Gosaikunda Lake Chisapani trek
In Nepal, Spring (March, April, and May) and Autumn (September, October, and November) are considered the peak seasons for trekking. However, trekking on Langtang Valley Gosaikunda Lake and Chisapani trek can be accomplished in any season. Each season containing own unique features and specialty, trekking is a more enjoyable and memorable lifetime experience.
In the Spring season, while walking you can enjoy the blooms of local flora in Langtang National Park along with the scents of pine and maple. The views of entire sections of forest covered in pink, red, and yellow blooms of the rhododendron. The wildlife also comes alive after the winter slumber so you may get the chance to spot the endangered red panda on the trek. The weather condition is also quite suitable so the walk is more delightful in cool, dry and warm weather. The average temperature ranges from 10° C to 20°C (50°F to 68°F) in this season.
In the Autumn season, the routes are in excellent shape, and due to moderate temperature and more consistent weather hiking or trekking are mostly done in this season. The mountain peaks may be seen with wonderful clarity under the brilliant blue skies. The temperature in this season ranges between 10° C to 20°C (50°F to 68°F) in the daytime whereas 5° C (41°F) in the nighttime. You may take benefit from the pleasant and dry weather with an obstructed view of the valleys, mountains, and peaks along the walk.
In the Summer (June, July, and August) season due to heavy rainfall and muddy routes, trekking is quite avoided. The summer season is so hot with an average temperature of 30°C (86°F) however the average temperature drops in July to 12.1°C (53°F) due to heavy rainfall. Gosaikunda Lake attracts most trekkers during the festival of Janai Purnima. The festival attracts mostly Hindus and Buddhist devotees as the lake holds the holiest significance.
The Winter season starts in September and ends in November. The weather and temperature at Langtang Valley and Gosaikunda Lake are extremely cold which ranges between 6°C to 9°C (42.8°F to 48.2°F) during the day and 0° to -3° (32°F to 26°F) during the night and sometimes the route may cover with fog and snow which makes it difficult in trekking. So, trekking in the winter season is quite avoidable.
Cost
The Langtang Valley, Gosaikunda Lake, and Chisapani trek costs may vary according to the itineraries. The cost includes permit fees and other facilities such as accommodation, and meals during the trek. The total cost it may take for Langtang Valley Gosaikunda Lake and Chisapani trek is around US$ 900 to US$ 950.

Other additional costs like charging your appliances, and internet facilities should be paid yourself during the trek. So, it is advisable to carry extra money while on the trek.
Drinking Water
Tea houses and lodges offer mineral water, bottled water, or hot water for drinking but you may have to pay some fees.
Besides, drinking water can be facilitated through taps or springs during your trek at Langtang Valley Gosaikunda Lake and the Chisapani trek. Concerning your safety it is advisable to use a water purifier or filter before drinking.
Electricity
Electricity is available at every tea house and lodge where you will stay to spend your night. The charging of appliances might be costly so it is the best idea to carry a power bank or portable charger to charge your electronics.
Mobile Networking and Internet
At lower altitudes, you can get strong access to mobile networks and the internet but at the higher altitude, there is no guarantee you will get access to mobile networks or the internet.
Tea houses or lodges at higher altitude offers internal facilities via WiFi router to the trekkers. But you will be charged some fees to get internet access on your phone. There is another way of getting mobile network or internet access by using the Nepali sim NCELL or NTC while on the trek.
Arrival and Departure
One of the representatives from Bold Himalaya will be there at the terminal to pick you up upon your arrival at Tribhuvan International Airport, Kathmandu. He will welcome you warmly and will be a companion to assist you to the hotel. After the hotel check-in process, you can rest in your room.

In the evening, you will make the office visit for a small discussion where you will meet the crew members who will help you make preparation for the trek.
On the final day, with our warm greetings and hospitality, the same representative will transfer you to the Tribhuvan International Airport in a private car.

Bold Himalaya will be happy to serve you for all your future treks with great hospitality and positivity.


Difficulty of Trek
The difficulty level of any trekking trail is measured by the elevation gain and physical fitness of the trekkers. The multiple abrupt ascents and high passes are standing there to make your trek a little challenging.
The walk will go up to an altitude of 4,610 meters/15,124 feet at Gosaikunda La Pass starting from an altitude of 2,380 meters/7,803 meters at Syabru Besi. Most of the days, you will spend on an altitude higher than 3,000 meters so there is a quite possible chance you may suffer altitude sickness.
For Trekkers who have below-average physical fitness, then the route might be quite challenging since you will be walking around 6 to 7 hours per day sometimes exceeding an altitude of 1,000 meters in a day. The trekkers with good physical fitness and hiking experience, the Langtang Valley Gosaikunda Lake and Chisapani trek is just a piece of cake if guided properly.
In conclusion, the trek to Langtang Valley Gosaikunda Lake and Chisapani trek is graded as a moderately difficult trek.
Preparations
If you are planning to trek in the high Himalayan region of Nepal, you should be prepared for your trek. For Langtang Valley Gosaikunda Lake Chisapani trek, please have a glance at our blog where all the details are available. It is better to know how many days it will take to complete, what is the highest altitude, what I should pack, and what physical fitness will i require to accomplish the trek.
The Langtang Valley Gosaikunda Lake Chisapani trek will lead you up to an altitude of 4,610 meters/15,124 feet which can be quite challenging for beginner trekkers with average fitness levels. To avoid challenges, it is advised to trekkers start doing cardio exercises like runnings, jogging, long walks, cycling, swimming, and also short hiking if possible before two months of your trekking. With good physical fitness and a perfect guide, you can easily accomplish this trek without any stress or worries.
For additional details and an itinerary, contact: +977-9849615880
Guide and Porters
While trekking, guide, and porters are the best companions to trekkers as they provide comfortable facilities.
Trekking with a guide will ensure you are safe and right on a path during trekking. Our experienced guides will facilitate you with permits, flooding, and lodging during the trek. They can assist you by providing information about the locality, people, and their culture. For a Langtang Gosaikunda trek, we provide a single guide for a group size of six trekkers, but for a larger group, an additional guide is required to make the ratio of a guide for six people's group each.
Porters are the people who will carry your luggage throughout the trek to make sure you have a comfortable journey. They can carry up to a weight of 20 kg of luggage or equipment which allows you to focus on the trek with peace of mind.
Packing List
Clothing
Fleece jacket/pullover

trekking or hiking boots

a few pair of comfortable trekking socks

comfortable sandals

Bandana or scarf

A few pair of thermal tops

waterproof or windproof Down Jacket

Trekking pants

woolen gloves

underwear

sunhat and glasses
Gears or Accessories
Headlamp or torch light

Trekking poles

Water bottles
Toiletries
Toothpaste and toothbrush

Toilet paper

Quick drying towel
Miscellaneous items
Cameras and Binoculars

Portable charger

enough Nepali rupees

water purifier or filter
Required Documents
Passport
Your valid passport is required to enter Nepal. Make sure your passport has a validity date of at least six months.
Visa
All foreigners except for the citizen of China and India requires a tourist visa if they are planning to trek in Nepal. You can also get an arrival visa at Tribhuvan International Airport on your arrival. You must enter Nepal within six months from the visa-issued date. Your total stay is counted from the day you enter Nepal.
Travel Insurance
Concerning your safety, travel insurance is compulsory if you are planning to participate in the trekking or adventurous program in the Himalayan region of Nepal. We recommend all our guests get highly comprehensive travel insurance that covers emergency helicopter rescue, medical expenses, personal injury, repatriation expenses, or any kind of illness while you are traveling. Having travel insurance is like you are assisted with personal security on the trek so that you can have a worry-free trek with peace of mind.
Trekking Permits
To get yourself fully immersed in the splendid and formidable valley of Langtang and trek on Gosaikunda, you will require a Langtang National Park entry permit. The permit fee costs US$ 30 for foreign nationals and it costs US$ 15 for SAARC country's citizens without including the tax.
For the entry permit, do provide us with your passport-size photos and photocopy of your passports.
Although there are no modern or standard accommodation facilities during the trek at higher altitudes, we ensure you have a safe and comfortable stay. Tea houses and local lodges are available for accommodation during the trekking in Langtang Valley Gosaikunda Lake and Chisapani trek. They provide hygienic and comfortable rooms with twin-sharing beds, warm blankets, pillows, and mattresses including the facilities of attached bathrooms and toilets.
While trekking, Tea houses or lodges serve hygienic and nutritious food. Unlike in city areas, the choices or menus for the foods are limited but provided food options will remove your hunger and help in charging for trekking the next day.
For Breakfast, you will get food options like fried eggs, brown potato, toast, Tibetan bread, Pancakes, Muesli, oatmeal, porridge, etc.
For Lunch and dinner, the menu includes a variety of delicious options such as Nepali Thali which contains plain rice, lentil, potato curry, green vegetables, papad, tomato hot and spicy pickle, and chicken curry as optional, Macaroni, Spaghetti, Mo Mo or dumplings, Pizza, fried rice, fried noodles, french fries, etc.
Fresh fruit such as Apples, Oranges, Pomegranates, and bananas, with any seasonal fruit, is served as a dessert.
Hot coffee, black tea, lemon tea, and hot chocolate are served as hot drinking options. You will get a choice for hard drinks too but it is highly recommended not to drink.
The highest elevation you will encounter in this trek is at Gosaikunda La pass with an altitude of 4,610 meters/15,124 feet.
For trekking in Langtang Valley and Gosaikunda, you will require a Langtang National Park entry permit. To acquire the permit, provide us with your passport-size photographs, travel insurance, and photocopy of your passport. We will handle the rest ensuring you get your entry permit to Langtang National Park.
Yes, one of the representatives from Bold Himalaya will be there to pick you up on your arrival at Tribhuvan Internation Airport. He will warmly welcome you and transfer you to a respective hotel.
The trekkers need to be paid 10% of the full trip cost in advance and the remaining funds can be made after your arrival in Kathmandu. For the booking for your trip go through the section 'PLAN YOUR TRIP' and click there to make instant reservations or you can contact us on +977-9849615880.
The preventive measures for altitude sickness during the Langtang Gosaikunda Lake trek are:
Ascend slowly

Acclimatize properly

Avoid the consumption of alcohol, tobacco, and cigarettes

Drink at least 3 to 4 liters of water

Eat well and plenty
Every season has its own charm and specialty however the pleasant and favorable weather for walks and the blossom of fresh leaves and flowers. The clear skies allow you to get a magnificent view of the panoramic Himalayas making the Spring and Autumn season respectively, the best trekking season for Langtang Valley Gosaikunda Lake and Chisapani trek.
For Langtang Valley Gosaikunda Lake Chisapani trek, you will walk approximately 6 to 7 hours per day covering a distance of 10 to 12 kilometers.
Any trekker with a reasonable fitness level can complete the Langtang Gosaikunda trek. You will be accompanied by a highly experienced and talented guide who will ensure your safety by providing tremendous assistance and support for the trek.
The use of ATM cards while at Kathmandu is common but there are no availability of ATM machines while at Langtang region. During the trek, cash payments are required for any kind of service.
$900 USD
* ALL INCLUSIVE IN PRICE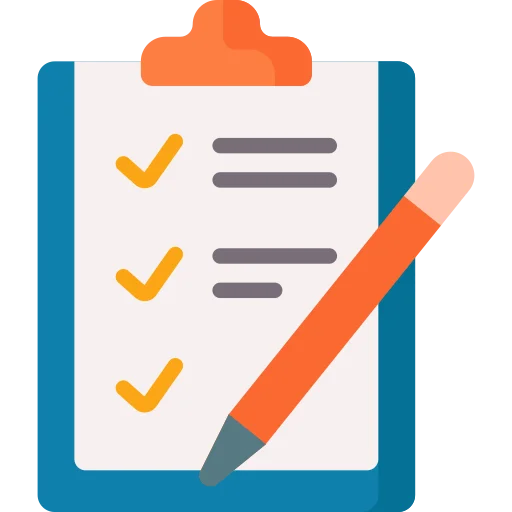 Book This Package
Want More Discount?
Based on Cost, Duration, & Group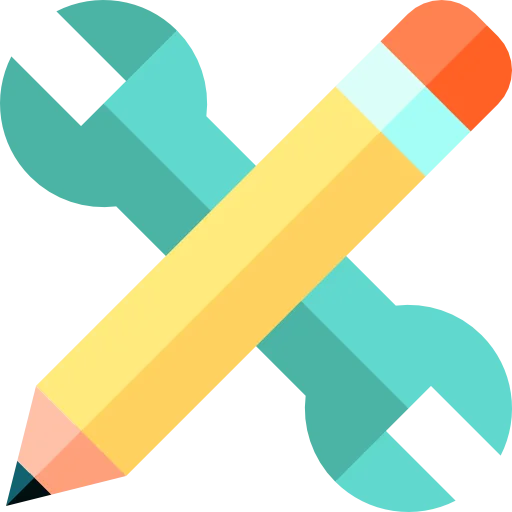 QUICK INQUIRY
15+ years of Industry Experience
Best Price Guaranteed
Fabulous Hospitality
Highly Trained And Experienced Team
Download Brochure
Need Help With This Trip?
Talk With Expert
+9779849615880