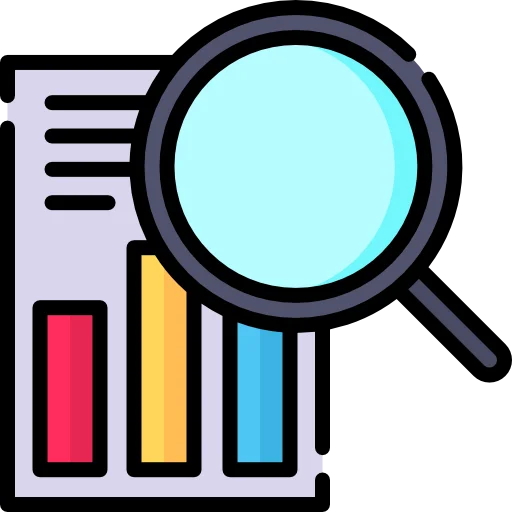 Makalu Base Camp Trek Overview
Makalu Base Camp Trek is situated between the Everest and Kanchenjunga range and a genuinely impressive Himalayan tea house trek, passing the Shipton La to reach the foot of the world's fifth highest mountain in the world (8,481m). It is a less-frequented route due to its relative inaccessibility. The Makalu Base Camp trek is an absolute trek for nature-loving trekkers who wish to experience a diversification of landscapes and cultures, as well as remarkable views of some of the world's tallest mountains, including Everest.


HIGHLIGHTS:
The base camp of the world's fifth-highest mountain, Makalu (8,421m)
Beautiful views of rhododendron forests, granite cliffs, hanging glaciers, and waterfalls, along with the aspects of the Himalayan landscapes.
Flying to Kathmandu is in itself an exciting and beautiful experience. On a clear day, you will get panoramic views of the snow-capped mountains. Upon your arrival in Nepal, the land of the Himalayas, you will be greeted by a representative from Bold Himalaya who will pick you up from the Tribhuwan International Airport. Then, our member will accompany you and escort you to your hotel. Then, you can either take a rest or explore the busy Kathmandu. For the day, you can roam around beautiful Thamel and find yourself some typical local products to shop and get a close look at the bustling urban life. You can also visit a variety of restaurants and café offering both Western and Nepali cuisine. Overnight in Kathmandu.
Today, we will explore the city as well as prepare for our adventurous trek. We will visit the most historical and spiritual attractions in Kathmandu. They are considered World Heritage Sites including the historic Kathmandu Durbar Square, the sacred Hindu temple of Pashupatinath, the famous 'Monkey Temple' (Swyambhunath), and the Buddhist Stupa (Bouddhanath) which is one of the largest stupas in the world. City life is vibrant as the culture and heritage reflect their ethnic identity. Later, there will be a pre-trip discussion where we can meet our trek leader, guide, and other team members. Bold Himalaya will give us brief detail regarding our trek as well as provides us with an opportunity to ask any questions we may have regarding our upcoming adventure. We will prepare the permit on this day as well as make all the preparation necessary for this trip. You can also go for last-minute shopping for your trek. You will find every branded trekking gear at Thamel. Overnight in Kathmandu.
With thrills and adventures in our minds, we will drive to Kathmandu airport for our domestic flight to Tumlingtar. The flight usually takes around 35 to 40 minutes and the views of Mt. Everest, Lhotse, and Makalu along with hills and rivers are magnificent. Then after take-off, a four-hour drive through the beautiful Arun Valley leads to the trek's starting point at the village of Num. We will drive for about half an hour on a spiralling road uphill to Kandbari, a main town in the district. We will witness a beautiful rural life as we head upwards along with fields of corn, bamboo, and sal trees. We will continue on a winding, dirt road to the highest point at 1,960m before descending to Chichira at 1,900m, a small town with a police checkpoint where we have to present our trekking permit. There are pleasant views of the surrounding, forested hillsides. The road deteriorates a bit from Chichira so it's a bumpy ride from here to Num. We can get a slight glimpse of the Himalayas from Num.
Today, on our first day of trekking, we will have a big, steep descent to the Arun River, which takes around 2 hours, and a big climb to Seduwa, losing and regaining the height in one day. The walk down to the river is through cardamom crops (the largest cash crop in the area), and the trail is on big stone steps all the way to the river at 770m. It's very hot, but the scenery is at its best. We will cross the suspension bridge over the Arun River and begin the long, winding climb to Seduwa, passing groves of giant bamboo, and bustling village life. Our guide will need to visit the Makalu-Baron National Park checkpoint to deal with all kinds of legal permits for the trek. We will trek through dense forests of juniper and rhododendron passing few villages to finally reach Seduwa. There is a school in Seduwa, as well as many houses, small shops, and a few tea houses dispersed across the hillside.
It's a lovely day without any ascents and descents like yesterday. We will begin to climb on a path with many stone steps and pass several Mani walls as we head into the Sherpa country. We will walk through many small farms dotted across the hillside, cardamom plantations and bamboo, and rhododendron forests. It's certainly a varied, undulating walk today. After approximately two hours we will reach the small settlement of Chyaksa Danda at 1,900m. There's a school, a tea shop, and several houses. We may hear barbets, cuckoos, drongos, and laughing thrushes calling through the trees. In some places, we will be walking through dense forest and have to cross a few streams on good log bridges. We can see our destination, Tashigaon, on the hillside ahead, although it takes longer than we think to arrive, as we contour on an undulating path. Eventually, we will descend to a log bridge just before our final push on stone steps to reach Tashigaon. The lodges are all perched on the top so we have a bit of climbing through the village to earn our delicious Dal Bhat. The glimpse of the Himalayas is magnificent from Tashigaon.
Be prepared for a lot of ascents today. We will begin by ascending out of Tashigaon and head up on stone steps. After a while, we will cross a log bridge and continue ascending through a stunning rhododendron forest. It's a hilly ascent but a lovely walk with birds like verditer fly-catchers, treepies, and warblers tweeting through the trees, and sparrowhawks. In April, the rhododendrons and magnolia trees provide a colorful foreground with snow-capped peaks to the east. As we look back we'll see Tashigaon way beneath us.


After almost three hours, we will reach Dhara at 2,867m which has a tea shop, and we are likely to have our lunch here as it's our last opportunity to have a refreshment stop until we reach Kauma. Leaving Dhara, it's a stiff climb of around one hour to Unshisa at 3,200m, where we will pass a giant rock. There's a tea hut (closed in April 2019) and prayer flags marking this pass. From Unshisa, it's fiercer climbing on stone steps through a rhododendron forest. Finally, after a couple of hours striving upwards from Unshisha, we will reach a stone rest stop with prayer flags, and after another 15 minutes to a half-hour, we will reach Kauma at 3,470m. There are three lodges at Kauma, and there may be quite a bit of snow here as well.

We will begin the day with outstanding views of snowy peaks and surrounding landscapes. After leaving Kauma, we will climb on steep switchbacks for a while. We will then ascend less steeply through rhododendron forests to the top of the range, with a large Mani wall decorated with prayer flags. From here, we will get superb views of Chamlang (7,319m), Mt. Baruntse (7,162m), and Mera Peak (6,476m). Following the ridge for a while, we will ascend a stone staircase with a few up and down that passes through the Thulo Pokhari (big pond) and Sano Pokhari (small pond). We will then climb gently up a shallow rocky gully to the Kike La (4,127 m). From the pass, we will go down to another lake, then climb steeply through large boulders to the Tutu La. We will continue descending about 150 meters into sparse rhododendron forests to a level area. The ultimate descent is through a forest of firs and rhododendrons to Mumbuk (3,570 m). Mumbuk is a forest camp, on a lush slope about 100 meters above a small stream, with sights of snow peaks through the trees.
The day begins with a sharp descent into a narrow valley, and then we will cross the Barun Khola just beyond Tamatan Kharka. We will then move left through fir forests, along the flank of the Barun Valley. Moving along the ill-defined trail, we will cross a 200-meter-long slide area, and then follow the river to a Kharka. Moving through forests of birch and scrub rhododendron, we will reach Yangle Kharka. It's a wild, remote, and windy spot. There is a monastery, which is closed, just down from the lodge, providing glamorous limelight for photos with the snowy mountains behind. Then, we will climb from Yangle Kharka, finally crossing to the north side of the Barun Khola to reach Nhe Kharka. There is a small Gompa at the south side of the valley that present marvelous mountain views.
Beyond the Nhe Kharka, we will chase the north bank of the Barun Khola for a while. We will then cross a small wooden bridge before the river turns northward. The Barun Valley makes a giant S-shaped curve and the walls rise almost vertically 1500 to 2000 meters above the river, but the trail ascends smoothly as we access Ripok Kharka. Still, on the north side of the Barun, the trail turns westward and leaves the rhododendron forests for alpine tundra. Above Ripok Kharka, the trail crosses a rocky ridge with a few goths and then climbs alongside a hill assembled by the Barun Glacier. There are excellent views of Pyramid Peak (7,168m), Peak 4 (6,720m), Chamlang (7,290m), Peak 3 and Peak 5, but Makalu is not visible yet. As we cross a ridge, the glacier spins lightly north. We will then enter an alluvial valley and Makalu pops into view just before Sherson (4615m). Sherson is partially sheltered but still is a very cold place. This is the lower base camp of Mt. Makalu, providing outstanding views of the surrounding peaks and ranges.
From Sherson, we stay to the right in a trench on the east side of the valley. It is continuous descent to a trivial pass about 100 meters above Makalu Base Camp. We will then descend to a stream, cross on boulders to the base camp on the west bank of the river. From here, we will get outstanding views of the south face of Makalu. The giant column of the south face rises across from base camp. An ascent of this column returns the views of Peak 6, 7 and Baruntse (7220 m), Everest and Lhotse complete the panorama. As we would expect, the world's fifth highest mountain, Makalu (8,481m), completely dominates the view. Many Tibetan snowcocks, black redstarts, hill pigeons, and mountain finches may be seen around the base camp.
Today, we explore the Makalu Base Camp relishing the beauty of the surrounding glaciers and glacial lakes. We can also walk a little up to Barun Glacier and make a side trip to the calm Barun Pokhari. One option for today which assures the most brilliant panoramic views is to climb to the hill around 5,300m above the base camp. We will cross the river on the Log Bridge and climb on an unclear, slightly indefinite path for around 3 hours. From this viewpoint, we can see Mt. Everest, Lhotse and Nuptse as well as close-up, breathtaking views of Makalu, Peak 7, Peak 6 and Peak 4. We will retrace our steps to the base camp when we've had our full of mountain drama. The round trip should take around 4-5 hours. It's a strenuous undertaking as it's steep and the altitude will surely rise above 5,000m.


There are other few options, which include succeeding a path to view the lakes beyond base camp. There is a shorter hill climb just above base camp, and also a small hill at the head of base camp marked with prayer flags which are around an hour's walkout and back. Our guide may also have other suggestions.
Makalu Base Camp is our the eventual destination for this trek so, we will be following a return trip from this day. We will leave Makalu Base Camp early in the morning retracing our step down the Barun Valley towards Nhe kharka. We will pass through beautiful landscapes, rhododendron forests, rivers, glaciers along with the magnificent views of Peak 6, 7, Baruntse (7220 m), Everest, Lhotse, Pyramid Peak (7,168m), Peak 4 (6,720m), Chamlang (7,290m), Peak 3 and Peak 5. We will pass via Sherson.
From Nhe Kharka, we will continue descending through the forests to Mumbuk. From here we will observe beautiful sunset views of Makalu and Chamlang. We will pass through beautiful rhododendron forests, also we can see a large Mani wall adorned with prayer flags. We will witness superb views of Chamlang (7,290m), Peak 6 (6,739m), and Peak 7 (6,105m). Overnight at Mumbuk.
Leaving Mumbuk, we will trek across the Shipton La and go down to Kauma. We will witness beautiful forests and magnificent mountain views on our way back to Kauma.
Today, we will make a long steep descent back to Tashi Gaon. At Tashi Gaon, we will spend the rest of the day relaxing in order to recover from the high altitude. We will pass through many small farms dotted across the hillside, cardamom plantations, and bamboo, and rhododendron forests. Overnight at Tashi Gaon.
We will walk through farming settlements to the spread-out Rai village. The trail descends to the Apsawa Khola and crossing it on a suspension bridge we will climb steeply to Chhayang, a pleasant Rai village with an extensive bamboo-pipe water supply at 800 m. The trail then crosses a stream at 590m and makes some ups and downs to reach Parangbu, a delightful camping spot among rice fields on the banks of the Arun River. We will continue through forests and pass several streams to reach Pukuwa.

The route now follows a trail through forests and some amazing high and disclosed narrow tracks as it climbs over rocky ridges. The route finally enters a region of extreme valley bottom cultivation, and crosses a large landslide and some more jungle before descending to Tome (520 m). Below Tome, the Arun Valley becomes broader and more U shaped. Then, the path ascends over another hill on a steep, narrow stairway of rock steps. From the top of the hill at 530m, the path descends to an enchanting camp on the banks of the Sankhuwa Khola (370m), across from the Chhetri village of Bumling.
The route pass over the fields of lower Bumling then ascends over a hill and goes down to the Inkhuwa Khola, crossing it on a shaky wooden plank bridge. The trail chases the river downstream to its union with the Arun. It then follows the Arun downstream, crossing a large suspension bridge. Then, succeeding the east bank of the Arun, the trail passes through Chyawabesi before making a short climb back to the Tumlingtar plateau. It is a few km of completely calm walking to the field.
30-minute amazing scenic flight back to Kathmandu. On arrival at Kathmandu, you will be transferred to the hotel and you can take a good rest. Also, you can feel free to explore and enjoy. We will celebrate the successful completion of our trekking with a pleasant farewell dinner.
It's time to say farewell to Nepal. After wishing you goodbye, our representative from Bold Himalaya will assist you to Tribhuwan International Airport for your next destination. If you have any intention of extending your stay in Nepal for an adventurous experience like Safari, Rafting, Biking Tours, Peak climbing, and trekking in other regions, then we would be more than happy to be of help. Thank you for choosing Upper Mustang Trekking in Nepal with Bold Himalaya. Take care and goodbye from Bold Himalaya.

We Are Here To Make You Satisfied. Not Satisfied With The Trip? Don't Worry You can Customize your own trip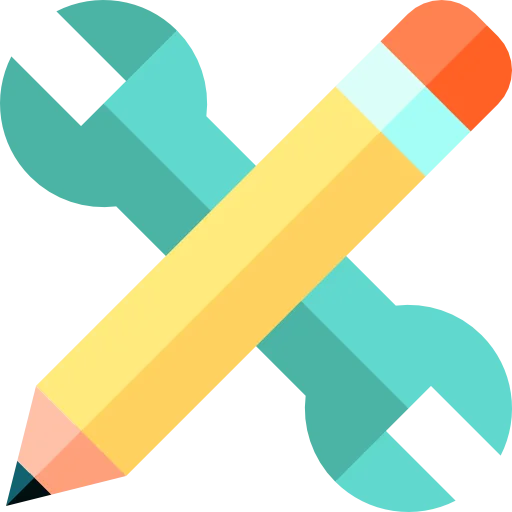 Customize Your Trip
Tumlingtar to Makalu Base Camp
Beginning the trek from Tumlingtar is the most popular trekking route to reach Makalu Base Camp. Tumlingtar is an entry point to Makalu Base Camp, after taking a scenic flight from Kathmandu and relishing a breathtaking view of the mountains, hills, and rivers that make up the Nepalese landscape until you arrive at Tumlingtar.
From Tumlingtar, We drive to the village of Num with greenery filling up our landscape getting a glimpse of the Himalayas. The trek then starts from Num village crossing a wooden bridge over the Barun river to enter Makalu Barun Conservation Area. The trek passes through dense forests of juniper and rhododendron forests, lakes, fields filled with yaks, blue sheep, and other Himalayan cattle grazing in the field. Crossing different villages, climbing over various passes such as Kauma La Pass (3,603m), Keke La Pass (4,127m), Shipton La (4,170m), and Tutu La Pass (4,080m), you'll reach Makalu Base Camp (4,870m/15,997ft). The journey offers breathtaking views of Mt. Makalu (8,481m/27,825), Mt. Everest (8,848.86m/29,031ft), Mt. Lhotse (8,516m/27,939ft), Mt. Baruntse (7,162m/23,497ft), Mt. Chamlang(7,319m/24,012ft), and Mera Peak (6,476m/21,246ft).
Altitudes
The Makalu Base Camp encompasses a range of altitudes offering a diverse and awe-inspiring journey through the Himalayas. Beginning the journey from Tumlingtar (410m) and drive to Num (1,560m) – the beginning point of the trek. Trekkers gradually ascend through quaint villages like Seduwa (1,500m), Tashi Gaun (2,100m), Kauma (3,470m), and Mumbak (3,570m) after ascending steeply through rhododendron forests, mani walls decorated with prayer flags observing the superb views of Chamlang Peak, Mera Peak, and Mt. Baruntse.
The trail continues to higher elevations reaching Nhe Kharka (3,000m) and Sherson (4,615m) – the last village before Makalu Base Camp. Climbing through a steep trail alongside the Barun River, trekkers walk through icy glaciers and ridges to reach Makalu Base Camp (4,870m). From Makalu Base Camp, the superb panorama of Mt. Makalu from the south, Mt. Everest (8,848.86m), Lhotse (8,516m), and other Himalayas in eastern Nepal can be viewed. Trekkers adore the beauty of the surrounding glaciers and glacial lakes. The gradual ascent and proper acclimatization ensure a safer and more enjoyable trekking experience, allowing adventures to forge unforgettable memories amidst the splendor of the Himalayas.
Weather Difficulty
The weather in the Himalayas can be unpredictable and harsh, especially at higher altitudes. Strong winds, low temperatures, and snowfall can make trekking more difficult increasing the risk of frostbite and avalanches.
The weather is troublesome mainly when trekking during the winter and monsoon seasons. The temperatures are cold and the trails are wet, muddy, and slippery during these times due to snow and rainfall. The beauty of nature gets hidden behind the dark clouds and the roads get blocked due to heavy snowfall. There are also the chances of flight cancellations and delays due to fog and rain showers.
Best time for Makalu Base Camp Trek
The Makalu Base Camp trek is most popular between Spring (March to May) and Autumn (September to November) being the optimum seasons. The weather during these seasons is consistent, and the temperature is pleasant so that the trekkers can fully appreciate each wonderful journey aspect. It is possible to undertake this trek in Summer Season (June to August) and Winter (December to February) but the heavy rainfall and snowfall make the route challenging.


Spring Season
Spring Season is one of the finest seasons for trekking at a higher altitude. The weather is favorable, the temperature is pleasant, and the sky is usually clear during this season. The alpine forest is a rainbow of blooms with rhododendron and magnolia flower. This season also offers a vast selection of exotic flora and fauna so you can encounter beautiful plants and animals during the trekking.
During this season, Trekkers experience the finest views of the mountains and landscapes when the weather is clear. The daytime temperature ranges from 5 to 15 degrees Celsius and the nighttime temperature ranges from 0 to 7 degrees Celsius. The magnificent peaks dotted with tiny hamlets, glaciers, and villages can be seen with your eyes so spring is one of the most admired seasons to explore beautiful Makalu Base Camp.
Autumn Seasons
Autumn is another ideal season for Makalu Base Camp trekking. The weather during this season falls typically with clear skies and the temperature is comfortable, making the time perfect for trekking. Apart from having gorgeous skies which offer crystal clear views and memorable trips, the autumn season is the time of year when there are many religious events. The greatest festival of Nepal, Dashain, and Tihar falls under this season so trekkers will experience customs, and distinct culture prevailing the trek memorable.
During this season, the mountain views are at their finest which will give a thrilling and magnificent experience to the trekkers. The daytime temperature ranges from 6 degree Celsius to 17 degrees Celsius and the nighttime temperature ranges from -4 to 1 degree Celsius. Experiencing the festivals and cultural insights, with clear skies and favorable weather, trekking to Makalu Base Camp is an unforgettable lifetime experience. Makalu Base Camp Trek


Permits
Trekkers must purchase two types of permits if they are interested in embarking on the trek to Makalu Base Camp. The permits are Makalu Rural Municipality Permit which costs USD 25 and Makalu-Barun Conservation Area Permit which costs USD 30.
Note: Our licensed guide will arrange the trek permits but please provide the essential documents required for permits.
Documents required for Permits
The documents required to get a permit for the Tsum Valley trek are mentioned below:
1 passport-size photo (for MCAP permit)
One scanned photograph (to be uploaded for Tsum Valley RAP's online form)
Photocopy of your passport (with at least six months validity)
Travel Insurance
Nepal tourist visa Makalu Base Camp
Guide and Porters
Solo trekking is not permitted for foreign trekkers. Bold Himalaya provides highly experienced and licensed trekking guides who prioritize the safety and well-being of all trekkers.
Guides are there to provide you will enormously support, and guidance, and make sure you have delightful meals and comfortable accommodation facilities. They keep you safe and have the best possible experience during your trek by showing you famous places and making you fascinated with the tales of local lore and experience wild adventures.
For having a comfortable journey with less constraint, hiring a porter is crucial as they carry your luggage and equipment assuring you have an unburdened journey. The maximum weight limit for porters is 20 kg.
Altitude Sickness and its Prevention
Altitude sickness is a condition where your body cannot adapt to the changing altitudes. The chances of altitude sickness come into existence after reaching an elevation higher than 3,000 meters. Gaining an altitude with a constant pace and taking a break after every 1,000 meters of trekking helps decrease the chances of altitude sickness. Symptoms like headache, nausea, dizziness, vomiting, or insomnia can be seen if one suffers from altitude sickness.
To prevent altitude sickness, ascend slowly by having enough rest, avoid cigarettes or alcohol, avoid climbing more than 300 to 500 meters per day, and drink at least 3 to 4 liters of water per day.
Facilities Available
Drinking Water
Drinking water is the most essential factor in keeping yourself hydrated during the trek so trekkers are required to drink at least 3 to 4 liters of water per day. Safe drinking water like bottled water, mineral water, and boiled water are available at teahouses or lodges but come with some additional charges.
Drinking water is available at various water sources from ponds, springs, and water taps however it is recommended to use a water purifier. It is advised to carry 3 or 4 water bottles for refilling purposes.
Electricity
Electricity, along the trekking trail, is available at teahouses even in higher altitudes. Charging the electronics at teahouses comes with small fees so it is recommended for trekkers to carry power banks or portable chargers.
Mobile Networking and Internet
While at lower altitudes, good access to mobile networking and the internet is available but the access is limited with higher altitudes. Teahouses offer internal facilities through WiFi routers but getting internet access requires some fees. You can also use the Nepali sim like Ntc and Ncell to utilize mobile networks.
ATM and Money Exchange
The facilities for ATMs and money exchange along the trekking trail are not available. You can withdraw enough money and exchange it with Nepali rupees while in Kathmandu. Make sure to carry enough Nepali currency for your Makalu Base Camp trek.
Packing List
Clothing
Scarf, sunhat or warm hat, sunglasses, scarf, bandana, woolen shirt, waterproof jacket, long sleeve shirt, half sleeve shirt, fleece jacket, hoodie, thick sweater, tracksuit, trousers, waterproof pants, thermal bottoms, hiking or trekking trousers, woolen gloves, woolen socks, and trekking or hiking boots.
Toiletries
Toothbrush, toothpaste, shampoo, comb, and toilet paper
Accessories
Trekking poles, duffel bags, and sleeping bags
First Aid and Medicines
Antibiotics or painkillers, bandages, water bottles, and backpacks
Miscellaneous items
Contact lenses or power glasses, water bottles, power banks or universal adapters, cameras, and binoculars
Nepal Visa Information
If you are planning to trek in Nepal, you will require a tourist visa to enter Nepal. You can apply for a visa to Nepal from the embassy of Nepal in your country or you can get an arrival visa on your arrival at Tribhuvan International Airport. You must enter within six months from the visa-issued date. Your total stay will be counted from the day you enter Nepal.
Foreigners except for citizens of India or China, compulsorily require a visa to enter Nepal, and it is charged around US$ 40 as visa application fees for 30 days for a tourist visa.
Responsible Tourism
Our experienced field staff or team strongly believes that we have a responsibility to act in favor of the local culture and environment. We heartily request all our guests to respect the local people, culture, traditions, and beliefs, be responsible, and express the positive influence of tourism in Nepal to local people and support the well-being of the local community. Let's leave only footsteps behind and capture only good memories from the Makalu Base Camp trek.

The accommodation during your stay at Kathmandu is offered in a 4-star category hotel with all the luxurious facilities.

Accommodation during the Makalu Base Camp trekking, safe and hygienic tea houses are arranged. Although the teahouses don't have modern facilities, the room available in the tea houses usually come in double occupancy including beds, blankets, mattresses, pillows, and attached bathrooms. Attached bathrooms might not be available everywhere, but you will get a luxury toilet available in the tea houses. Single rooms are available and they will be provided for female solo travelers.
We will make sure and accommodate you to the best tea houses available with great views and scenarios during the trek.
While at Kathmandu, hotels offer a variety of delicious meals according to your selections.

The body requires a tremendous amount of energy to walk uphill and downhill for a long time so food is one of the most essential parts while trekking to Makalu Base Camp. Foods that are rich in proteins, minerals, and carbohydrates are offered in teahouses. Even though the food items are limited, the menu includes:
For Breakfast
Tibetan bread, Corn flakes, Chapati, Oatmeal, French toast with jam, fried rice, pancakes, porridge with milk, fried or boiled eggs, honey, and peanut butter, muesli, vegetable items, and drinking options like hot tea and hot chocolate.
For Lunch Dal, Bhat, Tarkari, Thukpa, Noodles, Spaghetti, Fruits, vegetable items, sherpa stew, chapati, bread, macaroni, momos (dumplings), pizza, burgers, spring rolls, steaks, potato items, rice and curry, and dessert items.
For Dinner Dal, Bhat, Tarkari, Chapati bread, macaroni, Korean Ramen, pizza, burgers, spring rolls, yak steak, rice with curry, momos (dumplings), sandwiches, meats, thukpa, spaghetti, and dessert items like rice pudding or apple pie.
Mt. Makalu lies in the Mahalangur section of the Himalayas, about 19 km southeast of Mt. Everest. It is located in Sankhuwasabha, Nepal's eastern region, entirely within Makalu Barun National Park.
Solo trekking in Makalu Base Camp is not allowed however you can do the trek alone only by hiring a guide and porter. If you are a beginner, then solo travel is not recommended.
Makalu Base Camp is graded as a moderate to challenging level trek. The level of difficulty mostly depends upon an individual's physical fitness, weather conditions, and trekker's experience. If you are a regular trekker, the route is less demanding and less challenging.
The highest elevation you will experience during the Makalu Base Camp trek is 5,100 meters/16,732 feet.
Makalu Base Camp is among the solitude routes that take 20 days to complete the entire trek starting from Tumlingtar. Due to remoteness and longer itineraries, and depending upon group sizes, the Makalu Base Camp trek costs around US$ 2,000.
For the Makalu Base Camp trek, you'll walk around 6-7 hours on average per day.
The Autumn season (September, October, and November) and the spring season (March, April, and May) are considered the best time for Makalu Base Camp trekking when the weather is favorable and the views are crystal clear.
Makalu base camp trek offers you numerous beauties of untouched nature ranging from alpine meadows to lush forests to incredible vistas of the Himalayas. Also, it is home to numerous exotic floras and faunas. All these factors make the Makalu base camp trek one of the most beautiful moments to be cherished for your lifetime.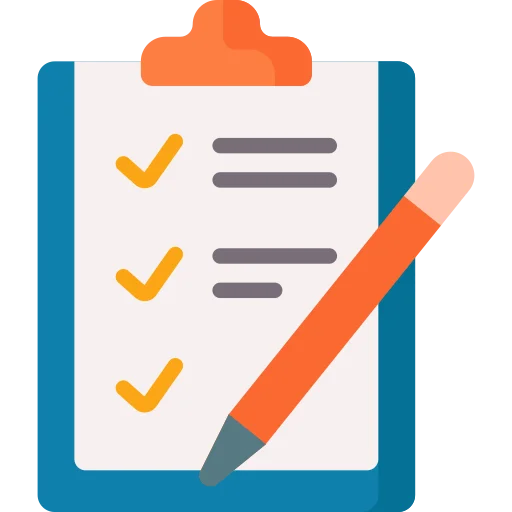 Book This Package
Want More Discount?
Come on Group
Based on Cost, Duration, & Group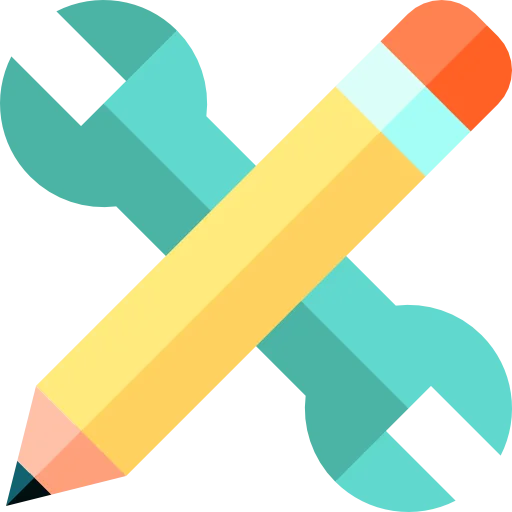 QUICK INQUIRY
15+ years of Industry Experience
Best Price Guaranteed
Fabulous Hospitality
Highly Trained And Experienced Team
Download Brochure
Need Help With This Trip?
Talk With Expert
+9779849615880