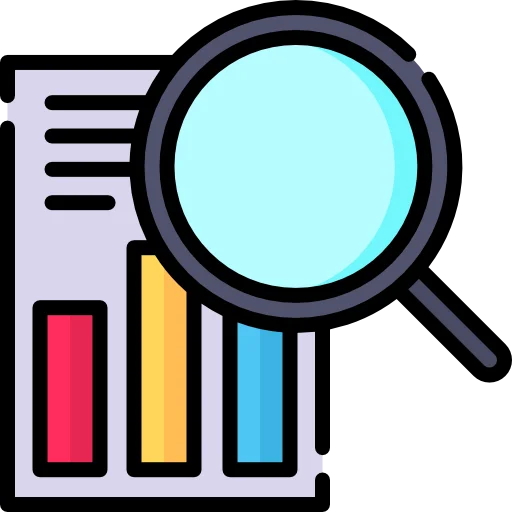 Manaslu Circuit Trek Overview
Are you seeking an extraordinary and transformative journey that will leave an indelible mark on your heart and soul? Look no further than the enchanting landscapes of Nepal, where the Manaslu Circuit Trek awaits. As a travel operator dedicated to crafting unforgettable experiences, we invite you to join us on this awe-inspiring adventure through the stunning Himalayas.
Nestled in the Himalayan region of Nepal, the Manaslu Circuit Trek offers an off-the-beaten-path adventure that circles around the eighth-highest peak in the world, Mount Manaslu (8,163 meters). This trek is often referred to as the "best-kept secret" of the Himalayas due to its relatively lesser-known status compared to the ever-popular Everest and Annapurna treks. The route takes you through a diverse range of landscapes, from subtropical forests to high alpine meadows, and presents an opportunity to engage with local cultures that have remained untouched by the modern world.
The region is a hidden paradise, where pristine nature, ancient monasteries, and traditional Tibetan culture converge. This trail takes you through remote villages inhabited by indigenous ethnic groups like the Gurungs, Tamangs, and Sherpas. These warm and welcoming communities will provide you with a glimpse into their traditional way of life, as well as the opportunity to savor local delicacies and witness age-old customs.
In this article, we will provide comprehensive information
Once you land at Tribhuwan international airport you will meet one of our representatives who will transport you to your accommodation. The remainder of the day is yours to unwind and explore this exciting metropolis. Later on, we will provide a briefing on the complete trek and give you all the information which are necessary before embarking on the trek.
Starting early in the morning from Kathmandu, you'll leave the urban landscape behind and enter the scenic countryside of Nepal. The drive follows the Prithvi Highway, offering picturesque views of terraced fields, traditional villages, and glimpses of the Trishuli River.
As you continue, the road gradually becomes more rugged, and you'll begin to ascend into the hills. The journey takes you through narrow mountain roads with hairpin turns, passing through charming towns like Gorkha, famous for its historical significance and ancient palace.
The road conditions can vary, with some stretches being bumpy and unpaved. Along the way, you'll enjoy panoramic vistas of the surrounding hills, glimpses of distant Himalayan peaks, and the opportunity to observe local life and culture.
As you approach Machha Khola, the road descends steeply towards the Budi Gandaki River. The village is situated by the river and marks the starting point of the Manaslu Circuit Trek. The day's drive culminates with a sense of accomplishment as you reach this remote village, surrounded by lush greenery and the promise of adventure.
Leaving Machha Khola, the trail leads you through a mix of rocky terrain and dense forests. You'll cross the Machha Khola (Fish River) on a suspension bridge and trek alongside the river, ascending and descending along the way. The path offers glimpses of beautiful waterfalls and terraced fields as you pass through small villages.
After trekking for around 2-3 hours, you'll reach Khorlabesi, a quaint village located at the confluence of the Soti Khola and the Budhi Gandaki Rivers. It serves as a potential lunch spot and a place to rest. After that, the trail takes you through narrow and rocky sections, accompanied by the soothing sound of the Budhi Gandaki River. The path winds through lush forests, where you can spot various bird species and enjoy the tranquility of nature. You'll pass through the village of Yaru Khola and continue trekking amidst terraced fields and quaint settlements.
After trekking for 4-5 hours, you'll reach Jagat, a scenic village that marks the entry into the Manaslu Conservation Area. This picturesque village is characterized by its traditional houses, prayer wheels, and stone-paved streets. It's an ideal place to spend the night, immersing yourself in the local culture and preparing for the next leg of the trek.
Leaving Jagat, the trail gradually ascends through a mixture of rocky terrain and forests. You'll pass through the village of Sirdibas, where you can observe the traditional culture and lifestyle of the local Gurung community.
Continuing along the Budhi Gandaki River, the trail leads to Philim, a beautiful village adorned with terraced fields and picturesque surroundings. Trekking for approximately 4-5 hours, you'll reach Philim, which serves as a common resting point with basic amenities and accommodation.
From Philim, the trail meanders through scenic landscapes, including forests and agricultural fields. As you trek deeper into the valley, you'll cross several suspension bridges and encounter charming villages along the way. After trekking for around 4-5 hours, you'll reach Deng, a tranquil village. Deng offers a serene ambiance, surrounded by stunning mountain vistas and rich cultural heritage. Spend the night in a teahouse, savoring the peaceful ambiance of the mountains.
Leaving Deng, the trail gradually ascends through a mix of forests and terraced fields. You'll trek alongside the Budhi Gandaki River, crossing suspension bridges and passing through small villages along the way. The trail offers glimpses of beautiful landscapes and mountain views. After trekking for approximately 4-5 hours, you'll reach Ghap, a peaceful village situated at an elevation of around 2,160 meters. Ghap provides a pleasant resting place with teahouses and basic facilities.
Continuing from Ghap, the trail continues through lush forests, crossing several streams and waterfalls. The path gradually ascends, offering panoramic views of the surrounding mountains and valleys. As you ascend, you'll pass through Tibetan-style villages where you may learn about the native way of life and mingle with the hospitable locals.
Finally, you will arrive in Namrung, a traditional town perched at a height of around 2,660 meters, after trekking for about 5–6 hours. Namrung offers a variety of lodging options with breathtaking views of the adjacent Himalchuli and Ganesh Himal peaks.
From Lihi, the trail continues through an exquisite region with breathtaking views of the Manaslu and Ganesh Himal peaks. As you walk along the ridge, you will pass through small towns and suspension bridges.
You will reach Sho after a 3- to 4-hour hike on the gently ascending trail. With tall mountains and verdant foliage all around, this village offers a tranquil and beautiful setting. The trek commences from Sho and takes you to Lho, a hamlet renowned for its historic monasteries and breathtaking views of Mount Manaslu. You may see the local way of life and traditional Tibetan-style homes here.
After trekking for approximately 3-4 hours, you'll reach Samagaon, a highlight of the Manaslu Circuit Trek. Samagaon is a beautiful village situated at the foot of the Manaslu Glacier, offering panoramic views of the surrounding peaks. Here, you can explore the ancient Pungyen Gompa, interact with the locals, and immerse yourself in the cultural richness of the region.
To aid in acclimatization, spend an extra day in Samagaon. This allows your body to adjust to the higher altitude and helps reduce the risk of altitude sickness. Take a short hike to explore the surrounding areas, such as the glacial Birendra Tal (Lake), offering stunning views of Manaslu and the surrounding peaks. Immerse yourself in the local culture, interact with the friendly locals, and witness their daily way of life. This rest day also provides an opportunity for relaxation and rejuvenation before the challenging sections of the trek.
Leave the tranquil village of Samagaon behind and continue your trek toward Samdo. The trail gradually ascends through barren landscapes, with panoramic views of Manaslu, Naike Peak, and other surrounding peaks. Traverse through rocky terrain, crossing streams and yak pastures. Experience the rugged beauty of the landscape, surrounded by towering peaks and pristine glaciers.
You will arrive in the village of Samdo, which is close to the Tibetan border, after 3–4 hours of trekking. Traditional stone homes with flat roofs and ornately carved wooden windows and doors make up the village, which has a beautiful atmosphere. As a point of entry to the Tibetan plateau, Samdo Village gives visitors a genuine taste of Tibetan culture and the chance to fully immerse themselves in the area's rich cultural heritage. Take in the breathtaking scenery and become fully immersed in the distinctive culture and way of life of this high-altitude community.
After leaving Samdo, the trail makes a gradual ascent through rocky terrain and sparsely vegetated areas. You will arrive at Larkya Bazaar after a 3- to 4-hour journey. This little community offers trekkers a rest stop with a few teahouses and businesses. The trail, also known as Larkya Phedi, steadily ascends from Larkya Bazaar to Dharamsala and becomes more difficult. You'll pass over moraines and possibly come across snow patches as you continue to ascend, especially in the winter and early spring.
You will arrive in Dharamsala, the base camp for crossing Larkya La Pass, after trekking for around 3 to 4 hours. It's breathtaking to see the distant Himlung Himal, Cheo Himal, Kang Guru, and Annapurna II. As you rest and get ready for the pass crossing the following day, take in the panoramic views of the nearby mountains and glaciers. Keep in mind that only the most basic accommodations and amenities are offered to trekkers.
It will be a challenging and rewarding day as you cross the spectacular Larkya La Pass, the trek's highest point. Begin the ascent early in the morning to take advantage of the best weather conditions. As you climb, marvel at the panoramic views of the surrounding peaks and glaciers. The pass connects the Budi Gandaki Valley with the Marsyangdi Valley, acting as a natural divide between the Manaslu and Annapurna regions. Once at the top, savor the incredible sense of achievement and the breathtaking 360-degree mountain vista.
After descending from Larkya La Pass, the trail leads you through a vast and picturesque valley. You'll pass through moraines, and the landscape gradually changes to lush forests and meadows. Trekking for approximately 4-5 hours from Larkya La Pass, you'll reach Bimthang, a beautiful village located at an altitude of around 3,720 meters. Bimthang is surrounded by majestic peaks such as Manaslu and Lamjung Himal and provides a tranquil setting to rest and soak in the natural beauty of the region.
The trail initially descends through picturesque scenery of thick forests, meadows, and streams after leaving Bimthang. You'll go via charming villages and terraced fields, providing a window into the way of life in the area. You will arrive in Tilije after traveling for about 4-5 hours as the trail steadily drops. At a height of about 2,300 meters, this lovely village offers a comfortable resting location with teahouses and basic amenities. The trail continues from Tilije along the Marsyangdi River as it takes you toward Dharapani.
As you trek, you'll cross suspension bridges and traverse through picturesque landscapes. The path passes through the villages of Thonje and Karte, offering cultural insights and interactions with locals. After trekking for around 3-4 hours, you'll arrive at Dharapani, a vibrant village situated at an altitude of approximately 1,960 meters. Dharapani is a popular stop on the Annapurna Circuit Trek, and here you'll find more amenities, including lodges, shops, and restaurants.
On the last day of our trek, we will catch a jeep and drive to Besi Sahar. It will take about 3 hours to reach Besi Sahar. On reaching Besi Sahar we will again drive on the bank of the Marshyangdi river to reach Kathmandu. On the way enjoying amazing views of green hills, mountains, farming terraces, and villages on both sides of roads we will reach Kathmandu after about 7 hours.
After breakfast enjoy your time visiting around and finally, we will drop you to the airport
We Are Here To Make You Satisfied. Not Satisfied With The Trip? Don't Worry You can Customize your own trip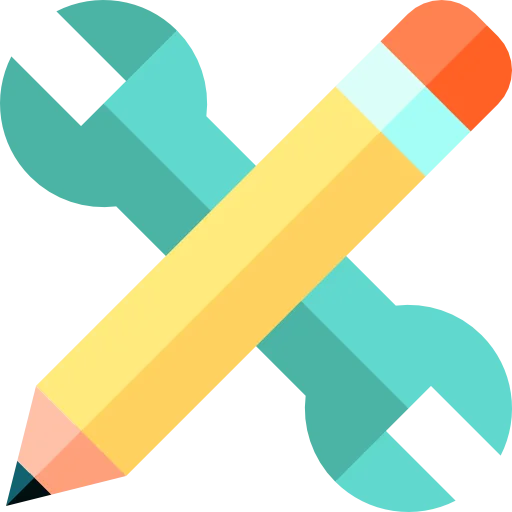 Customize Your Trip
Included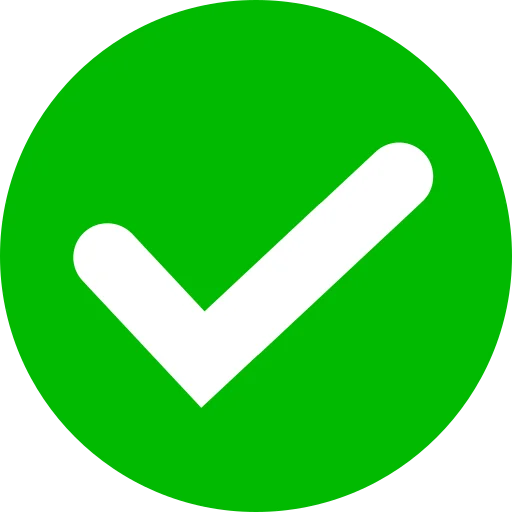 All ground transportation (including trekking starting/ending point, airport pick up/drop) by private tourist vehicles as per itineraryThree-star category hotel in the city(Kathmandu) in twin sharing bed with breakfast basis & standard trekking lodge in Manaslu Base Camp trekking route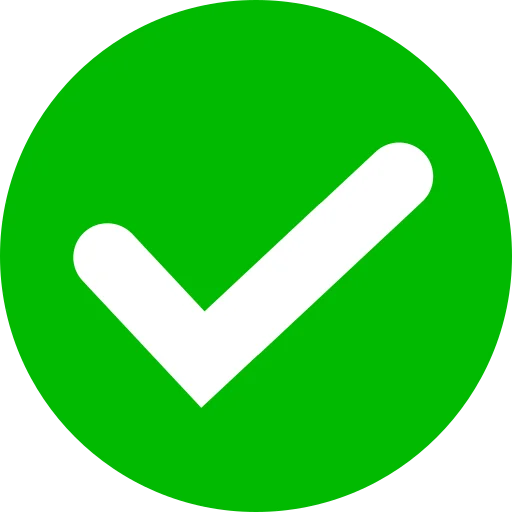 Full meals during trekking as mentioned in the itinerary (Breakfast, Lunch, Dinner with tea or coffee )First aid medicine itemsManaslu Conservation Area Trekking permit, Annapurna Conservation Area Permit, Restricted Area Permit & TIMS card (Trekkers Information Management System)Experienced, licensed one trekking guide up to five trekkers in the group including their salary, accommodation, meals, and their insuranceOne assistance guide if trekkers are more than five in the group including their salary, accommodation, meals, transportation, and insuranceOne porter to carry your luggage (for two guests one porter to carry baggage) including their salary, accommodation, meals, transportation, and insuranceSome necessary types of equipment sleeping bag & Down jacket (if you need, return after trek)One special cultural show and farewell dinner programDuffle Bag to use in trekking, T-shirt, and Trip certificate (after trip completion our government/Local taxes and official expenses
Excluded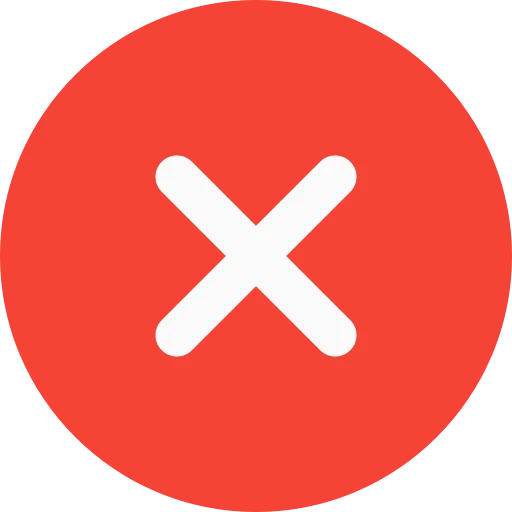 Extra Lunch & Dinner in KathmanduDessert & any types of drinks during the tripKathmandu city tour entrance feeYour international air ticket & travel insuranceTips for the trekking crew members
Best Time to do this Trek
The best times to undertake the Manaslu Circuit Trek are during the spring (March to May) and autumn (September to November) seasons. These periods offer clear skies, mild temperatures, and stable weather conditions, providing an ideal environment for trekking. Spring showcases blooming wildflowers and rhododendrons, while autumn presents dry trails and unobstructed mountain views. During these seasons daytime temperature ranges from 10°C to 20°C and nighttime temperature ranges from 0°C to 10°C. While both seasons are popular, they each offer unique experiences, making either a great choice for your trekking adventure.
Preparation necessary for this trip
To ready yourself physically for the demanding Manaslu Circuit Trek, focus on cardiovascular fitness through activities like hiking, jogging, or swimming. Strengthen your muscles, particularly the legs, and core, to handle steep ascents and descents. Integrate stamina-building routines that gradually increase in intensity and duration, mirroring the long trekking days. Train with a loaded backpack to accustom yourself to the weight you'll carry. Similarly to control potential tension and anxiety, use relaxation techniques like deep breathing and meditation. Also, make sure to do some research on the route and any potential obstacles.
Check out for more tips and advice for perfect trekking in Nepal
You may be interested in
Things to know before going trekking in the Himalayas
Difficulties and Solutions to overcome them


High Altitude:
Ascents to higher altitudes, particularly near Larkya La Pass, can be loaded with the risk of altitude sickness, which includes symptoms including headache, nausea, and dizziness.
Solution:
Acclimatize gradually by climbing gently to give your body time to acclimate to the lower oxygen levels. Consider acclimatization days where you stay at the same altitude, drink plenty of water, and refrain from using tobacco and alcohol. Check out this link for more information about avoiding altitude sickness.
Cold Temperatures:
Winter and higher altitudes bring freezing temperatures, increasing the risk of hypothermia and frostbite.
Solution:
Pack appropriate warm clothing in layers, including insulated jackets, thermal wear, gloves, and a warm hat. Use a good-quality sleeping bag suitable for cold conditions.
Trail Conditions:
Icy, muddy, and slippery trails can pose a risk of falls and injuries.
Solution:
Wear sturdy, waterproof trekking shoes with good traction. Trekking poles provide stability, especially on tricky terrain. Walk carefully and choose appropriate footwear based on the season.
Physical Stamina:
The trek involves long walking days, demanding good physical stamina and endurance.
Solution:
Engage in regular cardiovascular exercise before the trek to improve your fitness. Start with shorter hikes to build up stamina and gradually increase the distance.
Cultural Etiquette:
Cultural differences may cause miscommunication or unintentional disrespect for regional traditions.
Solution:
Before the trek, educate yourself about regional traditions and cultural standards. Be courteous, obtain consent before taking photos, and dress modestly, especially in rural areas and in places of worship.
Weather Changes:
Mountain weather is unpredictable, with rapid changes from sunshine to rain or snow.
Solution:
Check weather forecasts regularly and be prepared for sudden changes. Always carry a rainproof layer and dress in layers to adapt to changing conditions.
Local Cuisine:
Adjusting to local food, different from what you're used to, can be challenging.
Solution:
Carry energy bars, hydration tablets, and familiar snacks to supplement local meals. Trying local dishes can be a rewarding cultural experience.
Remote Medical Care:
Challenge: Access to quality medical treatment can be difficult because of the lack of medical facilities along the trail.
Solution:
Always have a basic first aid kit on hand, complete with bandages, antiseptic ointment, painkillers, and any required prescription drugs. Put safety first, and in the event of accidents or medical problems, ask for assistance from your trekking group or guides.
Manaslu Circuit Trek for Solo Trekkers
There is no possibility to trek solo without a registered guide in Manaslu Circuit Trek because it lies in a restricted area trekking in Nepal. All the trekkers may not have the same interest which means they like to trek solo. if you are interested to do trekking solo with our guide feel free to contact us at +977-9849615880 we manage permits in groups and send you a private guide for personal service service
Drinking Water for Round Manaslu Trek
Water is the most essential thing while trekking. You need to drink at least 3 to 4 liters of water per day during trekking at higher altitudes. You can abundantly find safe and fresh water at lower altitude but at higher altitudes, water from taps or streams are not fully safe to drink. At such places, you can ask for boiled water at tea houses or purify the water with water purification tablets.

Electricity and Internet for Manaslu Circuit Trekking
Electricity at lower altitudes is generated through the national grid whereas electricity at higher altitudes is generated through solar power. As a result, Electricity may not be available on cloudy days. Generally, electricity of low voltage is available at higher altitudes which means there may not be plugins to charge your phone, cameras, or batteries in the personal room. You should carry a power bank with you or ask the receptionist to charge your devices by paying some extra charges.

Similarly, While connectivity may be limited in remote areas, some teahouses or lodges may have limited access to Wi-Fi or satellite internet for a fee. Mobile phone networks may be available at certain points during the trek, but coverage can be unreliable.

ATM facilities Manaslu Trekking Routes
ATM facilities are limited along the Manaslu Circuit Trek, particularly in remote areas. It is advisable to carry enough Nepalese currency (Nepali Rupees) with you during the trek for expenses such as meals, accommodations, and additional services.
Guides and Porters
Our seasoned guides are local experts who not only navigate the trails but also offer cultural insights, and historical context, and ensure your safety throughout the journey. They facilitate meaningful interactions with local communities, enriching your understanding of the region's heritage. Moreover, they take responsibility for logistics like arranging accommodations and coordinating meals.
Porters are also available with some extra charge. Our diligent porters are dedicated to easing your journey by carrying up to 20 kg loads, allowing you to immerse yourself in stunning landscapes without the burden of heavy gear.
At the culmination of your trek, expressing your gratitude through tipping is encouraged(about 10% to 15% of the total trip cost). This resembles the appreciation of the unwavering commitment of our guides and porters to curate an unforgettable and safe journey. With our meticulous arrangement of guides and porters, we guarantee a remarkable and enriching Manaslu Circuit Trek.
Packing Items
When embarking on the Manaslu Circuit Trek, it's essential to pack wisely and carry the necessary items to ensure your comfort and safety throughout the journey. Here is a list of important things to carry:
Clothing:
Moisture-wicking base layers (long-sleeved shirts, thermal underwear)

Insulating layers (fleece jackets, down or synthetic insulated jackets)

Waterproof and windproof outer layer (jacket and pants)

Trekking pants (convertible pants are versatile)

Shorts (for lower altitudes)

Thermal socks and hiking socks (a few pairs)

Warm hat and gloves

Sun hat or cap for sun protection
Footwear:
Sturdy trekking boots with good ankle support

Comfortable and worn-in hiking shoes or sandals for evenings

Gaiters (optional but useful for snow and loose terrain)



Accessories:
Sunglasses with UV protection

Trekking poles for stability and reduced strain

Headlamp or flashlight with spare batteries
Gear:
Sleeping bag suitable for cold temperatures (at least -10°C)

Sleeping bag liner for added warmth and hygiene

Daypack for carrying essentials during daily treks

Duffel bag or backpack for porters to carry (limited weight, usually around 15 kg)

Reusable water bottle or hydration system

Water purification tablets or filter

Personal first aid kit with basic medications

Personal toiletries and hygiene supplies
Electronics:
Camera or smartphone for capturing memories

Portable charger or power bank

Adapter plugs for charging devices (Nepal uses Type C and Type D plugs)
Miscellaneous:
Snacks and energy bars for quick energy on the trail

Cash (Nepalese rupees) for purchases along the way

Reading material or entertainment for downtime

Personal entertainment (cards, games, etc.) for socializing with fellow trekkers
Documents required during this trek
Here is a list of some important documents you should have:
1. TIMS Card: All trekkers in Nepal must have a TIMS card, which stands for Trekkers' Information Management System. This card aids in tracking trekkers' movements and offers crucial details for their security and safety.
2. Restricted region Permit: The Manaslu Circuit Trek requires a unique permit known as the Manaslu Conservation Area Permit (MCAP), which we will provide. This is necessary because the trek passes through a restricted region.
3. Annapurna Conservation Area permission (ACAP): Due to the Manaslu Circuit Trek's brief overlap with the Annapurna Conservation Area, this permission is also necessary. We will also provide the ACAP, just like the MCAP.
4. Travel insurance: In the event of unanticipated events or mishaps while on the hike, travel insurance that covers medical costs, emergency evacuation, and trip cancellation is strongly advised. Make sure your insurance policy covers trekking activities and the altitude you'll be trekking at explicitly.
5. Passport and Visa: To enter Nepal, you must have a passport that is valid for at least six months. You will also require a Nepal tourist visa, which may be obtained at land border crossings or the Tribhuvan International Airport in Kathmandu upon arrival.
Visa Process to Enter Nepal
Every foreign citizen requires a visa to enter Nepal except for citizens of India. If you are planning to come and trek in Nepal you will have to get a tourist visa. You will need to provide the following documents and items to get a visa to Nepal:
· Your original passport is valid for at least the next two months and two blank visa pages.
· Photocopies of the personal information page of your passport.
· At least one recent passport-size picture of yourself.
· The completed and signed Nepal Tourist Visa Application form.
· Valid return flight or travel ticket.
· Proof of sufficient financial means.
· Proof of having paid the Nepal visa fee.
Necessity of Insurance
Comprehensive travel insurance is an absolute necessity for the Manaslu Circuit Trek due to the challenging nature of the journey. The trek involves high altitudes, remote areas, and potential risks such as altitude sickness, accidents, and unexpected emergencies. Insurance covers medical expenses, evacuation costs, accidents, and injuries that may occur during the trek. It also offers protection against trip cancellations, interruptions, and loss of belongings. Given the remote location and potential challenges, insurance provides peace of mind by ensuring that you are financially protected and well-supported in case of unforeseen circumstances, allowing you to fully immerse yourself in the trekking experience.
Important Etiquette to follow
Respect Local Customs:
The Manaslu region is home to diverse ethnic communities with their traditions and beliefs. Be respectful of local customs, dress codes, and social norms. Always ask for permission before taking photos of people, their homes, or sacred sites.
Greeting Locals:
Greet locals with a friendly "Namaste" (pronounced nah-mah-stay) and a smile. This gesture shows appreciation for their presence and culture.
Environmental Responsibility:
Practice "Leave No Trace" principles by not littering and disposing of waste properly. Carry reusable water bottles to minimize plastic waste, and avoid using single-use plastics whenever possible.
Support Local Economy:
Buy goods and crafts manufactured in your community to help the community's economy. Buy products that don't include endangered flora or animals.
Photography:
Asking for permission before taking pictures of individuals is always appropriate, especially in rural areas and monasteries. Some residents might not want their images taken for cultural or religious reasons.
Cultural Sensitivity:
Dress modestly, especially in villages and religious sites. Shorts, sleeveless tops, and revealing clothing may be considered disrespectful.
Monasteries and Religious Sites:
When visiting monasteries and temples, follow the rules set by the local community. Remove your shoes before entering, avoid pointing your feet at sacred objects or people, and refrain from interrupting ongoing prayers or ceremonies.
Language:
Learn a few basic Nepali phrases, such as greetings and polite expressions. Locals appreciate the effort to communicate in their language.
Exercise Responsible Tourism
Minimize Waste: Pack reusable items such as water bottles, cutlery, and containers to reduce single-use plastic waste. Dispose of waste properly and carry out everything you bring with you, including trash and non-biodegradable items.


Conserve Resources:
Conserve energy and water in teahouses and lodges. Opt for showers and electricity usage sparingly, as resources are limited in remote areas.
Minimize Plastic Usage:
Carry a reusable water bottle and water purification methods to reduce the need for bottled water. Some lodges offer safe drinking water refills.
Reduce Carbon Footprint:
Use public transportation or shared vehicles to reach trek starting points. If flying, consider offsetting your carbon emissions through reputable programs.
Wildlife and Nature Conservation:
Avoid disturbing wildlife and their habitats. Refrain from feeding animals and keep a safe distance.
Responsible Buying:
Be cautious about purchasing wildlife products, artifacts, and souvenirs made from endangered species or illegal sources.
Cultural Interaction:
Engage with local communities in a respectful and meaningful manner. Support cultural preservation efforts and consider contributing to community development projects.
Follow Regulations:
Obtain all necessary permits and follow local regulations. Respect restricted areas and follow the guidance of your trekking guide.
Leave No Trace:
Leave the environment as you found it. Avoid littering, defacing rocks, and disturbing natural formations.
How to book this Trip?
You can book Manaslu Circuit Trek through this website. For that, you will have to fill out the available online form. If you are not satisfied with our arrangement then you can customize the trip and submit your requirements. After that, you will have to make an advance payment of 20% of the total charge which is non-refundable upon trip cancellation. After making this payment, your trek is booked and now you just have to wait till we provide you follow-up information regarding this trip.
Feel free to Contact Us for any Inquiries or Booking Nepal Mobile at +977 9849615880 24/7 Available on WhatsApp, Viber, Line, or WeChat.


Extendable Trekking Options
After completing the Manaslu Circuit Trek, you have several options to extend your trekking adventure and explore more of Nepal's stunning landscapes. Here are some popular extendable trekking options:
Tsum Valley Trek: This trek takes you to the culturally rich Tsum Valley, known for its ancient monasteries, traditional villages, and unique Tibetan-influenced culture. It's an extension that offers a deeper immersion into local life and spirituality.
Annapurna Circuit Trek: Considered one of the world's classic treks, the Annapurna Circuit offers diverse scenery, from lush valleys to arid highlands. This trek circumnavigates the Annapurna Massif, providing a varied and rewarding experience.
Nar Phu Valley Trek: Venture into the lesser-known Nar and Phu Valleys, tucked away in the Annapurna region. This trek provides a chance to experience traditional Tibetan culture, visit ancient monasteries, and traverse rugged terrains.

You will stay in a cozy 3-star hotel during your time in Kathmandu. These lodgings frequently have traditional architecture, attractive furnishings, and individualized services. We work with upscale hotels that provide luxurious amenities, large rooms, fine dining restaurants, spa facilities, and more if you're looking for luxury.


Along the trek route accommodation mainly consists of teahouses and traditional lodges. These lodges offer various room options, from shared dormitories to private rooms with basic amenities such as mattresses, blankets, and shared restroom facilities. Teahouses often generate electricity through solar panels or generators, providing limited charging options for devices, and offering hot showers for an additional fee. With communal dining areas and a chance to socialize with fellow trekkers and local hosts, teahouses contribute to a culturally rich experience. Overall, teahouse accommodation offers a comfortable and authentic stay that enhances the trekking adventure.
During the Manaslu Circuit Trek, you'll find a variety of food options provided by the teahouses along the trail. Teahouses are small lodges that offer basic accommodations and meals to trekkers. Here's what you can expect in terms of food during the trek:


Breakfast:
Typical breakfast options include porridge, muesli, eggs (cooked to your preference), bread, pancakes, and Tibetan bread. You'll often find tea, coffee, and hot chocolate as well.


Lunch:
Lunch options usually consist of items like fried rice, noodles, pasta, momos (dumplings), sandwiches, and soups.


Dinner:
Dinner menus at teahouses offer a variety of choices, including local dishes and international cuisine. You can expect options like dal bhat (a traditional Nepali meal of lentil soup, rice, vegetables, and meat), curries, noodles, pasta, and more. Protein-rich foods are expected to help with muscle recovery.


Snacks:
Throughout the day, you can snack on items like energy bars, chocolate, nuts, and local treats available at the teahouses or bring them with you.


Beverages:
Almost all teahouses offer hot beverages including tea, coffee, and hot chocolate. These hot drinks are not only soothing, but they also aid in maintaining hydration at higher altitudes. Although the teahouses sell bottled water, it is advised to carry a reusable water bottle with a purifier or employ water purifying techniques.
Manaslu Circuit Trek is a difficult level trek in Nepal because of its high pass elevation of 5106m/16752ft and long rugged trekking trail in the Himalayas. however, it does not need any technical equiptment. Those trekkers who are physically and mentally fit can complete this trek easily. You need to acclimatize before crossing Larke's pass which makes it fit at the high altitude. Sometime around the winter season, you might encounter the show so at this season we do not recommend it for all ages of trekkers.
The common trekking days for most hikers to complete Manaslu Circuit Trek is 14 days however it depends on your preference, trekking routes starting and ending points. The Manaslu circuit trek covers 177 kilometers (110 miles) beginning from Soti Khola and, ending at Dharapani making one complete anticlockwise circuit that passes through maximum elevation at Larkey Pass 5106m / 16752ft. Generally, Manaslu Circuit Trek can complete within 9 to 16 days depending on preference and trekking route
Check our 9 days Manaslu Circuit Trek
Manaslu circuit trek moderate to difficult level trek, you need much physical effort to complete this trek. you need to walk 4-6 hours in a day and cross Larkey Pass 5106m / 16752ft. physically fit and mentally prepared trekkers who can walk around 6 hours in a day can complete this trek even if they are beginners.
Trekkers can extend their trek by joining other treks popular treks in Nepal such as Annapurna Circuit, Manaslu Base Camp Trek, Tsum Valley Trek, and Manaslu Circuit with Nar Phu Valley Trek.
We manage all these trekking as your time frame and interest
The average cost for the Manaslu circuit trek is $950 to $1400 however the price varies on how many days the trek is, what service is included, and the group size. we are offering 14 days of Manaslu Circuit Trek at a reasonable price of $990 including meals and accommodation with the best service.
The best month for Larkya La pass in March, April, May(Spring), and September, October, and November autumn. the best month offers a time the temperature is neither too hot nor so cold, great view, clear visibilities blue sky, however some trekkers does in another month too. Trekking in winter (December, January, and February) for the Manaslu circuit may encounter heavy snow, and rain may affect you in September.
The Manaslu circuit trek altitude is 5106m is significant for some trekkers but no need for extra oxygen supplement for the high pass. while you are on the trek staying hydrated, trying local remedies, and slowly walking style, helps to avoid altitude sickness.
No, you cannot apply for a Manaslu trek permit individually. Neither an independent guide can help you to get one. You must require a minimum of 2 people in a group to get a permit for Manaslu trekking.
Are you a solo trekkers or looking for a group to join?
Feel free to contact us for any Inquiry or Booking Nepal Mobile at +977 9849615880 24/7 Available on WhatsApp, Viber, Line, or WeChat.
There are various benefits of trekking on the Manaslu circuit. At first, it will improve the physical condition and builds the trekking experience at a higher altitude. Trekkers will observe the fantastic views of the Manaslu and Annapurna Himalaya ranges. Observe the snow-capped mountains, high glacier lakes, and the most stunning flora and fauna. As the circuit passes through ascient heritage sites. Trekkers will get to explore the traditional Tamang and Sherpa settlements.
Two days of acclimatization at Samagaun and Samdoo are enough for the Manaslu Circuit trek. Even the Manaslu Circuit trek takes place at a high altitude but the trekking route is not so long and can be finished within 13 days.
$990 USD
* ALL INCLUSIVE IN PRICE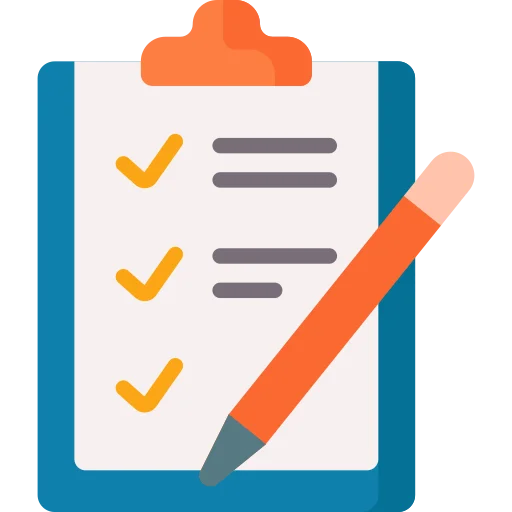 Book This Package
Want More Discount?
Based on Cost, Duration, & Group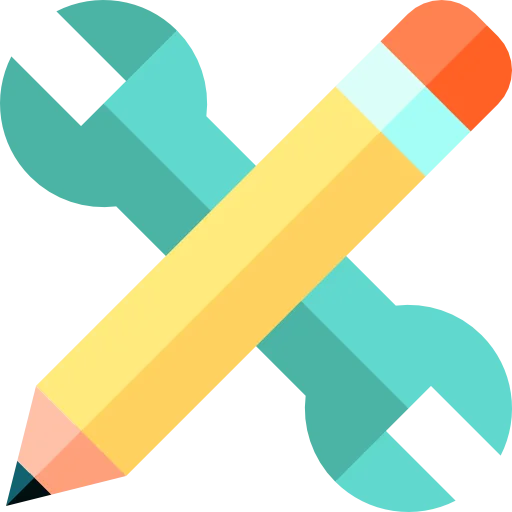 QUICK INQUIRY
15+ years of Industry Experience
Best Price Guaranteed
Fabulous Hospitality
Highly Trained And Experienced Team
Download Brochure
Need Help With This Trip?
Talk With Expert
+9779849615880