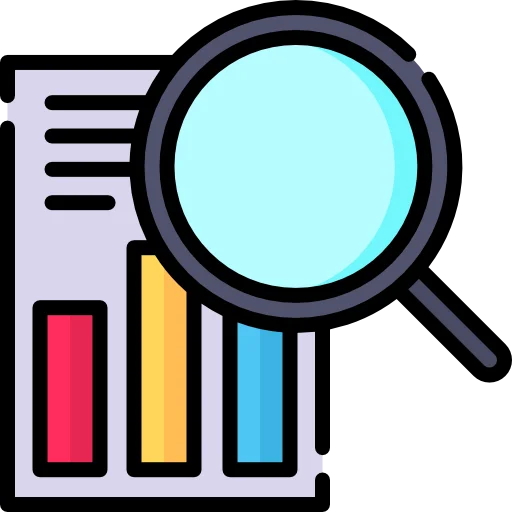 Mera Peak Climbing | Mera Peak Expedition Overview
Mera Peak is the highest trekking peak in Nepal elevating 6,467m/21,247ft above sea level. It is the elegant peak located in the Mahalangur range and Barun sub-section of the Himalayas. Mera Peak lies in Sagarmatha National Park and contains three main summits: Mera North, (6,476m / 21,247 ft) Mera Central,(6,461m / 21,198 ft), and Mera South (6,065m/19,898 ft).
Mera is an attractive peak that rises to the south of Mount Everest. And dominates the uninhabited valleys of Hongu and Hinku. And this peak provides astounding views no. of the highest mountains on Earth. Though the true summit is North, it is hardly ever climbed. As the north has a glacier in the route and the south side demands more technique. We prefer Mera Peak Central for climbing.
Highlights of Mera Peak Climbing Thrilling scenic flight from and to Lukla Walking through beautiful rhododendron forest Venture onto the ice of the Mera glacier Alluring views of surrounding landscapes The mesmerizing view of high mountains Highest trekking peak in Nepal- Mera Peak Surprising views of mighty mountains from the summit of Mera Mt. Everest, Cho-Oyu, Lhotse, Makalu, Baruntse, Kanchenjunga, Chamlang and many others Landscape changes- Woodland to scrub and moraine Attractive farming and trading village in High Himalaya
Highlights of Mera Peak Climbing
Thrilling scenic flight from and to Lukla
Walking thr
Welcome to our beautiful country, Nepal. Nepal is one of the best places to visit and explore. You will have an exciting flight from your home town to Tribhuvan International Airport, Nepal. Upon your arrival, you can see our representative waiting for you. After a warm welcome, we will transfer you to your desired hotel. After check-in, you can have rest or wander around the Thamel area. Overnight at Kathmandu.
With a beautiful morning in Kathmandu, you will have a delicious breakfast in your hotel room. Later, our guide will give brief information about your trip. We will also help you in preparation. And you can ask anything you want to know today. We will also check the required material for your trip. After that, you can visit the Pashupatinath temple for evening Arati. Overnight at Kathmandu
Today, you will have an early morning breakfast. After breakfast, our guide will pick you up and transfer you to the domestic airport. And you will have a morning flight to Lukla. Lukla flight is an adventurous 40 mins flight. You will have amazing breathtaking green and mountain scenery. With the beautiful flight, you land on Tenzing-Hillary Airport at Lukla. It is one of the most beautiful air routes in the world also the same air route for Everest Base Camp. After reaching Lukla, we will meet our other crew members.
From Lukla, we start our trek down to Paiya. Our trek goes through the jungle. We first reach to Surkhe then head toward Pakhapani. And in Pakhapani we will have lunch. After that, we continue toward Paiya. On the way, we pass through many traditional villages, jungles, and hills and reach the vicinity of Paiya. It is also known as Chutok. Overnight at Paiya.
After breakfast in Paiya, we head toward Panggom. We first trek down until we reach a wooden bridge. We cross the wooden bridge and continue to the slippery trail. Continuing the trek, we cross the Kari La pass. On the way, we pass through rhododendron and bamboo forest on a narrow mountain trail. Moreover, we also get to be in awe of the Dudh Koshi valley. And also we get the outstanding views of Dudh Kund Himal. We continue our trek and reach to Panggom Village. It is a farming and trading village as their settlers depend on farming and trading. Overnight at Panggom.
Leaving Panggom, we follow the trail to Ningsow. We descend the rock-strewn path leading to the rhododendron forest. On the way, you come across a lot of Mani walls. Likewise, we again pass through hills, ridges, and teahouse. Then we start trekking downwards. We have the astounding views of the south face of Mera Peak and Naulekh Peak on the way. We follow the zigzag through forested areas and have a steep descend. Now, you walk through a forest of pine and rhododendron having the most interesting and charming feeling. And continuing the trek you reach Ningsow. Overnight at Ningsow
Today, we first climb from Ningsow and then descend for a while. We again climb some more and reach Ramailo Danda. From this Danda, you get extraordinary views of Mera Peak and Salpa. Then, we head straight and up through the rhododendron forest. Here, you may encounter wild animals if you are lucky. Likewise, the view across the Dudh Khoshi towards Karyolung and the Lumding Himal is amazing. And the scenery across the rolling foothills of the Hinku valley is impressive too. Now we enter the Makalu Barun National Park. Following the Pasang Lhamu Trail from here, we reach Chhatra Khola. Moreover, you might even come across the elusive Red Panda on the way, if you are lucky. Overnight at Chhatra Khola.
From Chhatra Khola, we walk toward the north of the main trail to Mera Peak. First, our walk continues through the trail next to the Majang Khola. Then, our trail that merges with another trail that moves alongside the Hinku Khola. Continuing our trek, we head toward Tashing Ongma. And we cross the bridge over the Sanu Khola before reaching Kothe. On the way, you can enjoy the views of Mera and Hinku Valley. You might encounter wild animals like a jungle cat, sloth bear, etc. with the tall pine trees. Overnight at Kothe
Moving ahead from Kothe, we walk along the ridge of the Hinku Khola. It will be a beautiful trek in the shadow of Mera Peak. Our trek then stops at Gondishing, it's a summer herder's settlement in the west bank of the Hinku Drangka. After having lunch, we trek beyond Gondishing, we pass a 200-year-old Lungsumba Gompa. Here, you can find Mera Peak scripted in rock along with its route. Then a short walk takes us to Thaknak. Thaknak is a summer grazing area with primitive lodges and shops. Overnight at Thaknak.
From Thaknak, we continue our trek to Khare after breakfast. We follow the lateral moraine of Dig Glacier to Dig Kharka. It offers spectacular views of Charpate Himal. The trail then climbs through moraines to the snout of the Hinku Nup and Shar glaciers. We descend through a sandy path. And the continuous steep up climb takes us to Khare. You can see the northern face of Mera peak from here. It will be an amazing experience here. Overnight at Khare
We will spend another day in Khare. It's a separated day for acclimatization and pre-climbing training. Today, you just have to prepare ourselves better for the Mera Peak climb. And for polishing your basic climbing techniques, our climbing leader will show the best way to use the climbing gear. Climbing gears include Ice axes, harness, ascender climbing boots, and crampons. Moreover, it includes the best climbing technique with the rope. You can also consult any confusion with the expert guides. After all the preparation you can have some rest. Overnight at Khare.
After a wonderful acclimatization day in Khare, today we head toward Mera High Camp. It will be an exciting day, as we are going to climb Mera Glacier. We follow the trail with a climb over Mera Glacier. It leads straight to an ice section for a short while. We then have a gentle descend while reaching Mera Base Camp. After enjoying the alluring surrounding view from the Base Camp, we walk up to the High Camp. The trek heads across Mera La and we will have a hard walk after this. As our path is along a rocky trail with no. of crevasses. We then make our way to the top of the rock band, marked by a large cairn
From the High Camp, Makalu, Cho-Oyu, Baruntse, Kanchenjunga, Kusum Kanguru including mighty Mt. Everest appear surprising and tempting at a near distance. And after reaching High Camp, you will prepare gears for most waited destination. Today, you will have a final tip for climbing. After preparing everything to have a sound sleep. Overnight at High Camp.
It's a big day. As it is probably the most-awaited and toughest day. Our trek starts very early before the break of down. We will have early breakfast and continue up the glacier and onto a peculiar ridge. You make feel very cold in the beginning but soon your body warm-ups. On the way, you can see the first rays of the sun hitting the big peaks. And you will have the view of an amazing red glow over the mountains. And with the proper use of the climbing gear we to the peak. From the Mera peak, you will have mesmerizing views of the mighty Himalayas including Mt. Everest, Cho-Oyu, Lhotse, Makalu, Baruntse, Kanchenjunga, Chamlang and many others. The feeling of making to the summit of Mera Peak is expressible. After enjoying the astounding views, we drop back before noon. We retrace the same trail and we first reach the high camp, then base Camp and finally to Khare. Overnight at Khare
As we are trekking in the Himalayas, the weather condition is unpredictable. And it's a spare day which enables us to complete the climbing depending upon the weather condition. We can use this day for any other problems too. So in case, we are unable to summit the Mera on the previous day due to weather or anything, we can do it on this day.
After a wonderful success to the Mera Peak, we are retracing the same from Khare to Kothe. We descend first to Thaknak and continue to Kothe. On the way, we pass through dense fir, juniper, and rhododendron forest. Retracing trail is going to be easier. Overnight at Kothe
After breakfast in Kothe, we head toward Thuli Kharka. We first climb up then descend the trail. On the way, we cross several tributaries of the Inkhu Khola. And continuing the trek we reach a forked trail nearby Taktho. Then we choose the trail on our right and continue to walk. You can see the trail the Chortens. We walk downhill on a steep trail after that. And again passing by the another Chorten on the way we ascend to Thuli Kharla. You have an amazing view of the Mera Peak North, Central, and South from the Thuli Kharla. Overnight at Thuli Kharla.
With the beautiful view of Mera, you will have a delicious breakfast in Thuli Kharla. We leave Thuli Kharla and head toward Lukla today. Our trek from Thuli Kharla starts with ascending taking us to Zatrwa La Pass. From here, you can see the sterile landscape with alluring views of Cho-Oyu, Kongde Ri, Numbur Himal, Lumding Himal, etc. We then cross the pass tracing to Khumbu valley. We have a steep ascend uphill to Chutanga. From Chutanga, we walk straight to Lukla through tiny hamlets, pasture land. Likewise, we pass dense rhododendron forests under Kalo Khola Ridge. Overnight at Lukla.
From Lukla, we will fly back to Kathmandu after breakfast. The fight from and to Lukla is always in the morning, so you will have morning thrilling flight from Lukla. It gives spectacular views of the hillside landscape. After 30 mins flight, we will land at Kathmandu airport. After landing will drop you to your hotel by a private vehicle. You can have rest in the afternoon after a beautiful mountain journey. In the evening you will have a cultural/farewell dinner with the members of the Bold Himalaya. Overnight at Kathmandu.
After a wonderful journey in Nepal, today you are returning to your home town. Our representative will drop you to the airport 3 hours before your scheduled flight. Hope to see you again for another trip to the Himalayas. We can arrange the best trip whenever you want
We Are Here To Make You Satisfied. Not Satisfied With The Trip? Don't Worry You can Customize your own trip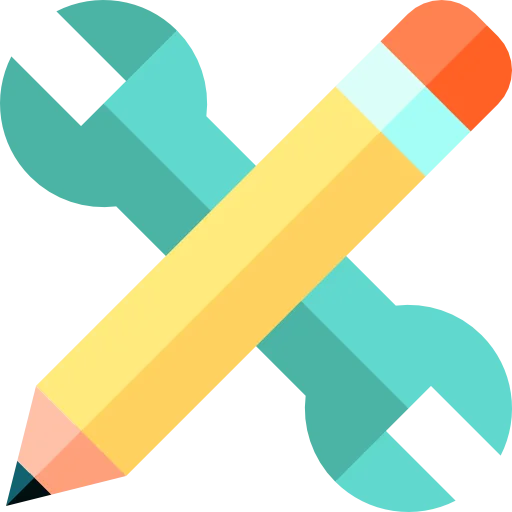 Customize Your Trip
Included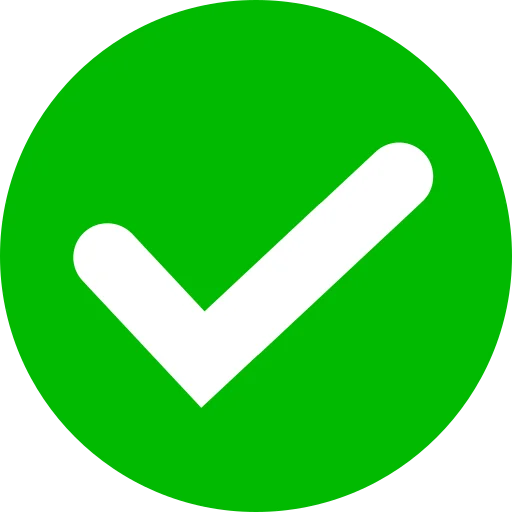 All ground transportation (including airport pick up/drop) by private tourist vehiclesFour-star category hotel in the city( Kathmandu) in twin sharing bed with breakfast basis & standard trekking lodge in trekking route & tented camp in High Camp Both way domestic flight tickets from Kathmandu-Lukla-KathmanduWhole accommodations during tripsAll necessary equipment for the expeditionFull meals during trekking as mentioned in the itinerary (Breakfast, Lunch, Dinner with tea or coffee )Essential First aid medicine items All necessary camping and climbing gears Items Climbing permit, national park permit, garbage deposit fee, & TIMS card (Trekking Information Management System) and necessary paperwork Necessary experienced, trained mountain leader climbing guide, as per group staff, cook & porters their salary, accommodation, meals and their insurance, professional, friendly guide Two special cultural show and farewell dinner programDuffle Bag, T-shirt, Trekking/Climbing map, and Trip certificate Our government/Local taxes and official expenses
Excluded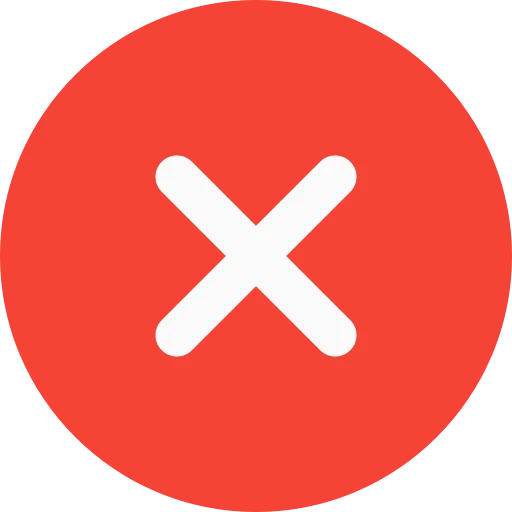 Extra Lunch & Dinner in Kathmandu Dessert & Bar billsYour international air ticket & travel insuranceTips for the trekking/climbing crew members
Excellent company for Mera Peak Climbing in Nepal
Our Genuine recommendation of Mera Peak Climbing on Tripadvisor
I did Mera peak climbing in Nepal with Bold Himalaya everything was a perfectly organized trip from start to end. Sobit organized the trip for us we had a really lifetime experience. The climbing guide Pasang was very skilled, and professionally committed to their job, porter was very nice and helpful
If you are looking for peak climbing in Nepal book without hesitation with Bold Himalaya

Gear and Clothing List for Mera Peak Climbing
Crampons, Ascender (Jumar), Climbing Harness, Descender (Figure of Eight Lock), Trekking Poles, Infinity Dry Rope/Prusik Rope, Snow Bar, Ice Screw, Slings, belay device, Helmet, Altimeter, Oxygen, Socks(Liner, Wolen), Expedition Gaiter, Base Layer/Thermal Set, Worn Hat, Cap, Glacier Glass, Ski Goggles, Hardshell Pant, Trekking Boot, Climbing Boot, Softshell Jacket, Hard Shell Jacket, Mid Layer Jacket, Insulated Down Jacket, -20 to-30 Sleeping Bag, Fleece sleeping bag liner, Sleeping Pad, Day Pack 40-50L, Duffle Bag, Insulated Synthetic, Pants (Fleece, Insulation, Lightweight, Soft Shell), Expedition Mitten, Base Layer Gloves, Headlight 200+ lumens with extra batteries, Camera, Sun Cream, Lip Care, Hand Sanitizer, Carabiners, insulated water bottle with a mug, Insulated Syntethic gloves, First Aid items, and Toe Warmers

You don't have climbing gear? don't worry we provide all necessary climbing gear to use during the Expedition
Feel free to Contact Us for any Inquiries or Booking
Nepal Mobile +977 9849615880
24/7 Available on WhatsApp, Viber, Line, or WeChat.
The keys to successful Mera Peak Climbing
Prepare with the right physical exercise and build up your strength
Choose the best season Spring (March, April, May) and autumn (September October, and November)
Follow the itinerary with proper acclimatization
Avoid smoke and alcohol while ascending

Walk at your pace
Trek high and sleep low
Stay hydrated and eat high energy diet
Follow the guide rules and do the training properly
Group Size for Mera Peak Climbing
We operate any group size of people for Mera Peak Climbing. If groups are bigger, we split the group and manage the climbing leader, porter, cook, etc) to your needs.
Physical Fitness and Experience
Mera Peak is the highest challenging trekking peak in Nepal, you need to have good physical fitness and stamina.
Guide for the Mera Peak Climbing
You will have highly experienced guides who have successfully summited Mera and other high peaks many times. The guide will play a big role in your successful summit. On acclimatization day, training day, and summit day guide will teach you all techniques, training, and uses of equipment that will be used during the summit.
Ski-in Mera Peak
A few years ago a feasibility study of Ski at Mera Peak showed that Ski can be done in Mera Peak. In the last few years, some groups have been Sking from Mera Peak every year. if you are perfect at skiing any climbers can ski while back from the summit which might be the highest place to ski in your life.
We provide 4* category hotels in Kathmandu with breakfast on a twin-sharing basis likewise in trekking, we provide the best local trekking lodge and tented camp in high camp a night before climbing the Mera Peak.
In Kathmandu, You will have a standard buffet breakfast in a 4-star hotel, likewise during the trek you will have a variety of food you can choose from the menu including Local Nepali, Indian, Chinese, and Continental. even if you are vegetarian or vegan don't worry we will manage it
From a technical view, it is not difficult because it doesn't need any technical; steep ups and downs to climb, however, reaching the summit (6,467m/21,247ft) can be difficult because of the high altitude, and low air pressure. Trekkers with good physical fitness, and stamina with enough acclimatization and pre-training with high experience guide help to successfully summit the peak in the best season.
The average days for Mera peak climbing take 15-20 days starting and ending from Kathmandu. which includes trekking days, preparation, acclimatization, and climbing days however trekking days vary in preparation acclimatization, and trekking days.
The standard cost for Mera peak climbing is around USD $2200 including 4-star Hotel in Kathmandu but we are offering this trip with a discount of USD $1990 with a 4-star Hotel in Kathmandu
The best season for Mera Peak Climbing is Spring (March, April, May) and autumn (September October, and November) with the warm temperature and clear sky likewise, some experts climb in winter (December January, and February) however you need to be ready for extreme cold and snowfall.

Sometimes climbing at such a high altitude might be risky such as altitude sickness, frostbites, slipping can get injured, or accidents, therefore, to minimize the risk of unpredictable emergencies we highly recommended to have travel insurance with covers up to maximum altitude.
The cost for Mera Peak climbing is USD1990 with full board support staff and meals including guide, accommodation, flight, permit, and many more which is the best price compared to other company's service.
In Nepal, travelers cannot climb mountains themselves. Only the Nepalese registered company under the ministry of culture, tourism, and civil aviation can offer any peak climbing or expedition in Nepal.
For the Mera Peak climbing, you will have one-day acclimatization at Khare with final preparation and pre-climb training, and at the high, you can acclimatize by hiking up and sleeping low at high camp.
Early morning we start climbing from the high camp for the summit it takes approximately six-hour and three hours to get back to base camp so the total hours for the Mera Peak climb takes seven hours.
The simple short answer is "Yes" however we start our trek from Lukla slowly climbing up to Khare. while you reach Khare you will have one day to acclimatize your body to fit in the high-altitude climate together and we provide pre-climbing training which helps for the successful Mera summit even for beginners.

Mera Peak (6,461m /21,198 ft) highest trekking peak in Nepal there is no need for oxygen support for Mera Peak climbing however our guide will have oxygen support in case of emergency.
Thousands of people have climbed Mera Peak successfully so far hundred of people have climbed the peak every year.
Yes, you can ski in Mera Peak a while back from the top. In the last few years, Ski at Mera Peak is getting popular.
If you are very known for Ski you can do skin in Nepal's highest trekking peak.
$1990 USD
* ALL INCLUSIVE IN PRICE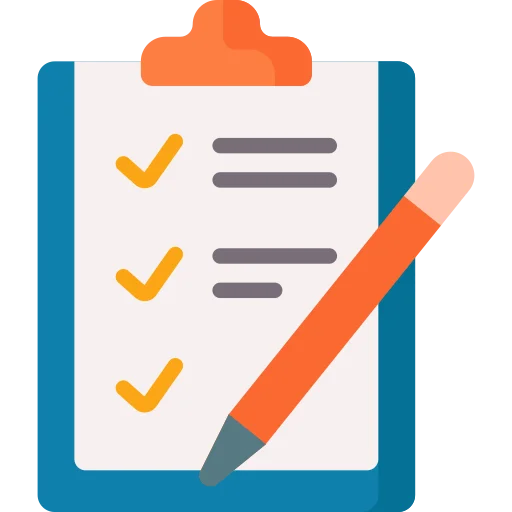 Book This Package
Want More Discount?
Based on Cost, Duration, & Group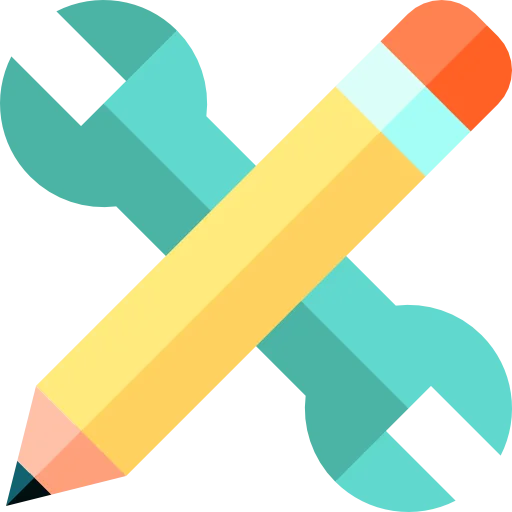 QUICK INQUIRY
15+ years of Industry Experience
Best Price Guaranteed
Fabulous Hospitality
Highly Trained And Experienced Team
Download Brochure
Need Help With This Trip?
Talk With Expert
+9779849615880