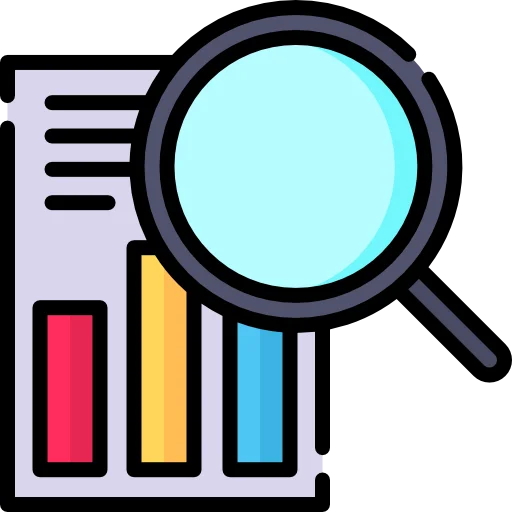 Mount Kailash Mansarovar Trip | Tour and Trek Overview
One of the most respected and sacred locations for believers of numerous faiths, including Hinduism, Buddhism, Jainism, and Bon, is Kailash Mansarovar, which is tucked away in the captivating Himalayas. Thousands of pilgrims visit the area each year due to its profound religious significance and stunning natural beauty.
At the heart of this divine abode stands Mount Kailash, often referred to as the "Center of the Universe." This magnificent peak, soaring to an elevation of 6,638 meters, is believed to be the dwelling place of Lord Shiva, the destroyer in Hindu mythology. As you circumambulate this sacred mountain, you can feel the spiritual energy coursing through every step, transcending you to a higher state of consciousness.
Mansarovar Lake: An Oasis of Tranquility
Mansarovar Lake, nestled at the base of the sacred Mount Kailash, is a divine oasis of tranquility that has enchanted spiritual seekers and adventurers for centuries. Its name translates to "Lake of Consciousness," signifying its profound spiritual significance across multiple faiths. Pilgrims undertake the arduous journey to this enchanting freshwater lake, believed to be created from the pure consciousness of the gods, to cleanse their souls through a sacred dip in its crystalline waters.
The serene ambiance and majestic Himalayan backdrop make it an ideal sanctuary for meditation and introspection, where one can embark on a transformative
Upon arriving in Kathmandu, the vibrant capital city of Nepal, you will be warmly welcomed by our representative at the airport. They will assist you with the immigration process and transfer you to your hotel.
Embark on a guided sightseeing tour of Kathmandu's ancient temples and heritage sites. Visit Pashupatinath Temple, a sacred Hindu shrine, known for its intricate architecture and rituals. Explore the peaceful ambiance of Boudhanath Stupa, one of the largest stupas in Nepal, and Swayambhunath Stupa, also known as the Monkey Temple, offering panoramic views of the city.

Later in the day, attend a comprehensive briefing session where our experienced guides will provide essential information about the upcoming pilgrimage. This is an opportunity to get acquainted with fellow travelers and address any questions or concerns you may have.
After your breakfast, we start our trip passing the Kathmandu valley through twisted roads along with up and down hills. Drive offers you dine view of the Annapurna Mountain range in the west and the Langtang Mountain range in the east after leaving Ranipauwa village. Lush green vegetation and dense flora and fauna via Langtang National Parks reached Kerung after 7-8 hours' drive after immigration formalities at the border. Complete arrangements of accommodation are maintained along with typical Nepalese food.
As we depart from Kerung and cross the Nepal-China border at Rasuwagadhi, we ascend into the highlands of Tibet, revealing stunning views of the Himalayan peaks, including Langtang Lirung and Shishapangma. The road then leads us through vast and arid plateaus, where we witness wide-open plains, snow-capped peaks, and occasional highland lakes, experiencing the grandeur of nature's purest form. After we drive through Khunmen Tso, Singing, Karru Ongchen, and Pleiku to Lake (4400m) we arrive at the mighty Brahmaputra River. The river symbolizes the essence of life for the region's people. Finally, we arrive in the picturesque town of Saga, nestled amid rolling hills, offering a warm welcome and serving as a vital stopover for pilgrims and travelers en route to Kailash Mansarovar.
Leaving behind the tranquil shores of Mansarovar Lake, the road winds through the rugged Tibetan Plateau, offering enchanting vistas of the sacred Mount Kailash on the horizon. Along the route, we pass by Chiu Gompa, a sacred monastery perched atop a hill, providing breathtaking panoramic views of Mansarovar Lake. As we venture further, we encounter traditional Tibetan villages like Hor Qu, where yaks graze in the picturesque fields.

Finally, we arrive at Tarchen, the gateway to the Kailash Kora (circumambulation), where pilgrims prepare themselves for the sacred journey. Amidst the awe-inspiring backdrop of Mount Kailash, this drive serves as a prelude to the transformative pilgrimage ahead, connecting pilgrims with the spiritual essence and mystical aura of this hallowed land.
Early in the morning after the holy bath and performing religious activities, we leave behind the tranquil shores of Mansarovar Lake, the road winds through the rugged Tibetan Plateau, offering enchanting vistas of the sacred Mount Kailash on the horizon. Along the route, we pass by Chiu Gompa, a sacred monastery perched atop a hill, providing breathtaking panoramic views of Mansarovar Lake.

As we venture further, we encounter traditional Tibetan villages like Hor Qu, where yaks graze in the picturesque fields. Finally, we arrive at Tarchen, the gateway to the Kailash Kora (circumambulation), where pilgrims prepare themselves for the sacred journey. Amidst the awe-inspiring backdrop of Mount Kailash, this drive serves as a prelude to the transformative pilgrimage ahead, connecting pilgrims with the spiritual essence and mystical aura of this hallowed land.
The trek from Darchen to Dirapuk is a profound and awe-inspiring pilgrimage that marks the beginning of the Kailash Kora around the sacred Mount Kailash. Setting off from Tarchen, the trail leads pilgrims through a diverse landscape, from flat plains to rocky terrains. Along the way, the journey encompasses significant sites like Tarboche, where colorful prayer flags flutter in the wind, and Yamadwar, a sacred spot symbolizing the start of the afterlife journey.

As the trek progresses, the enchanting Lha Chu Valley unfolds, offering mesmerizing vistas and occasional wildlife encounters. Pilgrims pause at Charan Sparsh to show humility and reverence by touching their foreheads to the ground. Ultimately, the trek reaches the revered Dirapuk Monastery, nestled at the base of Mount Kailash's northern face.

Here, amid the tranquility of the ancient monastery, pilgrims find respite and behold the magnificent sight of the sacred mountain. This transformative journey from Darchen to Dirapuk deepens the spiritual connection with the divine energies of Mount Kailash, as seekers embark on a path of self-discovery and inner reflection.
Early in the morning, we tighten our gears to explore Zuthulpuk. The trek from Dirapuk to Zuthulpuk is a profound and challenging pilgrimage, forming the second part of the sacred Kailash Kora. Leaving Dirapuk Monastery behind, pilgrims embark on a transformative journey through rugged and scenic terrains.

The trail leads to the formidable Dolma La Pass, standing tall at an altitude of about 5,630 meters (18,471 feet), where seekers offer prayers and seek spiritual blessings. The route takes pilgrims to Gauri Kund, a holy site where devotees take a purifying dip in icy waters. The pilgrimage continues to Shiva-tsal, a sacred cave with natural rock formations resembling the face of Lord Shiva, evoking deep reverence and spiritual significance.
Finally, the trek culminates at Zuthulpuk Monastery, a place of solace and rest, known for its association with the revered Buddhist saint Milarepa. This transformative journey from Dirapuk to Zuthulpuk is a test of both physical endurance and spiritual devotion, where pilgrims find inner strength and experience the profound energies of Mount Kailash. The pilgrimage is graced with the blessings of nature and the spiritual presence of countless seekers, making it an unforgettable spiritual odyssey.
The trek from Zuthulpuk to Darchen is the final and most spiritually fulfilling part of the sacred Kailash Kora. Departing from Zuthulpuk Monastery, pilgrims continue their transformative journey through serene landscapes and rugged terrains. Ascending to the revered Drolma-la Pass, also known as the "Pass of Compassion," pilgrims offer heartfelt prayers and seek blessings amidst the panoramic views of the majestic Himalayan peaks. On the descent, they reach Gauri Kund once again, where the icy waters offer a sense of purification and spiritual renewal. The completion of the sacred circumambulation of Mount Kailash is a profound moment, signifying a spiritual rebirth and the attainment of blessings from the divine. Finally, as pilgrims return to Darchen, the journey's starting and ending point, they are filled with a deep sense of accomplishment and reverence, carrying with them cherished memories of a transformative pilgrimage that has strengthened their spiritual connection with the sacred mountain and its divine energies. The trek from Zuthulpuk to Darchen concludes the awe-inspiring journey, leaving pilgrims with a profound sense of fulfillment, inner peace, and a deeper understanding of the sacredness of Mount Kailash.
Leaving behind the spiritual ambiance of the sacred lake, the road leads through the vast and mesmerizing Tibetan Plateau, we drive back to Dongba.
The drive from Dongba to Kerung is an exhilarating and visually captivating journey, taking travelers through the stunning landscapes of Tibet. Departing from Dongba, the road winds through the rugged terrains of the Tibetan Plateau, offering awe-inspiring views of the surrounding mountains and valleys.

Along the way, travelers may encounter notable places such as Pelgu Tso, a mesmerizing high-altitude lake with pristine waters reflecting the surrounding peaks. The drive also leads through the majestic Lalung La Pass, where travelers can revel in panoramic vistas of the majestic Himalayan range. As the journey continues, the Kyirong Valley presents its lush greenery, charming waterfalls, and traditional Tibetan villages, providing a peaceful and picturesque interlude to the adventure.

Viewing the desert tertian and bushy grassland we reach Kerung for our overnight stay after an 8-9 hours drive on high and rugged roads. The drive from Dongba to Kerung is a memorable blend of excitement, tranquility, and cultural exploration, leaving travelers with cherished memories of the enchanting landscapes and the authentic experiences of the Tibetan Plateau.
The return drive from Kerung to Kathmandu is a journey that takes travelers back from the serene landscapes of Tibet to the vibrant city life of Nepal's capital. As travelers cross the Nepal-China border at Rasuwagadhi, they bid farewell to Tibet and complete necessary immigration formalities. The journey continues through quaint Nepalese villages, offering glimpses of traditional culture and lifestyle.

Along the way, travelers may encounter small towns with bustling markets, where they can stop for refreshments and to purchase local handicrafts. Finally, the drive reaches Kathmandu, where travelers are welcomed back to the hustle and bustle of the city, with its ancient temples, vibrant markets, and lively atmosphere. The return journey from Kerung to Kathmandu is a seamless transition from the tranquility of Tibet to the vibrant charm of Nepal, leaving travelers with a sense of fulfillment and gratitude for the memorable experiences and diverse landscapes they encountered throughout their pilgrimage to Kailash Mansarovar.
Before your flight, our staff member will drop you off at Tribhuvan International Airport for the flight. We Bold Himalaya are glad to have a great trip with you. Join the next program as you wish.
We Are Here To Make You Satisfied. Not Satisfied With The Trip? Don't Worry You can Customize your own trip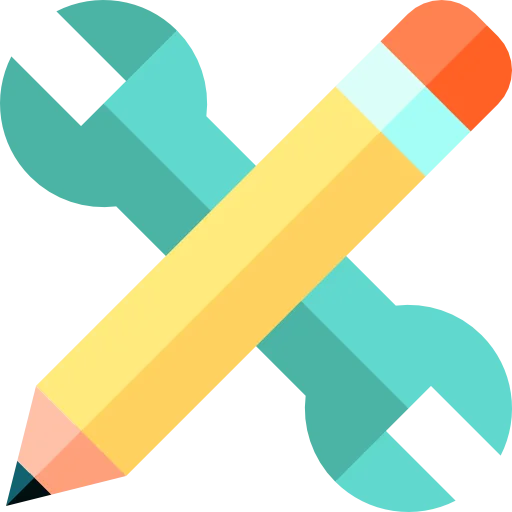 Customize Your Trip
Included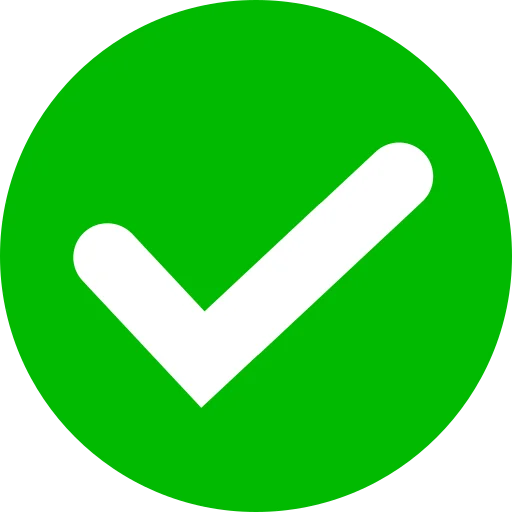 All ground transportation (including Nepal Tibet and Kathmandu Sightseen, airport pick up/drop) by private tourist vehicles as per itineraryFour-star category hotel in the city (Kathmandu) in twin sharing bed with breakfast basis & standard lodge in Tibet trekking route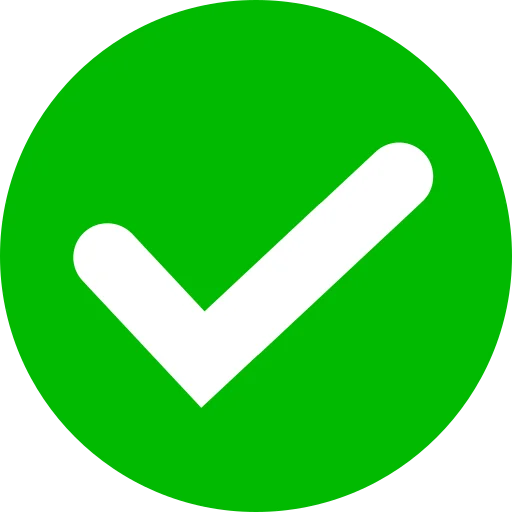 Full meals during trekking as mentioned in the itinerary (Breakfast, Lunch, and Dinner with tea or coffee)First aid medicine items support Permits for Manasarovar and Kailash Kora (round)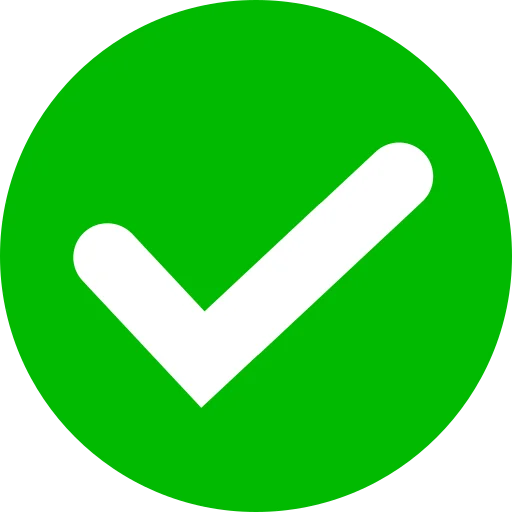 Kailash Permit, Tibet (Chinese) visa feeExperienced, Tibet Tourism Bureau Permit (TTB) approved guide for Tibet, guide for sightseeing in Kathmandu including their salary, accommodation, meals, and their insuranceOne assistance guide if trekkers are more than five in the group including their salary, accommodation, meals, transportation, and insuranceYaks and Yak-men to carry baggage, food, fuel, etc while making Kailash outer koraLeading guide and other team members during Kailash Inner KoraSome necessary types of equipment are a sleeping bag & down jacket you need to return after the trip)One special cultural show and farewell dinner programOxygen support for the whole trip Duffle Bag to use in trekking, T-shirt, and Trip certificate (after trip completion our government/Local taxes and official expenses Emergency evacuation support
Excluded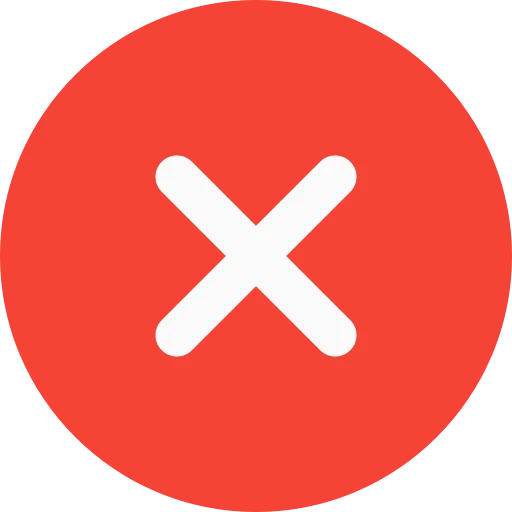 Extra Lunch & Dinner in KathmanduKathmandu city tour entrance feePersonal expenses shopping, phone calls, extra drinks, laundry, yak, etcYour international air ticket & travel insuranceHorse/ Pony Charges for Kailash outer and Inner KoraTips for the crew members
Best time to do this trek
The best time to do the Kailash Mansarovar trek is during the months of March to September. This period falls within the summer and early autumn seasons, which offer the most favorable weather conditions for the pilgrimage. During these months, the temperatures are relatively milder, and the days are longer, providing comfortable trekking conditions.
During March and April, the temperature at Kailash Mansarovar starts to rise, but the weather remains relatively cold. Average daytime temperatures range from -5°C to 10°C (23°F to 50°F). Whereas from March to June, the weather is generally pleasant, the landscapes are adorned with blooming flowers and lush greenery and the average daytime temperatures range from 5°C to 15°C (41°F to 59°F). However, the trails may still have some patches of snow, particularly at higher elevations.
With typical temperatures between 15°C and 25°C (59°F and 77°F), July and August are the warmest months. The monsoon season, which brings sporadic downpours, begins in these months. During this season, the environment gets even greener, and water bodies are revitalized. The Saga Dawa festival, which commemorates Buddha's enlightenment, is attended by pilgrims in the area, therefore this time of year also has religious significance.
September is another favorable time for the trek, with the monsoon gradually subsiding. The clear and pleasant weather provides breathtaking views of the Himalayan peaks and the surrounding landscapes.
How to prepare for this trek?
Physical Fitness: The trek involves walking for long hours at high altitudes. Therefore, it's essential to work on improving your cardiovascular endurance, strength, and stamina. Regular cardiovascular exercises like hiking, jogging, or cycling, along with strength training, will help you prepare for the physical demands of the trek.
Altitude Acclimatization: The trek involves reaching high altitudes, which can cause altitude sickness. To acclimatize properly, consider spending a few days in higher altitude locations before the trek, such as Lhasa or Shigatse in Tibet. This will help your body adjust to the thinner air and reduce the risk of altitude-related health issues.
Packing Essentials: Pack appropriate clothing for both warm and cold weather conditions, as the weather can be unpredictable in the region. Essentials include sturdy trekking shoes, warm layers, waterproof and windproof jackets, a sun hat, sunglasses, and sunscreen. Also, pack a good quality sleeping bag, as accommodation along the trek may be basic.
Medical Check-Up: Make sure you are physically ready for the pilgrimage's demands by getting a comprehensive medical checkup before starting the walk. You should carry the essential medications and discuss any existing medical issues with your doctor.
Group arrangements for this trek
As a travel operator organizing the Kailash Mansarovar pilgrimage, we are well-equipped to cater to groups of various sizes, ensuring a memorable and spiritually fulfilling journey for all participants. You will have to pre-book your trip along with your group members and inform us if you want to make a group trip to Kailash Mansarovar.
For small groups, typically consisting of 6 to 15 participants, we offer an intimate and personalized experience. With a smaller group size, travelers can enjoy more one-on-one interactions with our experienced guides, fostering a close-knit and supportive community.
For larger-sized groups, comprising more than 15 participants, we understand the need for efficient coordination and logistics. Our experienced team is adept at managing larger groups while maintaining a sense of intimacy and individual attention. Despite the larger group size, our guides and support staff are committed to providing a meaningful and transformative journey for each participant.
No matter the size of the group, our services, and provisions are customized to satisfy the various needs of the participants. Our main objective is to create a spiritually enlightening environment where each person can truly connect with Kailash Mansarovar's sanctity.
Guides and Porters
To guarantee a secure and educational journey, we offer a staff of trained and experienced guides and porters. Our tour guides are seasoned specialists with in-depth knowledge of the spiritual significance, history, and culture of the area. They promote smooth communication with local communities and provide insightful advice because they are fluent in both English and their native tongue.
Your safety and well-being are our top priorities, and our guides manage the logistics while giving you important instructions. Additionally, they provide spiritual counseling, which can help you deepen your connection to the sacredness of the sites and improve your pilgrimage experience.
While you are on the journey, our porters, many of whom are from nearby communities, effectively carry trekking supplies and equipment, reducing your workload. The porters collaborate with our guides to ensure a seamless and meaningful pilgrimage, enabling you to fully appreciate Kailash Mansarovar's transforming trip. Normally for up to 6 guides, we provide a single guide and if the size of the group increases we provide additional guides and porters.
Respectful and Meaningful Etiquette for the Kailash Mansarovar Trek
During the Kailash Mansarovar trek, it is essential to be respectful and appropriate to ensure a meaningful and harmonious journey.
Dress modestly when visiting sacred sites and interacting with local communities, covering your shoulders and knees. Seek permission before taking photographs, especially of locals or religious artifacts, and be mindful of any restrictions on photography. Show reverence when visiting temples and monasteries, removing your shoes and refraining from smoking or consuming alcohol. Respect the traditions and practices of the community while embracing them with an open mind. Be ecologically conscientious by abstaining from trash, practicing responsible tourism, and adhering to the "Leave No Trace" philosophy.
Prioritize your health and safety and adhere to the acclimatization recommendations of your guide. By following these rules, you may help protect the area's natural beauty, cultural relevance, and spiritual significance while assuring a respectful and educational experience for everyone.
Packing Items for this trek
Clothing:
Warm layers: Thermals, fleece jackets, and down jackets for cold temperatures.
Breathable t-shirts and trekking pants for moderate temperatures.
Waterproof and windproof jacket and pants for rain and wind protection.
Hat and gloves for sun and cold protection.
Comfortable walking shoes and extra pairs of socks.
Trekking Gear:
Sturdy and comfortable backpack for carrying essentials during treks.
Trekking poles for support and stability on uneven terrains.
Headlamp or flashlight with extra batteries for evening use.
Personal Items:
Personal toiletries (toothbrush, toothpaste, soap, etc.).
Sunscreen with high SPF and lip balm with sun protection.
Insect repellent for protection against bugs and insects.
Personal medications and a basic first aid kit.
Hydration and Nutrition:
Refillable water bottle and water purification method (water purifier or iodine tablets).
High-energy snacks like energy bars, nuts, and dried fruits.
Reusable containers for packed lunches.
Electronics:
Camera or smartphone.
Portable charger and extra batteries.
Miscellaneous:
Sunglasses with UV protection.
Personal journal or notebook to record your experiences.
Cash in local currency (Nepalese Rupees and Chinese Yuan) for expenses in remote areas where ATMs may not be available.
Respectful Clothing:
When visiting religious sites, dress modestly and respectfully, covering shoulders and knees.
List of documents required
Passport: It is necessary to have a passport that is valid for at least six months after the date of the trip. Keep your passport secure and always have photocopies on you as a backup.
Chinese Visa: Since Kailash Mansarovar is located in Tibet, which is part of China, you will need a Chinese visa to enter Tibet which you will obtain from us.
Tibet Travel Permit: Foreign visitors must have this particular permit in order to enter Tibet. We arranged for you to receive it, which is issued by the Tibet Tourism Bureau. Keep the original permit with you at all times during the journey.
Kailash Mansarovar Entry Permit: This permit is specific to the Kailash Mansarovar region and is necessary for visiting the sacred sites. It is also arranged by us.
Nepal Visa (if applicable): If you are traveling via Nepal to reach the border entry point for Kailash Mansarovar, you will need a visa for Nepal. Obtain the appropriate visa type after you arrive at Tribhuwan international airport.
Passport-size Photographs: You may be required to submit passport-size photographs for visa applications and permits. Carry a few extra copies with you for any additional requirements.
Travel Insurance: Although it is not a must, it is strongly advised to obtain travel insurance that protects against unanticipated events such as trip cancellation, emergency medical costs, and evacuation.
Our meticulous planning and coordination ensure that your dietary preferences, restrictions, and special requirements are accommodated. In Kathmandu, your accommodations will include delicious breakfast options to start your day. En route to Tibet, we have selected local eateries where you can savor lunch and dinner. In Kerung, our carefully chosen accommodations will serve you basic yet satisfying meals with a delightful fusion of Tibetan, Nepali, and Chinese cuisines. During the Kailash Mansarovar trek, we have partnered with guesthouses and teahouses that offer nourishing meals like rice, noodles, soups, and fresh vegetables to keep you energized for the journey.
Here's a general idea of what you can expect during breakfast, lunch, and dinner:
Breakfast:
Fresh fruits (apples, bananas, oranges, etc.)
Eggs (boiled, scrambled, or omelets) with toast or chapatis
Bread, butter, and jam
Tibetan bread or chapatis with vegetable curry
Breakfast cereals with milk or yogurt
Vegetable or cheese sandwiches
Tea, coffee, or hot chocolate
Herbal teas (ginger, lemon, mint, etc.)
Lunch:
Sandwiches with various fillings (cheese, vegetables, cold cuts)
Rolls with salads and protein (chicken, paneer)
Fresh fruits (grapes, apples, oranges)
Energy bars and granola bars
Boiled eggs or egg salad
Mixed nuts and trail mix
Energy drinks or electrolyte beverages
Fruit juices or bottled water
Dinner:
Vegetable curry with rice or naan
Dal (lentil soup) with rice or chapatis
Noodles or pasta with vegetables or meat
Tibetan dumplings(Momos) with dipping sauce
Thukpa with vegetables or meat
Fried rice or fried noodles
Paneer or tofu dishes
Seasonal vegetable salads
Sautéed mushrooms or greens
Desserts (fruit salad, sweet rice, or local sweets)
In Kathmandu, travelers stay at comfortable 4-star hotels or guesthouses, providing modern amenities for a pleasant start to the journey. Generally, low-altitude urban areas are facilitated with modern amenities such as attached bathrooms, wifi accessibility, proper dining, etc. Whereas in higher-altitude regions availability of accommodation becomes more limited due to the remote and rugged terrain. In these regions, basic guesthouses or teahouses along the trekking route provide essential facilities for a cozy stay during the trek.
En route to Tibet, basic yet cozy lodgings are selected in towns along the route. During the Kailash Mansarovar trek, travelers rest at guesthouses or teahouses along the route, providing an authentic experience immersed in the local culture.
In Zuthulpuk and Dirapuk, guesthouses offer essential amenities for a peaceful night's rest after the trek. Throughout the journey, our carefully selected accommodations provide comfort while respecting the cultural and natural beauty of the region, making the pilgrimage an unforgettable and spiritually fulfilling experience.
Yes, beginners can undertake the Kailash Mansarovar trip, but it is essential for them to be aware of the challenges involved and adequately prepare for the journey. The pilgrimage to Kailash Mansarovar involves trekking at high altitudes, which can be physically demanding and may require a certain level of fitness and endurance. However, with proper planning, preparation, and guidance from experienced travel operators, beginners can successfully complete the pilgrimage.
The Kailash Mansarovar trip requires around 12-15 days including travel and days in Kathmandu too. Besides, we offer a 12-day complete tour starting from Kathmandu via Kerung including parikrama to holy Lake Manasarvor and ending at Dharchen exploring Mt Kailash Base Camp. Some itineraries may include additional days for rest, exploration of nearby monasteries, and buffer days to account for any unexpected delays due to weather or other factors. Weather conditions can be unpredictable, leading to possible delays or the inclusion of buffer days in the itinerary. The group size and individual health conditions may also influence the duration, with some participants requiring more time for acclimatization or engaging in spiritual activities at specific locations. Customized itineraries can be designed to meet specific preferences and needs.
Dolma La Pass is the highest pass of the Himalayas in the Tibetan region, situated at an altitude of 5470m (18525ft) above sea level.
Traveling above an altitude of 2,500 meters shows the symbols of altitude sickness. Some of the best tips to avoid altitude sickness
Drink 3-4 liters of water
Eat high-calorie diet
Keep warm your body
Trek slowly, Walking fitting with the climate
Climb high, sleep low
Avoid smoke and alcohol while ascending
One of the representatives from Bold Himalaya will come to pick you up at the airport on your arrival. We have standby crew members after and during the whole trip. He /She will welcome you and transfer you to 4 stars category hotels referred by our company.
Hundreds of successful travel experiences
Best price guaranteed
Trek with a professional, skilled guide during your trip
Easy to get permits and visa
No compromise on your safety and security
Due to the pandemic period of the Covid zero policy, all the Chinese borders are closed until August 2022. Every year we operated tours before covid 19. We will continue the Mount Kailash Manasorvor Trip when the China border will open trip when the Mansorvor trip will continue after the pandemic periods come to the end.
So for upcoming notices and restrictions, you can contact us via Whatsapp or Viber at +977 9849615880.
The best time for the pilgrimage is from May to September when the weather is relatively mild and the trekking routes are accessible. The weather during these months allows for a more comfortable and safe journey.
The Kailash Mansarovar trip involves challenging trekking and higher altitudes, making it physically demanding. While it is open to people of all age groups, participants should be in good health and reasonably fit. Make sure to properly train your kids if you want to take them on the journey.
Yes, there are some rules and restrictions to preserve the sanctity of the region. some of them are listed below
Respect local customs and culture.
Practice environmental responsibility - no littering.
No smoking or alcohol consumption.
Seek permission for photography, respect restrictions.
Dress modestly and appropriately.
Follow trekking guidelines and stay with the group.
Acclimatize properly, take rest days when needed.
Maintain a peaceful atmosphere, minimize noise.
Be culturally sensitive and respectful to others' beliefs.
Follow safety guidelines provided by tour leaders.
Yes, vegetarian food options are available throughout the journey. Most meals provided during the trip are vegetarian to respect the religious sentiments of different pilgrims.
The Kailash Mansarovar trip typically involves a combination of road transport and trekking. Vehicles like buses or jeeps are used to cover the distance from Kathmandu or Lhasa to the starting point of the trek. The Kora around Mount Kailash is completed on foot.
$2500 USD
* ALL INCLUSIVE IN PRICE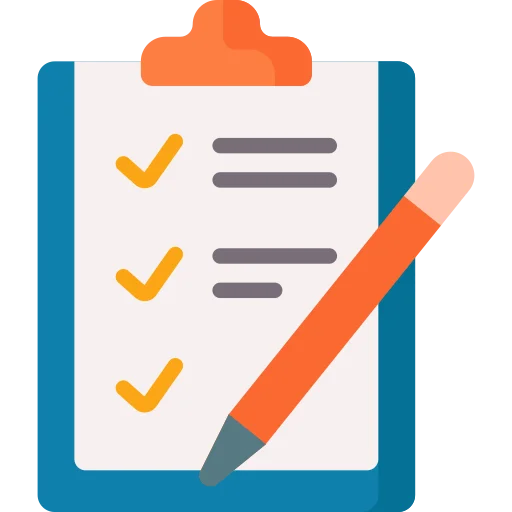 Book This Package
Want More Discount?
Based on Cost, Duration, & Group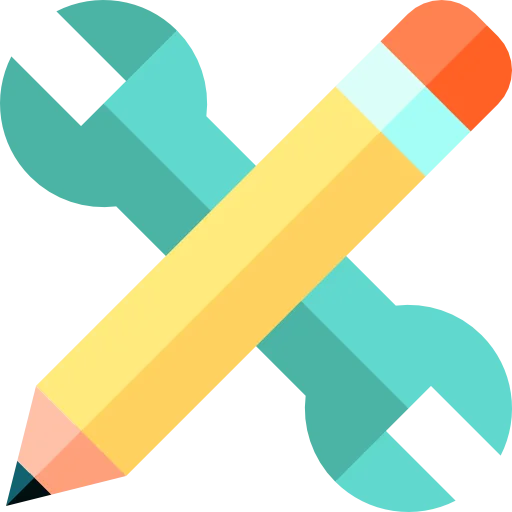 QUICK INQUIRY
15+ years of Industry Experience
Best Price Guaranteed
Fabulous Hospitality
Highly Trained And Experienced Team
Download Brochure
Need Help With This Trip?
Talk With Expert
+9779849615880