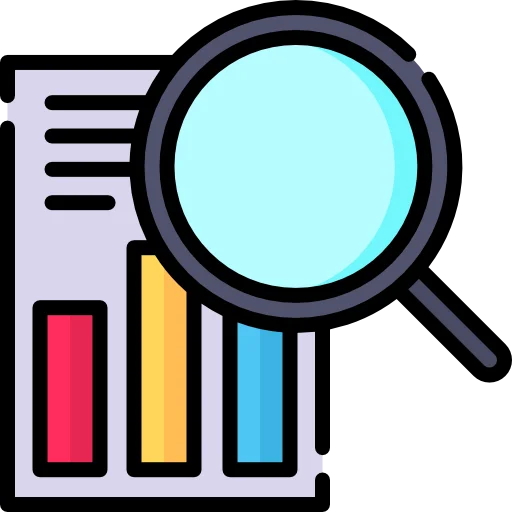 Pharchamo Peak Climbing Overview
Pharchamo Peak is a beautiful peak situated in the Rolwaling Himalayan range of northeastern Nepal. It is a straightforward snow mountain standing with a height of 6,187 meters/20,299 feet. The Pharchamo Peak Climbing offers stunning panoramic views of the eight thousand Himalayas including Mt. Everest (8,848.86m/29,031ft), Mt. Makalu (8,481m/27,825ft), and Mt. Cho Oyu (8,188m/26,864ft). There are two routes one is direct from Namche and another is from Rolwalling, if you prefer to go through Rolwaling, you have to cross the Tashi Lapcha pass which could be an adventurous trekking activity, but if you choose to go from Namche then Pharchamo peak is one of the shortest trekking peaks in terms of duration. The standard climbing route begins from the Rolwaling Valley, ascends through Drolambu Glacier, and follows the northwest ridge to the summit.

Pharchamo Peak is famous because of the ice-covered peak that offers the best experience of classic ice-climbing mountaineering experience. The climb requires technical skills, including the use of ice axes, crampons, and ropes but achievable for the climbers. However, Pharchamo Peak Climbing is the best option to get the experience of the mountain expedition. The summit of Pharchamo Peak offers mesmerizing mountain views of mountains such as Mt. Everest, Mt. Makalu, Mt. Cho Oyu, Mt. Nuptse (7,861m/25,791ft), Ama Dablam (6,812m/22,349), Thamserku (6,608m/21,680), Gaurisankhar (7,181m/23,559ft), island peak (6,
On this day we will gather at one place in the morning at Thamel and after time arrival of the flight. We will drive to the airport and take our flight to Lukla (2,800m/9,186 ft). The view from the flight passes through Kathmandu city to the Lukla airport is very amazing. We can see the beautiful view of the hills and the mountain from the flight


Around 35mins of flights from Kathmandu. We will finally reach Lukla (2,800) Tenzing-Hillary Airport. The trekking guide will arrange the loads for the porters to carry and commence the trek. We take an easy walk to Phakding for three hours and spend the night there to help acclimatize.


You can explore around the Phakding Valley if you are not tired. The evening view of the valley is really beautiful. We can have a Beautiful view of the sunset from there.
We will wake up early in the morning to have a breath-taking view of the valley. On this day we will start our hike from Phakding to Namche Bazaar. We will cross the river on a high suspension bridge and begin to climb up to Monjo (2800m) and onto the gateway to the Sagamartha National Park Entrance in place to protect and preserve this beautiful environment. We walk through the busy trail and view the tantalizing glimpses of Kusum Kanguru (6,369 m), Everest (8,848 m.), and Nuptse (7,879 m). Arrive at Namche Bazar (3,440 m). A gateway to Mt. Everest and the main trading center of this region.
It will take us 5-6 hrs to reach Namche Bazaar uphill, after having the beautiful scene of the forest. We will stay overnight in the hotel/log in to the Namche Bazaar.
On this day we will take a rest for the upcoming hike. We will explore around the Namche Bazaar on that day. Namche is a growing town tucked into a neat little valley, there are market days on Friday and Saturday. There are some interesting museums and shops. The villagers are Sherpa community people. We can see the culture and the living standard of the Sherpa Community People. We can also make a side trip to Thame, another Sherpa town north–west of Namche for acclimatization. Another option could be a day hike to Khumjung and Everest View Hotel to have a beautiful view of evening sunset in the sunrise.
We will wake up early in the morning to have a beautiful view of the morning scene of the valley. We can feel fresh by seeing the beautiful view of the mountain in the morning. We will trek to Thame (3,820m).


It will be a short hike of the trek of hiking. The route is very scenic. We will pass through many villages. We cross the Bhotekosi River and ascend to Thame amid a stone–girt field set in a broad valley. After 3-4 hrs of a hike, we will reach Thame. We can also visit Thame Monastery which is located one hour the hike uphill. We will stay overnight over there.
After breakfast, start a trek to Thengpokharka. It will be an easy hiking trail with dense forest. We can see oak trees, pain trees, rhododendron trees, and many more in the forest. We climb the main trail towards Thamo Teng and from the top, we turn westwards passing main and chorten on the way. The trail is very enjoyable. We can hear the sound of the birds singing in the forest. After a hike of 4-5 hours, we will finally reach Thengpokharka. We will be taking rest over there to stay overnight.
On this day we will hike to the Ngole. The trails lead us to the North-west of the Thengpokharka. We cross a rock slide, grassy moraine below rock overhangs to a rock-strewn area on the trail. Another one-hour hike takes us to the moraine beneath the overhangs to Ngole, the best-sheltered base campsite below the pass.
On this day also we will start our hike to North-East of the Icefall from Tashi Lapcha over screen beneath the rock wall of Tengi Ragi Tau and arrive on rocky terraces to set the high camp. We will reach the high can in 3-4 hours of hike. In the high camp, we will take basic knowledge of mountain climbing. Without any knowledge of mounting, we can't climb the mountain. At the High Camp, we will be prepared the necessary things for the climbing.
This day will be the day we have all been waiting for. On this day we will start climbing the peak. We will start our journey early morning around 5:00 am. We climb the snow slopes to gain the ridge of Parchamo rising from the broken glacier of Tashi Lepcha pass. Climbing the Pharchamo peak will be very entertaining and enjoyable. Have white snow all around as, having a view of the top, will be a memorabilia day of our life. We continue climbing on the ice field and reach the summit without much difficulty. There may be crevasses near the summit which could give problems while climbing. It might be able to take us 3-4 hours to summit. Once we reach the top we can enjoy unbelievable views of the mountains. We will take some time to enjoy the panoramic views and capture them with our camera. After spending some memorable time at the top, we return all the way back to the Base Camp to stay overnight.
This day will is a reserve day because if we could not climb the peak due to unfavorable weather conditions or for some other reasons. The weather in the high altitudes is unpredictable and can get worse at any minute. The weather can be changed at any mins so; this day will be considered an Extra day.
On this day we will be returning from the snow side. We descend through the glaciers, pass rock slides, and grassy moraine and follow the valley and arrive at Thame. The downhill trek will be much easier and more comfortable than the uphill trek. The trail leads us to the full of greenery. We can reach Thame in around 4-5 hours of downhill trek from the Base Camp. We will enjoy the evening view from Thame and the beautiful view of the sunset. We will stay overnight over here.
We will wake up early in the morning to have a lovely view of sunrise. We will continue our downhill trek after having breakfast. We will move to Namche from Thame. It is an easy descent to Namche. We can enjoy the surrounding. We will reach Namche bazaar after 2-3 hours of trek and stay overnight over there.
A four-hour walk today descending steeply for the first half then on to Phakding and continue to Lukla. Today is the final day of our trekking; it will take us around 3 hours more to Lukla from Phakding. We cross suspension bridges over Dudh Koshi River for server times pass through rhododendron and pine forest, Sherpa villages, and arrive at Lukla. We will take a good rest overnight at Lukla
This day is the last day of our trick. We return to Kathmandu by flight. We explore Lukla for the last time before our flight. It will take around 35mins to reach Kathmandu by flight. After reaching Kathmandu we have a small farewell program and we end our beautiful memorable Pharchamo Peak Climbing tour over here.

We Are Here To Make You Satisfied. Not Satisfied With The Trip? Don't Worry You can Customize your own trip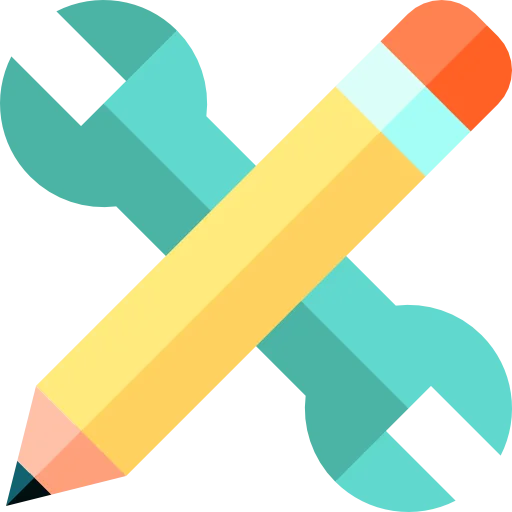 Customize Your Trip
Best time for Pharchamo Peak Climbing
The pre-monsoon season (Spring) ranges from March to May and the post-monsoon season (Autumn) falls from September to November are considered the best season for Pharchamo Peak climbing.
Spring Season
The weather and temperature are relatively stable with clear skies making the perfect climbing conditions. The snow and ice conditions on the peaks and surrounding glaciers are usually more favorable during this season. It is a flower-blooming season so the trekkers will be rewarded with beautiful flowers like jasmine, pine, and rhododendron along the forests of the trekking trail.
Autumn Season
Autumn is one of the perfect seasons for trekking and climbing expeditions in Nepal, so thousands of trekkers choose this season for peak climbing. With full of atmosphere and beauty, the autumn season offers reference weather with clear magnificent mountains. The post-monsoon period in this region is characterized by lush vegetation, stunning landscapes, and comfortable climbing conditions with excellent visibility.
Summer and Winter Seasons
Usually, Summer (June, July, and August) and Winter (September, October, and November) seasons are not preferable due to harsh weather conditions.
Day temperatures are cool but the nights are much cold in the winter season. Trekking becomes extremely difficult above altitudes of 3,000 meters due to fog and extremely cold temperatures. The trekkers might experience the risk of snowfall or avalanches during this season.
Similarly, the summer season brings heavy rain, reduced visibility, and higher chances of landslides, making it unsuitable for climbing. The weather is hot and almost every day rains making the bad weather that may invite some natural calamities during the trekking or climbing period.
Altitude
The Pharchamo Peak stands at the Rolwaling mountain range with an altitude of 6,187 meters/20,299 feet above sea level, which poses challenges related to altitude. The air becomes thinner and the level of oxygen decreases as you ascend higher. It is crucial to take proper acclimatization and gradual ascent to avoid altitude sickness to assure a successful peak climbing journey.
Weather Conditions
The weather in the Himalayas can be unpredictable and harsh, especially at higher altitudes. Strong winds, low temperatures, and snowfall can make the climb more difficult and increase the risk of frostbite and avalanches. Climbers need to be prepared for varying weather conditions and plan accordingly.
Training and Experience
The altitude and challenging trail of Pharchamo demand good physical condition, strength, and previous climbing experience. Trekkers need to be prepared physically and mentally to make a successful climbing journey. It is highly recommended to improve physical and mental endurance, be familiar with mountaineering equipment, and have prior mountaineering experience, ideally including high-altitude climbs before attempting Pharchjamo Peak. Consulting with experienced guides or mountaineering agencies is advantageous for safety, as they can provide enormous support, guidance, and local knowledge. Adequate acclimatization, proper equipment, a well-planned itinerary, and partnering with highly experienced guides are crucial for a successful and safe climb.
For more info, you can contact: +977-9849615880
Travel Insurance
For adventurous trips like trekking or mountaineering in the Himalayas of Nepal, travel insurance is mandatory. Concerning the safe and worry-free journey for trekkers, the insurance policy must cover incidents like illness, medical emergencies, accidents, trip cancellation, and loss of personal baggage and items. Make sure that your travel insurance covers trekking and climbing activities in the Himalayas up to an altitude of 6,500 meters.
Packing List
Clothing
Sunhat or scarfs, sunglasses, gloves, down Jackets, sport hiking t-shirts, fleece jackets or sweaters, Ponchos or raincoats, hiking or trekking trousers, lightweight cotton pants, bra (for females), underwear, hiking socks, and trekking or hiking boots.
Gears
Day Backpack 30-50L, Pack covers, Sleeping bag, and Water bottles
Accessories
Cell phones, Cameras, Money, and Plastic bags.
First Aid Kits
Diamox, bandages, painkillers, antibiotic eye drops, thermometer, paracetamol, anti-emetic for nausea, and oral rehydration salts.
Toiletries
Toothpaste, toothbrush, deodorants, and soap.
Climbing Gears
Ice axe, crampons, harness, ascender/jumar, helmet, tape slings, descender, snow bar, rope, ice hammer, and ice screw.
Responsible Tourism
We strongly believe in responsible tourism and all our trips are guided by economic responsibility, social responsibility, and environmental responsibility. We encourage our clients to do eco-friendly trips without affecting the uniqueness of culture, traditions, customs, and beliefs. Let's focus on successful trips with the preservation of nature and the well-being of the local community and leave nothing except footprints behind.
Permits
Like other climbing peaks, Pharmacho Peak Climbing also requires a peak summiting permit from Nepal Mountaineering Association. The other permits required for Pharmaho peak climbing are mentioned below:
TIMS (Trekkers Information Management System) card
Sagarmatha National Park permit
Acclimatization Day
To prevent altitude sickness and ensure a successful climb, it's important to gradually acclimate yourself to high altitudes by taking a break at specific elevations. For Pharmacho Peak climbing, it is recommended to spend a day at Namche Bazar (3,440m) and a day at the high camp (5,640m) of Pharemacho Peak. While acclimatization at Namche Bazar, you can explore the town, visit different museums and shops, and do a side trip to Thame. Other best options for the day include a short hike to Everest View Hotel or Khumjung for a magical sunset view. While also adding reserve days for bad weather at high camp and side trips; furthermore acclimatization days provide an opportunity for your guide to teach you the necessary skills for using climbing equipment.
Summiting Day
The most important day as you are reaching the final destination - the summit of Pharmacho Peak. While at high camp, the mountaineering guide goes through the weather pattern and collects valuable information on whether the weather condition is favorable or not. The training will be given on using the mountaineering equipment by the guides. After training, if the weather is favorable the summiting journey starts as you ascend through rugged ice terrains for summiting peak. The guides will navigate by using ice axes and ropes and you will follow him until you reach the top of the peak. After reaching the summit, the views of stunning mountains are mind-blowing. The achievement of reaching the summit after a long day of trekking and climbing - the feeling is unforgettable. The goal of reaching the summit feels like you have conquered the world and the dreams eventually come true. After capturing lifelong memory, and indescribable feelings, you will descend back to the base camp. The ascending and descending journey is quite challenging but achieving the summit of the peak is the most pleasurable moment of a lifetime.
Guide and Porters
With utmost care and assistance, Bold Himalaya provides experienced and well-knowledgeable mountaineering guides for your Pharchamo Peak climbing.
Guides are well-known for their routes and familiar with all types of equipment used for mountaineering. They provide enormous support and assistance to navigate the route using ice axes and crampons. They will also provide training to use mountaineering equipment. Porters will carry your luggage and baggage up to a maximum weight of 20 kg so that you can have a comfortable and unburdened journey.
Altitude Sickness and Prevention
Once a climber reaches an elevation higher than 3,000 meters, the risk of issues related to altitude comes into existence. One of the main reasons climbers suffer altitude sickness is that the body doesn't,t get enough time to adjust to the atmosphere. So gaining altitude with a constant pace and proper acclimatization days helps reduce the chances of Altitude sickness.
Similarly, Keeping the body hydrated by drinking enough water, avoiding smoking and alcohol, spending some nights at lower altitudes, consuming rich carbohydrate foods, and not gaining altitude more than 500 meters a day can prevent climbers from altitude sickness.
Drinking Water
Drinking water is the most essential requirement that every trekker must be concerned about while doing trekking or mountaineering activities. Climbers must drink 3 to 4 liters of water per day to stay hydrated and save energy. Teahouses and lodges offer drinking water in the form of bottled or mineral water with some additional charges. Drinking water is available at springs or taps but it is recommended to use a water purifier before drinking.
Other Facilities
Electricity and Internet
Electricity facilities are available in the teahouses and lodges throughout the trekking trail as well as there is good access to internal facilities at lower altitudes but this facility gets limited as you ascend higher. Charging electronic and getting access to the internet through WiFi requires some additional charges.
Note: Access to the internet and electricity is not available during your stay at camps. Be prepared for the day by carrying fully charged power banks.


ATM and Money Exchange
As the trekking or climbing activity takes place in the high Himalayas which includes remote valleys where no ATM or money exchange facilities are available. While in city areas, be sure to withdraw enough money and make sure you are carrying enough Nepali currency before starting your journey.
Transportation
Both ground and air transportation facilities are available for this adventurous climbing journey. Mostly the trekkers prefer 35 minutes scenic flight from Kathmandu to Lukla airport via Tashi Lapcha Pass. Ground transportation involves a private jeep from Kathmandu to Lukla covering 366.9 kilometers which take around 9 to 10 hours to reach there.
The accommodations for Pharchamo Peak Climbing are available in teahouses, lodges, and tents. You will be provided with good facilities and comfortable accommodation at a 3-star category hotel while in Kathmandu city.

During the Pharchamo Peak Climbing journey, all the accommodations are available on a twin-sharing basis. Most of the teahouses and lodges offer a room with attached washrooms. The rooms are facilitated with comfortable beds, blankets, mattresses, and light pillows to have a comfortable sleep at night.
The travel itinerary includes camping, therefore the accommodation at the base camp and high camps of Pharchamo Peak takes place in tents.
While at Kathmandu, a variety of food items are served according to your selections.

During the trekking, three types of meals: Breakfast, lunch, and dinner are provided in the teahouses or lodges. You will be served Nepalese food with international cuisine like Tibetan, continental, Indian, and Italian.
For breakfast, food items like porridge or oats, bread toasts, eggs (fried, boiled, or scrambled), chapati, pancakes, and rice pudding are included. Besides, hot lemon, tea or coffee, and hot chocolates are offered for beverages.
For Lunch and Dinner, these are the main course of food that provide fuel and energy with delicious and high calories meals. The menu includes rice (Bhat), lentils (Dal), vegetables (Tarkari), meat, pickles (achar), MoMo (fried or steamed), Pasta, macaroni, spaghetti, pizza, and sandwiches.
During the climbing area, freshly cooked foods such as rice, cereals, lentils soup, noodles soup, hot tea, and potato are served. It is also recommended to bring your own snacks on the day of climbing.
Pharchamo Peak is located to the south of Tashi Lapcha Pass which links the Rolwaling region to the Everest region.
The summit of Pharchamo Peak lies at an altitude of 6,187 meters/20,298 feet.
The majority of people along the trekking trail belong to Tamang, Magars, and Gurung communities. Therefore, you'll get to see or experience their cultures and religions.
There are two distinct seasons for climbing Pharchamo Peak in Nepal: Autumn (September, October, and November) and Spring (March, April, and May) seasons. The climate during these seasons is steady with clear visibility of mountain views and the possibility of rainfall and snowfall is very low.
According to our planned itinerary, the journey starts with a flight to Lukla from Kathmandu and ends with a flight to Kathmandu from Lukla taking around 13 days to complete including acclimatization day and reserve day for weather. However, the days required to complete vary according to weather conditions and the route chosen.
The challenging Pharmacho Peak climbing demands a good level of physical and mental fitness even though the mountaineering expedition requires only 13 days. It is always helpful to consult with an experienced mountaineering guide and improve physical fitness by running, swimming, and a day hiking for around 3 months before attempting Pharmacho Peak.
Yes, phone charging facilities are available even at higher altitudes but there is no guarantee that you will get access to WiFi while at higher altitudes. You can easily get all these services at Namche Bazar.
During your Pharmacho Peak Climbing, you will consume three types of meals: Breakfast, Lunch, and Dinner. The foods served in the teahouses and lodges are fresh, hygienic, and highly nutritious. In addition, all the meals are prepared according to the visitor's wish.
As per the planned itinerary, the average walking period is around 6 to 7 hours a day.
The possibility to suffer from altitude sickness increases if the climbers do not maintain pace and allow the body to rest after reaching an elevation of 3,000 meters. The following symptoms are seen if you are suffering from altitude sickness are:
Difficulty in sleeping
Dizziness or lightheadedness
Nausea or vomiting
Shortness of breath
Loss of appetite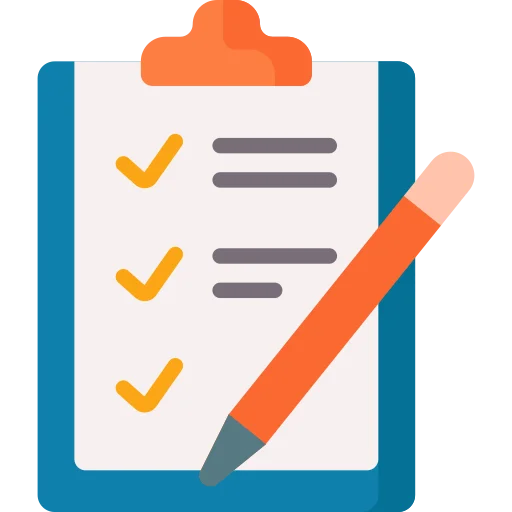 Book This Package
Want More Discount?
Come on Group
Based on Cost, Duration, & Group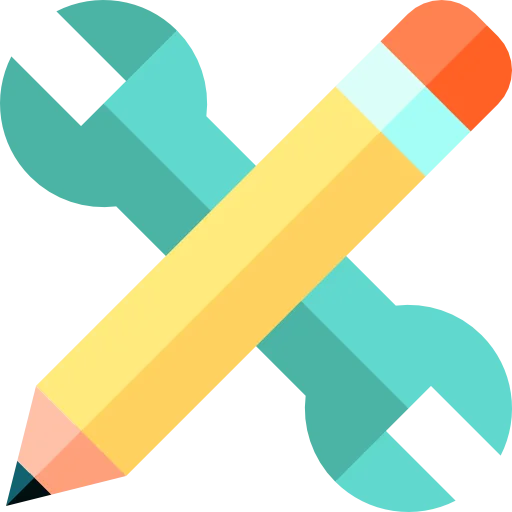 QUICK INQUIRY
15+ years of Industry Experience
Best Price Guaranteed
Fabulous Hospitality
Highly Trained And Experienced Team
Download Brochure
Need Help With This Trip?
Talk With Expert
+9779849615880