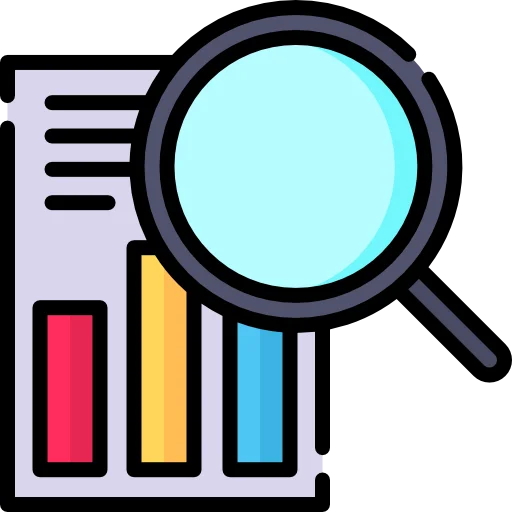 Pikey Peak Trek | Lower Khumbu Region Trekking Overview
Do you dream of witnessing many highest peaks without enduring the challenges of high-altitude sickness? look no further than the newly opened Pikey Peak, a remarkable trekking option that offers a breathtaking experience.
Our representative of Bold Himalaya will pick up you from Tribhuvan International Airport, Kathmandu. Drive to Hotel check out Hotel and walk around the Hotel. Evening Briefing about the trek, preparation and packing for the trekking.
Today we drive to Dhap after having breakfast in the Hotel from Kathmandu. Drive leads through B.P Highway follows the Sunkoshi River until Ghurmi. After Ghurmi the road leads to higher elevation passing through Rhododendron, Cade, Pine forest and drove with numerous settlement. This drive offers the waterfall, terrace fields, stream, and beautiful view and we will finally reach to Dhap Bazar. Walk around the local market and town. Overnight stay in Guest House.
The track rapidly departs off the road, leading you through a forest of vividly colored rhododendrons, white sub-alpine flowers, and limitless vistas of the foothills of the world's largest mountain range.
The trekking route follows a few hours of construction road passing through Sigane village. On the trek, you will encounter Mount Everet, Numbur Himal, and the white mountains.

The valleys are steep-sided, with terraced rice and vegetable farms cut into the hillsides, and it is here that you will enjoy traveling through Sherpa country. The day comprises 5-6 hours of walking on peaceful pathways. We soon arrive at Jhapre (2920 m/9580 ft), positioned over a deep valley with great views of Everest and the Numbur Himal. Here is your overnight stop, and there's a lovely tiny gompa and stupa here. Overnight is spent in the peaceful alpine village of Jhaphre.
Following Jhapre, the starts with the morning views of the Himalayas and ascends to a grassy slope at Bhulbhule. There is one unnamed lodge with wonderful views of the mountain summit from here. Just beyond Bhulbhule, the trail forks, and you'll turn right to Pikey Peak.
You'll see several old yak houses and an enlarged Mani Wall. The walk circuits the slope of Taklung Danda and passes through a beautiful woodland trail. There are numerous rhododendrons on the tier trail (which will be in blossom if you hike in the spring). Allowing the forest, it is a short hike to Pikey Peak base camp, two hours distant. It's only a short hike from here to the peak at 4065 m / 13336 ft. Unless you have a very clear evening, it is best to hike to the peak in the morning for dawn.
Begin your day early to see a beautiful sunrise at Pikey Peak, then trek to Loading; the way to the top is gentle and covered with prayer flags. The scenery is magnificent! If the weather cooperates, you'll be rewarded with panoramic vistas of Annapurna and Everest.

At the summit of Pikey Peak, you'll descend to Jase Bhanjyang over a ridgeline that begins level and steepens as you approach the forest. Following breakfast, you'll continue your descent to Loading, taking you through some steep woodland portions. You'll find a few simple and attractive options for lodging at Lodging.
Begin the day by going down the ridgeline to Jase Bhanjyang for breakfast. After that, there are several alternatives for the descent to Junbesi. The most likely is a visually appealing shortcut path that exits the ridge shortly after Jase and descends steeply through magnificent old-growth woodland to Taktor. This path connects with the Jiri-bound Everest Base Camp trek.

The tea houses from here are a little nicer, and you'll meet some other trekkers for the first time. Junbesi is about a 2-hour hike over a lovely track. Junbesi, a historic Sherpa settlement at an elevation of 2675 m/8776 ft, is the birthplace of Sherpa culture and architecture.
The Solukhumbu Valley is considered sacred by the Sherpas. Buddhism thrives in this isolated region of Nepal near the Tibetan border, and there are various Buddhist monasteries along the journey. Excursion to Thupten Chholing Monastery in the afternoon.
Today, deviate from the main hiking route and follow a wonderful woodland trail to Phaplu. Hiking up to Chiwong Gompa, set high on a rock overlooking the valley, is also an option. This monastery was built in 1923 and had wonderful autumn celebrations during the Mani Rimdu festival (it usually falls at the end of October and the beginning of November Full Moon).
Hiking up to Chiwong Gompa, set high on a rock overlooking the valley, is also an option. Descend into Phaplu and toast the end of a fantastic trip in your cosy tea house.
We'll bid the Mountains farewell and return to Kathmandu. The road leads us out of the Solu Khumbu, across the great Sun Kosi river, which has its sources in Tibet hundreds of kilometers away, and back to the main highway, which takes us from the flatlands back into the Kathmandu Valley.

Our Company Bold Himalaya representative will drop you at Tribhuwan international airport, Kathmandu 3 hours before your flight
or Join the next program that your wish Things to do in Kathmandu after Trek
We Are Here To Make You Satisfied. Not Satisfied With The Trip? Don't Worry You can Customize your own trip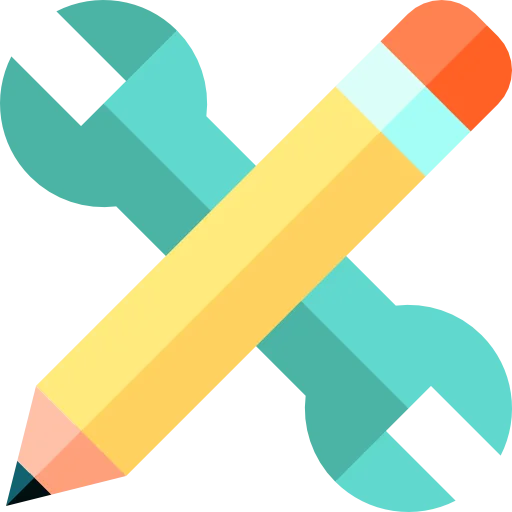 Customize Your Trip
Included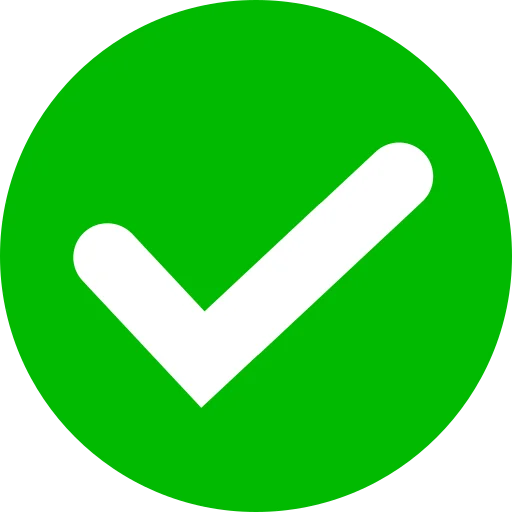 Two-way Local Transportation
Excluded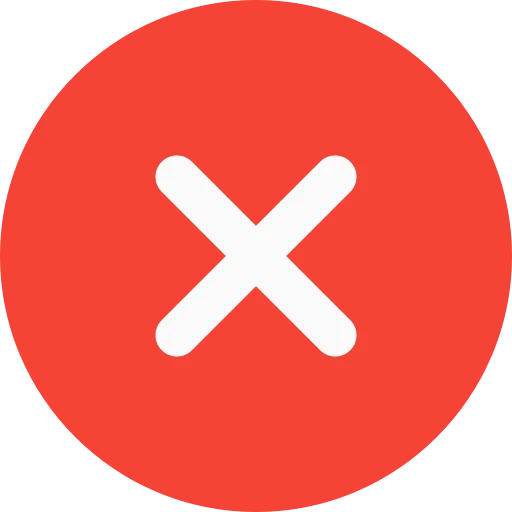 Pikey Peak Trek – Best Season

The optimum months for Pikey Peak Trek are August to June. These months are recognized for their beautiful weather and breathtaking scenery. Whereas the best seasons for the Pikey Peak trek are during Spring (March to May) and Autumn (September to November). In spring, you'll encounter stable weather, clear skies, and enchanting rhododendron blooms along the route, while autumn offers dry conditions and breathtaking mountain views. These seasons provide the perfect trekking conditions, allowing you to fully appreciate the natural beauty and cultural experiences that Pikey Peak has to offer without the challenges of monsoon rains or harsh winter weather.
The monsoon season delivers torrential rains to Nepal, increasing the risk of landslides and floods. Moreover, the route will be slick, and leeches will infest you along the woodland track. Yet, this season may be ideal for avid botanists because the entire walking track would be covered with rich flora. Whereas If you can endure colder temperatures you can certainly complete this trek in winter. Winter offers quieter trails and stunning snow-covered landscapes. Just remember to have proper gear and clothing to trek in winter.
Weather and Temperature in Pikey Peak Trek
During the Pikey Peak trek, trekkers will find themselves walking at altitudes ranging from 2400m to 4065m, experiencing a consistently cold climate throughout their journey. Afternoons bring the flow of winds around Pikey Peak. In the rainy season (June, July, and August), the lower areas receive rainfall, while the higher areas, especially around Pikey Peak, may experience snowfall during the winter season (December and January). Temperatures during the summer range between 5 to 15 degrees Celsius, while in winter, temperatures can drop to around 5 to -10 degrees Celsius.
Here is a detailed description of the variation of temperatures for different seasons.
Spring
| | | |
| --- | --- | --- |
| Location | Daytime Temperatures | Nighttime Temperatures |
| Lower Elevations | 15°C to 25°C (59°F to 77°F) | 5°C to 10°C (41°F to 50°F) |
| Higher Elevations (Pikey Peak Area) | 10°C to 15°C (50°F to 59°F) | -5°C to 5°C (23°F to 41°F) |
Autumn
| | | |
| --- | --- | --- |
| Location | Daytime Temperatures | Nighttime Temperatures |
| Lower Elevations | 15°C to 25°C (59°F to 77°F) | 5°C to 10°C (41°F to 50°F) |
| Higher Elevations (Pikey Peak Area) | 5°C to 15°C (41°F to 59°F) | -5°C to 5°C (23°F to 41°F) |
Summer
| | | |
| --- | --- | --- |
| Location | Daytime Temperatures | Nighttime Temperatures |
| Lower Elevations | 15°C to 20°C (77°F to 86°F) | 15°C (59°F) |
| Higher Elevations (Pikey Peak Area) | 15°C to 20°C (59°F to 68°F) | 10°C to 15°C (50°F to 59°F) |
Winter
| | | |
| --- | --- | --- |
| Location | Daytime Temperatures | Nighttime Temperatures |
| Lower Elevations | 5°C to 15°C (41°F to 59°F) | -5°C to 5°C (23°F to 41°F) |
| Higher Elevations (Pikey Peak Area) | 0°C to 10°C (32°F to 50°F) | -10°C to -5°C (14°F to 23°F) |
Drinking Water:
Bottled Water: While bottled water is available at teahouses, it is preferable to bring a reusable water bottle and employ water purification methods or purchase purified water to avoid plastic waste.
Boiled Water: Many teahouses give boiled water, which you can drink once it has cooled.
Electricity and Charging:
Many teahouses feature electricity, but they may be limited to certain hours or come with a small price for charging electronic devices.
Carry a power bank with you to charge your electronics when there is no electricity.
Internet and Communication:
Mobile Phones: Mobile phone reception can be sporadic, but local SIM cards may work in some villages, allowing for calls and data use.
Wi-Fi: Some teahouses may offer Wi-Fi, but it may be slow and come with a fee.
Medical Facilities:
Some larger villages along the road have basic medical facilities, however, they may be restricted.
It is recommended that you bring a basic first-aid kit as well as any personal prescriptions you may require.
Toilets:
Most teahouses and lodges have basic squat toilets, and some may offer Western-style toilets in more developed areas. As you ascend to higher altitudes, toilet facilities may become more primitive, and you might need to use outdoor or pit toilets.
Hot Showers:
Some teahouses offer hot showers for a fee, usually heated by solar or gas. However, the availability of hot showers may be limited, especially at higher altitudes.
Money and Banking:
ATMs: There are no ATMs along the trekking route, so ensure you have enough cash in Nepalese rupees for your expenses.
Money Exchange: Some teahouses may offer money exchange services, but rates may not be favorable.
Pikey Peak Trek Permit
TIMS Card (Trekkers' Information Management System)
Local Permit
Sagarmatha National Park Entry Permit (if applicable)
How to obtain these permits?
Obtaining the necessary permits for the Pikey Peak trek in Nepal involves a specific process. Here's a step-by-step guide on how to obtain these permits:


TIMS Card (Trekkers' Information Management System):
Visit the TIMS counters which are located in Kathmandu at the Nepal Tourism Board (NTB) office and the Trekking Agencies Association of Nepal (TAAN) office.
Fill out the TIMS application form providing your details, trekking itinerary, and emergency contact information.
Submit the application form along with the required fee which will cost as follows:
Green TIMS: USD 10 per person
Blue TIMS: USD 20 per person


Local Permit:
Local permits are usually obtained at the entry point of the trekking area or from the respective local authorities.
Fill out the required forms and provide the necessary documentation.
Pay the applicable fee for the local permit.


Sagarmatha National Park Entry Permit:
The permit can be obtained in the town of Monjo, which is the entry point to the park.
Fill out the entry permit application form.
Provide the required documents, including passport-sized photos and identification.
Pay the fee for the Sagarmatha National Park entry permit.
How to obtain a VISA for the Pikey Peak trek?
Step 1: Visa Application Form:
Upon your arrival at TIA or the designated entry point, you'll find visa application counters.
Grab a visa application form from the counter and fill it out. Forms are usually available in several languages.
Step 2: Required Documents:
Along with the filled-out visa application form, you will need the following documents:
A valid passport with at least six months of validity from the date of entry.
One passport-sized photo.
Visa fee in cash (US dollars or other major foreign currencies are widely accepted).
Step 3: Visa Fee Payment:
Calculate the visa fee based on your intended length of stay. The fees for tourist visas are as follows:
15 days: USD 30
30 days: USD 50
90 days: USD 125
Pay the visa fee in cash at the designated counter.
After submitting your application form, documents, and visa fee, proceed to the visa issuance counter.
Present your documents and payment receipt to the immigration officer.
The officer will process your visa application and issue your visa on the spot.
Travel Insurance
Travel insurance serves as a vital safety net, offering financial protection and peace of mind in the face of unexpected events. In remote and rugged terrains, the risk of medical emergencies, altitude-related illnesses, or accidents is real, and without insurance, the cost of medical evacuation or treatment can be exorbitant. Moreover, travel insurance covers trip cancellations, lost luggage, and delays due to weather or unforeseen circumstances.
Travel insurance is not just about financial security; it's about personal safety. Trekking in high altitudes can be physically demanding, and even the most experienced hikers can face unexpected challenges. With insurance, trekkers have access to emergency medical assistance, ensuring that if a health crisis occurs in a remote area, they can receive prompt and appropriate care.
It's a small investment that can make a world of difference, turning a potential catastrophe into a manageable situation. In the rugged beauty of the Himalayas, where nature's unpredictability reigns supreme, travel insurance is the wise choice that allows adventurers to explore with confidence.
Experienced Trekking Guides and Porter Services:
Our team of trekking guides is at the heart of providing a safe and enriching experience on the Pikey Peak trek. These guides are not only well-trained but also deeply knowledgeable about the region. They have years of experience leading treks in the Himalayas, including Pikey Peak. Our guides possess an in-depth understanding of the trekking routes, trail conditions, and potential obstacles.

They have the ability to adapt the itinerary as needed, considering factors such as changing weather patterns, trekkers' health conditions, or unexpected circumstances. Their expertise extends to understanding the local culture, geography, flora, and fauna, allowing them to share fascinating insights with our clients. Most importantly, our guides are fluent in English and often speak other languages, ensuring effective communication and fostering a sense of camaraderie with trekkers. Generally, for groups of up to 6 members, we allocate a single guide but if the group size is larger we allocate additional guides.
For trekkers who prefer to lighten their load, we also arrange porters with an extra charge. These strong and reliable individuals can carry a portion of your gear, allowing you to focus on the trek itself. Porters play a crucial role in making the journey more comfortable, especially at higher altitudes where the air is thin, and the terrain is challenging. They are familiar with the trekking routes and can transport your belongings efficiently. We also ensure that our porter arrangements adhere to ethical guidelines, including 20 kg carrying weight limits to protect their well-being.
Tipping guides and porters are an essential part of the trekking culture in Nepal. Usually, about 15% to 20% of the total trip cost is preferred as a Tip with the larger part of the tip allocated to the Guide.
Pikey Peak Trek Cost
The cost for the Pikey Peak Trek is $490, which covers various aspects such as local transportation, and a knowledgeable guide to accompany you throughout the trek, Additionally, the cost includes 2 nights of accommodation 3* Hotels, and 5 nights in tea houses, three daily meals (breakfast, lunch, and dinner), the required permits, and your participation in the trek through a government-approved organization.
It's important to note that there may be additional expenses for services like Wi-Fi, drinking water, bar bills, hot showers, and laundry, which are not included in the overall cost.
Packing List for Pikey Peak Trek
If you're planning to go on the Pikey Peak trek in Nepal, it's essential to be prepared with the right gear and equipment. Here's a packing list to help you get started:
Clothing:
Warm base layers (long-sleeved tops and leggings)
Insulated jacket
Waterproof and windproof outer shell jacket and pants
Fleece jacket
Warm hat and gloves
Sleeping Bag
Hiking socks (wool or synthetic)
Hiking boots (make sure they're broken in before your trip)
Backpack:
40-60 liter backpack with a rain cover
Daypack for short hikes and excursions
Health and Safety:
Water purification tablets or filter
Personal first aid kit, including high altitude medication (consult with your doctor)
Sunscreen with high SPF
Lip balm with SPF
Insect repellent
Prescription medications (if applicable)
Portable altitude chamber (PAC) or oxygen cylinder (if necessary)
Accessories:
Sunglasses with UV protection
Headlamp with extra batteries
Trekking poles
Camera and spare batteries
Personal toiletries (toilet paper, wet wipes, hand sanitizer, etc.)
Optional items:
Portable power bank for charging electronic devices
Lightweight camp shoes or sandals
For accommodations during your stay at City, you can enjoy a comfortable stay at 3-star hotels with luxurious amenities. Along the trekking route, we select teahouses and guesthouses that offer cozy rooms with twin or dormitory-style beds, prioritizing cleanliness and good service.

These accommodations come with shared bathroom facilities, which vary in sophistication based on the location and altitude. Teahouses also feature communal dining areas where trekkers can enjoy their meals, socialize, and warm up by the fire. This arrangement provides an authentic Himalayan experience while ensuring that our clients have a comfortable place to rest after their daily treks. We make advance reservations to secure accommodations, particularly during peak trekking seasons, to guarantee a hassle-free and enjoyable journey in the breathtaking landscapes of Pikey Peak.
During the Pikey Peak trek in Nepal, you can expect a variety of food items to be available at breakfast, lunch, and dinner in the teahouses along the route. Here's an overview of the typical food options for each meal:
Breakfast:
Oatmeal or porridge with fruits, honey, or nuts.
Tibetan bread (fried bread) is served with jam or honey.
Pancakes or crepes with toppings like honey or jam.
Eggs (boiled, fried, scrambled, or omelets).
Muesli with yogurt and fruits.
Lunch:
Dal Bhat: A traditional Nepali meal consisting of rice, lentil soup (dal), vegetables, and sometimes meat or fish.
Noodles or pasta dishes with vegetables and your choice of protein.
Momos: Steamed or fried dumplings filled with meat or vegetables, served with dipping sauces.
Soups: Various soups, such as vegetable soup, tomato soup, or noodle soup.
Fried rice or fried noodles with vegetables and protein options.
Dinner:
Dal Bhat with a variety of side dishes.
Yak or chicken curry with rice or bread.
Pizza or other Western dishes (available in some teahouses).
Traditional Sherpa dishes, such as Sherpa stew or potatoes with yak cheese.
Vegetarian and vegan choices like vegetable curry or lentil curry.
Desserts like apple pie or rice pudding are sometimes available.
Beverages:
It's important to stay hydrated, especially at higher altitudes, so drinking plenty of fluids is recommended. Throughout the day, you can enjoy a range of hot and cold beverages, including tea (black, milk, or herbal), coffee, hot chocolate, soft drinks, and bottled water (available for purchase). Just keep in mind that beverages cost additional charges and are not included in the package.
Pikey Peak's summit height is 4,065 meters/ 13336.614. This is a stunning panoramic picture of the Himalayas. You can view Mount Everest, Mount Numbur, and Mount Lhotse at the peak. "Pikey Peak is the most wonderful site to stare upon Mt. Everest, near Kathmandu," the late Sir Edmund Hillary famously stated.
This hike is classified as a moderate-grade trek in terms of difficulty, suitable for experienced trekkers, as well as inexperienced individuals with normal physical fitness levels.
Yes, Pikey Peak Trek is worth it. It provides an awe-inspiring trekking experience, showcasing the majestic presence of seven peaks above eight thousand meters (Everest, Kanchenjunga, Makalu, Cho Oyu, Lhotse, Dhaulagiri, and Annapurna), accompanied by a multitude of other stunning white peaks. Moreover, this adventure encompasses diverse landscapes and offers a captivating immersion into the vibrant Sherpa culture.
The standard Pikey Peak Trek is typically a 6-day easy trek in Nepal. However, the duration of the trek can be extended based on your available time and preferences. Whether you add extra days for acclimatization, exploration, or simply to immerse yourself further in the region's beauty, the trek can be tailored to suit your individual needs.
$590 USD
* ALL INCLUSIVE IN PRICE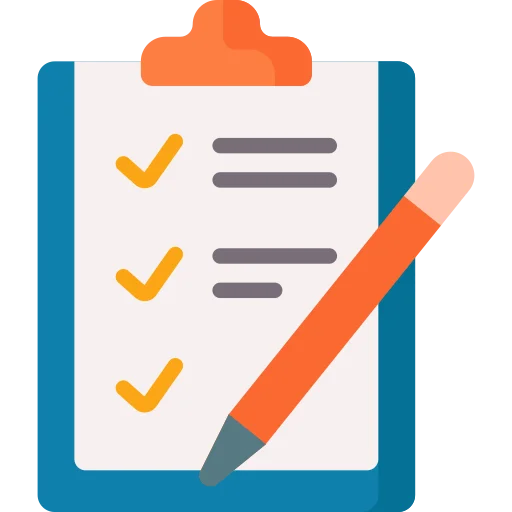 Book This Package
Want More Discount?
Based on Cost, Duration, & Group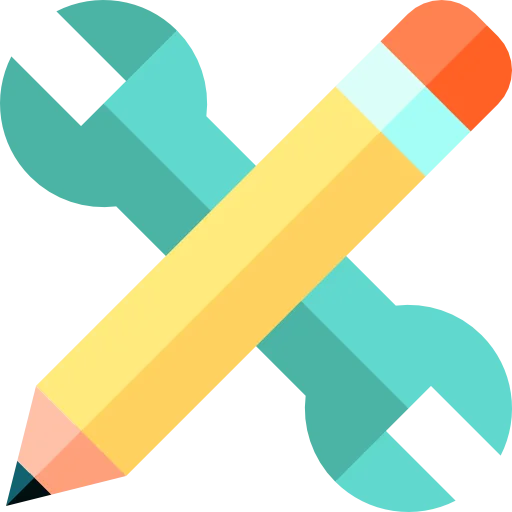 QUICK INQUIRY
15+ years of Industry Experience
Best Price Guaranteed
Fabulous Hospitality
Highly Trained And Experienced Team
Download Brochure
Need Help With This Trip?
Talk With Expert
+9779849615880