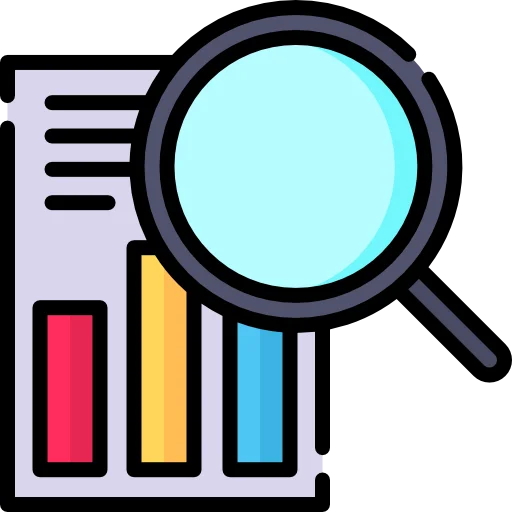 Rupinala with Larke Pass Trek | Manaslu Trekking Overview
Rupina La Pass trek is situated in the lower part of the Manaslu region of the Gorkha district at an elevation of 4,610m. It is a mixture of natural beauty, mountain scenery, and unique culture with historical glory. This pass is really interesting as well as a challenging pass of the lower Manaslu region of Nepal. The trek is geographically spectacular and culturally fascinating circumnavigating Mt. Manaslu (8,163m), Himal Chuli (7,893m), Peak 29 (7,871m), Buddha Himal (6,672m), Ganesh Himal ranges, and Langtang Himal ranges. This trek is in a region of strong Tibetan significance. Crossing Rupina La Pass (4,610 meters), we snap the main classic Manaslu circuit trek and also cross another challenging Larkya Pass trek of Manaslu.

Rupina La Pass trek Highlights:
Mesmerizing views of Mt. Manaslu, Mt. Ganesh, Mt. Himchuli, and others along with Larkya La Pass (5,153m)
Tibetan Buddhism culture, diversified unspoiled eco-system
Upon your arrival in Nepal, the land of the Himalayas, our representative from Bold Himalaya will pick you up from the Tribhuwan International Airport. Then, you will be transferred to your relevant hotel. You can spend your day exploring the busy Kathmandu. For the day, you can roam around beautiful Thamel and find yourself some typical local products to shop and get a close look at the bustling urban life. You can also visit restaurants and café and try out Nepali cuisine. Overnight in Kathmandu.
After having our delicious breakfast, we will visit the most historical and spiritual attractions in Kathmandu. Some of these landmarks are considered World Heritage Sites including the historic Kathmandu Durbar Square, the sacred Hindu temple of Pashupatinath, the famous 'Monkey Temple' (Swyambhunath), and Buddhist shrine, Bouddhanath which is one of the largest stupas in the world. The city life is vibrant as the culture and heritage reflect their ethnic identity. Later, there will be a pre-tour meeting where we can meet our trek leader, guide, and other team members. Bold Himalaya will give us brief detail regarding our trek as well as provides us an opportunity to ask any questions we may have regarding our upcoming adventure. You can also go for last-minute shopping for your trek. You will find each and every branded trekking gear at Thamel. Overnight in Kathmandu.
Our beautiful adventure starts today. We will enjoy the 8 to 9 hours long road journey to Barpak village in Gorkha district. We will pass through dense forests, green terraces, lush hillsides, and past various old and new settlements. We will also pass through different landscapes, rushing rivers, and numerous waterfalls. We will have a very pleasant long drive with beautiful sceneries all the way. The spectacular road journey goes alongside the enormous Budi Gandaki River and takes us through Gorkha Bazaar to Barpak. Barpak is a village inhabited by multiethnic groups of people such as Gurungs, Ghales, Sugars, Pariyars and others. This village has good access to the internet as well as hydroelectricity. Clustered stone-roofed houses, stone-built narrow alleys, and a panoramic view of Buddha Himal are the major attraction of Barpak. Barpak has small but nice houses with modern amenities like toilets, shower, and internet facilities inside the homestay. Also, the villagers often organize 'cultural show', the proceeds of which go to improving the village, so might be treated to one in the early evening, which will make our long trip more enjoyable.
We will start our day with a picturesque climb, Bouddha Himal providing a spectacular back-drop to the sprawling, and scenic Barpak as we ascend. After three hours, we will reach the Pusu Dada (2,950m) which divides Laprak and Barpak, and are rewarded with panoramic mountain views along with herds of sheep grazing on the grassy hillsides from the peak. Buddha Himal, Sringi Himal, Ganesh Himal ranges and the Langtang ranges all span the horizon; a truly breath-taking view. Rhododendron forest with many tones of pink and red around us provides great photographs with the snow-peaks in the back. Another steep down of an hour or two of trekking brings us down to another large Gurung village, Larpak. Again, in the afternoon, we will explore the village, take a walk down the hill, and look into some of the houses, all with symbolic murals on the mud-brick walls.
Today, we will continue to follow the ridges towards Rupina La. The ascends and descends follow each other on a relatively difficult route. Fortunately, the splendid views throughout the day will make us forget the physical effort. Overnight in Nirtse Kharka.
We will go up the Daudi Khola and reach towards the bottom of the valley. We will cross several torrents and follow a rocky path that leads us to the foot of a vast circus. We will experience an increase in altitude at this point. From Nirtse Kharka, we will pass through Sanrung Kharka to the foothill of the famous Rupina La Pass which is also known as Rupina La Base Camp.
This morning, we will cross our first real pass, at 4610m elevation. Ideal to test ourselves before Larkya La. Rough climb on steep slopes where the path is badly traced. After the last scree, we will reach the pass. An outstanding panorama rewards our effort: circus of Himal Buddha, Shringi, Chains of Khutang, and Ganesh Himal. The opposite slope, steep scree 300m vertical, is the difficult passage of the course, especially for our carriers. We will descend along the moraine of the Chuling Glacier and the eponymous river. The crossing of alpine peat bogs. Sharp descend from Rupina La Pass will take us to Meme Kharka where we will stay overnight.
The trail from Meme Kharka to Gai Kharka is impressive. We will walk along with pasture lands full of lush green vegetation and forest of pine and oaks. We will experience the subtropical type of climate at this part. It is another long day of walking as we will continue to descent to the East, towards the valley of Budi Gandaki. To the east, the Ganesh Himal stands in front of us and seems more and more imposing. We will cross a part of the Chilung Glacier and continue the path that alternates between ascents and descents, before reaching Gai Kharka at the end of the day. We will enjoy our trek with a stunning view of Buddha Himal range since morning and passing through mesmerizing rhododendron and oak forest.
After a brief ascends, we will take the descending trail to Deng. The path takes us to the bottom of the valley. The Gompa of Nyak at 2300m allows a pleasant stop in these places away from the tumult of the world. The wildest part of the route ends here. After crossing an ultimate rocky bar, we will return to the route travelled by the other groups.
We will leave the Gurung village of Deng with the view of Siringi Himal and move ahead past the Bihi Phedi and Bihi to reach the destination of Ghap that may also be attained through another route via Prok village. The short decline after Deng and a steep ascent take us to Rana Bridge. Through the pine forests and bridge, we reach to Bihi Phedi. Beyond this, we will enter the Buddhism dominated region where we will witness the Mani walls and stones portraying gods and goddesses. Further ahead in the trail we will cross the Sereng River located high off the main Budhi Gandaki River and encounter the unique environment provided by breathtaking canyon, culturally rich Chhorten and cross another suspension bridge before we reach to Ghap. Overnight in Ghap.
Today, we will start our trek after having breakfast. We will ascend through the bamboo tree and the woodland of rhododendron along the Budhi Gandaki River. The hydroelectric plant will take us to Namrung. We might have lunch break here. Then, resume trekking to Lhogaon from Namrung. We will ascend softly by passing from the outsized stream elegantly downward from Lidanda Glaciers. At Sho (3,000m), we will take a few minutes for lunch. At the elevation of 3180m at Lho, we will take pleasure from breath-taking scenery of Manaslu. Overnight at tented camp.

It is a short walk to Samagaon through Shyo. We will walk through the blue pine and juniper pine woodland and soon, we will walk through the very wide and flat field and can see the beautiful Sama Gaun in distance. Sama gaun is one of the attraction in this trek having religious monuments, monasteries and locals. Overnight at Samagaun.
Today, we will have a good rest in Sama Gaun. It is very essential to get acclimatized considering AMS (Altitude Mountain Sickness). The elevation goes higher and the air becomes thinner so, we suggest to hike in higher and sleep in lower and drink more water to acclimatize properly. Hike slow and gentle walk is always wise. If you feel fine and strong, Sama Gaun offers several hikes. Day hike to Pungyen Gompa, Manaslu Base Camp and excursion to Birendra Lake is very famous to do day excursion.
After having breakfast in Sama Gaon, we will leave the village to continue our trek. Samdo is not so far from Sama Gaon so, it will be another slow and easy trek day. We will slow down our trek and enjoy each and every view that we can witness. We will love everything up there around Samdo. As we leave the village, we will get a sight of beautiful pastures, high hills, and mountains at the top of the view.
The Budi Gandaki river will come across once again and we will use a wooden bridge to cross the river. Just before reaching Samdo, the other village i.e. Kani will be there to host our short break. It is a neighbouring village to Samdo, a very beautiful village dedicated to Yak herding. We will boost our energy by having organic snacks at the village. As we will reach Samdo earlier, we can explore the village thoroughly and we can go up to Samdo Peak. If we want to do this then we shouldn't waste our time much before reaching Samdo. Samdo is known for traditional yak herding and it portray the traditional Tibetan lifestyle- breeding sheep and goats, training horses and planting barley. The Larkya La trail is on the left on top of the valley. We can also see the main track for Tibet over the Larjyang La forming slopes on the Larkya La trail. It offers excellent views of Mt. Manaslu, Nagdi Chuli, Simnang Himal, Samdo, Manaslu glacier, Manaslu ice fall, and several other peaks.
After having breakfast, we will hit the trail to Dharmasala. Today's trek is not so long so, rather than rushing, we will trek slowly by glancing at every scenic view around the trail. The mountains will start to appear closer than before and we will be mesmerized by the views of the Manaslu Region Mountains. However, the path will be a bit rougher now and we should watch every step forward.
We will start climbing down the river, before ascending to Larkya Bazar. The trail passes through several Mani walls and stone huts, and also walk on the gorge of Syacha Glacier to reach Dharmasala, also known as Larkya Phedi. Larkya Phedi provides stunning views of the Larkya Peak (6249m) and Naike Peak (6211m). Along the route, we will see many traditional monasteries.
Today is the most exciting day of the Manaslu Larkya Pass Trekking as we will reach the Larkya Pass. The day is overwhelming as well as an exciting one but also a long trek as we will encounter a number of rustic villages, clear glacier lakes, beautiful valleys, and a wide range of flora and fauna.
Undoubtedly, the trail to Larke Pass is a rough, steep, and challenging one but the views of sunrise at Mount Manaslu (8156m), Larke Peak and Cheo Himal are spectacular. And, we should reach the Pass by afternoon as we have to reach Bimthang before nightfall. We will have the most wonderful day of life while approaching the Larke Pass. The trail passes through the moraines of Larkya Glacier and continues climbing up the steep and icy trail until we reach Larkya La Pass. And all of the struggle and sweat will be paid off from the top. It stands at a surreal height of 5,160m and from there we can get enough views of all the Manaslu region and the neighbouring Annapurna region's mountain and landscape views. From the top, we will have a panoramic view of Manaslu (8156m), Himlung (7126m), Annapurna II (7937m), Larkya Peak (6249m), Kang Guru (6981m), and Ratna Chuli (7035m).
After a glorious time at the top, we will now descend towards Bimthang. Though the trail is descending and easy, the rough and slippery stones can slow down the trek. It will take around 3 hours to reach the night's destination and along the way, we will come across various glaciers of the region. A much deserving good night in Bimthang.
From Bimthang, we will descend down to Dharapani, leaving behind the spectacle of the Himalayas. We will climb down Yak Kharka and pass through rhododendron forests to reach Kharche. Then, we will cross the fields and sub-tropical forests as we pass the Gurung village of Gho, en route to Tilije, enjoying the view of Manaslu and the Annapurna ranges along the way. We will cross the bridge over Dudh Khola and climb up through an arch-shaped Chorten, pass a Mani wall and reach the Thonje village. We will go through a police checkpoint and continue to Dharapani. Following the trail Marshyangdi River downstream, passing through the scattered villages and crossing the iron bridge, we will reach Dharapani village. We will then stay overnight in Dharapani.

After spending a good time, we will drive to Besisahar for around 3 to 4 hours. We will witness beautiful waterfalls and lush landscapes during the road drive to Besisahar. Enjoying the beautiful scenery of the surrounding, we will reach Besisahar and will take a good rest.
We will enjoy a crisp view of hills and mountains on our drive from Besisahar to Kathmandu. The drive will follow the banks of the Marshyangdi and Trishuli rivers, enjoying the countryside view that comprises markets, rivers, bridges, green hills, mountains, farming terraces, and colourful villages along the way. On arrival at Kathmandu, you will be transferred to the hotel and you can take a good rest. Also, you can feel free to explore and enjoy. We will celebrate the successful completion of our trekking with a pleasant farewell dinner.
After wishing you a goodbye, our representative from Bold Himalaya will assist you to Tribhuwan International Airport for your next destination. If you have any intention of extending your stay in Nepal for an adventurous experience like Safari, Rafting, Biking Tours, Peak climbing, and more trekking in other regions, then we would be more than happy to be of help. We also welcome you to visit our country again for more experiences. It would be our bliss to help you plan your next trip to Nepal. Take care and goodbye from Bold Himalaya.
We Are Here To Make You Satisfied. Not Satisfied With The Trip? Don't Worry You can Customize your own trip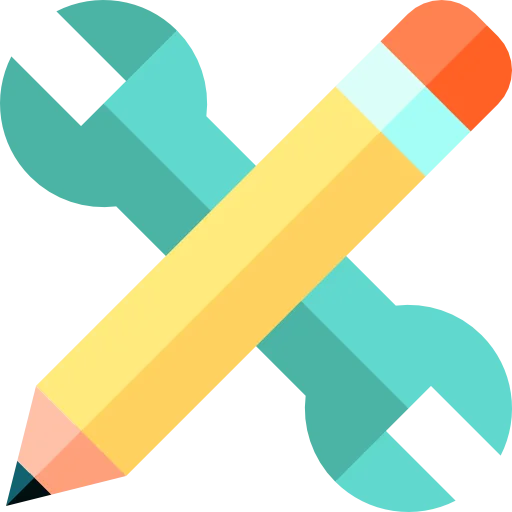 Customize Your Trip
Included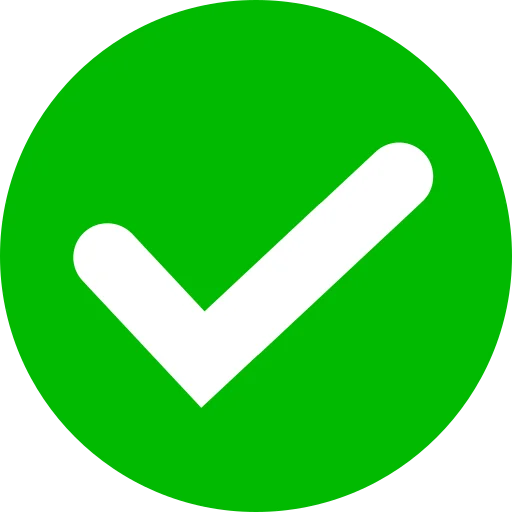 All ground transportation (including trekking starting/ending point, airport pick up/drop) by private tourist vehicles as per itineraryThree-star category hotel in the city(Kathmandu) in twin sharing bed with breakfast basis & standard trekking lodge in Tsum Valley with Manaslu Circuit Trek route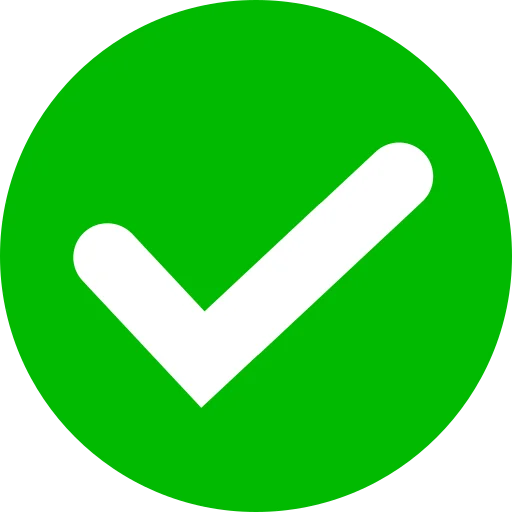 Kathmandu sightseeing with private vehicles & experienced city tour guideFull meals during trekking as mentioned in the itinerary (Breakfast, Lunch, Dinner with tea or coffee )First aid medicine itemsManaslu Conservation Area Trekking permit, Restricted Area Permit & TIMS card (Trekkers Information Management System)Experienced, licensed one trekking guide up to five trekkers in the group including their salary, accommodation, meals, and their insuranceOne assistance guide if trekkers are more than five in the group including their salary, accommodation, meals, transportation, and insuranceOne porter to carry your luggage (for two guests one porter to carry baggage) including their salary, accommodation, meals, transportation, and insuranceSome necessary types of equipment sleeping bag & Down jacket (if you need, return after trek)One special cultural show and farewell dinner programDuffle Bag to use in trekking, T-shirt, and Trip certificate (after trip completion)Our government/Local taxes and official expenses
Excluded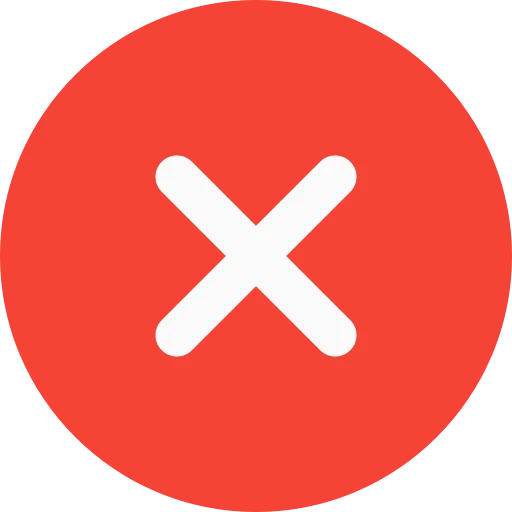 Extra Lunch & Dinner in KathmanduDessert & any types of drinks during the tripKathmandu city tour entrance feeYour international air ticket & travel insuranceTips for the trekking crew members
Best time for Rupina La Pass trek
Spring Season (March to May) and Autumn season (September to November) are considered as best season to do Rupina La Pass trek. Since, Rupina La Pass trek also passes through higher altitude it might be too difficult to trek during rainy or winter season. Spring and Autumn season have very less chances of rainfall and the weather is neither too hot nor too cold. Therefore, it is better to trek on Autumn or spring season in Rupina La Pass.
Drinking water
During the trekking water is the most essential things and should be prioritized first. Water is available at taps or streams in higher altitude but they are not considered as fresh water to drink. You can ask for boiled water at tea houses or you can carry water purification tablets along with you for purifying water.
Electricity and Internet Facilities
There is a good access of electricity and internet through the entire trekking trail.
Electricity at higher altitude is generated through solar power or hydroelectricity so that they have less voltage. You might not get to charge your phone or any devices on your room but you can ask with receptionist to charge your phone or any devices by paying some extra charges.
Good internet facilities is available even at the higher altitude through the access of wifi. You can connect your phone on wifi by paying some charges. Wifi may be little slow due to over connection but is good to update your info online or to watch videos.
Visa Process to Enter Nepal
Every foreign citizens except the citizens of India requires visa to enter Nepal. If you are interested to visit Nepal, you will need a tourist visa and you will have to fulfill the following requirements to get visa of Nepal:
· Your original passport valid for at least next two months and two blank visa pages.
· Photocopies of the personal information page of your passport.
· At least one recent passport size picture of yourself.
· The completed and signed Nepal Tourist Visa Application form.
· Valid return flight or travel ticket.
· Proof of sufficient financial means.
· Proof of having paid the Nepal visa fee.
Payment and Extra Money
While trekking, you have to make payment even for a small things. As Rupina La pass located in isolated area of Manaslu region, you have to make payment for taking permit from MCAP (Manaslu Conservation Area Project). Plus you have to pay estimated budget for food, accommodation and hotel as well. You might be interested to consume hard drinks or snacks while staying at tea houses or lodges. For that, you will be in need of extra money. Therefore it is better to keep extra money along with you while trekking.
Preparation
It is better to prepare yourself fully with all the essential documents, insurance paper including physical and mental fitness. As Rupina La and Larke La Pass lies in Manaslu region you will require a permit from MCAP (Manaslu Conservation Area Permit) to make the trek happen on Rupina La with Larke Pass trek. Travel insurance is compulsory as well as you have to improve your physical and mental ability as the trekking takes place in higher altitude. You can prepare by improve your physical and mental fitness before trekking. You can do short hiking, running, swimming, join gym classes and yoga classes to improve your physical and mental fitness.
Health and Safety
Since trekking in Nepal is more popular, Government of Nepal has given more priority to ensure safety of the trekkers. Concerning with safety, make travel insurance before trekking and keep updated with weather while trekking. Carry warm clothes, water purification tablets, paracetamol, medications and first aid kit along with you. Be sure to have enough acclimatization day while trekking.
Insurance
For trekking in Nepal, it is mandatory to have travel insurance for any trekkers. The majority of trekking areas are situated at higher altitude in the lap of Himalayas and anything might happen at anytime. Therefore, to ensure the safety of trekkers travel insurance is must and that should covers a highest altitude of your trekking destination as well as all the medicinal facilities and evacuation facilities.
Guide and Porters
Guide is the person who will take you through right path during your trek and porter is the person who will carry your luggage through your entire journey. Guide will make sure you have a comfortable trekking with good meal and comfortable accommodation and he will even take a permit fro MCAP for your trekking. Porter will carry a maximum weight of 15 kg luggage to make your trek comfortable and enjoyable.
Responsible Tourism
We strongly believe in responsible tourism as our policies are guided by the economic, social and environment responsibility. We encourage our customers to trek without affecting the cultural and natural values of a trekking areas. We wish to preserve our local traditions, cultures, norms and values, and bio diversity by doing environment friendly trekking.
Booking Confirmation
For booking the trip to trek in Nepal, you must go through a online product. As our trekking agency Bold Himalaya has an online website, you can book for trips from there and you can also phone us to ask the more information about booking information. Once your booking reached to us, we sincerely suggest you the final trip booking procedure with an advancement of 20 percentage of Non refundable budget.
Packing List
Clothing items- Caps/Hat, Warm hats (Banie), jackets(Down, fleece jacket, Water Proof), shirts, Thermal Set( Base Layer), t-shirts, trousers/Hiking Pants (warm & waterproof), Neck Gaiter, Gloves (Inner & Insulated), Towel, Undergarments
Bag packs and Bags – Day Pack, at least you have a 45-50 liters backpack or Duffel bag that can put your necessary items
Footwear- Trekking Shoes, sandals, sucks (Warm) at list 4 pairs, Gaiters (for Winter)
Sleeping Bags- sleeping bags at least -15 to -20 for winter, Sleeping bag liner
Electronics items- Camera, Headlamp or touche with batteries, portable charger( Power Bank)
Accessories - Eye wears (Sun Glass), Trekking Poles, Water Bottle (Hydration Bladder), Crampons/ microspikes (For Winter only)
Miscellaneous- Safety and First aid items & medicine (Including Oximeter & Thermometer), Bag cover/pack covers, Money Belt, hand sanitizer, Sun cream, Toothbrush, tooth cream, Shop, Shampoo, Toilet paper, Booties(for winter) Mitten( For winter) Cards, Shanks, chocolates, Money, Passport, Travel insurance.
In Kathmandu, we will arrange 3* facilities, other luxurious hotels are also optional if you have more budget.
Although, all the places might not have all the modern facilities, we will make sure to arrange safe and comfortable accommodation. At higher altitude during the trek hygienic and safe tea houses, local lodges or home-stays will be arranged. Mostly, you will be staying on twin sharing room at tea houses or home stays and sharing a public bathroom. In lodges, there might be attached bathroom or you can personalize room by paying extra charges.
While in Kathmandu, you will be served luxurious food with various options of food items.
During the trekking there may not be lots of options for foods. You will have to eat what the tea houses or lodges serves you. Not so many but even in tea houses or lodges you will have some options on food items. Full board meals that includes Tea/Coffee or hot chocolate prepared by our well trained cook.
You will get local foods like Dal, Bhat, Tarkari (chicken or mutton), vegetables, pickles, pancakes, momos and thukpa. At snacks you will get biscuits or instant noodles during this trek.
The best month for Larkya La pass in March, April, May(Spring), and September, October, and November autumn. the best month offers a time the temperature is neither too hot nor so cold, great view, clear visibilities blue sky, however some trekkers does in another month too. Trekking in winter (December, January, and February) for the Manaslu circuit may encounter heavy snow, and rain may affect you in September.
Larkya La pass is one of the longest passes of the Himalaya in Manaslu region, situated at an altitude of 5,106 meters (16,752) above from sea level.
The best way to prevent getting altitude sickness is to travel to altitudes above 2,500 meters slowly.
You can also:
Avoid trekking directly on high altitude

Avoid climbing more than 300 to 500 meters a day after 2,500 meters.

Have a rest day every 600 to 900 meters you go up.

Make sure you're drinking enough water

Eat a light but high-calorie diet.
It takes around 12 days to reach Larkya La Pass including days at Kathmandu and acclimatization day. Larkya La Pass is the highest point of Manaslu Circuit trek at an altitude of 5,106 meters above from sea level.
The best trips in Manaslu region are Manaslu Base Camp, Serang gompa, Kalmachum Lake, Hinang Gumba, Birendra Lake, Manaslu Circuit, Annapurna Circuit, Tsum Valley and Rupina La Pass trek.
You can continue going up with care once you feel you have fully recovered. If you do not feel any better after 24 hours, go down by at least 500 meters. Do not attempt to climb again until your symptoms have completely disappeared.
To ensure your booking trip the 20% down payments is required to make advance as per company policy. As Nepal most liked tourist destinations and always overbooked we encourage you to make advance payment on time to secure your reservations.
It is a better rule to thumb when trekking is to tip the equivalent of $5 per day for guides and $2 to $4 per day for porters. With guide and porters your trips will be more comfortable and memorable. You can give $ 5 per day for cook who will give you delicious food around the trek.
The trail goes through two Passes Rupina La Pass and Larkya La Pass. One at an altitude of 4,390 meters and another at 5,106 meters. As the trek goes through two different high passes, the trek is graded as moderate to strenuous.
The duration requires 25 days to complete the entire trekking including a days spent at Kathmandu and acclimatization day. Besides the trek starts at Gorkha and ends at Besisahar that takes 20 days to complete adding acclimatization too.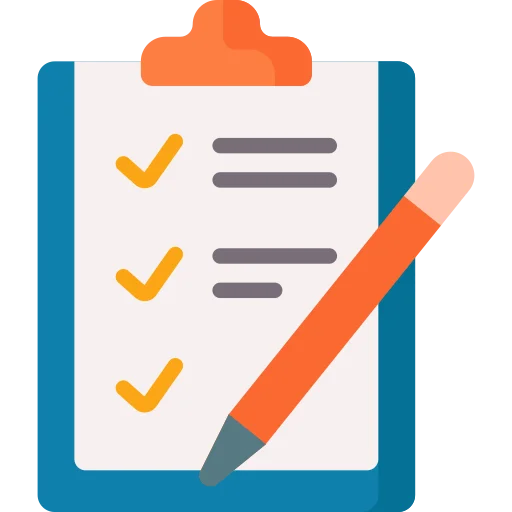 Book This Package
Want More Discount?
Come on Group
Based on Cost, Duration, & Group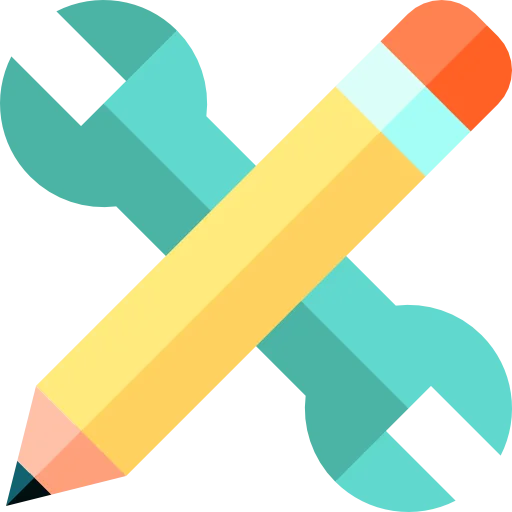 QUICK INQUIRY
15+ years of Industry Experience
Best Price Guaranteed
Fabulous Hospitality
Highly Trained And Experienced Team
Download Brochure
Need Help With This Trip?
Talk With Expert
+9779849615880