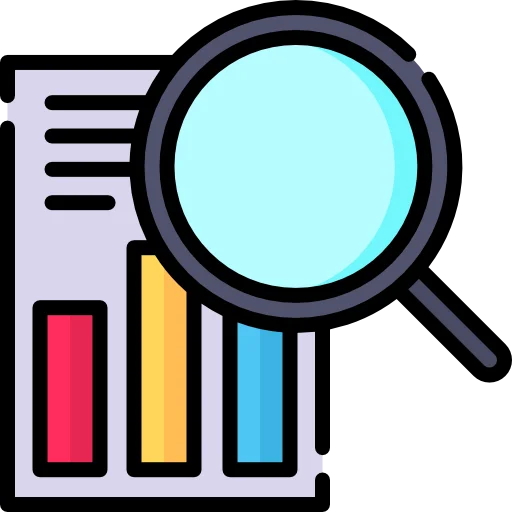 Saribung Pass Trek & Peak Climbing Overview
Saribung Pass Trek, located in the Mustang Region of Nepal is one of the highest mountain passes in Nepal which offers a picturesque view of Annapurna and Dhaulagiri massifs along with a close-up view of different mountain ranges. It is home to a variety of natural features including stunning deserts, rugged snowy mountains, and religiously significant temples. The trekking route was newly opened in 2006 for trekking in Nepal which offers stunning scenery and the diverse culture of western Nepal. The trek is considered one of the most challenging and demanding treks in Nepal connecting the restricted areas of Upper Mustang with the quaint Nar Phu Valley crossing the frozen Saribung Pass (6,041m/19,819ft).
The Saribung trek offers a great diversity of scenery, beautiful landscapes, cultures, interaction with locals, religions, and geographical variations. Therefore, trekkers can enjoy the fantastic and picturesque views of diversity in this region. The Saribung Pass trekking trails are rugged, cutting high into cliff sides, and passing through small Buddhist villages, the olden culture merged in a unique interpretation of lands forgotten by time. While trekking, trekkers cross numerous high passes before Saribung Pass (6,041m/19,819ft). The trek runs in a clockwise direction beginning the approach from the culturally rich Buddhist religion of Upper Mustang and descending through the remote Nar Phu Valley before combining with the Annapurna Sanctuary trek.</
Upon your arrival at Tribhuvan International Airport, you will see our representative waiting for you. After a warm welcome, we will drop you to your hotel and help you with check-in. You can have some rest today and in the evening our guide will provide all the information about your itinerary. Overnight at Kathmandu.
It's a preparation day. Today, you will have brief information about your Saribung Pass trek. And you can prepare everything for the trip. Or if you want we can help you with your preparation. After preparation, you can wander around the Thamel area and other places. Overnight at Kathmandu.
After your breakfast in your hotel, our guide will pick you up from your hotel. Then we will transfer you to the airport from a private vehicle. And from the domestic airport, you will have a flight to Pokhara. And after around 25 mins flight, you will find yourself at the airport in Pokhara. After reaching Pokhara, we will have breakfast. After some rest, you can visit nearby places. Pokhara is a beautiful place. There are many places to visit in Pokhara, like a temple between the lake. In the evening you can walk on the beautiful lakeside. Overnight at Kathmandu
On a beautiful morning in the Pokhara, you will have a delicious breakfast. After breakfast, we will take an early flight to Jomsom. And the flight from Jomsom to Pokhara is mostly in the morning. Because of the strong wind flowing in the afternoon. This flight provides an amazing view of two mighty mountains- Annapurna and Dhaulagiri. Likewise, you have a beautiful view of the change in landscape from lush to arid. It is around 20 mins flight through the deep Kali Gandaki Gorge. Jomsom is the district headquarter of Mustang.

After reaching Jomsom, we will start our trek. Our trek starts with a walk on the riverbed of the Kaligandaki River. We continue our trek until we reach Lubra village. In Lubra village, we can visit the Bon-Po monastery. We then reach Eklebhatti and start ascending. Later we walk on a level trail that leads us to Kagbeni. Kagbeni is the entry point of the Upper Mustang. And it is also the most interesting typical Tibetan village. Overnight at Kagbeni.
After breakfast in Kagbeni, we continue our trek to Chele. At first, we follow the trail that goes up toward the east bank of the Kaligandaki. Then we head north climbing over many ridges. And we reach Tangbe village. It is a whitewashed house, fields of buckwheat, barley, wheat & apple orchards tangle of narrow alleys. And the Nilgiri peaks continue to loom at the foot of the valley. Leaving Tangbe we move toward Chhusang Village, crossing the river. We then climb up the north trail to a huge red chunk of the conglomerate. Fallen from the cliff above forming a tunnel through which the Kaligandaki follows. Now, the trail leaves the Kaligandaki valley and we have a steep climb over the rocky gully that leads us to Chele. Overnight at Chele
Today, we continue our trek to Gheling. We climb step, treeless, waterless terrain first. Further, along the side of the amazing steep canyon and cairn of rock. Then we make a long descent to some shortens on a ridge. Now, the trail descends on a pleasant trail to Samar. Here, you can witness the Annapurna dominated by Nilgiri far to the south. We climb above a ridge from Samar first and then descend into a large gorge. Besides that, the trail goes into another valley field and crosses a stream and ridge at 3,800m. We then pass over a series of highs with sharp up and down. And we finally descend to Gheling. Overnight at Gheling
Leaving Gheling, we follow the trail that climbs gently to the interesting pass. Crossing the interesting Nyi-La pass we descend below the blue, gray and red cliffs. Now we cross a steel bridge of the Tangmar Chu and arrive at a Mani. Perhaps, it is the longest and most spectacular stretch and main wall in Nepal. And the continuous walk leads us to Dhakmar. Overnight at Dhakmar
From Dhakmar, the trail goes ups and downs with beautiful views on the way. You will have a scenic view of beautiful hills, sparkling white mountains. Moreover, the colorful Chortens will surely make your journey beautiful. And our continuous walk leads us to Ghar Gompa. It is an important place for Tibetan Buddhism. This Gompa is also known as one of the oldest monasteries which were built in the 8th century. After Gompa, we have a long steep ascent to a small pass. And passing it we have a gentle descent to Tsarang village. Overnight at Tsarang
Before we start our trek to Lo- Manthang, we will visit the Old Palace and Ancient Monastery in Tsarang. It is also said that Tibetan Buddhism in Upper Mustang flourished from this Monastery. After a beautiful visit, we head toward Lo Manthang. Our trek begins with the descent to the gorge of the Tsarang Khola. Here we make a big traverse upstream and cross an iron bridge over the river on the way. We ascend on the rocky gully from the gorge and enter the valley. The dirt turns north here and climbs to a large isolated Chortens. It marks the boundary between Tsarang and Lo-Manthang. Here, you can see the road crosses a stream and becomes a wide thoroughfare traveling. Besides that, it looks like a desert-like landscape painted in every hue of grey and yellow. As we arrive in Lo-La, we have a first view of the walled city. The Lo-Manthang with a prayer flag flapping in the wind. Then, we climb up onto the plateau of Lo-Manthang. We pass through a short dusty trail, crossing a stream by a wooden bridge. And we also cross an irrigation canal at the southern wall of the city of Lo-Manthang. Overnight at Lo-Manthang
From Lo-Manthang, we ascend to Day-La, following the dusty trail. It is the last point where you can see Lo- Manthang. After the last view, we continue trekking through the left trail skipping the trail to reach Tsarang. Then, we have a steep and dusty descent in the narrow path. And we again come across the wide plateau. From there we descend over the rocky gully and knee-crunching trail and reach Dhi village. After Dhi village, we cross the Kaligandaki River by a suspension bridge and make a short steep climb. We trek upstream of Puyung Khola. We have breathtaking views of landscapes and innumerable caves at the stone walls on the way. And finally, we reach Yara village. Overnight at Yara village
After breakfast in Yara, we continue our journey to Luri Cave. We continue our trek to the river bank. Then a gradual uphill walk will bring us to Luri Gompa. Luri Gompa is an ancient and well-known cave monastery in the mustang region. There are two monasteries. You can first visit one situated below the cave monastery. They have a short steep ascend to Luri Gompa Monastery. This gompa lies at an elevation of 4,005m. You can see a big Old Chortens and many images, statues of Protectors and Deities inside the cave. Moreover, there is also a holy Buddhist text which is always closed. Overnight at Luri.
Leaving Luri Gompa, we follow the trail that winds up into large pastureland. It opens up to a lovely place that gives some astounding views of snow-capped mountains. And our continuous walk for around 5 hours leads us to Ghuma Thanti. Ghuma Thanti is a beautiful place that lies near a stream. Moreover, it is a popular place for pilgrims visiting the holy lake of Damodar Kunda. Overnight at Ghuma Thanti
Today, we continue our trek with some ups and downs. Also, the trail requires strenuous walking as we are required to cross high passes. And after crossing these passes- Kyuma La and Batsyak La, we reach Damodar Kunda. Damodar Kunda is a holy lake visited by Hindus, situated in the rain-shadow zone of the Himalayas. You can spend some time in Lake. Passing the lake in the north of the magnificent Annapurna range, we continue downhill to Namta Khola. Overnight at Namta Khola.
Leaving Namta Khola, we follow the trail to the left bank moraine of Khumjungar Glacier. You are going to feel this part trek is quite tough due to the snowy trail. And climbing through the Khumjungar Glacier, we reach Saribung Base Camp. Reaching Saribung Base Camp you find yourself surrounded by many 6,000m peaks from all around. Overnight at Saribung Base Camp
It is a high altitude, so we are going to have acclimatization here. Today we just our bodies with the high altitude and explore nearby places. We also explore the surrounding hills and enjoy the beautiful scenery. After exploring you can take a rest remaining time. Overnight at Saribung Base Camp
Today, we are scaling Saribung Peak. We start our hike in the early morning. We climb up to the top of Saribung on the glacier moraine. Then we ascend for some time and fins split ice. It parts us from the summit by an easy trail with a large snow incline. Reaching the top, you get the fine view of the Annapurna and Dhaulagiri ranges along with the Damodar and Chhib Himal ranges. We will spend some time at the top enjoying the beautiful view. And after that, we climb back to the base camp. Overnight at Saribung peak base Camp.
The main highlight of our trek, the Saribung Pass. While trekking to Nogaru we come across the frozen Saribung pass. Our trek begins with a steep and slippery walk. As the trail passes through the snow we make a strenuous climb on the snowbound Saribung Pass. Saribung lying on the foot of Saribung Peak is an isolated part of the Mustang region. It is frozen throughout the year. You will have a mesmerizing view from the top of the pass. From the pass, we follow the descending trail to Nogaru on the moraine. Overnight at Nogaru
Our trek starts with a walk on the Tibetan plateau and barren valley. Admiring the view of Himlung, Nemjung, Cheo, and Pokarkang we trek toward Phu Gaun. Phu Gaun is an ancient village in the Nar Phu Valley. This village is inhabited by people of mixed ethnicity like Lama, Gurung, and Ghale. They allow us to observe their cultures, natural diversity, and traditional Buddhist lifestyle. Here is the very ancient Buddhist Monastery known as Tashi Lakhang Monastery in Phu Gaun. It is registered as one of the world's 108 great Buddhist Monasteries. Moreover, it is believed to be one of the last monasteries built by Karmapa Rinpoche. Overnight at Phu Goan.
After a beautiful day in Phu village, we start walking on the highland. We cross the gate at the end of the village. Then we descend in the constricted valley to reach Kyang. Here you can observe a few abandoned castles of the Khampas settlement. A Tibetan descent that lived unlawfully at places like Jhunam, Chyakhu, and Kyang. We then extend on the downhill path to reach Meta. From here, you have a remarkable view of Kangaru Himal and the Annapurna range. Overnight at Meta.
From Meta, we continue our trek to Koto. We follow the trail and trek steeply down for a while. And then walk through the pine forest passing many streams. You can see the picturesque waterfall near the Dharmasala. Further, we cross over the many suspension bridges. And continuous trek leads us to Koto. Overnight at Koto
Leaving Koto, we follow the trail that passes small villages. Further, we walk through the beautiful pine forest and reach Timang. Then we have a short glimpse of Mt. Manaslu and other snow peaks on the way. Now we drop down to Danque through the knee-crunching trail. And finally, a walk on the level and flat trail take us to Dharapani. Overnight at Dharapani.
After breakfast in Dharapani, we drive back to Besisahar. Passing several villages, with views of beautiful mountains, landscapes, and waterfalls. We have a long drive to Besisahar. On the way, we enjoy the beautiful scenery of rivers, mani walls, Chortens, hanging prayers flag and pass Marsyangdi. On reaching Besisahar, have some rest. Overnight at Besisahar.
Today, our representative will drop you to the International airport, 3 hours before your scheduled flight. After dropping you to the airport our trip ends. You can also stay longer and join another trip.
We Are Here To Make You Satisfied. Not Satisfied With The Trip? Don't Worry You can Customize your own trip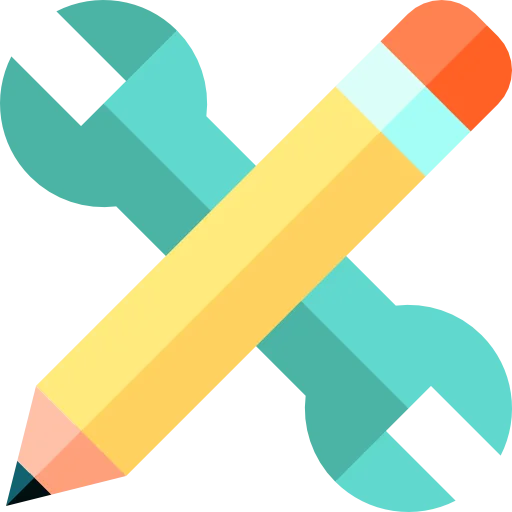 Customize Your Trip
Best time for Saribung Pass Trek
Every season has its own unique features offering scenic views of the gigantic mountains enhanced with the pleasant weather. Primarily, two seasons: Spring (March to May) and Autumn (September to November) are considered the best seasons for Saribung Pass Trek in Nepal. These seasons offer crystal clear visibility of the mountains and Himalayas under the extraordinarily blue sky seems perfectly eye-soothing.
Spring Seasons
The spring season is regarded as one of the best seasons to trek in Nepal. During this season, nature in Nepal is blessed that make the hillocks and mountains look colorful with blooming flowers. The days are warmer, but the nights and the early mornings are colder. The temperature ranges typically from 6 to 20 degrees. The trekking is mesmerizing and joyful with the clear visibility of the mountains and Himalayas under the exceptionally blue sky.
Autumn Season
The autumn season is also considered the best season to trek in Nepal. The skies are fair, the weather condition is favorable, and the temperature ranges from 0 to 20 degrees. The lush vegetation, peaceful surroundings, and views of the Himalayas are unblemished. The days are neither too hot nor too cold, therefore many trekkers prefer this season to enjoy their trek in Nepal.
Permits
Trekkers need to acquire permits for Saribung Pass Trekking and the kind of permits are mentioned below:
TIMS (Trekkers Information Management System) card
Permit from local government
Annapurna Conservation Area Permit
Safety and Security
While trekking in Nepal, safety and security are crucial issues to consider as the trek lies at a higher altitude in the Himalayan region. The trek reaches, an elevation of 6,041 meters, so trekkers might suffer from health-related issues. Our knowledgeable and experienced guides provide you with first aid and necessary medications in case of emergency. Regarding your safety and security, make sure you have proper clothing, travel insurance, water purifiers, first aid kits, medications, and torch light included in the packing list before beginning your trek. While trekking, always stay on the mountainside, avoid drinking alcohol, and ascend slowly after passing more than 3,000 meters of altitude, keep hydrated with the weather, and follow the guide's advice.
Travel Insurance
The majority of trekking trails are situated at the higher altitude in the lap of giant Himalayas and the travel insurance must be made compulsorily by the trekkers before trekking. At higher altitudes, weather is unpredictable, and some sudden incidents like altitude sickness, snowfall, and injury might happen while trekking. Make sure your insurance covers all the sufficient medicinal and helicopter evacuation facilities.
Difficulty
Saribung Pass Trek is a challenging trek that some of the ancient Tibetan villages to the high cliffs. You will walk around 6 to 7 hours a day through many high passes with ice and ridges. You will gain altitude which makes the trek challenging and you can find yourself strolling through many tracks with ice folds from Damodar Kunda to Nar Phu valley. Other factors that make the trek challenging are weather conditions and altitude issues. This moderate to challenging grade trek warmly welcome the trekkers who possess good physical fitness, ensuring an enchanting experience.
To embark on this beautiful adventure, it is recommended trekkers engage in regular exercises such as running, swimming, cycling, and a day hike for at least one month before undertaking the journey on the stunning Saribung Pass.
Facilities
Drinking Water
For a healthy body, while trekking and staying hydrated, safe drinking water is essential. Trekkers are recommended to drink around 3 to 4 liters of water per day as it is the most effective method of completing the Himalayan journey. Teahouses offer boiled, bottled, or mineral water for the trekkers at some charge but the facility is not available while staying on Base Camp.
Drinking water is available from taps or springs during your trekking at higher altitudes but make sure to use a water purifier or carbon filters before drinking. It is recommended to carry 3 to 4 water bottles for refilling purposes.
Food and Accommodation
Numerous tea houses are available along the trail that offers accommodation facilities to the trekker. The teahouses offer twin-sharing rooms with beds, warm blankets, pillows, bedsheets, and mattresses. Toilets and bathrooms are clean and hygienic in the teahouses.
While trekking, teahouses serve clean, fresh, and hygienic foods which include the dishes like rice, lentils, vegetables, curries, chapati, bread, eggs, meat, noodles, MoMo, thukpa, and rice pudding. During your stay in camp, the field staff will prepare and serve the food.
Electricity and Internet
Teahouses along the Saribung Pass Trek offer electricity facilities for the trekkers where you can charge your electronics at a small fee. You'll also find the connectivity of networks like Ntc and Ncell. Teahouses provide internal facilities through WiFi routers with additional charges for a blissful journey.
Electricity and internal facilities during your stay at the base camp are not available. Be prepared for the day with fully charged power banks and the connection with friends might be unreachable.
ATM and Money Exchange
You can exchange money or withdraw cash from ATMs in the city areas of Kathmandu and Pokhara. It is advisable to carry enough Nepalese currency with you during the trek.
Guide and Porters
While trekking, guide, and porters are the best companions to trekkers as they provide the utmost care and enormous support. Bold Himalaya provides you with a highly experienced and knowledgeable guide who will facilitate you with permits, food, and lodging during the trek. The presence of a guide will empower you to embark upon your trek with a sense of ease and security, allowing you to immerse yourself fully in the wonders that await.
Porters carry your luggage throughout the trek to make sure you have a comfortable and safe journey. They can carry up to a weight of 20 kg of luggage or equipment which allows you to focus on the trek with peace of mind.

Packing List
Travel Clothing
Fleece Jacket, down jacket, waterproof jacket, trekking pants, hiking
Accessories
Sleeping bag, trekking poles, headlamps with extra batteries, Duffel bag (25 to 35L)
Electronics
Cameras or smartphones with extra batteries, portable chargers, and power banks
Documents
Valid passport, TIMS card, Travel Insurance, and Permits
Altitude Sickness and Preventive Measures
The issues related to altitude come into existence once a trekker reaches an elevation higher than 3,000 meters. The main reason why trekkers suffer from altitude sickness is that the body doesn't get enough time to adjust to the atmosphere with low oxygen levels. So gaining altitude with a constant pace and proper acclimatization days help reduces the chance of altitude sickness.
Similarly, keeping the body hydrated by drinking water, avoiding smoking and alcohol, spending some nights at lower altitudes, consuming high calories, and not gaining an altitude of more than 500 meters a day can prevent altitude sickness.
The accommodation for Saribung Pass Trek takes place in teahouses, lodges, and tents. You will be provided with good facilities and comfortable accommodation at the luxurious hotel while in Kathmandu and Pokhara city.

During the Saribung Pass Trek, all the accommodations are available on a twin-sharing basis. Most of the teahouses and lodges offer a room with attached bathrooms and toilets. The rooms are facilitated with comfortable beds, blankets, mattresses, and light pillows. Private rooms may be available at lower altitudes, but shared rooms become more common as you ascend.
While at Saribung Base Camp, the accommodation takes place in tents.
While at Kathmandu and Pokhara, you will be fueled with a variety of luxurious food items according to your choices in the hotels and lodges.
Fresh, hygienic, and delicious meal options are offered at teahouses and lodges along the Saribung Pass Trek. Although the menu options may be limited as the altitude rises options may become more limited as the altitude rises, the teahouses offer three kinds of meals.
Breakfast includes porridge, oatmeal with milk, fruits, eggs (boiled, fried, scrambled, or omelet), Tibetan bread, pancakes, muesli, chapati, or roti, and tea or coffee (often served with milk and sugar).
For Lunch and Dinner, the food items served are Dal (lentils), Bhat (rice), vegetables, meat or fish, noodles with vegetables, eggs, fried rice, pasta, pizza, and MoMos (dumplings).
During your stay at the base camp, the foods are prepared by well-trained cooks or field staff. You can ask them to make particular dishes as per the availability of resources.
Saribung Pass is situated on the border of Mustang and Manang, which lies in the remote Damodar Himal close to the border of Tibet.
The Saribung Pass lies at an elevation of 6,041 meters/19,819 feet.
For the Saribung Pass trek, Spring (March, April, and May) and Autumn (September, October, and November) are regarded as two distinct seasons. These two seasons provide crystal clear views of mountains and Himalayas and the favorable weather conditions make the routes easy to navigate.
It is always a good idea to involve yourself in doing physical exercises before trekking to be fit enough for Saribung Pass Trek. The trekking trail demands a good level of physical fitness so it is recommended to do cardio exercises like running, hiking, long walks, cycling, and swimming. It is always advantageous to have previous experience however it is suitable for beginners who have better physical and mental endurance.
Saribung Pass is the fusion of rugged, ancient culture, cutting high into cliffsides and passing through Buddhist villages which are still untouched for ages. The trail will traverse through Saribung Pass from where you can savor the majestic views of mountains like Annapurna II, Dhaulagiri, Cheo, Peri, Himlung, Ratnachuli, and many more.
As per the customized itinerary, it takes around 23 days starting from Pokhara and ending at Besisahar including an acclimatization day at Saribung Base Camp.
We Bold Himalaya provide you with all the essential gear and equipment required for Saribung Base Camp on rent.
In the lower regions, strong communication is available. At higher altitudes, teahouses offer communication services with some additional fees. However, during your stay at Base Camp of Saribung Peak, communication services cannot be guaranteed.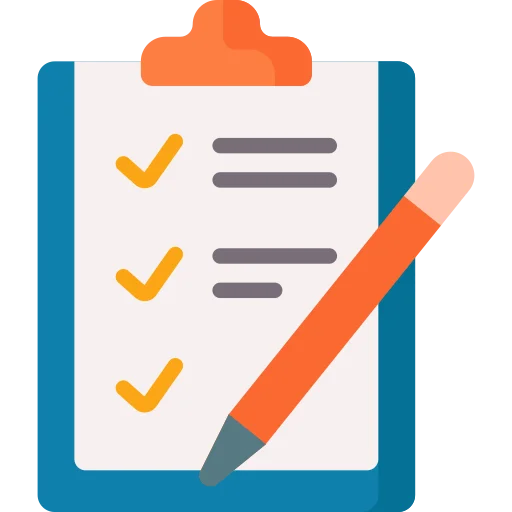 Book This Package
Want More Discount?
Come on Group
Based on Cost, Duration, & Group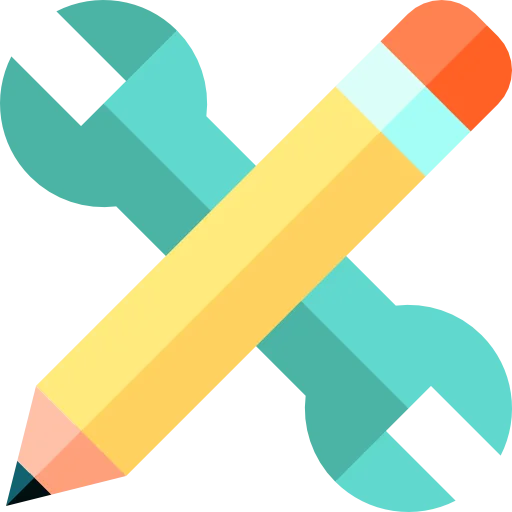 QUICK INQUIRY
15+ years of Industry Experience
Best Price Guaranteed
Fabulous Hospitality
Highly Trained And Experienced Team
Download Brochure
Need Help With This Trip?
Talk With Expert
+9779849615880