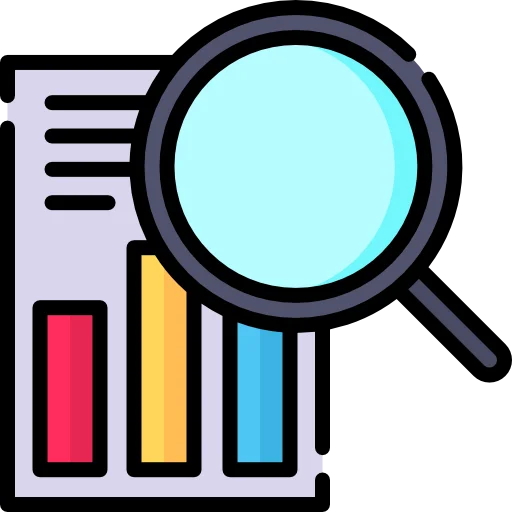 Tharpu Chuli Peak | Tent Peak Climbing Overview
Tharpu Chuli, located toward the south of the Annapurna South Base Camp is an attractive mountain. It is a part of the ridgeline, with a height of 5,663m/18,575ft. Tharpu Chuli is also known as Tent Peak due to its tent-shaped structure. It acts as a central driver between the semi-circle of peaks enclosing the Sanctuary. This peak is considered to be one of the easier peaks to climb. It is situated overhead the Annapurna valley is opposites to the Fishtail peak. This peak was first summited in 1964 by a Japanese group. Tharpu Chuli Peak is \known for its views of the whole Annapurna range and Machhapuchhre.
Highlights
Scenic drive to and from Kathmandu

Welcome to Nepal! Upon your arrival at the International airport, you could see a representative from Bold Himalaya. You will have a warm welcome and transfer to your desired hotel. You can have some rest first then you will have briefed about your program. After the preparation of trek, you can stroll around the Thamel area. Overnight at Kathmandu Hotel.
With a beautiful morning in Kathmandu, you will have early morning breakfast in the hotel. After breakfast, you will be transferred to the tourist bus station. From there you will drive from Kathmandu to Pokhara. You have a drive along Prithivi Highway. On the way, you can enjoy the beautiful view of the landscape along the Trishuli River. Additionally, you will also have a wonderful view of waterfalls, jungle, river, terraced filled, etc. on the way. And you will reach Pokhara after around 8 hours. On reaching Pokhara, you will have lunch. After some rest, we can walk around the beautiful town Pokhara also known as the 'city of lakes'. There are many places to visit. It most popular tourist destination. Overnight at Pokhara
Leaving from the beautiful city, Pokhara we will take a private car to Nayapul. Pokhara to Nayapul drive will be around the one-hour drive. On the way to Nayapul the Nayapul, you pass several beautiful villages. You will also have beautiful mountains scenery. Nayapul meaning a new bridge is the major shopping center for the people of the old city. It is also a starting point of Ghorepani and Annapurna base camp trek. After reaching Nayapul will start our Tharpu Chuli trek
With the beginning of the trek, we trek down to the river and cross the river over the suspension bridge. Then we climb up along the Modi Khola to Birthati. From here, we follow the right-hand trail and have a gradual ascent. We pass through a field of Paddy/mustard and walk through terraced fields. Then we have a gentle ascent along a hillside and arrive at a riverbed. Following the trail through forest and along the hillside, we settle Shyauli Bazaar. It is located at the bank of Modi Khola. Finally, a continues steady climb takes us to Ghandruk.
Ghandruk, one of the largest Gurung settlements of the Annapurna region, Nepal. Overnight at Ghandruk.
Today, we will a delicious breakfast in Ghandruk and begin or start our trek. Our trek begins with gradual ascend for an hour up to the Ghandruk top. From here, we steeply descent to Kimron Khola. We then cross the river through a suspension bridge. Now we start to climb up again to Chomrong village. Chomrong is another beautiful Gurung village in the Annapurna region. And it is spread over a hillside and gives the stunning view of the Annapurna South and Machhapuchhre. It is situated in the lap of mighty Annapurna south. It is also the largest local settlement along the route. Overnight at Chomrong village
After breakfast in Chomrong, we head toward Bamboo. We walk along the Modi Khola. We leave behind inhabited foothills into high step and wooded slopes of Himalayas. Then we cross the suspension bridge and trek up to Sinuwa. From Sinuwa, we ascent somewhat flatter trail. Our trail then passes through dark and thick rhododendron forest and leads us to Khudi. Leaving Khudi, we have a long and steep stone staircase descend. It leads us to deep bamboo and rhododendron forest. And eventually, we reach Bamboo. Overnight at Bamboo
From Bamboo, we trek through the lush bamboo and forest and reach Dovan. Moving ahead, we continue our walk along the bank of Modi Khola. Then we gently ascend to another thick bamboo, oak and rhododendron forest up the side of the canyon. Furthermore, we cross the two-stream over small bridges reach solitary places. Here, you might get a chance to see a variety of species of wildlife like wild pig, deer, snow leopard. We continue our trek passing Hinko Cave. And we finally reach to our today's stopover, Deurali. Reaching Deurali you have amazing views of the valley. The stunning mountain river, cliffs, waterfalls after breathtaking. With diverse vegetation, flora & fauna, you will have astonishing Himalayan vista. Overnight at Deurali
A beautiful morning in the middle of the river bed surrounded by giant snowplowed mountains. After breakfast in Deurali, we first head toward the Machhapuchhre Base Camp. We are going to have a somewhat strenuous hike. On the way, we cross two avalanche tracks on a narrow trail. on reaching the base camp you will get the unfolding views of the majestic Machhapuchhre. The view of Mt. Hiunchuli, Annapurna South, Annapurna I, Annapurna III, Gangapurna including Machhapuchhre are amazing
We will enjoy the panorama from the Machhapuchhre Base Camp for some time. Then we continue our trek with a gentle walk that leading us to the Annapurna Base Camp. On the way, you witness the vegetation disappearing. Continuing our trek, we enter the Sanctuary. Now we follow a stream and then climb a few huts and reach to the Annapurna Base Camp. From Base Camp you the dynamic 360-degree view of amazing mountains. The view Hiunchuli, past Annapurna South to Annapurna I is mesmerizing. Likewise, Khangsar Kang, Gangapurna, Annapurna III and Machhapuchhre are also amazing from here. Overnight at Annapurna Base Camp lodge.
Acclimatization day at Annapurna Base Camp
Today, we are not trekking further. We will spend our day today; we are not trekking further. We will spend our day here as an acclimatization day. We will use this day for the preparation of climb. You have to feel free and ask any questions about the climb to your team and guide. Your guide will also brief about the climb, today. First, you will have lunch then have training on peak climbing technique. You will get all the information on using the climbing gear. Such as ice axes, climbing boot, harness, jumper. You will also know how to go up and down using ropes. This training will help you a lot. This training experience will boost up your confidence and climbing skills. After training, you can either rest or explore around.
Note: You might also continue your trek and keep an extra day for contingency.
After a wonderful acclimatization day, we continue our trek to Tharpu Chuli Base Camp. It is also known as Tent Peak Base Camp. It going to be a little difficult trek. We walk on the glaciated mountain and pass through the Annapurna South Glacier. Then we follow the trail across the surface on the ice. It will be quite a pleasurable and adventurous hike. On the way, you witness an exotic ecosystem and the breathtaking panorama of Himalayas peaks. On reaching Tent Base Camp, you get magnificent views of majestic snow-capped mountains of the Annapurna region. Overnight at Tharpu Chuli/ Tent Peak Base Camp
From the Base Camp, today we are hiking to the Tent Peak High Camp. The trail to high camp ascends on a steep trail. There is a probability to use fix rope and helmet while climbing to high camp. As we have to walk on the glacier gradual up and cross steep sections. On reaching high camp, you have panoramic views of Annapurna South, Fishtail, Mt. Annapurna, Hiunchuli. Likewise, you will have splendid views of other snow-capped high mountains. Overnight at High Camp
Today, we are going to have a final climb to Tharpu Chuli Peak. We will begin our trek around very early in the morning i.e. around 2-3 am. The trail to the peak is rocky at first. And we will make the climb using pre-fixed ropes. We follow the rocky trail for around 2 hours. After that, we walk in flat snow for another hour. Then we climb on a steep slope of 70 degrees. Continuing the trek, we walk on a flat trail for half an hour. Finally, after around 6 hours of strenuous ascend, we scale the summit of Tharpu Chuli/ Tent Peak. On reaching you will have delightful, mesmerizing views of Annapurna range. Yours many days' worth of hard work finally paid off. After living the beautiful moment Tharpu Chuli, we hike back to High Camp. Overnight at High Camp
After making it to Tharpu Chuli peak, we are now retracing the same trail to Machhapuchhre Base Camp. As we have already hike back to High Camp yesterday. Today we are hiking base to Machhapuchhre Base Camp. The retracing trail is going to be a little easier as we are descending. Overnight at Machhapuchhre Base Camp

From Machhapuchhre Base Camp, we continue our trek to Bamboo. Out trail in no time passes places like Deurali, Himalayan Hotel, Dovan and come across Bamboo. On the way, you will see the waterfalls that drop from a high point to the rock below. Likewise, you pass through the forest. You will witness beautiful Himalayan scenery. Among then, Fishtail and Hiunchuli are best. Overnight at Bamboo
Leaving Bamboo, we trek to Jhindu Danda following the beautiful trail. Today's trek passes through the forest of rhododendron, oaks and bamboo plant. We have to climb up and down the valley. Then we have an ascent to Khudi and cross the beautiful Gurung village of Sinuwa. After Sinuwa the trail past down to the river and we come across the suspension bridge. We cross a suspension bridge and again climb up a stone staircase to Chomrong village. Here we can observe the amazing mountain view of Annapurna South and Machhapuchhre. We will have lunch in Chomrong and head toward Jhindu Dada. The trail from here, descend downhill to Jhindu Danda. Jhinu Danda is a small local commercial village. Here you can have a natural hot spring. You have to walk down for half an hour to reach Hot spring, which is at the bank of the Modi Khola. Overnight at Jhindu Lodge
After breakfast in Jhinu Danda, we will first trek to Nayapul. It will be the last day of our trek in the Annapurna region. We will be enjoying the beautiful views of landscapes along the trail back. And after about 4 hours' beautiful hike we reach Nayapul. On reaching Nayapul we will have lunch and drive back to Pokhara. We reach Pokhara after a 1-hour scenic drive. After reaching Pokhara, you can either have rest or wander around the nearby areas. Overnight at Pokhara
Today, we drive back to Kathmandu after breakfast. Today's drive offers an amazing glimpse of rural areas with middle hill scenery. We have a drive along the Trishuli river via Prithivi highway. And after around 7 hours drive we arrive in Kathmandu. On reaching Kathmandu you will be dropped to your hotel. Have some rest in the afternoon. In the evening, you will have a farewell/cultural dinner with Bold Himalaya. Overnight at Kathmandu.

On the last day, our Bold Himalaya representative will drop you to Tribhuvan International Airport 3 hours before you fly to return. I hope you had a great journey to Tharpu Chuli Base Camp/ summit. Or if you are interested and want to have another trip/ trek, we can arrange another beautiful, adventurous, awesome trip for you right there
We Are Here To Make You Satisfied. Not Satisfied With The Trip? Don't Worry You can Customize your own trip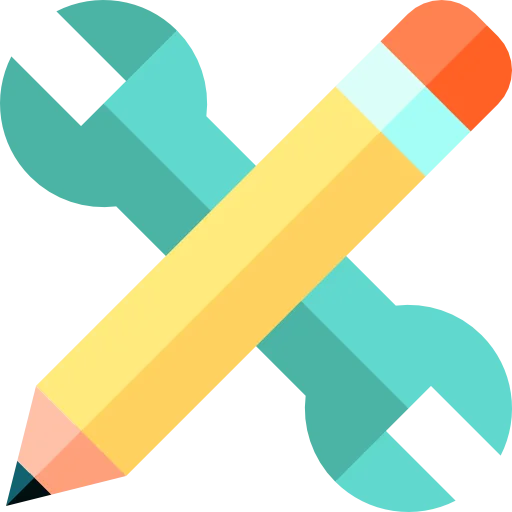 Customize Your Trip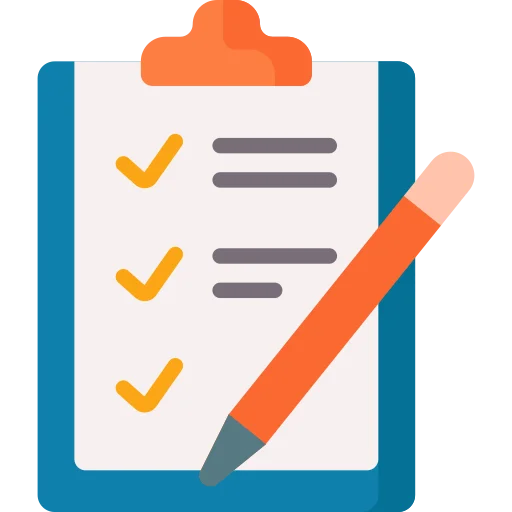 Book This Package
Want More Discount?
Come on Group
Based on Cost, Duration, & Group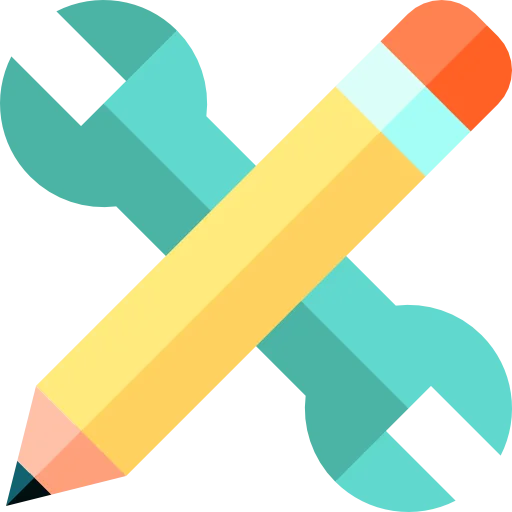 QUICK INQUIRY
15+ years of Industry Experience
Best Price Guaranteed
Fabulous Hospitality
Highly Trained And Experienced Team
Download Brochure
Need Help With This Trip?
Talk With Expert
+9779849615880