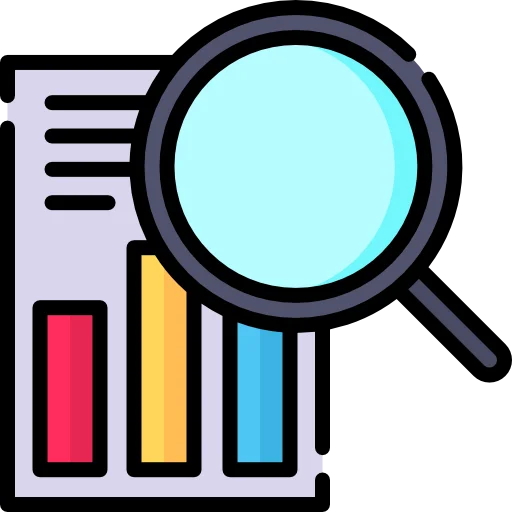 Thorong Peak Climbing | Thorong Peak Expedition Overview
The recently opened beautiful peak in the Annapurna region - Thorong Peak stands at the height of 6,144m/20,157ft above sea level. It is a fine snow mountain in the south of Thorong La Pass with one of the most rewarding and technically difficult peaks to climb. It gained a lot of popularity because of its fascinating panoramic view.

Thorong Peak climbing is considered to be a paradise with great views of lofty mountains and is also famous for its natural wilderness and exotic trekking trail. The trail to the Peak passes through beautiful trails along with many Gurung and Magar villages. Trek through verdant hills and into the heart of the Himalayas the journey offers a spine-chilling experience and ecstatic views. Besides that, the trail involves crossing the high pass of Thorong La. Thorong La Pass is a well-known pass and thousands of trekkers trek every year through this pass. Moreover, you witness amazing views of mountain ranges such as Mt. Manaslu (8,163m/26,781ft), Mt. Annapurna (8,091m/26,545ft), Mt. Dhaulagiri (8,167m/26,795), and Mt. Machhapuchchhre (6,993m/22,943ft) are astounding from the pass.
The journey to Thorong Peak passes through the most spectacular mountain scenery, the charming settlements of Gurungs, and other communities with their slate-covered houses, where you can explore the incredible rhododendron forest and lush green forests. The vast expanse of rugged hills and towering mountains adds to the beauty of
Welcome to our beautiful landlocked country Nepal. Upon arrival, you will have a warm welcome by our representative. After greeting we will drop you to your hotel. After check-in, you can have a rest. Later, you can stroll around the Thamel area. Overnight at Kathmandu.
Today, you will have breakfast in your hotel room. Later, you have a meeting with your trip guide. You will have brief information about the trip and pre-discussion about the trip. We will check your preparation. And help you in every preparation. After the preparation, you can either relax or wander around. Overnight at Kathmandu.
After a delicious breakfast in your hotel room, our guide will pick you up. Then our beautiful journey to Bulbule starts. You will have a scenic drive along the beautiful river and Nepalese countryside. It's wonderful around 7 hours to drive from Kathmandu. Bulbule is a countryside hill on the footstep of Annapurna & Manaslu. After a long drive today you will stay in Bulbule. Overnight at Bulbule.
From Bulbule our trekking starts. And today we are moving ahead to Jagat. We first follow the Marsyangdi River. On the way, we cross a few local wooden and suspension bridges. We pass through the waterfalls and several ups & downhill sections. And crossing rice paddies and subtropical forests we reach Bahun Danda. Leaving Bahun Danda, we descend through amphitheater-shaped rice terraces. Then we walk along a steep vertical cliff, lush forest. We come across some culturally intriguing villages.
Leaving Jagat, we first have one-and-a-half-hour walks on a rocky trail to reach Chamje. Chamje is a small settlement with a primary school surrounded by bamboo bushes. Then we cross a suspension bridge in the Marsyangdi River leaving Chamje. On the way, you will see the waterfall, rocky lands. And the trail passes a small teashop before entering Manang district. We enter the Manang district and reach the first village of Manang district, Tal village. Tal village is a beautiful village situated on the river bank rewarding beautiful waterfall views. We then cross the river and walk through the cliff above the river. And we finally reach beautiful Dharapani. Overnight at Dharapani
After breakfast in Dharapani, we head toward Chame. Our trek passes through the typical flat-roofed stone houses of local Tibetans to the Bagarchhap. We cross the village surrounded by apple Orchards and maize fields. And continue our trek through the forest near the river to Kopar at 2,590m. Finally, after a beautiful journey through the rhododendron forest, we reach the headquarter of the Manang district, Chame.

Reaching Chame, you will be rewarded by the amazing views of the Himalayas including Annapurna II, Annapurna IV, and Lamjung Himal. Today's trek comes across small hot springs. You can enjoy this magical natural hot spring. Overnight at Chame.
After breakfast in Chame, with Lamjung Himal sparkling in the morning sun, we climb to a field of buckwheat passing Mani walls in the tiny village of Telekhu. Then we will have a long and pleasant walk through a dense forest with dramatic scenery. Following the pine-scented trail around reveals the first view of the dramatic Paungda Danda rock face. Paungda Danda is a tremendous curved slab of rock. We further continue our trek with a steep ascent to the upper Marsyangdi over a ridge. Continue the trek with beautiful views of Pisang Peak and Annapurna II. We follow the river valley to a long Mani wall by a bridge and the lower valley of Pisang. Overnight at Pisang.
From Pisang, we continue our trek through the drier upper part of Pisang. We first climb a steep ridge with a good view of the Manang Valley & Tilicho Peak. Then we enter the pine grooves that reveal the small turquoise lake view. Besides that, the trail passes charming villages with views of painted mandalas & dragon mouth spouts.

Next, the trail passes through the field of grazing yak & a wide variety of crops. We then have a steep climb on the right side of the Marsyangdi River to Ngawal. Ngawal is one of the great viewpoints. Here you get an amazing view of the whole Annapurna Ridge & the Marsyangdi River valley. After Ngawal, we continue our trek through the pine forests, several villages, and farming terraces. Finally, we arrive at the large Tibetan settlement, Manang. Here you have mesmerizing views of Annapurna II, Annapurna III, Annapurna IV, Tarkekang, and Gangapurna from Manang. Overnight at Manang.
It's an acclimatization day in Manang. And for acclimatization, today we will hike to Chongkor's viewpoint. Chongkor's viewpoint is an outstanding viewpoint. From this viewpoint, you get an amazing view of the pristine Gangapurna Lake with a backdrop of the Annapurna range, Tilicho Peak, Pisang Peak, Chulo Peak, Thorong Peak, and others. Moreover, the view of Gangapurna glacier is mesmerizing from the viewpoint.

Besides that, we crossed the Marsyangdi River and reached Gangapurna Lake. This glacial lake is situated at the foot of amazing Gangapurna icefalls. It is formed from the glaciers of Mt. Gangapurna, Annapurna IV, Khangsar Kang, and Glacier Dome. After enjoying the beautiful view from the viewpoint & Gangapurna Lake return to Manang. Overnight at Manang.
After wonderful acclimatization in Manang village, we continue our trek climbing to the village of Tenki, crossing a stream. From Tenki, we climb out of the Marsyangdi Valley. Then turning northwest we arrive at Jarsang Khola. Next, we follow the valley northward, which passes a few pastures and juniper trees. And with the gain of elevation, we come across the small village of Ghunsa. We continue the trail that goes through meadows, then it crosses a small river on a wooden bridge. Our trail then traverses up the ancient Mani wall and we reach Yak Kharka. Overnight at Yak Kharka.
After a delicious breakfast in Yak Kharka, we head toward Thorong Phedi. Our trek begins with an interesting high-altitude walk. After some high altitude walk, we cross a suspension bridge and reach Ledar village. Leaving Ledar village, the trail ascends and passes through towering cliffs. It leads us to Thorong Phedi. Overnight at Thorong Phedi.
From Thorong Phedi we heard toward Thorong Base Camp. Thorong Base Camp is around 3-4 hours from the Thorong Phedi. After reaching the Thorong Base Camp, we will have some rest first. Then, we will prepare for the climb the next day. Overnight at Thorong Base Camp.
We will leave the Thorong Base Camp early so that the wind won't affect us as much. We begin with the steep climb to the Thorong Pass. You will have a beautiful view of the Kali Gandaki Valley. Then, reaching the top you will see Dhaulagiri I, II, and III. Likewise, the Annapurna region is magnificent. Overwhelming views of the Himalayas will make your worth. You can express the bliss you get after summiting the peak. You can enjoy the view for some time and have a photograph too. Then we trek in the gentle slope with a cliff through sacred land to Muktinath. Overnight at Muktinath.
It's a reserve day. The change in weather conditions is uncertain while climbing a peak. So, we keep this extra day, to complete the climbing on this day if we couldn't do it the previous day.
Today, we will have an early morning visit to the Muktinath temple. Muktinath is one of the most famous pilgrimage sites for Hindus. After a holy visit, we head toward Jomsom. Our trail is going to be mostly a downhill trail. We follow the trail that descends through a dramatic, arid landscape to Kagbeni. We walk on either side of the Kagbeni River. Then we follow the left fork that continues up the river to Kagbeni. We then have a few hour's walk from Kagbeni and reach Jomsom. Jomsom is the headquarter of the Mustang region. It is a large town with an airstrip just above the Kaligandaki River.

Moreover, it is a major village in the Kaligandaki area linking the age-old trans- Himalayan Salt Trade route to Tibet. Overnight at Jomsom.
This day, you are having an exciting mountain scenic flight. We will have breakfast and have an early morning flight to Pokhara. This flight will allow you to enjoy the best views of the surrounding Annapurna & Dhaulagiri Himalayan range. As the flight transit through between two high peaks Mt. Annapurna and Mt. Dhaulagiri. After an amazing 20 mins flight, you reach Pokhara. We reach Pokhara in the morning, so you will have some time for sightseeing in Pokhara Valley. There are many places to visit in Pokhara. In the evening you can stroll around Lakeside. Overnight at Pokhara
You can either drive or fly from Pokhara to Kathmandu. If you take a flight, you will get an aerial view of mountains and landscapes. And if you drive, you get to enjoy the beautiful view of mountains, landscapes, waterfalls, and rivers. Kathmandu drives take around 7 hours along the Prithivi highway and the famous rafting river, Trishuli. After reaching Kathmandu we will drop you to your hotel. You can have a rest in the afternoon. Later in the evening, you will have a cultural dinner with a member of Bold Himalaya. It's a farewell dinner for you. Overnight at Kathmandu. Note Pokhara- Kathmandu Flight is also available.
It's the final day. A representative from the Bold Himalaya will drop you to the airport, 3 hours before your scheduled flight. I hope you had a great time in Nepal
We Are Here To Make You Satisfied. Not Satisfied With The Trip? Don't Worry You can Customize your own trip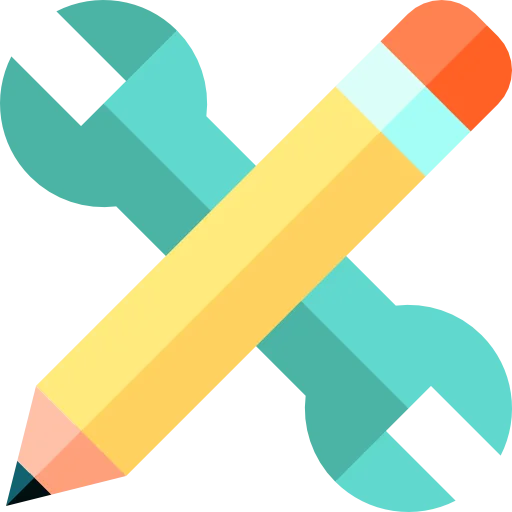 Customize Your Trip
Best time for Thorong Peak Climbing
In Nepal, Spring (March, April, and May) and Autumn (September, October, and November) are considered to be the best season for peak climbing.

Autumn Season
It is considered the best season for climbing to Thorong Peak where the skies are clear and the dry environment makes the trail easy to navigate. The weather and temperature during this season are favorable providing clear visibility of the gigantic mountains, landscapes, and valleys. It is a post-monsoon and pre-winter season so there is a lesser possibility of snowfall and rainfall making the route easy for trekking and climbing.
Spring Season
Spring season is another best season for Thorong Peak climbing that feature stable temperatures and weather conditions allowing the climbers to embark on an enjoyable climb. It is a flower blooming season therefore the colorful environment and blooming rhododendron will blow the mind of climbers.
Monsoon and Winter Seasons
The monsoon season falls under June, July, and August, and the Winter season falls under December, January, and February. The seasons are pretty avoided due to heavy rainfall and snowfall or sometimes may invite natural calamities such as landslides, avalanches, and cold temperatures.
Fitness
Climbing Mt. Thorong requires good physical fitness and the capability to walk for several hours a day, often at high altitudes over rough terrain. A good level of cardiovascular fitness, endurance, and strength is essential for completing Thorong Peak climbing safely and successfully. It is advised for the climbers to involve in physical exercises like running, swimming, and short hiking at higher altitudes to improve physical strength. To be successful, it is essential to be familiar with mountaineering equipment such as crampons, ropes, and jumar ascenders.
Drinking Water
Trekkers or climbers are required to drink 3-4 liters of water per day to save energy and stay hydrated throughout the journey. While trekking, drinking water is available at teahouses and lodges with bottled water or mineral water. Drinking water is available at various sources from springs or water taps but it is recommended to use a water purifier before drinking.
Other Facilities
Electricity and Internet Facilities
All the teahouses along the trekking trail offer electricity and internal facilities to the trekkers or mountaineers. Getting access to the internet and electrical services to charge electronic devices comes with some additional charges.
On the day at Thorong Base Camp, access to internet and electricity facilities is not available. Be fully prepared with fully charged electronics or carry power banks.
ATM and Money Exchange
ATM services and the facility to exchange currency are unavailable during trekking or climbing periods at higher altitudes. It is advisable to withdraw enough money and carry enough Nepali currency before beginning the journey in Thorong Peak.
Food and Accommodation
Along the trail, several teahouses are offering basic accommodation facilities such as twin-sharing rooms including beds, pillows, blankets, bed sheets, and mattresses. The tea houses offer a shared dining table for all trekkers staying there to make the dining environment joyful. They offer local dishes like Dal. Bhat and Curry are highly nutritious and provide enough energy for the next day's trekking.

During the day at base camp, accommodation takes place in tents, and food is provided by the cook hired by a company.
Packing List
Clothing
sunhat, sun scarf, and sunglasses
T-shirt
Fleece Jacket or Sweater
Waterproof or Windproof Jacket
Hiking shorts and trekking trousers
Underwear
Thick warm and woolen socks
Hiking boots and warm socks
Gears and Accessories
Sleeping bag
Tent and necessary equipment for camping
Duffel bags
Trekking poles
Water bottles
Toiletries
Toothbrush and Toothpaste
Small Wash Towel
Miscellaneous items
Binoculars
Cameras and extra batteries
Head torch
Playing cards
Equipment
Climbing boots
Crampons
Ice axe
Rope
Snow gaiters
Jumer ascender
Harness
Note: All the necessary equipment for mountaineering and trekking is provided by our company.
Altitude Sickness and Prevention
The Thorong Peak climbing reaches an elevation of 6,144 meters/20,157 feet at the summit. The possibility of altitude sickness may come into existence while climbing in the Himalayas at a low oxygen level. To avoid altitude sickness, it is essential to prepare adequately which includes acclimatization exercises, and maintaining a slow pace while ascending.
Drinking enough water and consuming a high-calorie diet, avoiding smoking and alcohol can also help prevent high altitude issues.
Guide and Porters
Bold Himalaya is committed to providing a knowledgeable and experienced guide with extreme care and thoughtfulness to ensure valuable support for your journey. Since peak climbing is technical, guides and porters are the helping hands to reach the top of mountains and help to navigate the terrain of the mountains.
Guides assist climbers by setting ropes and providing navigation with axes and crampons also they ensure safety and help to communicate with locals. Similarly, porters assist you in carrying the luggage maximum weight up to 20 kg ensuring your journey remains unburdened and blissful.
Travel Insurance
Travel insurance is mandatory as per the government rule before taking part in an adventurous climbing expedition in Nepal. The Thorong Peak climbing reaches an elevation of 6,144 meters/20,157 feet. As the climbing takes part in higher altitude of the Himalayas some sudden incidents such as Acute Mountain Sickness (AMS), injury, or snowfall might occurs. Concerning climbers' safety, travel insurance should be made that covers all the medicinal expenses and helicopter rescue facilities.
Visa Process to Enter Nepal
Foreign citizens from all countries except India and China require a tourist visa to visit Nepal and participate in travel or adventurous activities. For acquiring a tourist visa to Nepal, you will have to go through the following process:
Your original passport with a validity of at least six months.
One recent passport-size photo
The completed and signed a tourist visa application form
Valid return flight or travel ticket and proof of sufficient financial means.
Proof of having paid the Nepal visa fee.






In city areas, a variety of delicious meals are served according to your selections as the food options are unlimited.
While trekking, Tea houses offer food facilities to the trekkers. Even though the food options are limited you will be treated to delicious and highly nutritious food that will keep you fueled throughout the journey.
For Breakfast
The menu includes pancakes, baked bread, fried or boiled eggs, porridge, muesli, Tibetan bread, and a cup of tea, coffee, and hot chocolates for beverages.
For Lunch
The food items include Dal, Bhat, and Curry (Rice, lentils, and vegetables), flavorful pasta, Mo Mo (dumplings), sandwiches, fried rice or crispy fried noodles, and fresh fruits or vegetables for Salad.
For Dinner
The available food items are Dal, Bhat, and Curry (rice, lentils, and vegetables), chicken curries, pasta, Mo Mos (dumplings), pizza, fried rice, Chapati, Spaghetti, Thukpa, and Macaroni. options for hard drinks are also available but it is not recommended for trekkers.
While at Base Camp, the cook offers a delicious and delightful food items such as Dal, Bhat, Curry, Pasta, and noodles. It is advised for trekkers to bring their own food and snacks for a day while ascending to the summit of Thorong Peak.
While in Kathmandu, you will be accommodated in a 3-star category hotel. The services are luxurious and facilitated with comfortable rooms that include beds, blankets, comfortable pillows, and attached bathrooms and toilets.
During the trekking, teahouses provide basic accommodation facilities in a comfortable and eco-friendly atmosphere. The rooms contain twin-sharing beds, blankets, mattresses, pillows, and bed sheets.
The accommodation takes place in tents during your stay at the Base Camp.
Thorong Peak stands at an altitude of 6,144 meters/20,157 feet above sea level in the Annapurna region.
Climbing to Thorong Peak involves technical terrain, requiring skill and climbing experience. Climbers will encounter steep rock faces, icy slopes, and narrow ridges during the climb, and the use of technical equipment such as rope, ice axes, and harnesses comes in handy. So, the climb is recommended for climbers who are familiar with technical equipment and has small mountaineering experience.
The best climbing time runs from March to May and September to November when the weather condition is favorable and lesser chance to experience heavy windy snow and temperatures below zero degree Celsius.
Thorong Peak is located in the Annapurna region and is situated in the south of Thorong La Pass - one of the highest mountain pass.
The permits required for Thorong Peak climbing are listed below:
Trekkers Information Management System (TIMS) Card
Annapurna Conservation Area Permit
Local Government Permit
Nepal Mountaineering Association Permit
Any type of adventurous journey like Thorong Peak climbing with Bold Himalaya shall be safe and secure for all trekkers or climbers.
While in lower regions, there won't be any trouble in connecting and communicating with friends or relatives on a daily basis. But while in higher altitudes regular communications with friends or relatives can be quite a big deal.
The duration to complete the climbing journey may vary on weather conditions, acclimatization day, and fitness level of the climbers. According to the planned itinerary, it will require around 18 days including arrival, acclimatization, reserve, and departure day.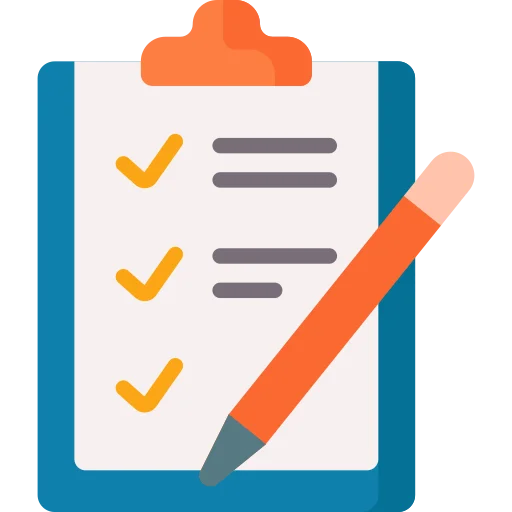 Book This Package
Want More Discount?
Come on Group
Based on Cost, Duration, & Group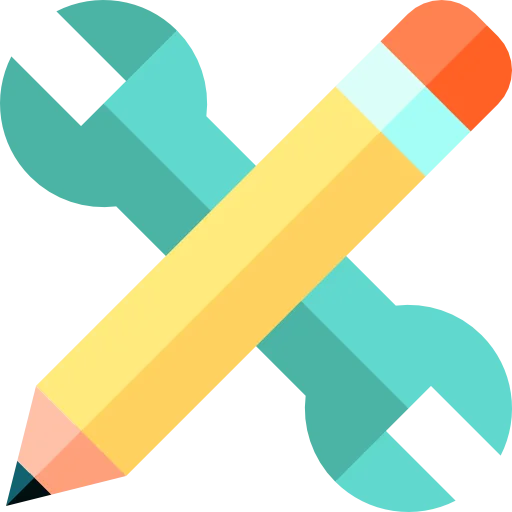 QUICK INQUIRY
15+ years of Industry Experience
Best Price Guaranteed
Fabulous Hospitality
Highly Trained And Experienced Team
Download Brochure
Need Help With This Trip?
Talk With Expert
+9779849615880