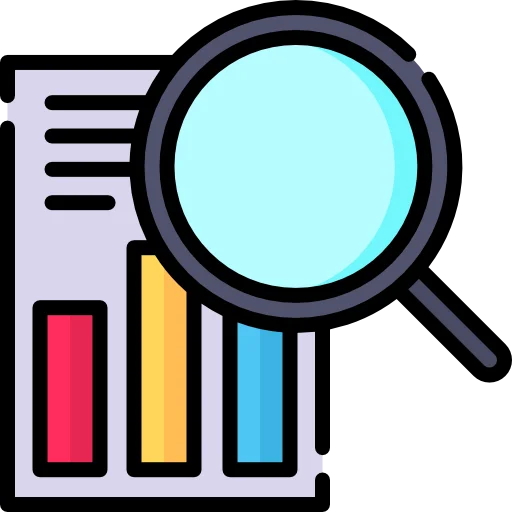 Tsum Valley with Manaslu Circuit Trek | Larkey La Pass Trekking Overview
Manaslu Circuit and Tsum valley trekking are geographically spectacular and culturally fascinating, ready to get explored for their magnificent mountain vistas, dramatic landscapes, mysterious canyons, terraced hillsides, Tibetan culture, and a high pass crossing. The remote upstream of the Budhi Gandaki, reaching Mu Gompa (3,700m) for a stunning surrounding range of Ganesh Himal, Boudha Himal, and Singri Himal, crossing over Larkya La (5106m), the highest point of the trek and going down to the Marsyangdi, makes a semi-circular trip around the three peaks of Manaslu. Larke La Pass provides beautiful high mountain views of the mighty Manaslu Range and Annapurna Range.

Manaslu Circuit and Tsum Valley Trekking Highlights:
Panoramic views of Annapurna, Manaslu, Lamjung, and Ganesh Himal
Tsum the valley is the hidden valley also called the valley of happiness.
Mu and Lungdang Gompas in Tsum valley
Milarepa Piren Phu Cave (pigeon cave) is the most sacred cave in the Tsum valley
The historical Dephyudonma and Rachen monastery are the earliest monasteries in the Tsum valley
Trekking around Mt. Manaslu (8163m), the world's eighth tallest mountain
Sid
Upon your arrival in Nepal, the land of the Himalayas, our representative from Bold Himalaya will pick you up from the Tribhuwan International Airport. Then, you will be transferred to your relevant hotel. You can spend your day exploring the busy Kathmandu. For the day, you can roam around beautiful Thamel and find yourself some typical local products to shop and get a close look at the bustling urban life. You can also visit restaurants and café and try out Nepali cuisine. Overnight in Kathmandu
After having our delicious breakfast, we will visit the most historical and spiritual attractions in Kathmandu. Some of these landmarks are considered World Heritage Sites including the historic Kathmandu Durbar Square, the sacred Hindu temple of Pashupatinath, the famous 'Monkey Temple' (Swyambhunath), and Buddhist shrine, Bouddhanath which is one of the largest stupas in the world. The city life is vibrant as the culture and heritage reflect their ethnic identity. Later, there will be a pre-tour meeting where we can meet our trek leader, guide, and other team members. Bold Himalaya will give us brief detail regarding our trek as well as provides us with an opportunity to ask any questions we may have regarding our upcoming adventure. You can also go for last-minute shopping for your trek. You will find each and every branded trekking gear at Thamel. Overnight in Kathmandu
The Manaslu region's adventure starts today. We will begin our journey driving along Prithvi Highway which runs alongside the beautiful Trishuli River towards Soti Khola. We will pass through dense forests, green terraces, lush hillsides, and past various old and new settlements. After reaching Arughat, we will drive off-road amongst traditional settlements until we reach Soti Khola which is located in the Bhuri Gandaki Valley. It is also the starting point of Manaslu Larke Pass Trekking and several other treks of this region. It is a beautiful yet thrilling one. We will pass through different landscapes, rushing rivers, and numerous waterfalls. We will have our lunch at Gurung village of Labubesi and then continue our journey towards Machhe Khola. Overnight at Macha Khola.
After having our breakfast in Machha Khola, we will begin our trek, which follows the gorge and continues up the river. The path is constricted at first and gently ascending and descending, eventually crossing the Tharo Khola to reach Khorlabesi. After more ascending and descending, we will reach a small hot spring in Tatopani- the best place to take a break.
From here, we will ascend over another ridge, then cross the Budhi Gandaki on a suspension bridge. We will then climb up a staircase and head over a ridge to Doban. Upon crossing one more suspension bridge over the Yaru Khola, we will ascend a stone staircase and then drop to the river and ascend more stone stairs to Tharo Bharyang. Keep an eye out for neat Gurung villages in the jungle high above, as well as Langur monkeys that walk around in the region.
Crossing the west bank of the Budhi Gandaki, we will ascend over a ridge, trek along the river and then ascend towards the village of Jagat.
We will access the restricted region of Manaslu and Tsum Valley by registering the Permit at the checkpoint of Jagat. We will climb over a ridge to Salleri. Then, we will walk a bit along the riverbank, crossing the Budhi Gandaki River on a long suspension bridge. As we continue to walk, the valley broadens heading towards Philim. As we pass by Ekle Bhatti, the trail gets separated towards Tsum and Manaslu. We will pass through the welcome board and hike up towards Lokpa. Rivers become narrow as we meet at the junction of the Syar Rivers from Tsum valley. Then, we will turn right from Tsum valley to reach Lokpa village, the first village in Tsum valley that provides an opportunity to see the Manaslu range. From Lokpa, butchering an animal is strictly restricted, it is a full segregation hidden valley of happiness blessed by Padmashamva centuries ago. The majestic views of Himalchuli, Sringeri Himal, and Boudha Himal can be observed from Lokpa village. Overnight at Lokpa
After having our breakfast, we will start trekking from the Lokpa village entrance to the wild route of Tsum valley. En the route from Lokpa to Chumling on a sunny day, the beauty of Boudha Himal (6672m) and Ganesh Himal VI is seen very clearly. The trail will decline to Lungwa river valley and then incline through a silent tropical forest of dense rhododendron and pine to Chumling. The trail separates at Chumling. We will cross the Syar Khola and reach the village of Chumling, also known as lower Tsum. Late afternoon, a side tour to the upper part of Chumling to visit the monastery is the finest for a view of Ganesh Himal. Chumling has three monasteries: Panago Gumba, Gurwa Gumba, and Mani Dhungyur. There is a facility for telephone service and a health post too.
Today, we will enter the upper valley, part of the inner Himalayas. The trail will prolong along the Syar River downward to Domje and then rise over 500 meters to the largest city in Tsum valley. A pretty village of Gho has an awesome Gomba. From there, we will continue our uphill climbing and then trek to reach Chhokangparo. Passing through Rainjam and crossing Serpu Khola, we will ascend for over two hours on a well-graded but defined track to upper Tsum and join villages of Chhokangparo, stone houses with a few iron roofs nestled under cliffs. Chhokangparo is situated on flat land which consists of two settlements, Chhokang and Paro. This area is eye-catching for its Tibetan Buddhist heritage. On a clear day, we will witness magnificent views of Himalchuli and Ganesh Himal from Chhokangparo. We will have the opportunity to know the hospitality of local people (Tibetan group "Tsombo") welcoming with traditional Tibetan Chiya (butter tea) and local meal
We will walk relatively shorter than in previous days. The Nile, on the western, sun-side of the Shikhar Khola, about 20 minutes' walk across from Chhule, is the ultimate village heading north in the upper Tsum valley. As we go up, the valley becomes fertile, narrow, and people busy in farming. After passing Lamagaon, there is Piren Phu cave of St. Milarepa where his footprint is still protected and marked in the rock. Piren Phu (pigeon cave) is one of the most revered caves in the Tsum valley on the side of an irregular cliff mountain, with great views of the valley from the cave monastery, nearby the village of Burji. There are two separate Gumbas connected to the rocky cave. Richly painted Buddhist murals, excellent artistic scripts carved on stones, long prayer flags and expressive Buddhist paper scripts make this cave one of the most important socio-cultural assets in the valley. Then, we head towards the crossing of the suspension bridge over the Shiar River and continue our trek through several villages to finally cross a bridge and reach the Nile.
A short hike from the Nile along the west bank of the valley close to the Tibetan border smoothly reaches Mu Gompa, the highest point of the Tsum valley trek. We will hike up through yak pastures through the typical dry and arid Trans Himalayan Terrain. The Monastery has rows of Chhortens and beautiful mountain views and houses. The historical Dephyudonma monastery which is one of the oldest monasteries in Tsum is connected with the dawn of Buddhism run by Lama, on the lap of the beautiful mountains. It is an antique Gompa.
From Mu Gompa, we will take the trail to reach Rachen Gompa. It is a nunnery placed in the Shiar Khola Valley, in the footsteps of mountains bordering Nepal and Tibet. We will return down the valley through Chhule and continue descending until we reach Phurba. We will hike on the east bank of the Siyar Khola and cross flat boulder-covered plains following the power lines to Rachen Gompa, where we will check out the ancient Gompa. It is home to nuns of the Ngak-Pa sect. there are 1000 magnificent clay statues of Avalokiteshwara
We will trek to the south until a bridge crosses to the west bank and pass again through Chhokang Paro then drops below on the previous trail towards Chumling. After about 2 hrs, we will see a small white Gompa on the left at Gho (2485m). We will descend on a narrow trail passing the Gompa on our left and drop to a wooden bridge over the Siyar Khola. We will move across the bridge to Domje (2460m) which has a Tibetan herbal medicine clinic and school. Then, we will climb through pines and rhododendrons until the track starts traversing at a Mani wall with prayer flags. Finally, in the pine forest, take a prayer flag, mark an uphill path and make a zigzag climb through huge silver pines to reach Gumba Lungdang (3200m), rest on a ridge with small cells for the nuns scattered through the beautiful rhododendrons. This small Gompa with 40 nuns has an extreme and captivating puja from 6.00- 7.30 pm each night unless the nuns are on holidays or elsewhere, which is for some months each year- explored in Chhokang Paro. The mountain views in all directions are amazing and being here will be the absolute highlight of our trip.
Today is an interesting day as we will be trekking to the Ganesh Himal Base Camp. The forest wilderness and the views will make our trek more adventurous and beautiful. The route crosses through two small valleys dropping on the muddy meanders on a shortcut to regain the lower track and continue up the valley through thick and dense forest. We will cross a small pasture, taking a right turn, we will descend the trail and down to the river. The suspension bridge will take us to a bank of the river. The trail becomes slightly challenging but we will manage to cross the forest with many winds that have trees crossing the Laudang Khola on the west bank on top of an unbalanced wooden bridge. Again, we will climb through steep rhododendron and pine forests eventually reaching on to a ridge and stone huts beside a large stone in Kharka. Shortly, we will reach a landscape with greenery, flat grassy lands, and the lateral moraine of the Torogumba Glacier. As we continue climbing up, we will reach the Ganesh Himal Base camp in a couple of hours. After admiring the beauty of Ganesh Himal and appreciating the effort to reach up here, we will return back to Gumba Lugdang. It is a short trek.
Today, we will return back to Lokpa. We will descend down to Domje by trekking in the upper track crossing the Laudang Khola. Crossing an unstable swing bridge between the lowest two houses in Domje, we will stay on the south bank of the Siyar Khola. As we walk by, we will come across a new trail through stunning dense forest that will take us to one more deep gorge and swinging bridges to picturesque Ripche (2,470m). We will take time to look around at the fertile valley of barley and buckwheat with expressive chortens in the fields backed by pine forest. We will walk down the stairs to the Bhatti Ghumlong which we had walked through several days ago. As we climb up again through a pine forest, we will reach Lokpa.
The trail goes down to Gumpul where we will reconnect with main Manaslu trail. Crossing on the top of the dazzling gorge and entering the mainly uninhabited area of pine trees previous to drop to a trail junction at New Bridge, we will be following the trail towards the left to Ghap, the Budhi Gandaki and then entering into its narrow gorge on an up-and-down trail with river crossings. After a suspension bridge, the trail enters the bamboo forest and rises to the village of Deng. We will then hike further towards Rana and Bhi Phedi and then to Ghap that takes approximately 6-7 hours depending on individual pace and stamina to walk. Overnight at Ghap.
Today, we will start our trek after having breakfast. We will ascend through the bamboo tree and the woodland of rhododendron along the Budhi Gandaki River. The hydroelectric plant will take us to Namrung. We might have lunch break here. Then, resume trekking to Lhogaon from Namrung. We will ascend softly by passing from the outsized stream elegantly downward from Lidanda Glaciers. At Sho (3,000m), we will take a few minutes for lunch. At the elevation of 3180m at Lho, we will take pleasure from breath-taking scenery of Manaslu. Overnight at tented camp.
It is a short walk to Samagaon through Shyo. We will walk through the blue pine and juniper pine woodland and soon, we will walk through the very wide and flat field and can see the beautiful Sama Gaun in distance. Sama Gaun is one of the attraction in this trek having religious monuments, monasteries and locals. Overnight at Samagaun.
Today, we will have a good rest in Sama Gaun. It is very essential to get acclimatized considering AMS (Altitude Mountain Sickness). The elevation goes higher and the air becomes thinner so, we suggest to hike in higher and sleep in lower and drink more water to acclimatize properly. Hike slow and gentle walk is always wise. If you feel fine and strong, Sama Gaun offers several hikes. Day hike to Pungyen Gompa, Manaslu Base Camp and excursion to Birendra Lake is very famous to do a day excursion
After having breakfast in Sama Gaon, we will leave the village to continue our trek to Larkya La Phedi. It will be another slow and easy trek day. We will slow down our trek and enjoy each and every view that we can witness. We will love everything up there around Samdo. As we leave the village, we will get a sight of beautiful pastures, high hills, and mountains at the top of the view.
The Budi Gandaki river will come across once again and we will use a wooden bridge to cross the river. Just before reaching Samdo, the other village i.e. Kani will be there to host our short break. It is a neighbouring village to Samdo, a very beautiful village dedicated to Yak herding. We will boost our energy by having organic snacks at the village. As we will reach Samdo earlier, we can explore the village thoroughly and we can go up to Samdo Peak. If we want to do this then we shouldn't waste our time much before reaching Samdo. Samdo is known for traditional yak herding and it portrays the traditional Tibetan lifestyle- breeding sheep and goats, training horses and planting barley. The Larkya La trail is on the left on top of the valley. We can also see the main track for Tibet over the Larjyang La forming slopes on the Larkya La trail. It offers excellent views of Mt. Manaslu, Nagdi Chuli, Simnang Himal, Samdo, Manaslu glacier, Manaslu ice fall, and several other peaks.
Then, we will hit the trail to Dharmasala. We will trek slowly by glancing at every scenic view around the trail. The mountains will start to appear closer than before and we will be mesmerized by the views of the Manaslu Region Mountains. However, the path will be a bit rougher now and we should watch every step forward.
We will start climbing down the river, before ascending to Larkya Bazar. The trail passes through several Mani walls and stone huts, and also walk on the gorge of Syacha Glacier to reach Dharmasala, also known as Larkya Phedi. Larkya Phedi provides stunning views of the Larkya Peak (6249m) and Naike Peak (6211m). Along the route, we will see many traditional monasteries

We will start our day after having a delicious breakfast. The day is overwhelming as well as exciting one but also a long trek as we will encounter the number of rustic villages, clear glacier lakes, beautiful valleys, and a wide range of flora and fauna.
Undoubtedly, the trail to Larke Pass is a rough, steep, and challenging one but the views of sunrise at Mount Manaslu (8156m), Larke Peak and Cheo Himal are spectacular. And, we should reach the Pass by afternoon as we have to reach Bimthang before nightfall. We will have the most wonderful day of life while approaching the Larke Pass. The trail passes through the moraines of Larkya Glacier and continues climbing up the steep and icy trail until we reach Larkya La Pass. And all of the struggle and sweat will be paid off from the top. It stands at a surreal height of 5,160m and from there we can get enough views of all the Manaslu region and the neighbouring Annapurna region's mountain and landscape views. From the top, we will have a panoramic view of Manaslu (8156m), Himlung (7126m), Annapurna II (7937m), Larkya Peak (6249m), Kang Guru (6981m), and Ratna Chuli (7035m).
After a glorious time at the top, we will now descend towards Bimthang. Though the trail is descending and easy, the rough and slippery stones can slow down the trek. It will take around 3 hours to reach the night's destination and along the way, we will come across various glaciers of the region. A much deserving good night in Bimthang.
From Bimthang, we will descend down to Dharapani, leaving behind the spectacle of the Himalayas. We will climb down Yak Kharka and pass through rhododendron forests to reach Kharche. Then, we will cross the fields and sub-tropical forests as we pass the Gurung village of Gho, en route to Tilije, enjoying the view of Manaslu and the Annapurna ranges along the way. We will cross the bridge over Dudh Khola and climb up through an arch-shaped Chorten, pass a Mani wall and reach the Thonje village. We will go through a police checkpoint and continue to Dharapani. Following the trail Marshyangdi The river downstream, passing through the scattered villages and crossing the iron bridge, we will reach Dharapani village. We will then stay overnight in Dharapani.
After spending a good time, we will drive to Besisahar for around 3 to 4 hours. We will witness beautiful waterfalls and lush landscapes during the road drive to Besisahar. Enjoying the beautiful scenery of the surrounding, we will reach Besisahar and will take a good rest.
Driving hours: 5-6 hour
We will enjoy a crisp view of hills and mountains on our drive from Besisahar to Kathmandu. The drive will follow the banks of the Marshyangdi and Trishuli rivers, enjoying the countryside view that comprises markets, rivers, bridges, green hills, mountains, farming terraces, and colourful villages along the way. On arrival at Kathmandu, you will be transferred to the hotel and you can take a good rest. Also, you can feel free to explore and enjoy. We will celebrate the successful completion of our trekking with a pleasant farewell dinner.
After wishing you a goodbye, our representative from Bold Himalaya will assist you to Tribhuwan International Airport for your next destination. If you have any intention of extending your stay in Nepal for an adventurous experience like Safari, Rafting, Biking Tours, Peak climbing, and more trekking in other regions, then we would be more than happy to be of help. We also welcome you to visit our country again for more experiences. It would be our bliss to help you plan your next trip to Nepal. Take care and goodbye from Bold Himalaya.
We Are Here To Make You Satisfied. Not Satisfied With The Trip? Don't Worry You can Customize your own trip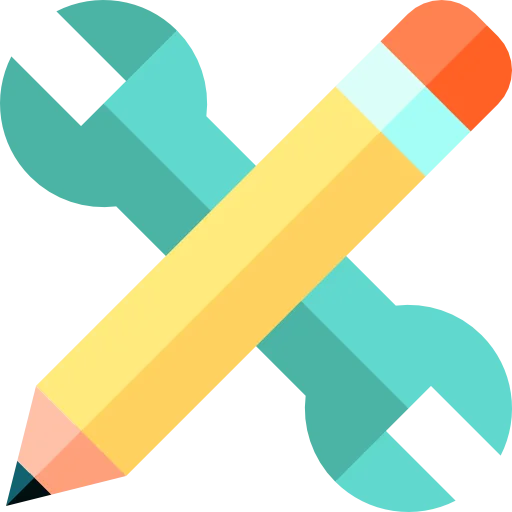 Customize Your Trip
Included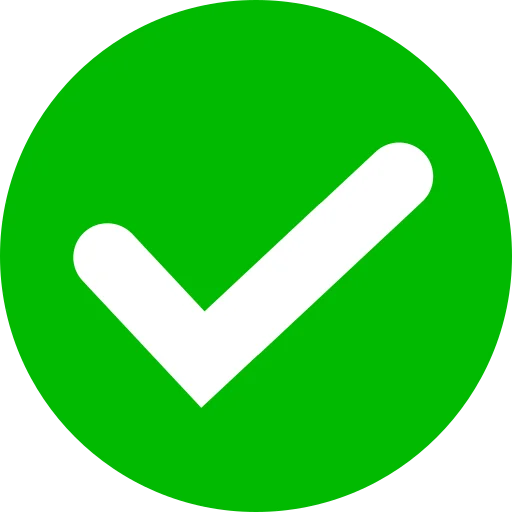 All ground transportation (including trekking starting/ending point, airport pick up/drop) by private tourist vehicles as per itinerary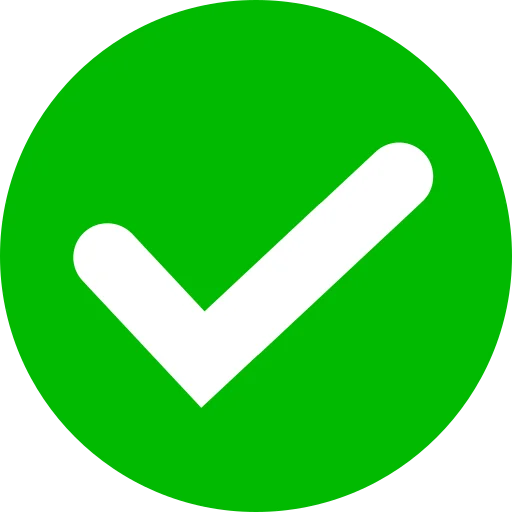 Three-star category hotel in the city(Kathmandu) in twin sharing bed with breakfast basis & standard trekking lodge in Tsum Valley with Manaslu Circuit Trek route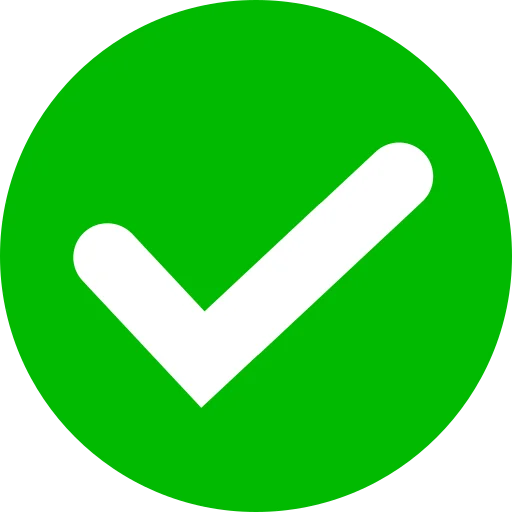 Kathmandu sightseeing with private vehicles & experienced city tour guides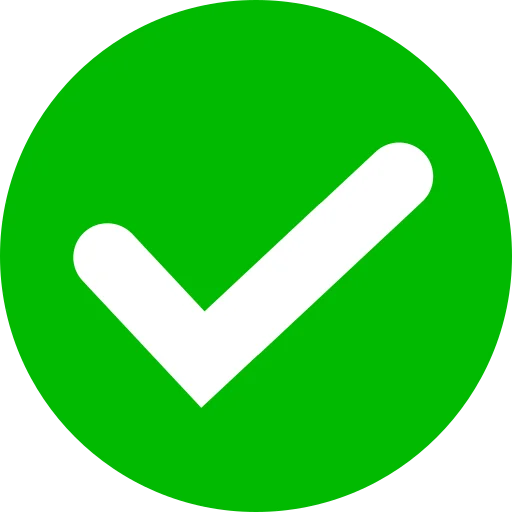 Full meals during trekking as mentioned in the itinerary (Breakfast, Lunch, Dinner with tea or coffee )First-aid medicine items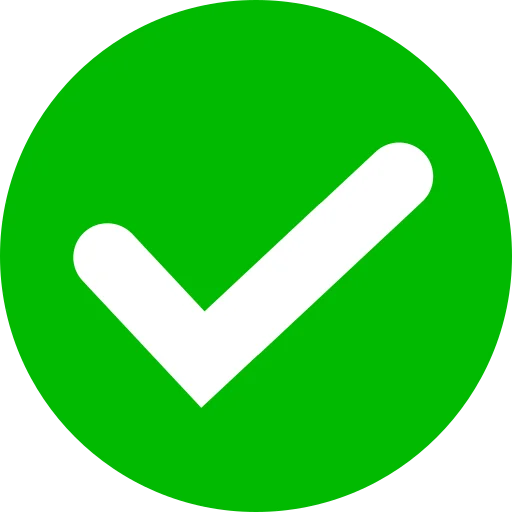 Manaslu Conservation Area Trekking permit, Restricted Area Permit & TIMS card (Trekkers Information Management System)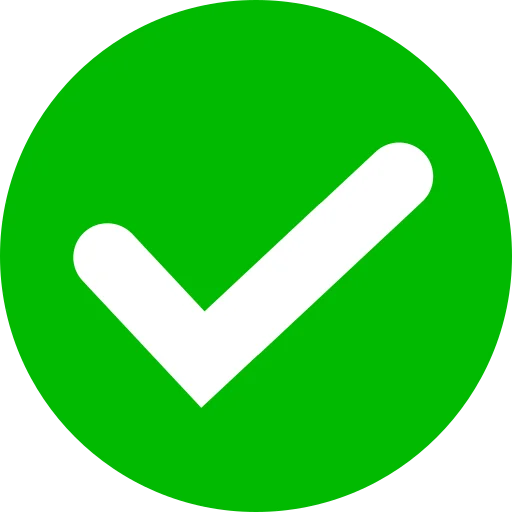 Experienced, licensed trekking guides up to five trekkers in the group including their salary, accommodation, meals, and insurance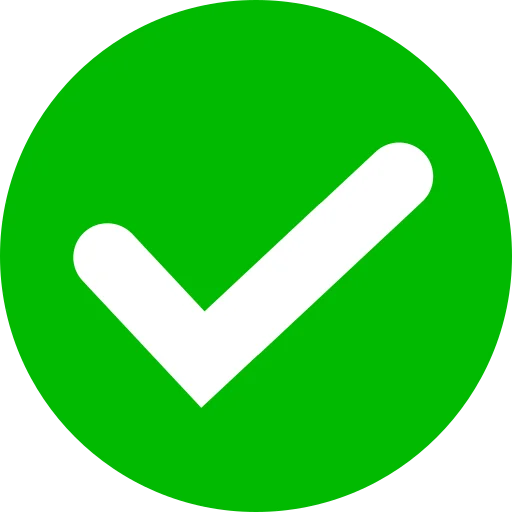 One assistance guide if trekkers are more than five in the group including their salary, accommodation, meals, transportation, and insurance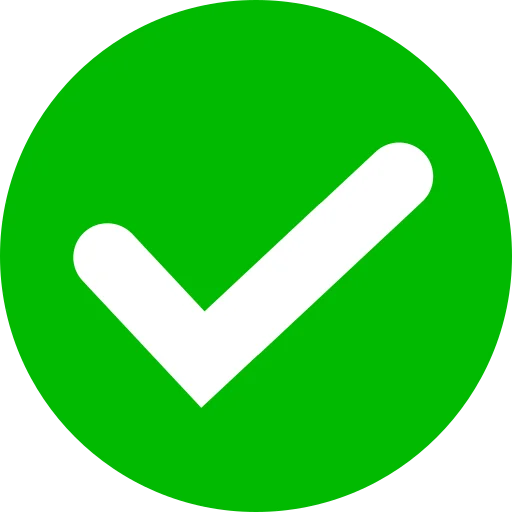 One porter to carry your luggage (for two guests one porter to carry baggage) including their salary, accommodation, meals, transportation, and insurance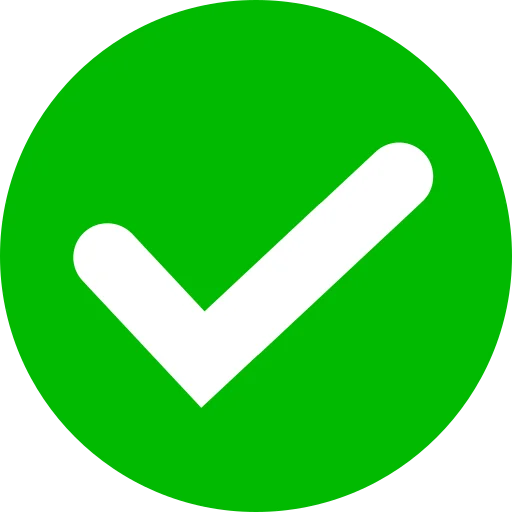 Some necessary types of equipment sleeping bag & Down jacket (if you need one, return after the trek)One special cultural show and farewell dinner program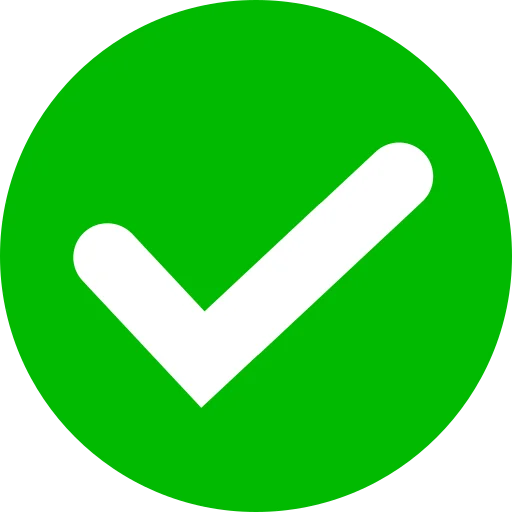 Duffle Bag to use in trekking, T-shirt, and Trip certificate (after trip completion)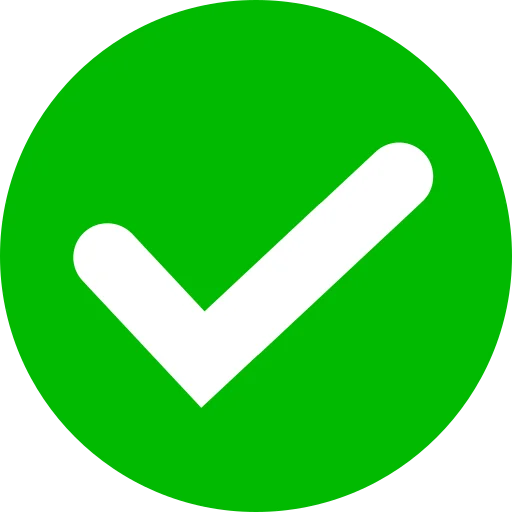 Our government/Local taxes and official expenses
Excluded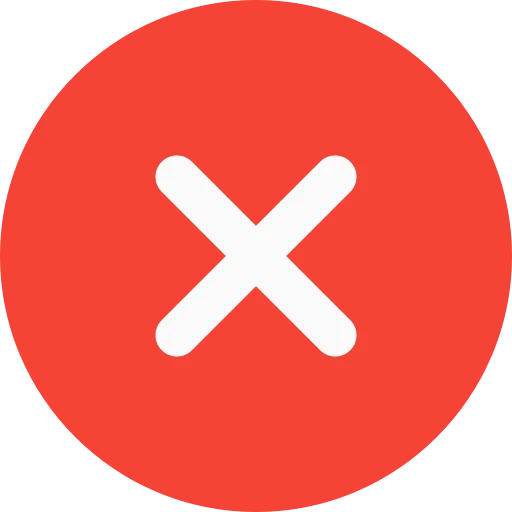 Extra Lunch & Dinner in Kathmandu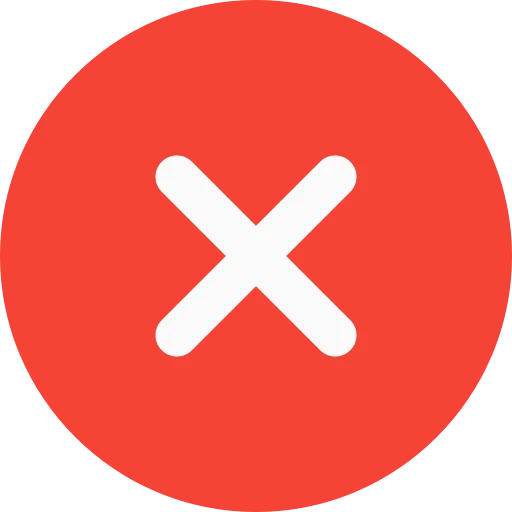 Dessert & any types of drinks during the trip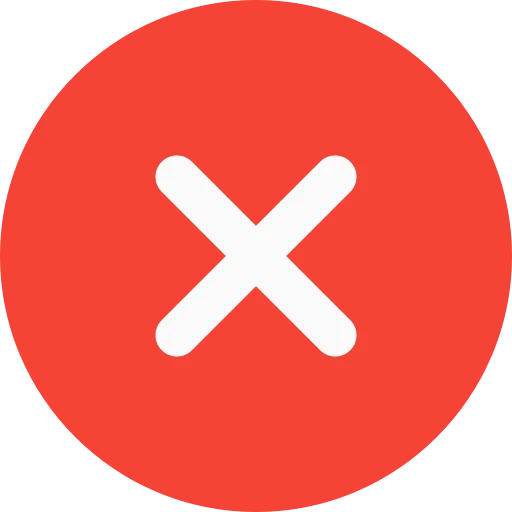 Kathmandu city tour entrance fee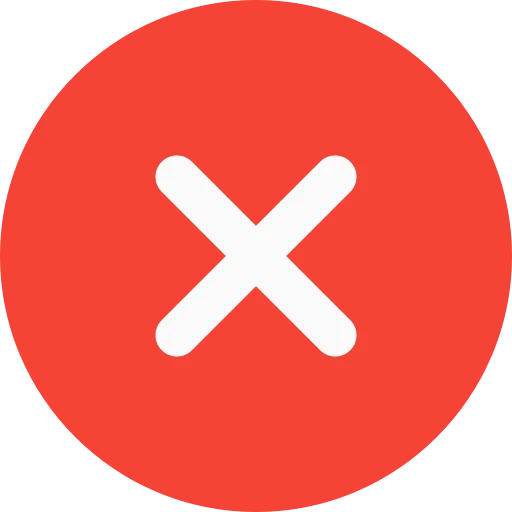 Your international air ticket & travel insurance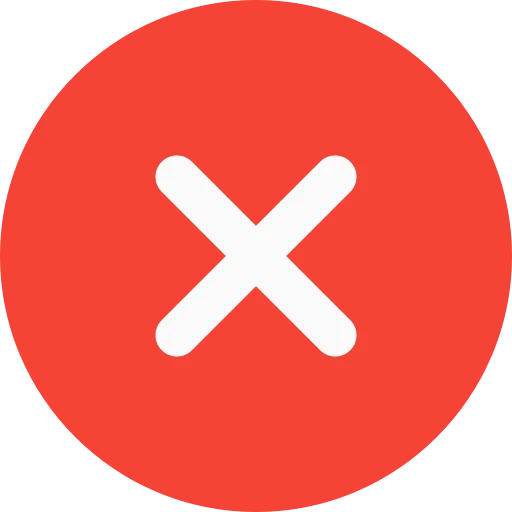 Tips for the trekking crew members
Best Time for Tsum valley with Manaslu Circuit Trek
Spring Season (March to May) and Autumn season are the best time to trek on Tsum valley with Manaslu circuit. The weather is dry and clear so that you will be rewarded with clear view of mountains and landscapes. Plus you will be observing blooming rhododendron throughout the trail as the route is covered by rhododendron forest. These two season is neither too hot nor too cold so that it is the very suitable season to trek on Tsum valley with Manaslu circuit.
Preparation
Before trekking on Tsum valley with Manaslu Circuit, you need to prepare fully. you will require a special permit from MCAP (Manaslu Conservation Area Project) and travel insurance. You need to be fully prepared with all the essential documents including physically and mentally too. As trekking is in higher altitude, best physical and mental fitness is required to succeed the trek. To improve physical fitness you can do swimming, running, short hiking or join gym classes and to improve mental fitness you can join gym classes and avoid negative talks.
Visa Process to Enter Nepal
Citizens from any foreign country except India must requires a visa to enter Nepal. You need to fulfill the following requirements to get the visa of Nepal.
· Your original passport valid for at least next two months and two blank visa pages.
· Photocopies of the personal information page of your passport.
· At least one recent passport size picture of yourself.
· The completed and signed Nepal Tourist Visa Application form.
· Valid return flight or travel ticket.
· Proof of sufficient financial means.
· Proof of having paid the Nepal visa fee.
Health and Safety
The majority of trekking areas are situated at higher altitude therefore every trekkers must be concerned with their health and safety. Regarding your safety make sure you have a travel insurance and always keep on updated with weather. Carry paracetamol, medications, and first aid kit along with water purification tablets and hand sanitizer. Be sure to have enough acclimatization day as you are trekking on higher altitude.
Insurance
As per government rule, it is mandatory to have travel insurance for trekking in Nepal. Insurance must cover the highest altitude of respective trekking site as well as medicinal and evacuation facilities. Sometimes, sudden incident might happen therefore it is better to make travel insurance before trekking on higher altitude of Nepal.
Drinking Water
Trekkers will have to drink 2 to 3 litres of water daily in order to keep themselves hydrated. Water is available on tap or streams but what concerns most; Is the water safe to drink? The water available on tap or streams are not considered as safe to drink. It is recommended to drink boiled or purified water. You can ask at tea houses or lodges for boiled water by paying some extra charges.You can also carry water purification tablets along with you to purify the water.
Hot shower and Laundry
Almost all of the tea houses provides hot water facilities for shower and laundry. In absence of those facilities tea houses will provide a bucket of hot water for shower and doing laundry. Remember you have to pay yourself for hot water.
Electricity and Internet facilities
Good access of electricity and internet are available through entire trekking trail.
At lower altitude, there is good access of electricity and charging phone or devices is no problem at all. But in higher altitude you might get problem while charging your devices even the tea houses or lodges have the access of electricity. Electricity is generated through solar power or hydro electricity at upper part so that electricity of low voltage are available. You have to ask with receptionist for charging your devices by paying some extra charges.
Internet access is good and has high speed in lower altitude. Since there is enough availability of internet at lower altitude you may noy have to pay charges. But in higher altitude you will have to pay some extra charges to get access of internet through wifi. Wifi may be little slow due to over connection.
Guide and Porters
Hiring a porter and guide is another safety and comfort ideas. Guide organizes food, accommodation and gives you day to day information about the trek as well as he will apply and take the permit from MCAP as well to trek on Tum valley with Manaslu Circuit. Porter will carry your luggage 10 to 15 kg and walk with you during your trek. We provide you license holder and 10 year experienced porter and guide.
Responsible Tourism
We strongly believe in responsible tourism and our policies are guided by the principles for economic responsibility, Social responsibility and Environmental responsibility. We encourage our customers to be environment friendly to ensure the preservation of our pristine environment. We wish to preserve our local culture, customs and biodiversity, so we are continuously developing new potential areas for sustainable cultural and eco-friendly trips.


Packing list for Tsum valley with Manaslu Circuit trek
Trekking or hiking boots with good ankle supporter

Duffle bag

Good sleeping bag and sleeping bag liner

Base layer of light, wicking material

Mid layer short or light fleece

Water proof jacket and trousers

Trekking socks or wool socks

Three quarter length or full length trekking trousers

The thermal inner base layer

Warm gloves and hats

Good quality sunglasses

Sun block or lip salve

Sunhat, and woolen cap for the night

Trekking sticks/poles

Drinking bottles

Water purification tablets

Small first aid kit e.g. plasters, paracetamol, antiseptic wipes etc

Flash light with spare batteries

Handsanitizer, face/body wipes, bio degradable bar soap, washing liquid and portable chargers.

Toiletries (toothbrush, toothpaste, deodrant, floss)
After arriving to Kathmandu, you will be staying at 3* hotels with lots of facilities.
Tsum valley trek includes overnight stays in lodges and tea houses. On the upper part of trail, you will mostly accommodate in tea houses. Twin sharing beds with a common bathrooms are available. If you want then we can arrange you single room but you have to pay extra charges. Single rooms are not always available at higher altitude since there is limited number of tea houses.You will be provided beds with mattress, pillow and warm blanket. The rooms in the tea houses are comfortable enough spend a night or two.
In Kathmandu, you will be served luxurious foods according to your wish since there is lots of options available.
During the trekking trail, we will have breakfast and dinner at tea houses or lodges and lunch will be eaten at one the way of the trail. Every tea houses serves the traditional Nepali food Dal, Bhat, Tarkari and soes have fancy menu. The variety of food items such as rice, vegetables, noodles, pizza, spring roll, pasta and soup will be served at tea houses. Soft drinks, snacks/bar, beer are available in most of the tea houses and trail side restaurants. While trekking food safety is first priority so that cleanest and most hygienic food will be served to trekkers.
The Manaslu Circuit trek offers many panoramic views of mountains. World's eighth and tenth highest mountain Mt. Manaslu (8,163m) and Mt. Annapurna (8,091m) including Ganesh Himal (7,422m), Mt. Shringi (7,083m) and Boudha Himal (6,672m) can be seen from Manaslu Circuit trek.
Larkya La pass is one of the longest passes of the Himalaya in Manaslu region, situated at an altitude of 5,106 meters (16,752) above from sea level.
The best way to prevent getting altitude sickness is to travel to altitudes above 2,500 meters slowly.
You can also:
Avoid trekking directly on high altitude

Avoid climbing more than 300 to 500 meters a day after 2,500 meters.

Have a rest day every 600 to 900 meters you go up.

Make sure you're drinking enough water

Eat a light but high-calorie diet.
It takes around 12 days to reach Larkya La Pass including days at Kathmandu and acclimatization day. Larkya La Pass is the highest point of Manaslu Circuit trek at an altitude of 5,106 meters above from sea level.
The best trips in Manaslu region are Manaslu Base Camp, Serang gompa, Kalmachum Lake, Hinang Gumba, Birendra Lake, Manaslu Circuit, Annapurna Circuit, Tsum Valley and Rupina La Pass trek.
Company will provide you 3* category hotel in Kathmandu. If you didn't like the hotel that company had chosen, then you can choose the hotel yourself in Kathmandu. But the payment should be done by yourself.
Two days of acclimatization at Samagaun and Samdoo are enough for the Manaslu Circuit trek. Even the Manaslu Circuit trek takes place at a high altitude but the trekking route is not so long and can be finished within 13 days.
You can continue going up with care once you feel you have fully recovered. If you do not feel any better after 24 hours, go down by at least 500 meters. Do not attempt to climb again until your symptoms have completely disappeared.
To ensure your booking trip the 20% down payments is required to make advance as per company policy. As Nepal most liked tourist destinations and always overbooked we encourage you to make advance payment on time to secure your reservations.
It is a better rule to thumb when trekking is to tip the equivalent of $5 per day for guides and $2 to $4 per day for porters. With guide and porters your trips will be more comfortable and memorable. You can give $ 5 per day for cook who will give you delicious food around the trek.
Trekking with any agencies will give you more confidence and motivates you as well as you will be well known about the cultures and traditions of the society. Our Bold Himalaya is one of the renowned trekking agencies of Nepal. Some reasons why you trek with Bold Himalaya are:
Trek with professional guide during your trip.

Get valuable information and knowledge of trekking site.

Easy to get permits for rural and Restricted Area trekking.

Easily accessible of trekking materials and you won't have to be worry.

No compromise on your safety and security.
One of the representatives from Bold Himalaya will come to pick you up at airport on your arrival. He/She will pick you and transfer you at 3 star category hotel referred by our Company.
The high altitude trek requires uphill and downhill climb along the steep and narrow paths. The trail passes through remote landscapes, high passes and snow capped mountains to the highest altitude of more than 4500 meters. Therefore, the trek is considered as a moderately challenging trek.
The trek requires 22 days to complete including the days at Kathmandu and acclimatization day during the trekking.
Explore the less explored and hidden valleys of the Manaslu region.

Observe the antique monasteries, chortens and gompas in this region.

Walk to tibetan border on the northern side of Manaslu region.

Witness wide angle display of Mt. Manaslu, Hiunchuli, Ganesh Himal and Larkye La Pass.

Navigate the novel trek routes to typical Tsum valley.
While trekking on Tsum valley with Manaslu Circuit trek, you have to pay for special permit too and it is mandatory to pay for food, accommodation, snacks, transportation, guide and porter as well. to sum up, Manaslu Cirucit with Tsum valley is 22 day trek and will cost you around US$ 1300 to US$1400.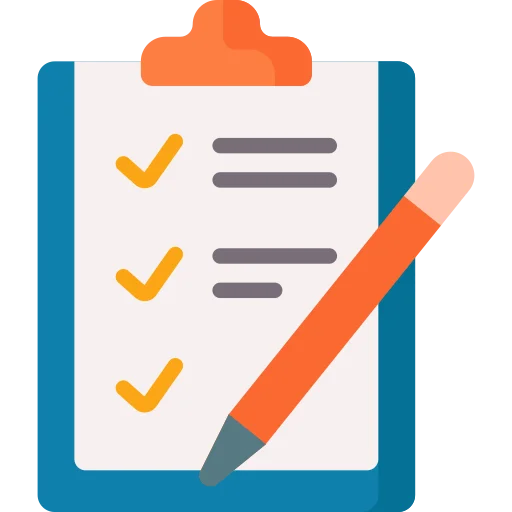 Book This Package
Want More Discount?
Come on Group
Based on Cost, Duration, & Group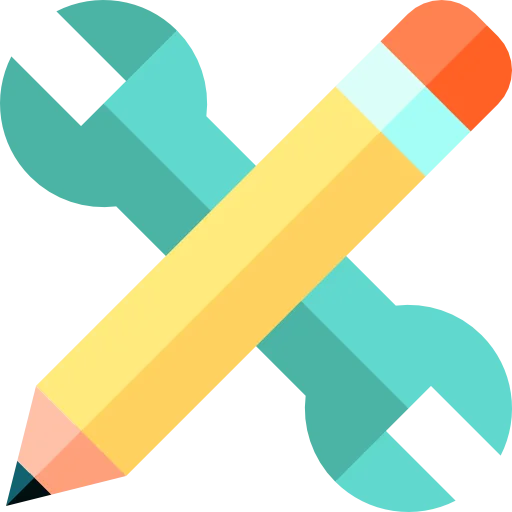 QUICK INQUIRY
15+ years of Industry Experience
Best Price Guaranteed
Fabulous Hospitality
Highly Trained And Experienced Team
Download Brochure
Need Help With This Trip?
Talk With Expert
+9779849615880