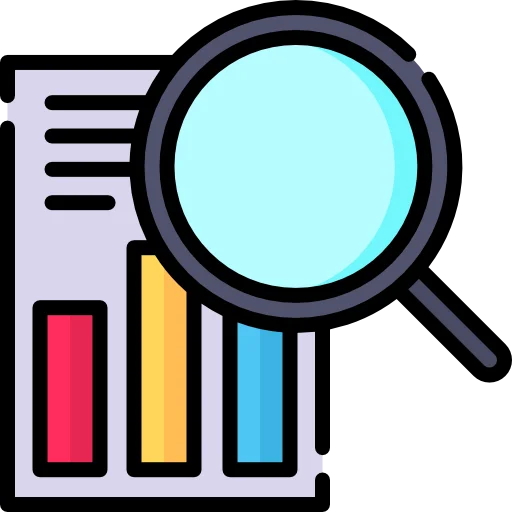 Upper Mustang Tangbe Tetang Muktinath Trek Overview
Upper Mustang via Tangbe Tetang Muktinath trek is one of the fewer traffic routes that brings you into the hidden world of the ancient Buddhist kingdom of Mustang. Mustang was once an independent kingdom, tied by language and culture to Tibet. So, it is also known as an ancient forbidden kingdom. Upper Mustang is also the restricted northern part of the Mustang district, Nepal. Mustang district is one of the remotest areas in Nepal and one of the most preserved regions in the world. It is bordered by the Tibetan Plateau and sheltered by some of the world's tallest peaks including the Annapurna and Dhaulagiri ranges.
Tangbe Tetang Muktinath trek is a perfect destination to visit Buddhist monasteries. Tangbe Tetang Muktinath trek route lies under the rain shadow of the Himalayas that takes you to the Tangbe village. It is a small village located on the Kali Gandaki Gorge, between Kagbeni and Chhusang. The people of Tangbe village call themselves 'Tangbetani' and they are traditionally salt traders. Moreover, this trek leads to Tetang village which is formed between two hills. So, this is a place to avoid the strong wind that hits the entire Kaligandaki valley and the upper village of the Chhusang. Upper Mustang consists of two distinct regions: the southern and the northern part. People in this region follow the languages, culture, and traditions that are similar to those of the Tibetan people. The area is considered one of the most interesting and pictures
Welcome to our beautiful country Nepal. Upon your arrival at International Airport, you can see our representative waiting for you. After a warm welcome, we will drop you at your desired hotel by private vehicle. Later, after some rest, you get information about your further programs. After some preparation, you can wander around the Thamel area in the evening. Overnight at Kathmandu.
With the beautiful morning, you will have a delicious breakfast in Kathmandu. After breakfast, our guide will pick you up from the hotel and transfer you to the bus station. From there you will have a morning drive to Pokhara via Prithivi Highway. You will have a scenic drive along the famous Trishuli River. On the way, you have a beautiful sight of the countryside, hillsides, and landscapes. Passing the several beautiful villages and waterfalls we reach Pokhara. Pokhara is a beautiful and famous city. It is also popular as the 'city of Lake' as this city has number of beautiful lakes. Overnight at Kathmandu
Another beautiful morning in Pokhara. From Pokhara, you will have a beautiful view of Machhapuchhre and Dhaulagiri. After breakfast in Pokhara, we will take the early morning flight to Jomsom. This thrilling flight will give you close-up views of the Annapurna range, Dhaulagiri. Moreover, you have a beautiful view of the deep valley and high mountains. And you will land on Jomsom Airstrip, after about 25 minutes. Jomsom is the district headquarters of Mustang. The residents of the region known as Thakalis

From Jomsom, the trek begins toward Kagbeni. Leaving Jomsom, we cross a small hanging bridge and walk through the bank of the Kali Gandaki, we make an easy walk. The trail is pretty barren with craggy rocks and sand which is most of the flat. You will have views of big peaks all around on the way. Dhaulagiri, Nilgiri, Tukuche, and Dhampus are amazing. Likewise, you might encounter Indian pilgrims to and from Muktinath on the way. On reaching Kagbeni, you also reach the entry point of the Upper Mustang. Kagbeni is the most interesting typical Tibetan village. Overnight at Kagbeni.
Continuing our trek from Kagbeni, the trail goes up toward the east bank of the Kaligandaki. Here we climb over many ridges heading towards the north and reach Tangbe village. You can see the town is a labyrinth of narrow alleys. Among the whitewashed house, fields of buckwheat, barley, wheat & apple orchards. Moreover, you witness the Nilgiri peaks, which continue looming at the foot of the valley. From Tangbe, we move toward Chhusang Village, crossing the river. From here, you can feel the distinct change in topography. Likewise, you see the change in culture, lifestyle, and people. The settlements become more scattered, smaller, and more basic. From here, we climb up the north trail to a huge red chunk of a conglomerate. It is fallen from the cliff above forming a tunnel through which the Kaligandaki follows. The trail then leaves the Kaligandaki valley and we have a steep climb over the rocky gully leading us to Chele. Overnight at Chele.
From Chele, we climb steep treeless, waterless terrain. The trail continues along the side of the amazing steep canyon to pass. We then make a long descent on a pleasant trail to Samar. Samar, situated in a grove of poplar trees is a major stopping place for horse and mule caravans. Then we climb above the Samar where you can witness the Annapurna dominated by Nilgiri far to the south. Descending into a large gorge, we enter another valley filled with juniper trees. And we cross a stream and ridge at 3,800m. We pass over a series of highs with sharp up and down. Finally, descend to Gheling with extensive fields of barley. Overnight at Gheling
After breakfast in Gheling, we continued our walk through the big village. Climbing up the gentle slope we join the main trail. Our walk continues with a long ascent to Nyi-La. We cross the pass and enter the center of Mustang, once called Lo region. We then descend the gentle slope and pass the valley towards the left. We have a steep zigzag descent slope to the village. Leaving the village, we cross the river over a suspension bridge. Now, we climb onto the terrace and pass along the longest Mani walls in Mustang. From here, our trail goes to the right and we have a steep ascent in a rocky gully. Continuing the trek, we find a big stone pile, and the Annapurna Himal in the back looks beautiful from the top of the pass. And a long and gentle descent leads us to Tsarang village. On the way to the village, you can see huge Chortens. Tsarang is a long greenery settlement with farm fields spread out & surrounded by stone walls. Overnight at Tsarang.
Today, we continue our trek to Lo Manthang. Our trek begins with the descent to the gorge of the Tsarang Khola. Here we make a big traverse upstream and cross an iron bridge over the river. Ascend on the rocky gully we enter the valley. Here, you witness the dirt turning north and climbing to a large isolated Chortens. These Chortens mark the boundary between Tsarang and Lo-Manthang. Now, the trail broadens and we eventually have a first view of the walled city of Lo-Manthang.

It is a beautiful village with a prayer flag flapping in the wind. Finally, we climb up onto the plateau of Lo-Manthang. Our trail passes through a short dusty trail, crossing a stream by a wooden bridge. We also cross an irrigation canal at the southern wall of the city of Lo-Manthang. Overnight at Lo-Manthang
It's another day in Lo-Manthang, today you get to explore this beautiful place. Lo-Manthang, known as the Last Forbidden Kingdom is not been touched since the 14th century. A short hike to the Chhoser Village, and exploring Jhong caves or sky caves are the major things to do on this day. We will visit Nympho Cave monastery and Namgyal Gompa, an important monastery situated on a hilltop.
In Champa Lakhang, we see the huge clay statue of Buddha as well as elaborated mandalas painted on the walls and we can explore different ancient monasteries such as Thugchen Gompa and Chyodi Gompa. Next, the Raja's palaces are an imposing building in the center of the city. We can explore As well as gaze at the surrounding panoramic views of the Tibetan Plateau and the Himalayas. Overnight at Lo-Manthang
On a beautiful morning, we have our last breakfast in Lo-Manthang. After breakfast, we have a short climb. It takes us to a glacial valley with a view of a reddish-brown historical wall city. From here, we have an amazing image of Lo. We continue our trek along the mountain ridge. Then the trail descends to the village of Dhi. On the way, you witness the meadows of farming fields near the riverside. Further, we cross a river to follow a path along the left bank of a riverside. The trail follows the riverbed in the dry season, but in the monsoon, it winds up the hills to a final steep climb to the top. When you are atop the Yara hills, it looks like a natural sandy castle in front of you. You might also find a kind of salty dust-like mineral on the hill. Overnight at Yara.
Today, we pause our trek and explore. From Yara, we head down to Luri Gompa. Luri Gompa, founded in the 13th century is also called the Kagyakpa cave monastery. There, you can see the golden written lama's books. we continue the route up to the Duyung River. It runs from Damodar Kunda, a famous sacred/ holy lake. Further, this place is also famous for Hindu pilgrims. As for a black ammonite fossil called Shaligram found hereabout. Hindus and Buddhists collect these Shaligrams and worship them. As their belief is the avatar of God Vishnu. It is an area of land from where the water runs into the Kali Gandaki River. After exploring, hike back to Yara. Overnight at Yara
Leaving Yara, we trek along a high winding path. The trail soon leads us down to the Dhechaeng River which runs from the Damodar Kunda. Following the trail, we cross the small river of melting ice water. Then we climb up to the Dhi village. We continue along the winding desert mountain path to Lo-Pa village of Tangya. Here, you can see Buddhist inhabitants busy in local businesses. You can notice the small foothills roll away to distant horizons. It shelters the villagers from the gentle winds coming in from the valley. Moreover, to the north, you can see sandy cliffs over several hundred years old. Reaching the small Tangbe village, you reached another destination of our trek. Overnight at Tangbe village.
We will have an early morning breakfast in Tangbe. And leave Tangbe with our packed lunch. It is going to be a long-distance trek compared to other days. From Tangbe, we climb steps, and following the trail to ride side, we cross over a suspension bridge. The trail leads us to Yak Khola and we climb a terraced hill to PA (4,210m). It is the highest point of the Upper Mustang trip. From the top of the summit, we can see the distance between Damodar Himal and Saribung Himal. Continuing the trek, we descend a rough way. And finally, we arrive at the village, Tetang also called Chhuksang. Overnight at Tetang.
From Tetang, we continue our trek to Muktinath after breakfast. We trek uphill till Gyu La passes first. Passing through Kharka, where you can see domestic animals grazing. You might as well see the wild mountain goats here. And it's peaceful up the valley as we reach the top of Gyu La. You can see panoramic views of Thorong Peak, Nilgiri, and Tukuche Peaks from the pass. Moreover, you can see the beautiful Muktinath valley from here. Continuing the trek, we reach Muktinath. Hindu and Buddhist pilgrims from all over the world visit this sacred place. Overnight at Muktinath
In the morning we will visit Muktinath Temple. It is one of the highest temples in the world. The holy temple has 108 waterspouts in the backyard. And pilgrims take a holy bath here even in the cold water. After a holy visit to Muktinath Temple, we continue our trek to Jomsom

From Muktinath, we first climb to Lubra Danda and walk down to the Lubra village. This is one of the most picturesque Thakali villages in this region. With the overwhelming stunning views of the mountains. Like Dhaulagiri, Nilgiri, Tukuche, and other snow-capped peaks, we continue along the wide and flat trail to reach the district headquarters of Mustang, Jomsom. On the way, we pass the windy Kali Gandaki river valley. Overnight at Jomsom.
From Jomsom, you will have another incredible morning mountain flight to Pokhara. During the flight, we enjoyed a close-up view of several mountains. Like Dhaulagiri and the amazing view of Annapurna I, Annapurna south. Moreover, Kaligandaki Valley is mesmerizing. As the flight from Jomsom to Pokhara is in the morning, you have the whole day to explore beautiful Pokhara. On reaching Pokhara we checked into the hotel. Then you can find some soothing massage and recover from the tiredness. Also, there are many places you can explore in Pokhara. Overnight at Pokhara
After a delicious breakfast in the Hotel, Pokhara we drive back to Kathmandu. It's a scenic drive via Prithivi Highway. Moreover, we have a beautiful river, the Trishuli River on the left side. And we also cross the suspension bridge of the Muglin to the capital, Kathmandu. After around seven hours of drive passing several villages, we reach Kathmandu. On reaching Kathmandu we will drop you at your hotel. In the evening you will have a cultural dinner with the Bold Himalaya as a farewell dinner. Overnight at Kathmandu
After a wonder Tangbe Tetang Muktinath Trek, today you will return to your hometown. Our representative will pick you up from your hotel. And drop you at the international airport three hours before your flight schedule
We Are Here To Make You Satisfied. Not Satisfied With The Trip? Don't Worry You can Customize your own trip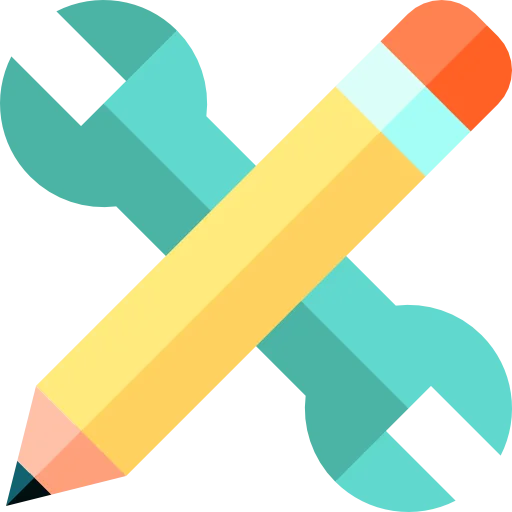 Customize Your Trip
Why Upper Mustang Trek via Tangbe Tetang and Muktinath?
A forbidden ancient kingdom with the world's deepest gorge, Kali Gandaki Valley
Trek through dry cultivated fields with stunning views of the Dhaulagiri and Annapurna ranges, Nilgiri, and other mountains
Experience the mixed communities with Shakyamuni Buddhism and their lifestyles
Experiencing the enchanting Tibetan culture and traditions of the Upper Mustang
Encounter different monasteries and ancient Gompas
Lo Manthang - an unofficial Buddhist kingdom and capital of the Upper Mustang
Upper Mustang Tangbe Tetang Muktinath Trek Difficulty
The difficulty level of the trek entirely depends on the route chosen, altitude, weather conditions, and physical fitness of the trekkers. The trek reaches an elevation of up to 3,860 meters/12,664 feet at Chhoser Village which means altitude sickness also can be a challenge during this trek.
To avoid such difficulties, proper planning, great preparation, and acclimatization are essential. Trekkers are advised to join gym classes or be involved in cardiovascular exercises such as running, cycling, swimming, and a long day hike for at least one month before embarking on the trekking trail. It is essential to be prepared and build the capacity to walk around 6 to 8 hours per day for 12 days. Trekking with Bold Himalaya's experienced field staff, proper acclimatization ensures a successful trek without any difficulties.
Tips for Upper Mustang Tangbe Tetang Muktinath Trek
Carry adequate local cash for the trekking journey
Trek in the best season and stay updated with the weather
Climb slowly and acclimatize properly to adjust your body to higher altitudes
Avoid drinking alcohol and smoking
Follow the local rules while entering caves and monasteries
Respect local cultures, traditions, and beliefs
Trek with highly experienced guides and porters hired from the agency
Pack and bring all the necessary items
Carry snacks such as chocolate bars
Best Time for Upper Mustang Tangbe Tetang Muktinath Trek
A trek to Upper Mustang Tangbe Tetang and Muktinath trek is doable at any time of the year as each season contains its own features offering unique terrain and the best trekking experience for a lifetime. However, the Upper Mustang is closed during the Winter Season (December, January, and February) due to heavy snowfall in the area.
Spring Season (March, April, and May)
The Spring season is the time of year when nature comes to life, fresh plants emerge and flowers flourish in the forests. Along the trekking trail, trekkers will be rewarded with colorful forests shined by rhododendron flowers and splendid views of the surroundings. The clear weather, colorful visibility, and pleasant temperature make the Spring season the perfect time for trekking. Another major attraction while trekking in this season is the Tiji festival, celebrated in Lo Manthang village during the middle of May month.
Summer Season (June, July, and August)
Upper Mustang is situated in the rain shadow area of the Annapurna range, making it an ideal destination for trekking during the summer months when the trails are in excellent condition. The warm weather, sunny days, fascinating visibility, and the flora and fauna are at their peak during the summer season creating the perfect time for a trek. With the natural beauty of Upper Mustang, the Upper Mustang Tangbe Tetang Muktinath trek is one of Nepal's most beautiful trekking summer trekking destinations.
Autumn Season (September, October, and November)
The Autumn season is considered one of the best and busiest trekking seasons in Nepal. The weather remains stable, the skies are clear, moderate temperatures, and the trails are dry during this season. The season offers stunning views of the surrounding mountains and the opportunity to experience great festivals of Nepal like Dashain, Tihar, and Chhat while at the lower altitudes.
A day in Lo Manthang
Lo Manthang, the capital city of Upper Mustang consists of about 150 houses and some of the largest and finest Tibetan Buddhism and ancient monasteries and gompas. It is the day to take advantage and spend some pleasure time exploring the most important attractions of the Upper Mustang Tange Tetang Muktinath journey. Sightseeing around Lo Manthang village by visiting whitewashed mud-brick buildings, ancient royal palaces built in the 13th century, monasteries, and people's unique culture and traditions.
On this day, trekkers explore Jampa Gompa (an important Buddhist gompa that boasts huge statues of Buddha and the walls are covered with beautiful mandala designs), Namgyal Gompa, Other Gompas such as Chhoprang Gompa, Chodey Gompa, and Thubchen Gompa, Tingkhar village - located on the north-western side of Lo Manthang, and Mystical Chhosar village. At Chhosar village, trekkers witness the Nyphu monastery and a 2500-year-old cave settlement. These caves look like steep cliffs yet consist of 40 rooms with floors.
Trekking Crews
Trekking Guides and Porters
Since the trek lies in a restricted area, hiring a guide is compulsory from an authorized agency. To provide extreme care and enormous support, we at Bold Himalaya provide experienced and authorized guides and porters for the Upper Mustang Tangbe Tetang Muktinath trek. The guides and porters are valuable companions to ensure a successful trek. Our guides provide knowledge about the geography, history, and culture of the area.
Trekking with guides helps to build good connections with local people removing the language barrier. Our trek guides are well-known in the area thus your journey will be much more rewarding as they provide knowledge about the geography, history, and cultures of the area. Our guides ensure your safe, easy, and meaningful journey, and have fun throughout the entire trekking route.
Besides guides, Porters are also an essential part of trekking and play a vital role in ensuring your journey is comfortable. They carry your heavy backpack up to the weight limit of 20 kg so that you can fully immerse into the scenic beauty and cultural wonders of the Upper Mustang areas.
Chefs
While trekking, we provide expert chefs who prepare a variety of local and international cuisines using fresh and organic ingredients. Trekking with chefs ensures you have a refined dining experience with multi-course meals in the teahouses and tents. You can expect to be well-fed with a range of delicious and nourishing meals to keep you energized throughout the Upper Mustang Tangbe Tetang Muktinath trekking journey.
No. of Guides per group size
The number of guides required for the Upper Mustang Tangbe Tetang Muktinath trek varies according to group size. For a small group of 1 to 6 trekkers, one experienced guide is sufficient. The group of 7 to 12 trekkers will require two guides. Likewise, for every other additional trekking group of six people, one experienced guide will be added. The presence of an experienced number of guides and support staff ensures the safety and success of the trekking journey while maximizing enjoyment for the trekkers.
Permits
It is mandatory to obtain essential permits required for the Upper Mustang Tangbe Tetang Muktinath trek. The TIMS (Trekkers Information Management System) card, restricted area permit, and Annapurna Conservation Area entry permits are required before beginning the Upper Mustang Tangbe Tetang Muktinath trek.
Note: Provide us with all the essential documents and our trekking guides will obtain a permit for you.
Documents required for Permits
A valid passport
A passport copy or travel documents
A recent passport-size photo
Your contact details
Complete documents of travel insurance
Your arrival and departure details
Other Facilities
Drinking Water
While trekking, it is essential to drink at least 3 to 4 liters of water per day to stay hydrated throughout the trek. Along the Upper Mustang Tangbe Tetang Muktinath trekking trail, water taps are available at most of the places but make sure to use water purification tablets before drinking. It is also recommended to carry 3 or 4 water bottles for refilling purposes. You can also purchase mineral water or boiled water which are safe for drinking from the teahouses or hotels while trekking.
Electricity and Internet
All the tea houses and hotels along the trekking trail have access to electricity where you can charge your electronic devices by paying some additional charges. They also provide internet facilities through a WiFi router or you can get mobile network connections with NTC and NCELL throughout the trek.
During your stay at camps, electricity and internet access are not available so be prepared for the day.
Transportation
For the Upper Mustang Tangbe Tetang Muktinath trek, two types of transportation are involved:
Roadway transportation on public or private vehicles to transfer you from Kathmandu to Pokhara and return from Pokhara to Kathmandu.
Airways transportation by plane to reach Jomsom from Pokhara and return from Jomsom to Pokhara.
ATM and Money Exchange
The ATM services are available in some places like Jomsom, Kagbeni, and Muktinath but the money exchange facility is available only in Kathmandu and Pokhara. We suggest all our trekkers withdraw enough money and change it into Nepali currency while in Kathmandu and Pokhara city. It is also recommended to carry extra money with you while trekking.
Hot shower and Laundry services
All teahouses and hotels on trekking trails offer hot showers and laundry for additional charges.
For any other inquiries feel free to contact us at +9779849615880
Packing List
Travel Documents
Passport and visa, trekking permits, and enough Nepali currency
Clothing
A sunhat, scarf, and bandana, waterproof or windproof jacket, trekking trousers or pants, hiking shorts, thermal layers and thermal pants, down jacket, trekking shirts or t-shirts, underwear, sports bra (for women), sunglasses, gloves, trekking boots, sports shoes, woolen socks, and sandals.
Gears and Accessories
A large duffel bag, a backpack, a trekking stick, padlocks for duffel kit bags, headlamps or flashlights, and a sleeping bag.
First Aid kits and Toiletries
Personal medical kits, water purification tablets, quick-drying towels, earplugs, lip balm, sunscreen, toothbrush and toothpaste, face and body moisturizer, soap and shampoo, nail clippers, toilet paper, and anti-bacterial handwash.
Miscellaneous items
Plastic bags, cameras, mobile with extra batteries, portable chargers or power banks, universal adapters, snacks, reading books, and games like chess or ludo.
Travel Insurance
At higher altitudes during the Upper Mustang Tangbe Tetang Muktinath trek, weather is unpredictable and some sudden incidents might happen. So, it is mandatory to obtain travel insurance before trekking. Make sure your travel insurance covers all the medicinal expenses, loss of items, injury, accidents, and helicopter evacuation facilities in case of emergency.
Altitude Sickness and its Prevention
Altitude sickness is a condition that can be caused by exposure to higher altitudes. The Upper Mustang Tangbe Tetang Muktinath trek reaches an elevation of up to 3,860 meters so there is a possibility trekkers suffer altitude sickness if they do not maintain pace while walking. Once you pass over 3,000 meters, acclimatize properly, take enough time to adjust to the environment, and maintain a slow pace of walking to avoid altitude sickness. The symptoms may include dizziness, nausea, vomiting, and headaches.
To prevent altitude sickness, climb slowly, eat carbohydrate-rich foods, drink plenty of water, avoid drinking alcohol and smoking, avoid dramatic gains in elevation, and acclimatize after passing every 500 meters.


While in city areas like Kathmandu and Pokhara, trekkers are accommodated in comfortable and luxurious hotels, and along the trekking trail, you will stay in hotels, teahouses, and tents.
Local people run hotels and teahouses along the trekking trail to provide basic accommodation facilities to the trekkers. Staying at teahouses is a great way to experience local cultures and lifestyles enjoying the great hospitality of local people. Although luxurious services are not available in remote regions, you will be facilitated with twin-sharing rooms that contain comfortable beds, warm blankets, light pillows, bed sheets, and mattresses. In some places, you get the facilities of clean and hygienic attached toilets and bathrooms.
The itinerary includes camping, so you will be accommodated in tents while at higher altitudes.
During the Upper Mustang Tangbe Tetang Muktinath trek, teahouses and hotels offer traditional and unique Nepali cuisine as well as Western and international foods. Meals are served three times a day during the trek while breakfast consists of oatmeal, porridge with milk, cornflakes, Tibetan bread, toast, eggs (fried, scrambled, or boiled), tea, and coffee. For Lunch and Dinner, they serve traditional Nepali food like Dal (lentils) and Bhat (rice) which consists of curries, pickles, and eggs. Dal and Bhat are a great source of energy that provides enough energy for trekking. Besides this, there are other options for foods that include pizza, noodles, macaroni, sandwiches, Momos (dumplings), Spaghetti, and Thukpa.
While at camps, field staff prepare the fresh, hygienic, and nutritional foods for the trekkers however it is advisable to carry nutritional snacks like chocolate bars and food items according to your interests.
Upper Mustang is located in the Tans Himalayan region behind the massif Annapurna Himalayan ranges. It lies in the western, Nepal, and northern parts of Pokhara city covering two-thirds of the land of the Mustang district.
During the Upper Mustang Tangbe Tetang Muktinath trek, Lo Manthang lies at an elevation of 3,840 meters/12,598 feet however trekkers encounter 3,860 meters/12,664 feet above sea level at Chhosar village on the exploration day at Lo Manthang.
For the Upper Mustang Tangbe Tetang Muktinath trek, trekkers require three types of permits which include:
TIMS (Trekkers Information Management System) card
Restricted Area Permit
Annapurna Conservation Area Project Permit
Trekking at Upper Mustang Tangbe Tetang Muktinath in the winter (December to February) seasons allows trekkers to experience breathtaking views of the mountain vistas, snow-covered peaks, and landscapes under clear blue skies. The trekking trail is less crowded but finding accommodations and snowfall along the trail might bring some challenges. However trekking with an experienced guide, proper planning, enough acclimatization, great preparation strong determination, and a strong mentality, the Upper Mustang Tangbe Tetang Mustang trek is accessible during the winter season.
Yes, an experienced and licensed holder trekking guide authorized by the agency is mandatory for the Upper Mustang Tangbe Tetang Muktinath trek since the trekking lies in restricted areas. Without an agency and trekking guides, you will not get a permit from the Nepal Government for trekking.
For a successful trekking journey, it is always a good idea to prepare well by building physical fitness. It is advised for trekkers to be involved in cardiovascular exercises like running, swimming, cycling, and a day hike for at least one month before embarking on the trekking trail. Joining gym classes and carrying a light backpack while trekking also can be a good option for trekking preparations.
Upper Mustang lies in the rain shadow area of the Annapurna Himalayan ranges which is a restricted area in Nepal because of border security, environment, rich history, and unique culture of the area.
The trekking destination lies in the rain shadow area of the Annapurna ranges where almost zero rainfall occurs throughout the year. The best time for the Upper Mustang Tangbe Tetang Muktinath trek is from March to November because the weather condition is favorable, the temperature is moderate, and the trekkers get the stunning visibility of the mountain vistas and landscapes.
Our planned itinerary from the Upper Mustang Tangbe Tetang Muktinath trek includes the arrival and departure dates of the trekkers which take around 17 days to complete. The itinerary includes an acclimatization day at Lo Manthang village.
Trekking to Upper Mustang Tangbe Tetang Muktinath is fully a new experience even for professional trekkers. Trekkers experience beautiful landscapes of the Himalayas desert in the lap of Annapurna and Dhaulagiri mountain ranges, different ancient monasteries, caves, cultures, and traditions which makes the trek really worth it for every trekker.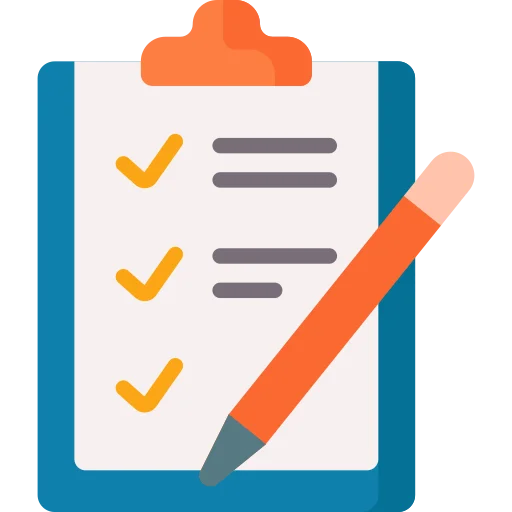 Book This Package
Want More Discount?
Come on Group
Based on Cost, Duration, & Group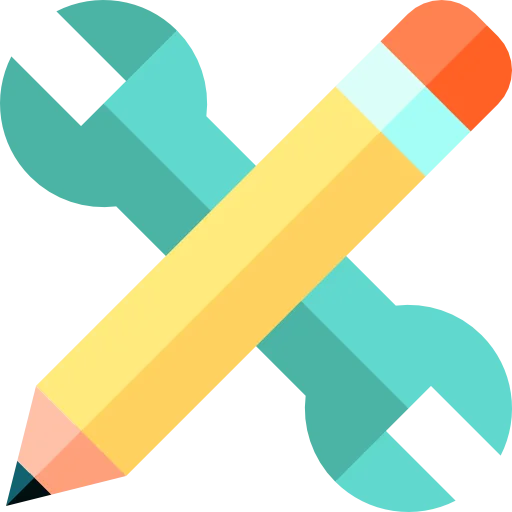 QUICK INQUIRY
15+ years of Industry Experience
Best Price Guaranteed
Fabulous Hospitality
Highly Trained And Experienced Team
Download Brochure
Need Help With This Trip?
Talk With Expert
+9779849615880