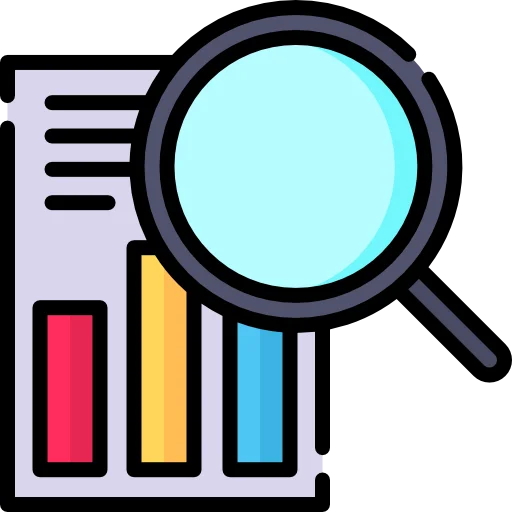 Shey Phoksundo Lake Trek Via Upper Dolpo Overview
Highligh
ü Graze over the turquoise waters of Lake Phoksundo
ü One of the highest animal concentration parks in the world, Shey Phoksundo National Park
ü Shey-Phoksundo Lake
ü
Upon our arrival in Kathmandu, a representative from Bold Himalaya will pick us from the airport and takes us to our hotel. You are welcomed by the hospitable meeting.
Your next day starts with a delicious breakfast. Then your tour around Kathmandu. Overnight at Kathmandu hotel.
Today we will take an hour-long flight from Kathmandu to Nepalgunj, located in Western Nepal. Nepalgunj, a town near the Nepal-India border, is also the gateway to Simikot, Humla. Culturally the areas more resemble India than upland Nepal.
In Nepalgunj, we visit the local market, mini-zoo and nearby village. The Bageshowri temple is one of Nepal's most important Hindu temples and is worth a visit as well. Overnight at the hotel.
After a pleasant overnight at Nepalgunj, we fly to Juphal after breakfast. It's only a 35 minutes flight, over steep mountains ridges with a beautiful view of snowcapped mountains. The town is located over the Himalayan foothills, with views of Annapurna and Dhaulagiri peaks to its north.
From Juphal our trek starts, as we walk down over a small path among fields with wheat and vegetable to the Thuli Bheri River. A big iron suspension bridge, Dhim Bridge (99 m long) forms the entrance to the Shey Phoksundo National Park. The path follows the Suli Khola River now; we can see part of the Dhaulagiri Range. Passing through the small village along the way, like Kageni (2413m) and beautiful walk, alongside the wild flowering river, which at some parts is beautiful emerald green we could stop for tea in Sangta. It's the best place for tea with honey.
At the end of the day, we reach Chhepka. Walking through the path surrounded by pine trees, like spruce, fir, juniper and cypress and small bamboo forests and walnut trees. Chhepka is a small village, surrounded by fields of millet and wheat. Overnight at tented camp.
Today, we are trekking towards Chunuwar after breakfast. The path goes through beautiful pine forest, with some bushes, birches and other broadleaf trees mixed in as well. It's following the river all the time with a couple of steeper climbs and descents. On the way you encounter local people with their mules or dzopas (crossbreed between yak and cows) loaded with things to sell. After four hours we pass the village of Rechi. And its two hours more to Chunuwar.
There is very interesting and worth to visit the place. The Amchi Hospital, it is more a clinic, which is well frequented by local people. An Amchi is a doctor who id educated in traditional Tibetan medicine, and always is a Lama (monk) as well. Tibetan medicine has a tradition of thousands of year and uses techniques as pulse analysis and urine analysis for diagnosis. For treatment, medicines made of herbs and minerals are used together with physical therapies like Tibetan acupuncture. Overnight at tented camp.
Today we will have a short hike to Ringmo and the Phoksundo lake. It includes a long and sometimes steep climb of about 2 hours. You can see Nepal's highest waterfall, a spectacular waterfall of 167 meters high, the Phoksundo waterfall (Suligad Waterfall) and you will have the first view of Phoksundo Lake. The path is going downhill it gets close to the river, which we follow until you reach Ringmo.
Ringmo is a charming village where people practice the Bonpo religion (related to Buddhism, but a lot older than Buddhism and goes back thousands of years). Bonpo religion was founded more than 18,000 years ago by Buddha Tonpa Shenrab Miwo. It is believed that Dolpo used to be the center of the Bon kingdom, called Zhang Zhung, a big and powerful kingdom in present Western and Northwestern Tibet and surrounding, as in Dolpa can still find a big concentration of Bonpo practitioners. Overnight at tented camp.
The lake is at an altitude of 3,611 meters. You can explore the area around Shey Phoksundo Lake. As Phoksundo Lake is such a beautiful place, it's a perfect place for a free day. During the day we can have a short hike to the village of Ringmo and its Tibetan Buddhist Monastery where we can get a chance to get acquainted with the local culture. Both men and women often wear religious amulets and strings of coral, amber, and turquoise. Overnight at Phoksundo Lake.
We will walk on a trail for an hour or so that leads us along the level path through a glacial valley which heads due north. At the convergence of the Phoksundo Khola and another mountain stream, there is an old wooden bridge. Here taking the barely distinct path to the north-east the valley. A long climb brings us to a sheep pasture where our trail veers up a steep ravine and a hard climb to yet another valley we can see the Kang-La pass. During our trek, we get to admire the views of Chhamlang peak 6 (6,739m) and peak 7 (6,105m). Overnight at camp near the pass in a place that Peter Matthiessen christened 'Snowfields Camp'.
In the morning, we ascend on a trail littered with slate towards the pass. Walking through a strenuous trail will take you to Kang-La Pass. From Kang-La pass we get excellent views of the large valley separated by a gushing river. On descending steeply to the valley floor. Next, the path leads along meandering trek along the banks of the river, crossing and re-crossing it several times. Mud caves are lining the hills overlooking the river and the walk through a pasture where yaks and sheep have seen grazing. A red Chortens heralds our arrival at Shey Gompa (4,500m) where a quaint wooden, log bridge leads up to our destination at Shey Gompa compound, we will be spending the night at camp.
Today, we hike around Shey meaning crystal, this monastery is also known as the Crystal Mountain (well described in Peter Matheson classic novel Snow Leopard). We walk around the area and explore Shey Gompa. Shey Gompa was built in 1655 and the monastery is noted for its giant copper with a gilded gold statue of a seated Shakyamuni Buddha. To the east of Shey Gompa lies Crystal Mountain (Ribo Drugta). Shey Gompa is the most popular monastery in Upper Dolpo. Hundreds of Buddhist devotees visit Shey Gompa yearly.
Today, we will be crossing another pass, the Shey La also called Gelu La (5000m). the climb to the pass goes through a narrow valley. you have a good view to the north of the arid Tibetan Plateau, which is stretching out seemingly endlessly before you. And the east you see Mustang. After the pass, it's a long descend to the pastures of Namgung. Scattered in the landscape, we will see some fields, many times with a big Tibetan tent, as the fields are too far from the village to go there and go back each day. Overnight at tented camp.
On today's short hiking, the path goes high above Namgung Khola and then descends steeply to the village of Saldang. Saldang is the largest settlements of Inner-Dolpo, a spread out traditional agricultural village surrounded by fields. as the village stretches for nearly two kilometers on an open slope and consists of five villages having about eighty well-built houses with nearly six hundred people. Overnight in Saldang.
Today's walk is a fairly easy walk to Sibu, which makes you realize how important Buddhism is for the people of Inner Dolpo. Following the Namgung Khola southwards and passing little villages, like Namdo, along the way. The path goes alongside many Mani walls, Chortens, and some Gompas. Overnight at tented camp.
Today our trail starts with easy stretch. Following the river, you enter a large inhabited valley passing Raka village. You can look out for blue sheep here and even you may come across a snow leopard. The path turns away from the river and climbs steeply to a meadow of about 4570m, after 2 hours of trekking. This is Lagmo Che, the base camp for climbing to the Jeng La. Overnight in tented camp.
We will have about 2 hours steep climb to reach the next pass, Jeng La (5,110m). You can have a spectacular view of Dhaulagiri 0(8,167m) and many other snowcapped mountains from here. Then, you descend into the Tarap valley.
As you reach a stream, you follow the stream to Tokyu village. Tokyu (4,209m), a spread out village is the first human settlement after Raka. Tokyu is said to be the highest permanent settlement in the world. The Gompa is worth a visit and has a beautiful statue of Maitreya, the Future Buddha. Overnight at tented camp.
Today, the route leads eastward along the downhill course of Tarap Chu in a plain valley with patches of lush verdant grass on both sides of the river which is completely different from other parts of inner Dolpo. There is also a marsh which is a common feature in the Desert Mountains of Tibet and the Ladakh Himalayan. In this valley both Bon Po and Chaiba sects together in harmony. After a short trek on this beautiful valley, we come to Dho Tarap (4,040m/13,251 ft.). Dho Tarap is a traditional agricultural village, surrounded by fields. Yaks are used to plow the land. Barley, buckwheat, and potatoes are among the few crops that can grow here. Nowadays, a small greenhouse enables people to grow some green vegetables as well. Besides, people live from what the yak gives them and from trade. Overnight at tented camp.
Dho Tarap, one of the highest settlements of the world is the junction of trails leading to Mustang, Jomsom, and Tibet. It has about 3 dozens of houses. Mostly Magar and Tibetans inhabitants here. There are many Buddhist shrines Dho Tarap.
You have the time to explore Dho Tarap in the morning as today is a short trek. Then our trek descends towards a valley that finally turns into a gorge as you trek further. The trek passes through bushes of junipers and eventually leads to the junction of Tarap Chu and Lang Khola. Gradually you can see the landscape changing and some bushes appearing. Just before arriving at Sisaul, we have to climb to a small pass, After the pass the valley gets narrow. It's a short descend to Sisaul. Overnight at tented camp.
After spending the night at Sisaul, you climb to a small pass with a nice Chortens. You will see the first trees again after the pass and will mostly walk in the river valley with high rocks towering above you on both sides. The landscape is still pretty barren and this is your last chance to see the blue sheep or snow leopard.
After 3 to 4 hours a fairly easy walk from Sisaul, we reach Nawarpani. After Nawarpani, the landscape gets quickly greener and the path is sometimes going through pine forest, with a wonderful smell. It's a fairly easy walk over a pretty large path, which sometimes goes very high above the river to reach Laina Odar. Overnight at tented camp.
The trail goes down steep to Laisicap (2,772 m). From Laina Odar the path goes partly through forests and you are surrounded by cliffs full of pine trees, mostly spruce, fir, juniper and cypress and some of which are huge. And it is about 3 hours walk to Laisicap. At Laisicap you cross Thuli Bheri over a large suspension bridge of 120 meters, high above the river and the trail goes down pretty steep for about 45 minutes
You can see a group of large grey monkeys here if you are lucky. Behind you, you can see the beautiful snowcapped Kang Total (6,294 m). Getting closer to Lindo, you can see the first villages you see after Dho Tarap, which is situated high on a cliff. You pass some mani walls and Chortens.
Lingdo is a small village with one guesthouse with a camping site. The people who live in this region are Trail's, a Magar group (who are Buddhist as well). Overnight at tented camp.
From Lingdo, the first part goes through rough landscapes. Walking here, it seems that this is a huge challenge and it surely will take a couple of years. But, maybe a reason not to wait too long if you want to visit Dolpa. You will reach the small village of Bazar (2,427m) after about 2 hours, then the landscape gets greener and sometimes reminds to the European Alps. Rocky slopes are dotted with pine trees, mostly blue pine. At the horizon, you see the snowcapped Kang Tokal (6,294 m) and the path goes slightly up and down, following the Thuli Bheri River, once and a while passing a couple of houses. Dunai is the headquarters of Dolpa District.
Dunai is a large village, of about 2,500 people, more or less half Hindus and half Buddhist. There is a Buddhist monastery, the Dolpa Kendriya Gompa up the hill. It belongs to Nyingmapa lineage, the oldest Buddhism lineage. It was built in 1998 and there is only one monk. If he is there, he will be happy to open the monastery for you and show you around. You can observe a beautiful statue of Sakyamuni Buddha (Gautama Buddha), the Kengyur (the holy scriptures of Buddhism) and big thankas (Buddhist paintings on cotton), inside Gompa. Overnight at tented camp.
From Dunai, after about 45 minutes you reach a beautiful gate Chorten (stupa). It is the entrance to the VDC Dunai. Inside the Chorten you can observe some beautiful Buddhist paintings of mandalas and important Buddhist figures. Then you pass the big iron suspension bridge, to get into the Shey Phoksundo National Park. It's about 2-3 hours to Juphal from the bridge and the first part goes over a large path, passing through the small village of Karaganda. Leave the main road and walk over a small path. It passes through a field of barley & wheat, with walnut, peach & apricot trees. Then we have a pretty steep climb to reach Juphal. You pass the Hindu village Dangiwada, just before arriving. Overnight at tented camp.
You will take the first flight available from Juphal to Nepalgunj, a short scenic flight for about 35 minutes flight through the mountain valley is spectacular. After that, you will board the flight to Kathmandu depending upon the connection flight schedule. Overnight stay in Kathmandu.
Today is set for your rest day to explore your free time shopping in Kathmandu. Another night in Kathmandu.
It's the final day of your Upper Dolpo Shey Phoksundo lake trek. You will fly to your country.
We Are Here To Make You Satisfied. Not Satisfied With The Trip? Don't Worry You can Customize your own trip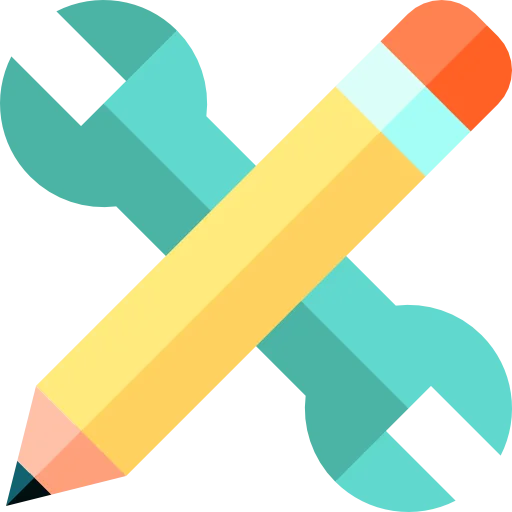 Customize Your Trip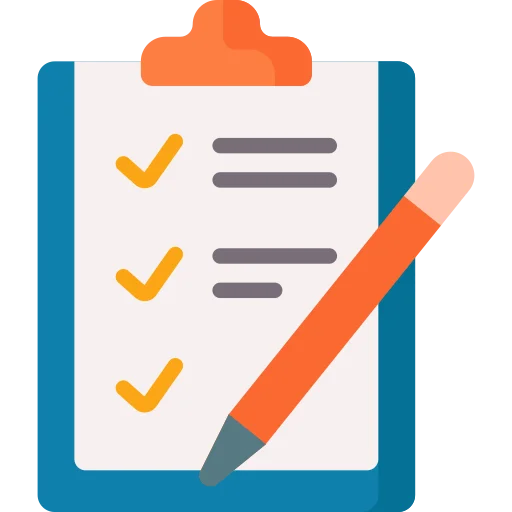 Book This Package
Want More Discount?
Come on Group
Based on Cost, Duration, & Group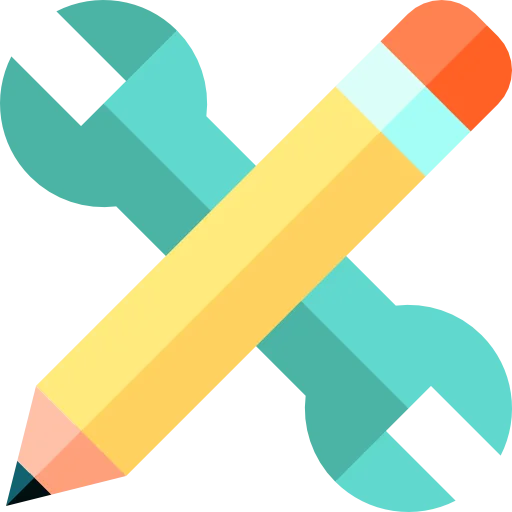 QUICK INQUIRY
15+ years of Industry Experience
Best Price Guaranteed
Fabulous Hospitality
Highly Trained And Experienced Team
Download Brochure
Need Help With This Trip?
Talk With Expert
+9779849615880