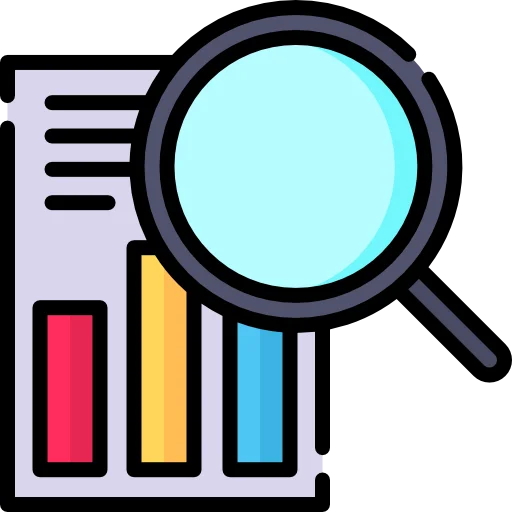 Mardi Himal Base Camp Trek | Mardi Trekking Overview
Mardi Himal Base Camp Trek takes to you on the is the base camp (4,500m/14,763ft) of the Mardi Mountain, Mardi Himal. Mardi Himal is a mountain in the Annapurna region with a height of 5,587m. This mountain lies around 20 km air distance north of Pokhara in Nepal. The mountain is in line with the southwest ridge of Machhapuchhre. And it is most visible from the south. It offers the best view of the Machhapuchhre and other peaks of the Annapurna massif.
Highlights of Mardi Himal Base Camp Trek

Trekking through the dense forest of rhododendrons, Maple, Oak
Exotic flora and fauna varieties along the trail
Beautiful remote villages of Magar and Gurung; Siding and Lwang
Panoramic views of mountain-like including the Annapurna range
Magnificent view of Annapurna South, Dhaulagiri, and Fishtail (Machhapuchre)
Witness the Annapurna sanctuary
Walk to the lap of Mardi Himal
Unspoiled local culture and traditional experiences
The beautiful scenic drive from Pokhara to Kathmandu
After a long flight, you land at the Tribhuvan International Airport, Kathmandu. On your arrival, you will see our representative waiting for you at the airport. After a warm welcome, we will transfer you to your hotel and help with check-in.
Later on that day, our guide will visit you and give you a little briefing on this trek. During your stay in Kathmandu, you can stroll around the beautiful Thamel area. Overnight at Kathmandu.
After a delicious breakfast in Kathmandu, our guide will pick you up from your hotel. Then you will have a morning drive from Kathmandu to Pokhara. We will follow the mighty Trishuli River along the Prithivi Highway. You pass through many riverside resorts with laid-back charm. Additionally, you pass through stunning traditional villages, and terraced fields and have a fantastic view of the Himalayan range. After about 7 hours drive you will finally arrive at the beautiful city, of Pokhara
On reaching Pokhara, you will have a magnificent view of the summit of Mt. Machhapuchhre rising behind it. Pokhara is home to thick forests, gushing rivers, and clear lakes. After some rest, you can explore someplace of Pokhara and have an evening walk in the beautiful lakeside area. Overnight at Pokhara.
With the beautiful morning, we will have a delightful breakfast in Pokhara. After breakfast, we will have around an hour's drive to Kande. Along the Pokhara Baglung highway, we reach the starting point of our Mardi Himal Trek. On the way, you will have beautiful scenery of landscapes and pass through green hills. On reaching Kande, our trekking journey begins and we head toward Deurali.
Passing through a beautiful forest, we reach the beautiful hamlet of Australian camp. We then climb for about half an hour to reach the Australian camp. It is a beautiful village, known best for the unobstructed view of the Himalayan range mountains. From here you will have a close view of Dhaulagiri, Annapurna range, Himchuli, Machhapuchhre, Lamjung Himal with Manaslu range, and many others.
After lunch at Australian Camp, we have an easy and pleasant uphill walk to Pothana. And from Pothana we continue our walk to Deurali. Deurali is a small village located beautifully on a ridge. The trail to Deurali is through the beautiful rhododendron forest in the mountain. You will have an amazing view of the Annapurna range and Pokhara Valley from here. Overnight at Deurali.
After breakfast on a beautiful ridge, we head off to the main Annapurna trekking trail. We continue our trek through a quite dense forest of maple, oak, hemlock, and rhododendron. We have around 4-5 hours walk along a quiet trail and reach Forest Camp. The trail to Forest Camp is beautifully surrounded by greenery cool shadow of the trees. Forest camp is also known as Kokar by locals. Reaching Forest camp, you can hear birds sing all around. After some rest, we can explore the area. Overnight at Forest Camp.
From Forest Camp, our trail gradually climbs through the rhododendron forest. As we ascend, you can see the change in vegetation. You find more rhododendrons and trees covered with moss, lichen, and ferns. If the weather is clear, you will have a view of Machhapuchhre and Mardi Himal.
On the way, you might see rare animals like Himalayan Thar, Spotted Deer, Musk Deer, and Snow Leopard. Witnessing these beautiful sceneries, a moderate walk takes you to the Low Camp. On reaching the Low Camp you will have a majestic view of Machhapuchhre with surrounding peaks. Overnight at Low Camp.
Leaving Low Camp, we continue our trek through the rhododendron forest to High Camp. We cross the middle camp and reach Badal Danda. From Badal Danda, you will witness captivating views of Mardi Himal, Annapurna South, Mt. Gangapurna, Machhapuchhre, and Mt. Hiunchuli. The trail continues along the Mardi Himal ridge on the grass. Then we arrive in the shrubby alpine zone.
You might also get to see Daphne pheasant on the way. Following the trail, we soon arrive at the High Camp. From High Camp, you have the perfect view of snowcapped mountains. Annapurna South, Hiunchuli, and Machhapuchhre. Overnight at High Camp Lodge
Today we are hiking to the main destination of our Mardi Himal Base Camp Trek. We wake up early in the morning and have a beautiful sunrise view over the mountains. And after breakfast, we start our trek to Mardi Himal Base Camp. We follow the well-established trail that passes through the grass section. The trail is not so challenging but we have to cross a couple of steeper portions.

On the way, you get to see Danphe and grazing Dzokpo/Dzo, yak, and sheep. After about 5 hour hike, you will finally reach the Mardi Himal Base Camp. On reaching this spot, you get to see impressive flora and fauna. you get to witness Annapurna Sanctuary and a panoramic view of mountains and peaks beyond your imagination. The view of Mardi Himal and Machhapuchhre right above is amazing. After looking at the breathtaking south face of Annapurna and all the peaks we hike back to High Camp. Overnight at High Camp.
Leaving the wonderful High Camp, we retrace the same trail to the Low Camp. After Low Camp, the trail goes down to Siding Village. It's a different route down through the upper Mardi Khola. We cross the torrent that has been ice and snow of the Mardi Himal. Then make our way along the bank of the Mardi Khola. From the hillside village of Siding, down to the beautiful fields, we pass simple farms. Finally, we cross over the interesting bridge to reach Siding Village. Siding is a beautiful traditional village away from the busier trails. Overnight at Siding Village.
The path from Siding follows the contour of the river valley. A gradual walk between the pastures passes through the Tamang and Gurung villages. The continuous walk through the flat trail takes you to Lwang Ghalel village. Lwang is a beautiful Gurung village with a rich culture and happy people. It is one of the best places to watch the Nepalese countryside lifestyle. This village farmer also grows organic tea which you can savour later on. Overnight at Lwang Ghalel Village.
Today, you will have organic tea in the morning and have a walk in the tea garden. After breakfast, we trek to Koramukh. During this trek, you will experience a great view of the local people's homes and the agricultural farm. After this trek, we will drive back to Pokhara. Overnight at Pokhara.
After a delicious breakfast at Pokhara, you will have a scenic drive from Pokhara to Kathmandu. Along the Prithivi Highway, with the flowing Trishuli river, we reach Kathmandu. On the way, you will have an enchanting view of waterfalls, rivers, and landscapes. On reaching Kathmandu, we will drop you at your hotel. You can have a rest in the hotel or stroll around nearby places. In the evening you will have a cultural dinner with the Bold Himalaya. Overnight at Kathmandu hotel
It's your last day in Kathmandu, Nepal. Our representative will drop you off at Tribhuvan International Airport three hours before your flight. But if you plan to extend your stay in Nepal and want to join another wonderful trek, we can arrange it for you.
We Are Here To Make You Satisfied. Not Satisfied With The Trip? Don't Worry You can Customize your own trip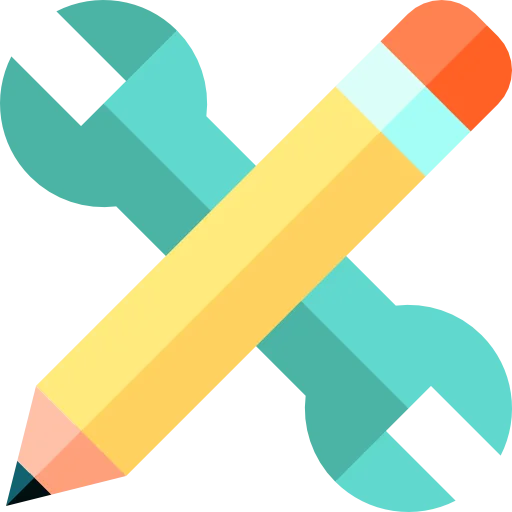 Customize Your Trip
Amazing Mardi Himal Trek
I had an incredible experience with Bold Himalaya on the Mardi Himal Base Camp Trek. The trek treated me to awe-inspiring landscapes, picturesque villages, and the heartfelt hospitality of the locals, making it an unforgettable journey.

Reaching the Mardi Himal Base Camp amidst the majestic Himalayan peaks was a surreal and unforgettable moment. I highly recommend this adventure of a lifetime to all
Reason to do Mardi Himal Base Camp Trek / Why Mardi Trekking
Suitable for beginners as well as pro trekkers

Opportunity to experience local culture and lifestyle

Easily accessible from Pokhara

Hiking can be done throughout the whole year (all season)

Good facility for essential things such as Accommodation, Food, Internet, Electricity

Fewer chances of getting altitude sickness

New and popular trekking in Nepal

Experience a higher altitude of 4500m (Mardi Himal Base Camp) within a few days of trekking
Tips for excellent Mardi Himal Trek
Trek is in the best season

Stay updated with the weather

Avoid smoke and alcohol while ascending

Stay hydrated and keep warm

Trek slowly & climb high, sleep low

Respect local culture and customs

Pack lightweight

Eat high-energy, hygienic, and fresh food

Trek with the local guide and porter
Mardi Himal Trek Guide and Porters
Bold Himalaya's guides epitomize a harmonious fusion of experience and youthful energy, driven by a genuine passion for trekking and profound knowledge of the terrain. When you embark on our trek, our expert guides extend a warm welcome, picking you up from your hotel and leading you on the remarkable journey ahead.
Throughout the trek, they skillfully manage your food and accommodation at comfortable locations, while providing comprehensive insights into the trek's details. With an unwavering focus on your safety and well-being, they ensure you have a truly unforgettable and secure trekking experience. We provide a single guide for group sizes of up to 5-6 members and additional guides are provided for larger group sizes.
Meanwhile, you can also hire local porters with some extra charge. A porter assists in carrying your trekking gear, allowing you to enjoy the journey without the physical strain of a heavy backpack. This enables you to trek at a comfortable pace and fully immerse yourself in the stunning scenery.


Tipping Guides and porter is also an essential part. Generally, a tip of 10% to 15% of the total trip cost is given to guides and porters with a larger sum given to the guide.
Paragliding from the Mardi Himal trek
Beyond the enchanting trekking trails, this region offers the exhilarating experience of paragliding against the backdrop of the majestic Himalayan peaks. As you launch into the sky, you'll find yourself suspended in a realm of freedom, surrounded by the panoramic vistas of Mardi Himal and the Annapurna range. The sensation of gliding through the air, high above verdant valleys, serene lakes, and dense forests, is an indescribable thrill that perfectly complements the trek's natural splendor. If you share the same interest, feel free to contact us, and we will gladly manage the experience accordingly. +977-9849615880
The Difficulty of the Mardi Himal Base Camp Trek
The gradual elevation gain and steady trekking durations of around 4 to 6 hours per day provide a balanced challenge. Trekkers with prior trekking experience can easily do this trek. The trail encompasses diverse terrains, including forests, terraced fields, and alpine meadows, offering a mix of uphill climbs and downhill descents. While the highest point, Mardi Himal Base Camp reaches approximately 4,500 meters (14,764 feet), the trek's pacing allows for effective acclimatization. Trekkers should be prepared for changing weather conditions, including colder temperatures and potential snowfall, particularly in winter.
Best Time for Mardi Himal Trek
Mardi Himal Base Camp Trek can be done throughout the year however the best time for Mardi Himal Trek is spring (March, April, May) and Autumn(September, October, and November). Spring is the blossoming season of rhododendron and many other flowers which makes it a more alluring trek. and autumn (September-November) this is the season of greenery and a fresh environment.
The average temperatures during spring and autumn are similar but vary from place to place along the trip which are mentioned below.
| | | |
| --- | --- | --- |
| Place | Daytime Temperature | Nighttime Temperature |
| Kathmandu | 20°C (68°F) to 30°C (86°F) | 10°C (50°F) to 15°C (59°F) |
| Deurali | 10°C (50°F) to 15°C (59°F) | 0°C (32°F) to 5°C (41°F) |
| High Camp | 5°C (41°F) to 10°C (50°F) | -5°C (23°F) to 0°C (32°F) |

Similarly, the temperatures during winter and summer will be:


Winter
| | | |
| --- | --- | --- |
| Place | Daytime Temperature | Nighttime Temperature |
| Kathmandu | 15°C (59°F) to 20°C (68°F) | 2°C (36°F) to 7°C (45°F) |
| Deurali | 5°C (41°F) to 10°C (50°F) | -5°C (23°F) to 0°C (32°F) |
| High Camp | 0°C (32°F) to 5°C (41°F) | -10°C (14°F) to -5°C (23°F) |
Summer
| | | |
| --- | --- | --- |
| Place | Daytime Temperature | Nighttime Temperature |
| Kathmandu | 25°C (77°F) to 30°C (86°F) | 18°C (64°F) to 20°C (68°F) |
| Deurali | 15°C (59°F) to 20°C (68°F) | 5°C (41°F) to 10°C (50°F) |
| High Camp | 10°C (50°F) to 15°C (59°F) | 0°C (32°F) to 5°C (41°F) |
Winter (December to February) offers a quieter and serene experience with snow-covered landscapes and clear skies, though colder temperatures and limited teahouse availability are factors to consider. Summer (June to August) brings lush greenery, wildflowers, and a chance to experience local festivals but be prepared for monsoon rains and cloud cover.
Wi-Fi or Mobile Network
During the Mardi Himal Trek, mobile network coverage is available in lower altitudes and more populated areas but becomes less reliable as you ascend to higher altitudes. Wi-Fi is offered in some teahouses along the route, primarily in more developed areas. It's advisable to consider limited connectivity as part of the experience, allowing you to disconnect and fully enjoy the natural beauty of the trekking journey.


Electricity and Charging
Electricity availability along the Mardi Himal Trek varies based on location. Lower altitudes and developed areas usually have access to electricity, while higher altitudes might rely on solar power or generators. Charging facilities for devices like phones and cameras are available at most teahouses with electricity, but fees might apply. Carrying spare batteries and power banks is recommended. We can offer advice on charging options during the trek.

Laundry in Mardi Himal Trek
Along the Mardi Himal trek, laundry facilities are not available. However, you can wash your smaller clothes in the tea house taps if fewer people are using them. Afterward, you can hang the clothes over a warm dining area to let them dry.

Drinking water facility
Clean drinking water is the most important thing while you are trekking, 3 to 4 liters of water you have to drink in a day depending on your physical activeness and body structure. In the Mardi Himal Trek, there are numerous options for drinking water Mineral water, boiled water, and safe drinking water. buying mineral water will be expensive in high mountains and it generates plastic pollution, so we suggest to all our trekkers there are many water resources that you can easily refile from tab or stream and make it clean and safe to drink by filtration such as Lifestraw or water purification tablets
Feel free to contact me for any Inquiry or Booking Nepal Mobile at +977 9849615880 24/7 Available on WhatsApp, Viber, Line, or WeChat. Contact Name - Sobit Bhandari
Expandable Mardi Trek Routes with ABC and Poonhill
For those eager to delve into more details, trekkers can extend their adventure by combining the Mardi Himal Base Camp trek with the Poon Hill trek and the Annapurna Base Camp trek. The comprehensive journey encompassing all three treks typically takes around 10-13 days, while the Mardi Himal with Poon Hill can be completed in 6-9 days, depending on their pace. Reach out to us for a tailor-made trip package, and Bold Himalaya will ensure an unforgettable experience.

Gears and clothes list for Mardi Himal Base Camp Trek (Packing List for Mardi Trek)
Clothing items
Caps or Hat
Warm hats (Banie)
jackets(Down
fleece jacket
Water Proof), shirts
Thermal Sets ( Base Layer)
t-shirts, trousers/Hiking Pants
Neck, Gloves (Inner and insulated)
Towel, Undergarments
Bag packs and Bags
At least you have a 45-55 liters backpack or Duffel bag that can hold your necessary items
Footwear
Trekking Shoes
sandals
socks (Warm) at least 4 pairs,
Gaiters (for Winter)
Sleeping Bags
sleeping bags to withstand at least -5°C to -10°C for summer to -15°C to -20°C for winter
Sleeping bag liner
Electronics items
Camera,
Headlamp or touche with batteries,
portable charger( Power Bank)
Accessories
Eyewear (Sun Glass)
Trekking Poles
Water Bottle or Hydration Bladder
Crampons/ microspikes (For Winter only)
Mischillinious
Safety and First aid items & medicine (Including Oximeter and thermometer)
Bag cover/pack covers
Money Belt, hand sanitizer
Sun cream
Toothbrush, Toothpaste
Shampoo
Toilet paper
Booties(for winter)
Mitten( For winter)
Required Permits and Documents
TIMS Card (Trekkers' Information Management System)

Annapurna Conservation Area Permit (ACAP)

Passport and visa

Travel Insurance
How BoldHimalaya assist in obtaining Permits?
We understand that obtaining the required permits and documents can be a complex process. That's why we take the responsibility of facilitating this process for our trekkers. From TIMS card and ACAP permits to any local permits that might be needed, our experienced team will handle the paperwork and coordination, ensuring that you're fully prepared to embark on the Mardi Himal Trek.
VISA process
To obtain a tourist visa for Nepal, you typically need to provide specific information and documents at the point of entry (such as the Tribhuvan International Airport in Kathmandu) which we will assist. While requirements may vary slightly based on your nationality and entry point, here's a general list of information and documents you might need:
Passport

Visa Application Form

Passport-Sized Photos

Visa Fee

Travel Itinerary

Proof of Accommodation

Return Flight Ticket

Travel Insurance
Insurance
For the Mardi Himal Base Camp Trek, as it involves high altitude and remote areas, having travel insurance is essential to mitigate hiking risks. The insurance should provide coverage for emergency evacuation from the highest point of the trek and medical treatment.
In Kathmandu and Pokhara, you will stay in a three-star category hotel. Whereas along the route the teahouses, serving as lodges and guesthouses, are the cornerstone of this arrangement. These cozy lodgings offer a welcoming respite after a day of trekking, providing you with essential amenities such as comfortable beds and shared bathroom facilities. While the accommodations are simple, they are a vital haven in the Himalayan landscape. Depending on availability and preference, rooms may be shared or private, each offering a chance to rest and rejuvenate. Blankets are provided, though carrying a sleeping bag is recommended for added warmth and comfort.
During the Mardi Himal Trek, you can expect a well-organized food arrangement that caters to both sustenance and local flavors. As a travel operator, we prioritize providing you with nourishing meals that fuel your journey and enhance your trekking experience. Here's what you can anticipate in terms of food arrangement:
Breakfast:
Eggs (fried, scrambled, boiled)
Pancakes or Tibetan bread
Porridge (oatmeal, muesli)
Toast with jam, butter, or honey
Tea, coffee, hot chocolate
Fresh fruits (when available)
Local Yogurt
Lunch:
Dal Bhat (traditional Nepali meal with rice, lentil soup, vegetables, and often meat)
Noodles (fried, stir-fried)
Fried rice
Momos (dumplings, steamed or fried)
Pizza (available at some teahouses)
Sandwiches or wraps
French fries
Dinner:
Dal Bhat
Pasta (various sauces)
Rice dishes (fried, curries)
Vegetable curry
Meat dishes (chicken, yak, buffalo)
Soup (vegetable, chicken, noodle)
Pizza or momos (varies by teahouse)
Desserts (cakes, local sweets)
Please note that the availability of specific items can vary between teahouses and can be influenced by the season and location.
Easy to Moderate is the difficulty level of the Mardi Himal Base Camp Trek which takes 5 to 7 days to complete. those who can walk 4-6 hours per day can be done even if you are a beginner trekkers. The trekking routes of Mardi Himal are not so steep with ups and downs.
No, you cant drive to Mardi Himal Base Camp. The highway touched with Kande (Trek starting point) or jeep can go up to Deurali only however If you have a short time helicopter tour can be the best option to experience the beauty of Mardi Himal Base Camp without any difficulties. We are operating everyday Mardi Himal Base Camp helicopter tour from Pokhara
Mardi Himal Base Camp Trek is totally worth it because it offers a close view of Machhapuchhre (Fishtail) Annapurna South as well as the panoramic view of Annapurna and Dhaulagiri Himalaya range. The highest altitude of this trek is 4500m which is higher than Annapurna South Base Camp where you will have the experience to get a higher altitude. Walking through the local village and dense forest with stunning scenery makes this trekking a lifetime memorable.
You can see the grand view of Mount Mount Fishtail(Machhapuchhre) Annapurna South and the mountain range of Annapurna and Dhauligiri from Mardi Himal Base Camp (4500m/14763ft) furthermore you can also see the valleys and Local village on two sides.
Annapurna Conservation Area Project(ACAP) Permit and Trekkers Information Management System (TIMS) is needed for Mardi Himal Base Camp Trek.
Generally, the Mardi Himal Base Camp Trek cost is $700 per person for 12 days trek including a guide, porter, permit, food, and accommodation in Pokhara and Kathmandu however we are selling this trip at $600 only with the all-inclusive package that is $50 per day per person.
Mardi Himal Base Camp Trek takes 4- 8 days to complete however the total days depend on their trekking routes and the pace of trekkers.
To confirm your booking trip 20% of advance payment is needed as per company policy. however, we will be kept safe advance money even if you canceled the trip 2 days before the departure date. You can request for next any favorable dates.

For seasoned trekkers, the short route to Mardi Himal Base Camp can be accomplished in just 4 days.
feel free to contact us for a short Mardi Himal Trek at +977-9849615880
Certainly! You can easily join the Mardi Himal Trek from Pokhara. Our guide will conveniently pick you up from your hotel in Pokhara and take you on the trek according to your preferred timeframe.
The highest elevation of Mardi Himal HIgher Base Camp Trek is 4500m/ 14763.78ft from sea level, Reaching out at the highest point of Mardi Himal Trek offers gigantic views of the Annapurna And Dhaulagiri Himalaya range, Pokhara Valley, and diverse landscape.
You can combine the Poon Hill, Annapurna Base Camp, and Mardi Himal treks, creating a memorable journey that takes around 10-13 days, depending on your fitness level and walking pace. Starting from Ulleri, we offer a fully customized combined trekking package. Contact us to plan your adventure today at +977-9849615880
$600 USD
* ALL INCLUSIVE IN PRICE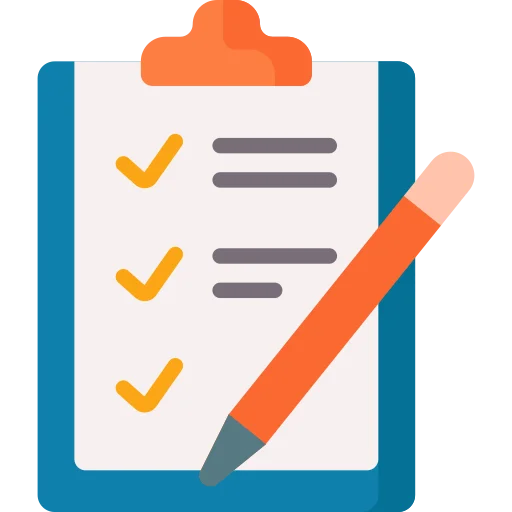 Book This Package
Want More Discount?
Based on Cost, Duration, & Group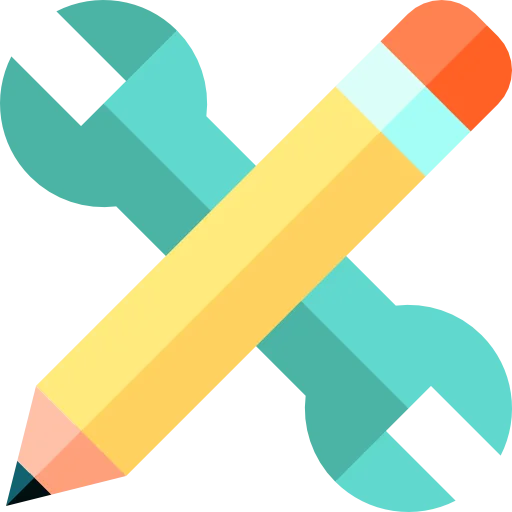 QUICK INQUIRY
15+ years of Industry Experience
Best Price Guaranteed
Fabulous Hospitality
Highly Trained And Experienced Team
Download Brochure
Need Help With This Trip?
Talk With Expert
+9779849615880