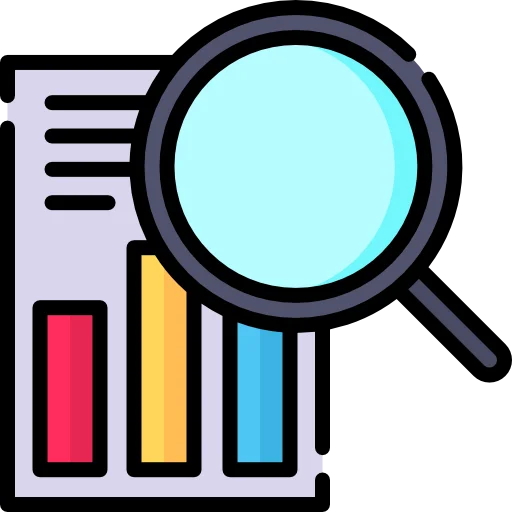 Manaslu Circuit Trek 9 Days Overview
Highlights
View of the 8th highest peak in the world, Mt. Manaslu
Diverse ethnic communities of the Manaslu
Manaslu Conservation Area
Observe monasteries, mani walls, and prayer wheels in the area


Overview
Manaslu is the eighth highest mountain in the world at 8,163 meters (26,781 ft.) above sea level.it is located about 64 km (40 mi) east of Annapurna. Manaslu was first climbed on May 9, 1956, by Toshio Imanishi and Gyalzen Norbu, members of a Japanese expedition. It is said that "just as the British consider Everest their mountain, Manaslu has always been a Japanese mountain".
9 Days short, Manaslu Circuit Trek is the shortest package that follows the same ancient route of Budi Gandaki River which people used to walk for salt trading then. This is a wonderful t
On the first day of our trek, we get up early in the morning and drive to Machha Khola from Kathmandu. During the drive, we enjoy views of the Nepalese countryside, cultivated land along with the mountain sceneries. Driving from Kathmandu to Tari Besi, through Dhading beshi (district headquarter of Dhading) (1050m) is the paved road whereas the drive from Tari Besi to Machha will be a rough road. Upon reaching Arughat, a major town in the region we drive further towards Machha Khola. Machha Khola will be your the starting point of the Manaslu circuit trek. Overnight in Machha Khola.
Today we start our trekking to Jagat from Machha Khola, The trail narrows down leading through densely forested hillsides, adorned with some stranded villages. Viewing tropical waterfall and passing terraces,
We cross Machha Khola and walk upstream towards Khola Bensi. we trek through a forest path to Dohan and then walk to Lauri, where we switch back to the side of the river through a suspension bridge. A little climb and the sight of Jagat's field. On reaching Jagat, see the fabulous view of Sringi Himal; Mani walls, and Chortens representing the Himalayan culture. Overnight at local lodge.
Today after breakfast we head toward Deng. It is around 7 hours walk to Deng village. From Jagat, we descend towards the river through stone steps and then ascend up a terraced hillside Saguleri. We can have an impressive view of Singrin Himal (7187 m) from Saguleri. Then, after a few more crossing over the river, we ultimately climb to Deng. Overnight in Deng
From Deng we cross Budhi Gandaki and climb Rana at 1910m. From the bridge, we will climb a bit to join the trail from Bhi, then head west up to Budhi Gandaki valley. The trail also passes through forest and mani where we turn towards a corner that contours to Ghap. Even though there is another route, we take the route through Prok village. Prok village several gompas en route. The trail follows the river upstream through a dense forest. After crossing the river at an impressive spot where it thunders downs to narrow gorge, the forest becomes less dense and the trail is fine again. The pleasant walk continues and after a last steep climb we reach Namrung. Namrung village is agood viewpoint for Siring and Ganesh Himal and we can also see Mt. Himal Chuli in the south. Overnight in Namrung
Today, we climb steadily and pass through the forest and reach Lihi, then the trail drops and crosses the side valley of Simnang Himal with Ganesh Himal always close by. Further we pass through Sho, Lho and Shyla village before reaching Sama village. We will enjoy the great views of Mt. Manalu from Lho village and also explore the famous Ribung Gomba. The high mountains like Himal Chuli, Peak 29, Manaslu and other summits surround us, in Shyla village. Overnight in Samagaun
From Samagaun, we descend to the Budhi Gandaki River, which has turned north and follow it to a bridge over a side stream. The trail to the left leads to the Manaslu Base Camp. The Larkya La trail goes through several mani walls as the valley begins widen. It is an easy trail on a shelf above the river passing the juniper and birch forests of Kermo Kharka. We drop off the shelf, cross the Budhi Gandaki on a wooden bridge and climb steeply onto a promontory between two forks of the river. From a stone arch we can view a large white kani. Finally passing through the Kani we find Samdo. Overnight in Samdo.
Today after breakfast, we continue our walk down the edge and cross the wooden bridge over Budhi Gandaki and begin walking upward. We witness the Larkya glacier, after crossing two streams. After a short climb, we reach a valley on the north of the Larkya glacier from where we can enjoy the great views of Cho Danda and Larkya Peak. Finally, we walk across the moraines of the glacier, making a gradual ascent that becomes steeper only in the last section of the pass. From the Larkya pass, there are outstanding views of Himlung Himal, Cheo Himal, Kangguru, and the huge Annapurna ll. Continue walking in a steep descend on a high moraine ridge of Salpudana glacier. Now onwards, the trail will be the grassy moraine rockfall of Dangboche Kharka. Walking for a while will take us to the beautiful Bimthang village. Overnight at Bimthang.
Today after having breakfast, we will walk towards the valley of Budhi Gandaki descending great hills. We will continue walking down through the forest of Rhododendron and Pine, passing several villages and cultivated land. Similarly, we will continue walking towards Dharapani after crossing a bridge over the Dudh River. Explore the village and spend overnight at the Local lodge
Today is the last day of our Manaslu circuit trek. After breakfast, we will get a jeep drive to Besisahar and then get a bus to Kathmandu. Passing through different countryside areas of Nepal visualizing the rustic way of life of rural people and along with beautiful paddy fields on both sides of rivers like Marshyangdi and Trishuli, we reach Kathmandu in about 9 hours. With this, we come to an end of Manaslu Short trek
We Are Here To Make You Satisfied. Not Satisfied With The Trip? Don't Worry You can Customize your own trip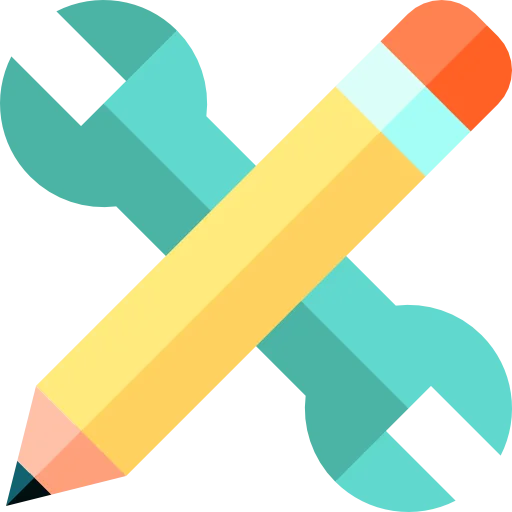 Customize Your Trip
Included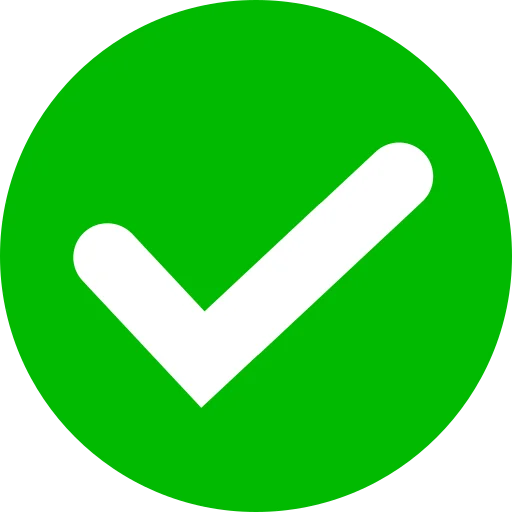 All ground transportation (including trekking starting/ending point, airport pick up/drop) by private tourist vehicles as per itineraryThree-star category hotel in the city(Kathmandu) in twin sharing bed with breakfast basis & standard trekking lodge in Manaslu Base Camp trekking route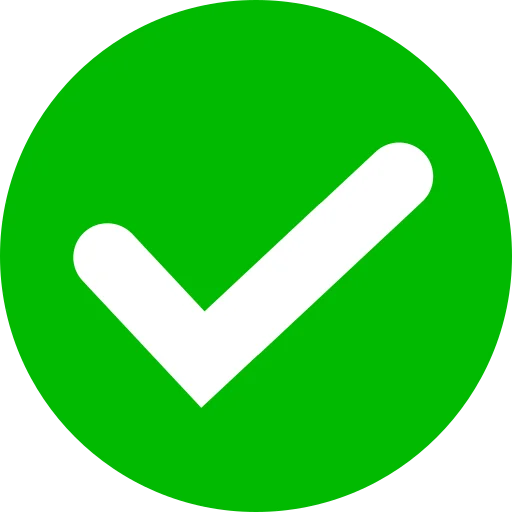 Kathmandu sightseeing with private vehicles & experienced city tour guideWhole accommodations during trips as per itinerary Some necessary types of equipment sleeping bag & Down jacket (if you need, return after trek)Full meals during trekking as mentioned in the itinerary (Breakfast, Lunch, Dinner with tea or coffee )First aid medicine itemsManaslu Conservation Area Trekking permit, Annapurna Conservation Area Permit, Restricted Area Permit & TIMS card (Trekkers Information Management System)Experienced, licensed one trekking guide up to five trekkers in the group including their salary, accommodation, meals, and their insuranceOne assistance guide if trekkers are more than five in the group including their salary, accommodation, meals, transportation, and insuranceOne porter to carry your luggage (for two guests one porter to carry baggage) including their salary, accommodation, meals, transportation, and insuranceOne special cultural show and farewell dinner programDuffle Bag to use in trekking, T-shirt, and Trip certificate (after trip completion our government/Local taxes and official expenses
Excluded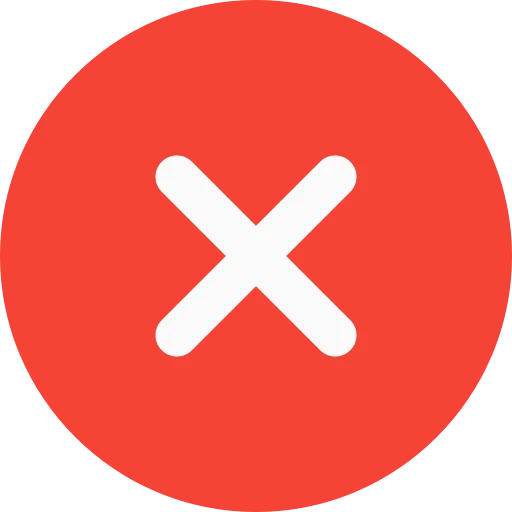 Extra Lunch & Dinner in KathmanduDessert & any types of drinks during the tripKathmandu city tour entrance feeYour international air ticket & travel insuranceTips for the trekking crew members
Best time to do Manaslu Circuit Trek
Autumn season (September to November) is the best season for trekking in Manaslu Circuit. You will be charmed with big festivals of Nepal like Dashain and Tihar during this season. Spring season (March to May) is considered as second best season and you will be charmed with blooming rhododendrons covering the forest. These two seasons are neither cold nor hot and weather remains clear and there is less chances of rain during this season. As a result, you will be rewarded with clear mountain views and mild climate, your trekking will memorable for life time.
Drinking Water
During trekking all the trekkers must be concerned with drinking water at first. Trekking at higher altitude, it is recommended to drink 2 to 3 litres of water daily to keep yourself hydrated. However, drinking water available at tap or streams which is the source of water at higher altitude are not considered as safe. You can purify the water using purification tablets or ask to boil the water at tea houses. It is better to drink the purified water or boiled water during trekking.
Electricity and Internet facilities
There is a accessibility of electricity and internet throughout the entire trekking trail of Manaslu Circuit.
At lower Altitude, there is good access of electricity. But at higher altitude, electricity is generated through solar panel or hydro electricity. Electricity might not be available during cloudy days. Usually, electricity of low voltages are available at higher altitude. As a result there may not be available of enough switch to charge your phone or batteries. You can ask with receptionist to charge your phone or batteries by paying some extra charges.
There is a good access of internet even at higher altitude. Internet facilities is provided even at basic tea houses through Wifi by paying sime charges. Wifi ma be little slow due to over connection of devices.
ATM facilities
As trekking is in remote place of Himalaya, No ATM facilities are available in this region. You have to carry enough cash with you during the trekking.
Payment and Extra Money
As you are trekking, payment is required for even a small things. Trekking on Manaslu required permit from ACAP (Annapurna Conservation Area Project) and MCAP (Manaslu Conservation Area Project). To get the permit for trekking in Manaslu Circuit you will have to pay around US$30 each. Then, you have to get Manaslu Restricted Permit that will cost around US$ 100.
Similarly, you have to pay for accommodation, food, Drinks, Transportation, Guide and Porter. You may have to estimate budget of around US$ 10 to US$15 on food, US$3 to US$ 5 on drinks, US$ 10 per person while using private transportation, US$ 20 to US$ 25 for guide and US$ 18 to US$ 22 for porter on daily basis. Sometimes, you may have to pay some extra charges for charging your device and boiling a water too. So, it is better to carry extra money as well.
Preparation (documents, insurance, physical and mental preparation)
Before trekking on Manaslu Circuit you have to be fully prepared. You have to prepare and make the documents ready, insurance paper and you have to prepare physically and mentally as well.
You will require documents of MCAP, ACAP and RAP permit no TIMS card will not be required as well as you will need travel insurance for trekking in Manaslu Circuit. You will have to prepare physically and mentally as well. As the trekking is in high altitude, best physical and mental fitness is required to succeeded the trek. For physical you can do swimming, running or join gym classes and for mental you can join yoga classes.
Visa Process to Enter Nepal
Every foreign citizen requires a visa to enter Nepal except for the citizens of India. If you are planning to come and trek on Nepal you will have to get tourist visa. You will need to fulfill following requirements to get visa of Nepal:
Your original passport valid for at least next two months and two blank visa pages.

Photocopies of the personal information page of your passport.

At least one recent passport size picture of yourself.

The completed and signed Nepal Tourist Visa Application form.

Valid return flight or travel ticket.

Proof of sufficient financial means.

Proof of having paid the Nepal visa fee.
Physical fitness Level
Manaslu circuit trek is a higher altitude trek that goes up for more than 5000 meters of altitude. High physical fitness is required for trekking in Manaslu Circuit. If you are a regular gym guy or runner then there is no problem. If not you can improve your physical fitness by swimming, running, hiking, taking gym classes and yoga classes.
Health and Safety
As Nepal is very famous for trekking, Government of Nepal has focused on Health and safety measures of trekkers. You will get great hospitality of local people throughout the trail. Regarding your safety, Always updated with weather and first aid kit, paracetamol and water purification tablets along with you. Carry warmer clothes, travel insurance, medical bills, disinfection gel and sanitizer and always stay on mountain side while passing by mules and yaks. Be sure to have enough acclimatization because you are trekking on higher altitude.
Insurance
As Manaslu circuit is a high altitude trekking, there is a compulsory to have insurance. Travel insurance is must before going on a trekking to Manaslu circuit, it should cover sufficient medical facility, natural disasters and avalances. It would be nothing if the trekking routes are not remote and barren land in Nepal. Sometimes, trekkers might get into serious medical issue which require helicopter evacuation,. If you don't have travel insurance for Nepal, you might be in danger.
Transportation
Transportation for Manaslu Circuit Trekking, ground transportation is involved. The motorable road has reached beyond Arughat town to Soti Khola and Machha Khola. You will be taking a tourist bus from Kathmandu to Arughat town. From Arughat, you will be changing another vehicle to Soti Khola on a dirt road. At the ending of your itinerary you will be travelling in a local jeep or private from Dharapani to Besisahar. While returning to Kathmandu you can take local bus or book a car.
Guide and Porters
There is a compulsion to hire a guide for trekking since Manaslu Circuit trekking is an isolated area of Manaslu region. You won't get the permit for trekking without a guide. This trekking is a perfect combination of rich cultural heritage, unsurpassed Himalayan beauty and a rich mountain biological diversity. Trekking with guide helps you to explore better about such region and your trekking will be more comfortable.
The porter will support you to carry luggages as well as lead your trek. The porters will carry 10 to 15 kg of your luggages and will make your trek comfortable and quite easier.
Hot shower and Laundry
Most of the tea houses provide Hot shower and laundry facilities. In the absence of such facility, the tea houses will provide you hot water bucket. The payment for the shower and laundry has to be made by yourself and the cost varies with place.
Responsible Tourism
We strongly believe in responsible tourism and our policies are guided by the principles for economic responsibility, Social responsibility and Environmental responsibility. We encourage our customers to be environment friendly to ensure the preservation of our pristine environment. We wish to preserve our local culture, customs and biodiversity, so we are continuously developing new potential areas for sustainable cultural and eco-friendly trips.
Booking Confirmation
While if you are interested to trek or tour the natural and cultural beauty of Nepal you must go through the online product. If you have gone through online product and want a booking, write and ask the information or phone us on our phone number for the trip booking confirmation.
To be very clear understanding about the trip services we have also online trip booking. Once your trip booking request reached to us , sincerely we will suggest you the final trip booking procedure with advance payment of the trip, Non refundable deposit of 20 percentage (per person) is required to confirm a place on your selected adventure Nepal activities.
Last Minute Booking
Booking done on last hour or within 24 hours before trek starts is considered as Last minute Booking. We accept your last minute bookings and excellently organize your last minute booked trips as much as possible.
Postponed trips
In case of bad weather or certain incident, the trip will be postponed for next time. If there is any chances of postponing the trip, you will be informed. Or, before your itinerary date if you are gone with some issues and there is problem that you couldn't attempt the trek then you can postpone the trip.
Nepal Visa Information
Nepal visas can be easily obtained from the Government of Nepal. Nepalese Embassy or Consulate office located in your country. You can get a visa from the Tribhuvan International Airport in Kathmandu on your arrival or from any other entry point in Nepal. Make sure to bring a few sets of your passport size photos visa fees are inexpensive. Or, you can apply for a visa in a near embassy or either you can travel to Nepal and get a visa on arrival. We will assist you to settle your visa work too.
Packing list for Manaslu Circuit Trek
Clothing items- Caps/Hat, Warm hats (Banie), jackets(Down, fleece jacket, Water Proof), shirts, Thermal Set( Base Layer), t-shirts, trousers/Hiking Pants (warm & waterproof), Neck Gaiter, Gloves (Inner & Insulated), Towel, Undergarments
Bag packs and Bags – Day Pack, at least you have a 45-50 liters backpack or Duffel bag that can put your necessary items
Footwear- Trekking Shoes, sandals, sucks (Warm) at list 4 pairs, Gaiters (for Winter)
Sleeping Bags- sleeping bags at least -15 to -20 for winter, Sleeping bag liner
Electronics items- Camera, Headlamp or touche with batteries, portable charger( Power Bank)
Accessories - Eye wears (Sun Glass), Trekking Poles, Water Bottle (Hydration Bladder), Crampons/ microspikes (For Winter only)
Miscellaneous- Safety and First aid items & medicine (Including Oximeter & Thermometer), Bag cover/pack covers, Money Belt, hand sanitizer, Sun cream, Toothbrush, tooth cream, Shop, Shampoo, Toilet paper, Booties(for winter) Mitten( For winter) Cards, Shanks, chocolates, Money, Passport, Travel insurance
The accommodation will be on 3* hotel of Kathmandu for two nights. The 3* hotel of Nepal is like average hotel of Europe or America but you will have a good sleep at night after sight seeing Kathmandu valley. You will be provided comfortable bed, light blanket and staying at luxury in Kathmandu.
During the trekking on Manaslu Circuit, you will be having accommodation on basic tea houses. You will be staying on twin sharing room or triple sharing room as there is limited tea houses. You will be sharing toilets and bathrooms as there is no attached bathrooms or toilets. You will be provided two bed with mattress, pillows and warm blankets at teahouses.
While you are at Kathmandu and staying at 3* hotel you will be served luxurious food with various of options in menu.
During Manaslu Circuit trekking, even in a remote area variety of food items ranging from staple rice, lentils, and vegetables curry to western spaghetti and pizza, snacks like biscuits, chocolates and instant noodles.
At breakfast, you can get breads, eggs , soup and pancakes. At lunch, you can get foods like rice, lentils,vegetables curry and western foods like spaghetti, pizza or Mo Mo. Dinner is same as lunch including chicken or mutton cooked in Nepali style. Tea houses also serve tea, coffee and hard drinks to their guests.
Manaslu circuit trek moderate to difficult level trek, you need much physical effort to complete this trek. you need to walk 4-6 hours in a day and cross Larkey Pass 5106m / 16752ft. physically fit and mentally prepared trekkers who can walk around 6 hours in a day can complete this trek even if they are beginners.
The average cost for the Manaslu circuit trek is $950 to $1400 however the price varies on how many days the trek is, what service is included, and the group size. we are offering 14 days of Manaslu Circuit Trek at a reasonable price of $990 including meals and accommodation with the best service.
The Manaslu circuit trek trek requires around 18 days including travel and days in Kathmandu too. Besides, it takes 13 days to complete Manaslu circuit trek which treks around eighth highest mountain, beginning from Soti Khola, going up and back along a different path, ending in Syange.
There are various benefits of trekking on the Manaslu circuit. At first, it will improve the physical condition and builds the trekking experience at a higher altitude. Trekkers will observe the fantastic views of the Manaslu and Annapurna Himalaya ranges. Observe the snow-capped mountains, high glacier lakes, and the most stunning flora and fauna. As the circuit passes through ascient heritage sites. Trekkers will get to explore the traditional Tamang and Sherpa settlements.
The Manaslu Circuit trek offers many panoramic views of mountains. World's eighth and tenth highest mountain Mt. Manaslu (8,163m) and Mt. Annapurna (8,091m) including Ganesh Himal (7,422m), Mt. Shringi (7,083m) and Boudha Himal (6,672m) can be seen from Manaslu Circuit trek.
Larkya La pass is one of the longest passes of the Himalaya in Manaslu region, situated at an altitude of 5,106 meters (16,752) above from sea level.
The best way to prevent getting altitude sickness is to travel to altitudes above 2,500 meters slowly.
You can also:
Avoid trekking directly on high altitude

Avoid climbing more than 300 to 500 meters a day after 2,500 meters.

Have a rest day every 600 to 900 meters you go up.

Make sure you're drinking enough water

Eat a light but high-calorie diet.
It takes around 12 days to reach Larkya La Pass including days at Kathmandu and acclimatization day. Larkya La Pass is the highest point of Manaslu Circuit trek at an altitude of 5,106 meters above from sea level.
The temperature during Manaslu Circuit Trek ranges from -6 degree celsius to 10 degree celsius . Therfore, you will experience neither too cold nor too hot down temperature on your trek expedition. You will experience moderate cold during your trek in Manaslu Circuit trek in spring and autumn season.
The best trips in Manaslu region are Manaslu Base Camp, Serang gompa, Kalmachum Lake, Hinang Gumba, Birendra Lake, Manaslu Circuit, Annapurna Circuit, Tsum Valley and Rupina La Pass trek.
Company will provide you 3* category hotel in Kathmandu. If you didn't like the hotel that company had chosen, then you can choose the hotel yourself in Kathmandu. But the payment should be done by yourself.
Two days of acclimatization at Samagaun and Samdoo are enough for the Manaslu Circuit trek. Even the Manaslu Circuit trek takes place at a high altitude but the trekking route is not so long and can be finished within 13 days.
You can continue going up with care once you feel you have fully recovered. If you do not feel any better after 24 hours, go down by at least 500 meters. Do not attempt to climb again until your symptoms have completely disappeared.
To ensure your booking trip the 20% down payments is required to make advance as per company policy. As Nepal most liked tourist destinations and always overbooked we encourage you to make advance payment on time to secure your reservations.
It is a better rule to thumb when trekking is to tip the equivalent of $5 per day for guides and $2 to $4 per day for porters. With guide and porters your trips will be more comfortable and memorable. You can give $ 5 per day for cook who will give you delicious food around the trek.
Trekking with any agencies will give you more confidence and motivates you as well as you will be well known about the cultures and traditions of the society. Our Bold Himalaya is one of the renowned trekking agencies of Nepal. Some reasons why you trek with Bold Himalaya are:
Trek with professional guide during your trip.

Get valuable information and knowledge of trekking site.

Easy to get permits for rural and Restricted Area trekking.

Easily accessible of trekking materials and you won't have to be worry.

No compromise on your safety and security.
Everest and Manaslu trek are moderately difficult as this trek highly depends on physical conditions of the trekkers. Manaslu trek is one of the challenging treks in Nepal across the remote village of Himalayan region and considered more difficult than Everest Base Camp as climbing from camp 1 to camp 4 is way harder on Manaslu.
One of the representatives from Bold Himalaya will come to pick you up at airport on your arrival. He/She will pick you and transfer you at 3 star category hotel referred by our Company.
It is impossible to trek solo on Manaslu Circuit. As Manaslu region is restricted region for trekking, at least you will require a guide with you to get special permit to trek on Manaslu region.
$700 USD
* ALL INCLUSIVE IN PRICE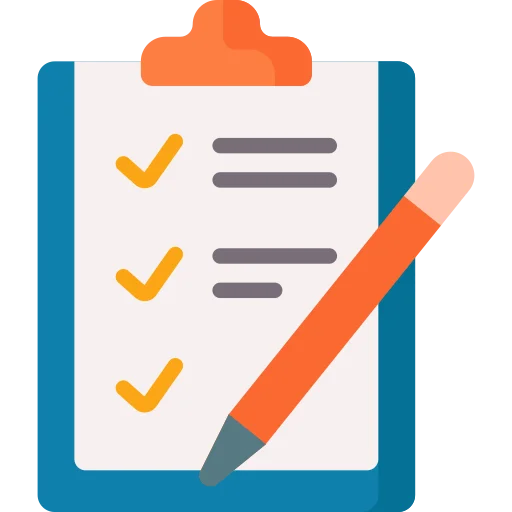 Book This Package
Want More Discount?
Based on Cost, Duration, & Group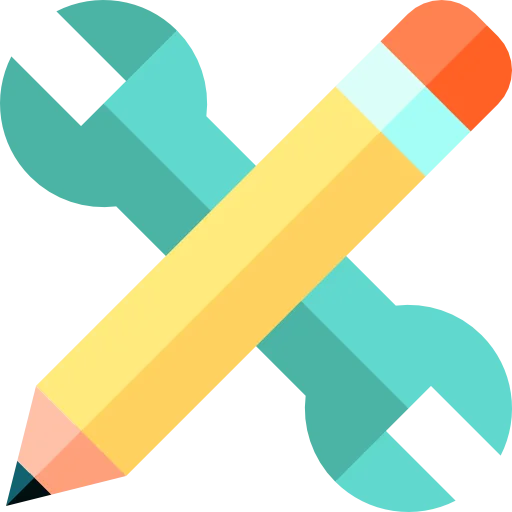 QUICK INQUIRY
15+ years of Industry Experience
Best Price Guaranteed
Fabulous Hospitality
Highly Trained And Experienced Team
Download Brochure
Need Help With This Trip?
Talk With Expert
+9779849615880