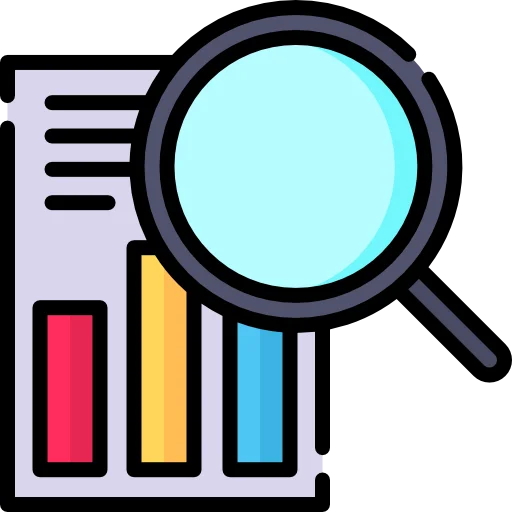 Mohare Danda Trek | Mohare Dada Community Lodge Trek Overview
Mohare Danda trek is a recently discovered trekking route in Annapurna Region. This trek is also known as the Eco Community Lodge trek. As it promotes sustainable Eco-tourism in Nepal, therefore you will get more organic by way of Eco-network farming management. This is the easiest trek to observe the high Himalayas and forget the busy life of city areas by connecting with nature. This trek can be done even by children so the trek can be perfectly customized for families too.
Mohare Danda is a hill station of the Annapurna region at an elevation of 3,300m situated between the Annapurna and Dhaulagiri mountains of the Myagdi district. This place is famous to see the sunrise and sunset over the Annapurna. Mohare Danda provides the closest view of the massive Mt. Annapurna and Dhaulagiri ranges. And these hills are 3 km away from the famous trekking destination, Poon Hill. In addition to the views of the Himalayas, from the top of the hill, you will see the beautiful Phewa Lake, world peace Stupa and many more. As it is bound with hills, mountains, rivers, and forests of oaks, bamboo, rhododendron, and pine. Additionally, this trek is also called Rhododendron trekking. As the rhododendron blossoms in the forest make the land colorful.


Starting point:- Pokhara Ending Point:- Nayapul
Distance of
Welcome to the beautiful landlocked country Nepal. Upon arriving at Tribhuvan International Airport, our representative will warmly receive you. We will transfer you to your desired hotel with a private vehicle. Later, you will have a briefing about your program. Then, you can either rest in the hotel or stroll around the beautiful Thamel area. Overnight at Kathmandu
You will have an early morning breakfast at your hotel. Then, our guide will pick you up from your hotel. And transfer you to the tourist bus station. From here, we will have a long drive to Pokhara via Prithivi Highway. Additionally, you will enjoy the view of the hillside, landscapes along the bank of the Trishuli river. And after around 7 hours' scenic drive we reach Pokhara.
Pokhara is a famous tourist destination. It is also known as the city of the lake. There are many places to explore like Phewa Lake, Davis Falls, Begnas lake, Mahendra cave and many more. You can have a lovely evening walk in the lakeside, Pokhara. Overnight at Pokhara.
With a beautiful morning, you will have a delicious breakfast in Pokhara. Then we will leave Pokhara and have three & half hours drive to Galeshwor. Pokhara to Galeshwor is a scenic drive along the bank of the Kali Gandaki river. Galeshwor is a religious and cultural destination. Lots of pilgrims around the world visit the famous Galeshwor Shiv Ji Temple. On reaching Galeshwor, we will have some rest.
After lunch in Galeshwor, our actual trekking starts and we head toward Bans Kharka. As our trek begin we cross the suspension bridge over Kali Gandaki River- deepest gorge. Our trek continues through the panoramic landscapes and typical Nepalese houses of the west region. And three hour's continuous hike leads us to Bans Kharka. You find many Magar inhabitants in Bans Kharka. Bans Kharka is famous for its orange farming. Overnight at Bans Kharka.
After breakfast, we start our trek to Nagi Village. The trail to Nagi passes through several beautiful villages. On the way, you will have stunning views of mountains and amazing landscapes. We will reach Nagi after around six hours long trek. Nagi is an old and unique cultural settlement of the Magar community. It is also known as 'Internet village' and is the centre of eco-community lodge trek. On reaching Nagi, you can visit an organic farm school. You can see the splendid view of Mt. Dhaulagiri, Annapurna South, Nilgiri, Tukuche and Dhampus Pass from here. You will also witness a beautiful sunset view with Annapurna south, the Dhaulagiri range. Overnight at beautiful Nagi village.
Leaving Nagi village, we follow the trail that goes through beautiful rhododendron and oak forest. You will be walking in the foothills of Annapurna and Dhaulagiri, with the lush trail blessed with diverse flora and fauna. On the way, you will witness different ethnic groups like Magar, Gurung, Thakali and Rai. On the way, you will have a beautiful mountain view. On reaching Mohare Danda, you will get the dazzling view of Annapurna, Machhapuchhre, Nilgiri, and Dhaulagiri. Additionally, you will observe the outstanding sunset view from Mohare hill station. Overnight at Mohare Banda.
A beautiful morning in the highest elevation and main destination of our Mohare Danda trek. Today, we will have an amazing mountain view over Machhapuchhre, Dhaulagiri, Annapurna, Nilgiri and many more. After a beautiful sunrise, we continue our trek with gradual ups and downs. And around 5 hours trek leads us to Deurali. Overnight at Deurali.
After a delicious breakfast in Deurali, we head toward Ghandruk Village. From Deurali we follow the trail that passes through beautiful rhododendron forest. Our trail then comes across a group of flatlands. We walk through cultivated lands and cross a suspension bridge over Khumbu Khola. Finally, with the trekking through the beautiful trail, we reach Ghandruk.
Ghandruk is a famous Gurung village, located at the northwest of the lakeside city of Pokhara. You will have awesome views from Ghandruk. You witness terraces drop dramatically into the deep gorge carved by the glacier-fed Modi River. here you encounter groups of foreign tourists. You will enjoy the warm hospitality of the local people. Additionally, we have great views of Gangapurna, Machhapuchhre, Annapurna and other snowcapped mountains. Overnight at Ghandruk.
After a beautiful night at Ghandruk, today we will this place and head toward Nayapul. Our trail passes through different villages and Modi Khola. With a beautiful view, we reach Nayapul. On reaching Nayapul, also known as the gateway to Ghorepani Poonhill trek, our trek ends. From we have a drive to Pokhara. We have around 2 hours' drive with the scenic view of landscapes, villages. On reaching Pokhara, you can have some rest and wander around lakeside in the evening. Overnight at Pokhara.
Today, we are driving back to Kathmandu. After a beautiful journey to the Mohare Danda. We come to the end of our trek. With lots of memory, we will have a last view of Machhapuchhre from Pokhara. Amazing view of mighty mountains along the beautiful trails will always in our memory. Around 7 hours scenic drive along the same Prithivi highway as before, leads us to Kathmandu.
On reaching Kathmandu, we will transfer you to your hotel. And, later in the evening, you will have a cultural dinner with Bold Himalaya. Overnight at Kathmandu.
It's a time to leave our beautiful country Nepal. Our representative will drop you to International Airport, 3 hours before your scheduled flight. Hoping you had a great experience while trekking, we wave you goodbye.
Or, if you have time and want another trip, you will arrange another awesome trip.
We Are Here To Make You Satisfied. Not Satisfied With The Trip? Don't Worry You can Customize your own trip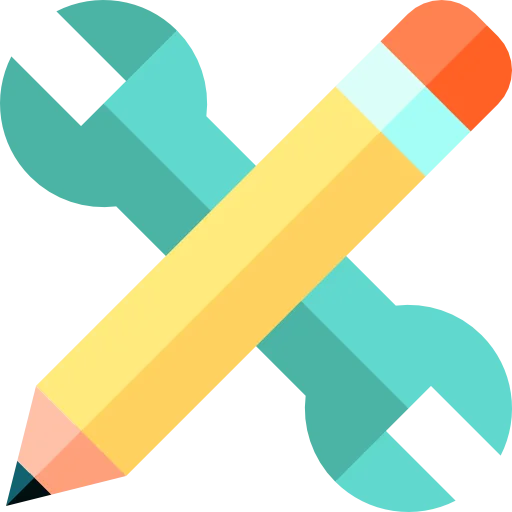 Customize Your Trip
Mohare Danda Trek for Beginners
Mohare Danda Trek was indeed considered an easy-grade trek in Nepal, suitable for beginner trekkers and families with children who can walk 4-5 hours a day. It is an excellent option for those looking to connect with nature, experience local culture, sunrise and sunset over the white peaks and enjoy stunning views of the majestic white mountains and lush cultivated valleys. This trek can be completed within 4-6 days depending on trekking routes and your pace.
Group Size for Mohare Danda Trek
We are flexible for any number of group sizes for the Mohare Danda trek which can be your family, friends, and colleagues. If the group size exceeds 7 trekkers, we maintain a guide-to-trekker ratio of one extra guide for every seven trekkers. This approach allows us to handle the groups effectively and ensure a safe and enjoyable trekking experience for everyone.
Accommodation
Trek to Mohare Danda Trek with Bold Himalaya provides the best star hotels with twin bed sharing rooms or as your choice as accommodation if you are in a group and if you are a solo traveler, you have a private room that takes extra cost. You will have the best quality rooms during the trek to Mohare Danda with a facility of attached toilets and bathrooms.
Meal
Regarding meals for Trekking, we will have some options to choose like: Nepali food, Local food, continental foods, Italian, Indian, and Chinese cuisine, etc. as per Hotel's menu.
Electricity
Electricity is available at all parts of the trekking route. Settlements at Mohare Danda use the electricity provided by the national grid. Unlike other trekking routes, you will get electricity of good voltage therefore you charge your electronic devices.
Internet
You can have access to the internet throughout the trek. Hotels around the Mohare Danda are of a good standard and they offer a wifi facility to the customer from where you can get access to the internet. You can also use a Nepali sim and use the mobile network as you can have network access in every part of this trek.
Drinking-Water
For drinking water, you can buy mineral water bottles although plastic bottles can make population in the mountains so you can buy safe drinking water from the hotel either you can bring water tablets or a water filter or you can take boiled water from the tea house.
Best time to do Mohare Danda Trek
Mohare Danda trek can be done during the entire year although the Spring season (March, April, and May), Winter (December, January, and February), and Autumn (September, October, and November) are considered to be the best season for the Mohare Danda trek.
The blooming rhododendron seen in the forest alongside the trekking trail will make you charming in the spring season. The clear view, perfect weather, and temperature will make your trek awesome. The great festivals of Nepal such as Dashain, Tihar, Chhat, and Indrajatra will give the vibe of festive on the Autumn Season.
Likewise, the trek can be done in the Winter season (December, January, and February) too. Due to cold temperatures, you may experience snow around 3000m mountains on the trekking trail.
The summer season (June, July, and August) offers lush greenery, and fewer crowds for this trek, but it is less favorable due to the frequent rainfall in the region during this period.
Porter for Mohare Danda Trek
There is no porter included in this package, although we do offer porter services to meet your needs. Our professional porters are ready to assist you with carrying your belongings. Each porter is capable of carrying up to 20kg of weight, ensuring a smooth and convenient experience during your journey. Should you require the assistance of a porter, simply let us know, and we'll be more than happy to arrange one for you.
Guide Communication
As all guides are well-certified by the Ministry of Nepal tourism they can easily understand and speak the English language during the trek. On the other hand, we can also provide you with guides according to your understanding of the language.
Expandable Trip with Mohare Danda Trek
Even on a short itinerary Mohare Danda trek, there are various options for other trekking trails which can be expanded while doing the Mohare Danda trek. You can cover a popular Ghorepani Poonhill trek for striking views of the Himalayas and majestic sunrise and sunset (the main attraction of this trek).
Also, you can go for an amazing and challenging adventure at the Khopra Ridge Trek, an alternative to the more popular Ghorepani trek. The highest point at this trek will be Khopra Ridge at 3,640m/11,942 ft. The hilltop of Khopra offers so many unlimited views of the stunning panorama from all directions.
Packing list for Mohare Danda Trek
Clothing items - trekking shoes, sandals, Down jacket, Gore-Tex jacket, trekking pants, underwear 3 sets, trekking socks 3 pairs, shorts and a t-shirt, fleece jacket, windproof pants (for rainy season), gloves, and sunglasses.
Equipment - Backpack, trekking pole, sleeping bag, and headlamp.
Hygiene items - Sunscreen, Toothpaste and toothbrush, and a microfiber towel.
Mohare Danda is a beautiful hill at an elevation of 3,300 meters (10,826 ft.).Because of its viewpoint, you can see stunning views of Sunrise and Sunset and the Himalayas range of Annapurna and Dhaulagiri range from its viewpoint top.
Mohare Danda is an easy trekking trail that can be easily done by beginners or inexperienced trekkers.
Mohare Danda Trek is the recently popular trek near Pokhara Valley. It is one of the easiest trekking trails which can be completed in 4 to 5 days. However, you can expand the trek by combing it with other treks such as Ghorepani, Poonhill, and Annapurna circuits.
Mohare Danda Trek offers a beautiful view of the mountains from its top. The mountains include Mt. Dhaulagiri, Tukuche Peak, Nilgiri Himal, Annapurna South, Himchuli Himal, mt. Machhapuchchhre, Lamjung Himal and Mt. Manaslu which can be seen from Mohare Danda.
The Mohare Danda is located just southwest of the Annapurna Conservation Area starting from the town of Galeshworon the Kali Gandaki River. In order to get to the trailhead, it takes about 4-5 hours of driving by Van from Pokhara.

The trekking trail of Mohare Danda will take you through remote villages filled with orange trees, bamboo, and rice terraces. You will see the rhododendron forests and alpine forests. Not only this, you will see stunning views of the mountains like Dhaulagiri, Annapurna, and sacred Machhapuchchhre.
$550 USD
* ALL INCLUSIVE IN PRICE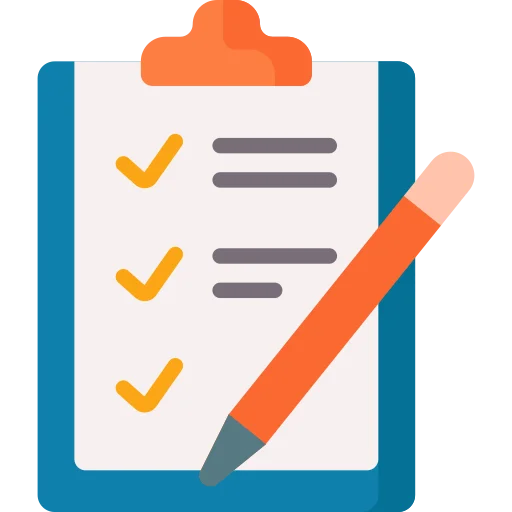 Book This Package
Want More Discount?
Based on Cost, Duration, & Group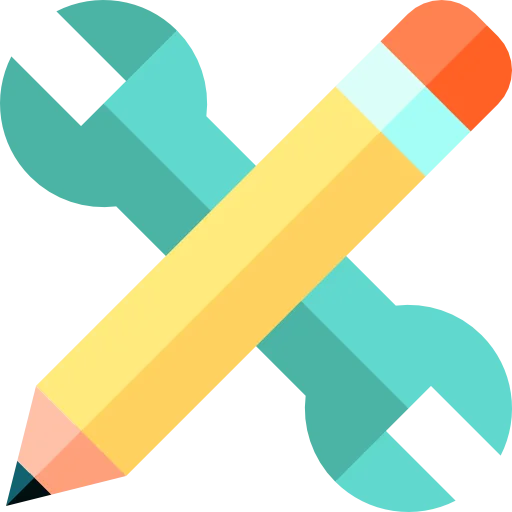 QUICK INQUIRY
15+ years of Industry Experience
Best Price Guaranteed
Fabulous Hospitality
Highly Trained And Experienced Team
Download Brochure
Need Help With This Trip?
Talk With Expert
+9779849615880