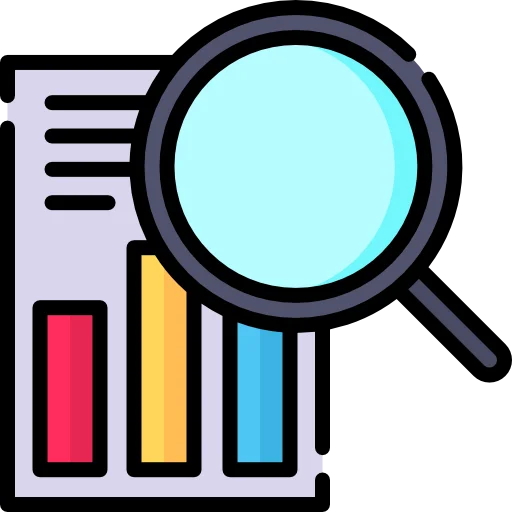 Everest View Trek Overview
Everest View Trek is a lower-altitude short trek in the Khumbu Region with breathtaking panoramas of various mountains including Mt. Everest (8,848) and Mt. Lhotse (8,516m). Bold Himalaya designed this trek for beginners, family and group trekkers, and those people who have limited time to Experience Mount Everest and its Himalayas ranges. In this trek, trekkers can enjoy a combination of the cultural, spiritual, and natural beauty of the Everest region in Nepal.
This trek can be done with a lavish style where trekkers can get a wide range of foods and accommodations as their interest. It is the best trek for those who don't want to tackle climbing at high altitudes but want to see the best views of the Everest region Himalayas and landscape.
Everest view trek is also known as the Everest View and Everest Experience Trek. Everest view trek is the easiest way to experience the gift of nature in the Khumbu region with friendly Sherpa people. The highest altitude for this trek is Thyangboche 3,870m/12,697ft where trekkers can go can easily without doing any acclimatization.
Starting and Ending point - Lukla (2,846m)
Entire trekking distance - 34.2 km

Highlights of Everest View Trek
Adventurous scenic flight to and from Lukla
Amazing view of the Mountains, Peaks
Visit Tengboche Monastery Explore Namche Bazaar
Local Sherpa Culture and Tradition of Everes
Upon your arrival at Kathmandu, one of the representatives of Bold Himalaya will be waiting at the Airport terminal. After greetings, you will be transferred to your hotel. In the evening there, you will meet with the guide in the office for detailed information about the trek. Overnight in Kathmandu
Our Everest Panoramic trek starts with an early morning flight to Lukla. After early morning breakfast, we will transfer you to the airport for Lukla's flight. Enjoying an amazingly beautiful view of the middle hills and mountains of Nepal, we reach Tenzing Hillary airport after about 30 mins. Lukla is the gateway to the Everest Trek
After landing on Lukla, you will meet porters and a complete trekking team. And after meetings, we head toward Phakding. We start our trek with an easy walk following the mountainside on the left bank of the Dudh Khoshi river. Then we cross the crystal clear Thado Khoshi, where we witness Kusum Kanguru and the trail continues toward the Ghat. After the Ghat trail climbs gently and we reach the beautiful tribal village of Phakding. Overnight at Phakding.
After breakfast in Phakding, we head toward Namche Bazaar. We ascend through the forest of pine and cedar that leads us along the Dudh Khoshi river through many suspension bridges. Then we pass through several settlements of Benkar, Chumoa, and Monjo.
Monjo is the border of Sagarmatha National Park, then we come to the check post and entrance to Sagarmatha National Park where we submit our entrance card After Sagarmatha National Park, we pass through the last village before reaching Namche.
From Jorsale, the trail climbs through the forests and bridges and we reach the confluence of the Dudh Khosi and Bhote Khosi rivers. And if the weather is clear we get the first glimpse of Mt. Everest and we arrive at Namche. Namche is the gateway to Khumbu and the main trading hub in the Khumbu region. We will spend two days in Namche Bazaar. Overnight at Namche Bazaar.
From Namche, we will head toward Tengboche after breakfast. Enjoying the outstanding view of Mt. Everest, Lhotse, Nuptse, Ama Dablam, and a close-up view of Thamserku we follow the flat and easy trail from Namche. Then while spotting the wild lives like pheasant, musk deer, and Himalayan Thar, the trail goes down to Kyangjuma.
After Kyangjuma, the path reaches Sanasa, and following through the pine forest, we cross the prayer flags decorated bridge over Dudh Khoshi river to Phunki Thanga, a small settlement After lunch in Phunki Thanga, we will have a little tough the steep climb up the right flank of the Dudh Khoshi valley to Tengboche Monastery, it is the biggest Buddhist Monastery in the Khumbu region.
From the spiritual center of the Khumbu, we climb steeply up through the pine forest and arrive at Tengboche. We will have a close-up view of Ama Dablam, Nuptse, and Everest. Overnight stay at Tengboche Lodge.
Note: We also operate a helicopter charter flight to Tengboche instead of same way trek back to Lukla and also a flight from Tengboche to Everest Base Camp Kalapathar 5545m) to Lukla which cost $800 extra per person (for minimum of two trekkers)
After breakfast in Tengboche, we retrace the same route to Phunki Thanga. And after Phunki Thanga we will have a complete steep to Khumjung village. Khumjung village is the largest settlement village in the Khumbu region.
Here, you get the chance to see real Sherpa's lifestyle and culture. In Khumjung village, we visit Hillary School, which is funded by Sir Hillary Foundation, and Khumjung monastery, where we can eye on the preserves famous Yeti skull.
After exploring the Khumjung village and enjoining the beautiful view we have an easy trek down to Namche. Overnight at Namche Bazaar.
Our trek from Namche continues trek toward the Hillary suspension bridge along the Dudh Khoshi river, then we pass through several local villages and arrive at Phakding. From Phakding we have a gradual walk to Cheplung, then we ascend with prayer flags, mani walls, and miniature to Lukla. Overnight at Lukla.
Today we will have a thrilling flight from Lukla to Kathmandu. The flight from Lukla to Kathmandu is always in the morning. So, on the last day of our Everest Panorama trek, you will have an early morning flight back to Kathmandu.
With the amazing view of the mountains, you arrive in Kathmandu after about 30 mins and transfer to the hotel by our representative
Today is the departing day. A representative from Bold Himalayas drops you at the airport 3 hours before your departing time. You can join us for another thrilling adventure or trip with Bold Himalaya. We can right away arrange your awesome trip
We Are Here To Make You Satisfied. Not Satisfied With The Trip? Don't Worry You can Customize your own trip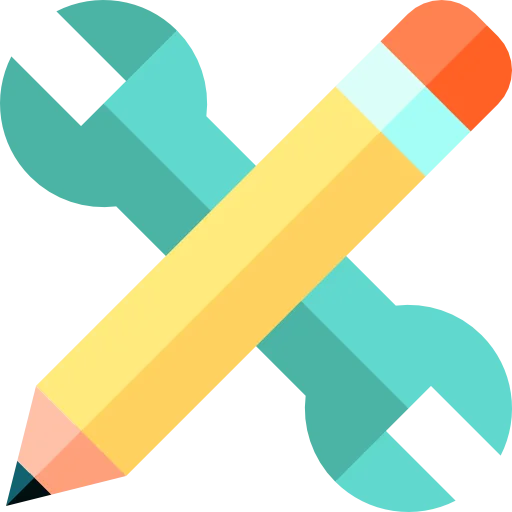 Customize Your Trip
Included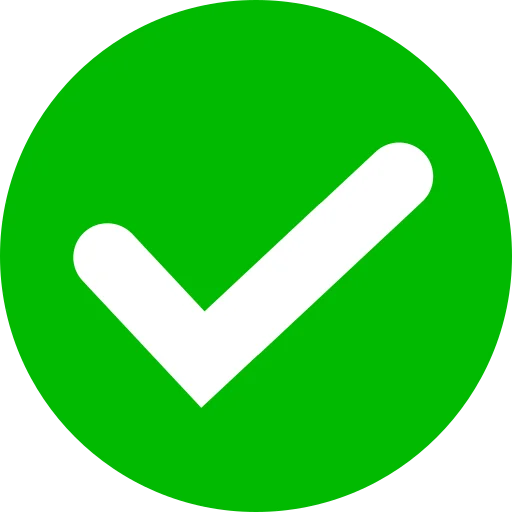 All ground transportation (including trekking starting/ending point, airport pick up/drop) by private tourist vehicles as per itinerary Three-star category hotel in the city(Kathmandu) in twin sharing bed with breakfast basis & standard trekking lodge in Everest & Amadablam Base Camp trekking route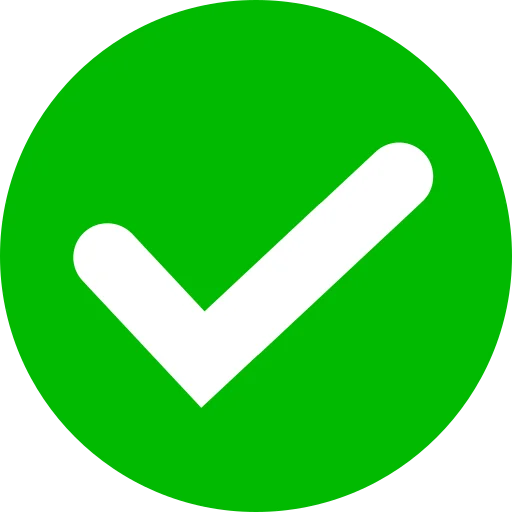 Full meals during trekking as mentioned in the itinerary (Breakfast, Lunch, Dinner with tea or coffee ) Everest National Park Area Trekking permit, Pasang Lhamu Rular Municilipity entry permit, & TIMS card (Trekkers Information Management System) Experienced, licensed trekking guide up to five trekkers in the group including their salary, accommodation, meals, and their insurance Some necessary types of equipment sleeping bag & Down jacket (if you need one, return after the trek) One assistance guide if trekkers are more than five in the group including their salary, accommodation, meals, transportation, and insurance First-aid medicine items One special cultural show and farewell dinner programDuffle Bag to use in trekking, T-shirt, and Trip certificate (after trip completion our government/Local taxes and official expenses
Excluded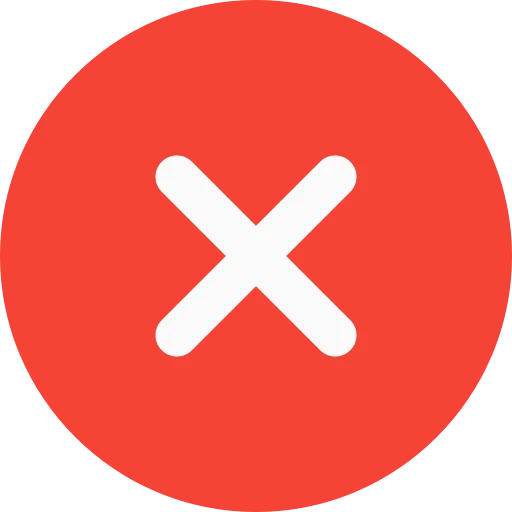 International Airfare & Travel Insurance Desert & Bar Bill Lunch & dinner in Kathmandu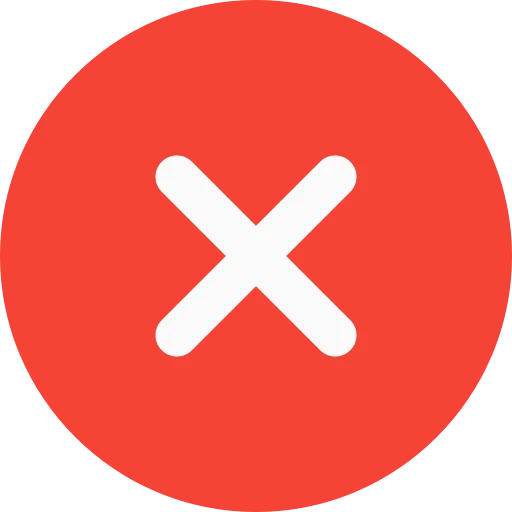 Reason to do Everest View Trek
Easy and short trek to experience Mount Everest and its Himalayas ranges closely fills

Suitable for the family as well as groups trekking in the Himalayas

Experience a mountain flight from Kathmandu to Lukla to Kathmandu

A wide range of food & accommodations as your interest and desire

Chance to visit the oldest monastery in the Khumbu region

Stunning, scenery alpine forest flora, and fauna
Best Time for Everest View Trek
Trekking in the best season offers spectacular views of the scenery of Mt. Everest and other mountains. The best time for Everest View Trek is Autumn (September, October, and November) and Spring (March, April, and May) seasons. During these periods, the Everest trekking routes fill with adventure lovers. This is the best time to observe the magnificent clear picture of the great Himalayas, and its beautiful surrounding areas. The temperatures are neither too cold nor too hot which is very suitable while trekking for long days. The colorful and vibrant rhododendrons light up the entire region of Everest during the spring season.
However, Everest View Trek can be done in December and January, weather however temperature will be very cold at this time. During the rainy season, it could be difficult to complete the trek because heavy rain may affect operating flights on time.
Everest View Trek for Beginners
Everest View trek is not a high-altitude trek the highest point of this trek is Thyangboche 3860m. It is categorized as an easy trek and is suitable for beginners as well as all age groups family those who are physically fit and can walk 4-5 hours a day in a day. The trek doesn't lead into the high Himalayas and the trekking trails are well maintained. Height and altitude during this trek don't make it quite difficult so it can be done even without an acclimatization day.
Fitness level
The Everest view trek is a simple hike in the Himalayas. It doesn't require special climbing or trekking experience, but you have to be in good shape in order to make this trek successful. Before doing this trek, be sure you collect some experience of hiking or walking at higher altitudes. Try to build your physical by doing exercise, or joining a gym, it will guarantee you complete a trek without any difficulty.
Facilities in Everest View Trek Route
In most trekking routes as the altitude increase, the facilities became but in this trekking, you can get all kinds of common facilities such as Wi-Fi, Hot Showers, Electricity, Local Mobile Networks (NTC, NCELL), Banking, ATMs (In Namche and Lukla), etc
Accommodation
The accommodation on the Everest View Trek is quite better than the accommodation on the Everest Base Camp trek because there are lots of guest houses available there. If you prefer, you can get a luxury room with an attached bathroom each night by paying some additional cost. You can get neat and clean rooms with a decent blanket, a decent mattress, and rooms with incredible mountain views.
Foods
Every meal on the Everest View Trek will be filling and tasty. The guest houses during Everest View trek provides enough nutritious and energy-giving food required for the trekking. The menu at each guest house is similar with both local and international options. You'll find options like pizza, pasta, sizzler, steak, fried noodles, dal bhat, fried potato, swiss roast, and many more. The locally sourced vegetables give you all the energy you need to climb up the mountain. All kinds of cuisines can be found on the Everest View trek.


Drinking water
Drinking water plays a most essential role while trekking in the Himalayas. Bottled water, mineral water, or hot water are available at the guest houses but it might be of some cost. You can find natural water resources like ponds or taps during the Everest View Trek, but such water might not be safe for drinking. So, it is recommended to bring water purification tablets, or a filter yourself to drink nice and pure water while in the Himalayas.
Electricity
Guest houses or the settlements in the Everest region use micro-hydro power stations so electricity is accessible during the Everest View Trek. You can get access to electricity throughout the trek, and there will be a charging point at every guest house. You can charge your phones, cameras, or batteries easily.
Internet
As the most popular trekking region, trekking trails of the Everest region is well developed. Therefore, cell service and wifi are very accessible. You can use the local sim even at the highest point of this trek. If you want to make video calls or stay connected outside the world, you can connect your phone to wifi by paying some extra charges.
Travel Insurance
The journey on this trek will lead you to a remote, high-altitude area with limited access to medical facilities or services. If you have travel insurance, it will ensure you are protected financially in the case of a medical emergency or events of unforeseen circumstances.
Guide and Porters
Hiring a guide and porters for Everest View Trek is optional, it depends on what type of experience you want to gain while the Everest View Camp trek. During the peak season of trekking, the track might be filled with lots of trekkers so there is a chance you may get lost in the way. Guide and Porters might be really helpful if you want a safe and comfortable trek.
Guides are the person who will guide you throughout the trek.
Price for Everest View Trek
We operate private trekking as well as group trekking. according to Bold Himalaya's discount policy, as the number of hikers increases the price for the trek will be decreased so the discount policy as per the group is as follows
| | |
| --- | --- |
| Numbers of Trekkers | Price Per trekkers (IN USD) |
| 1 | 1100 |
| 2-6 | 1050 |
| 7-19 | 940 |
| 19+ | 900 |
Everest View Trekking Routes
After around 30 minutes of adventurous flight from Kathmandu, we reach Lukla and the trek starts from here. The total days of the trek are five days which is three days ascending to Thyangboche (3860m) via numerous Sherpa villages Phakding, Manjo, Namche Bazar, etc. similarly two days on the same route trek back to Lukla.
Note: Trekkers can do a Helicopter return instead of the same way trek back to Lukla. We also offer a Helicopter flight from Thyanboche to Everest Base Camp (Kalapathar 5545m) to Lukla which cost $800 extra per person for the two minimum trekkers.
Weight Limits for Kathmandu-Lukla-Kathmandu Flight
Lukla airport is located in the lap of the Himalayas the runway is short so only a small airplane with 15 to 18 seaters can do the flight. There is a 15 kg weight limit including your hand carry. If the baggage weight is more than 15 kg extra cost will be charged according to airline rules.
Packing List
The packing list can be varied according to season and weather. The Winter season needs more extra layers and the rainy season needs warm clothes as well as rain gear.
Some common Packing lists are:
Down Jacket, Gore-Tex Jacket
Towel, Neck gaiter, quick dry T-shirt
Sleeping Bag (-5 to -10 )
Mid-layer, Base-layer
Hiking Pant (Min 2)
Backpack (40L around)
warm hat, cap,
Sun glass, Sun cream
Trekking poles, gloves
Trekking boots, sox (3pair min)
Camera, Phone, power bank
Water bottle
Vacuum Flask
First aid medicine (Including your regular medicine)
Undergarments
Snakes, chocolate bars
Travel insurance, money, card
Toothbrush, paste, shampoo, shop, sanitizer, toilet paper
We provide a three-star category hotel in the main touristic place of Thamel on twin sharing basis including breakfast. similarly, in trekking, we provide rooms with attached bathrooms on twin sharing basis.
Want to upgrade your Hotel category contact us at +977-9849615880 or go through the customized trip
In Kathmandu, you will get a buffet breakfast in the hotel where you will get a variety of foods, fruits tea, and coffee similarly In trekking, you will have lunch and dinner in different places so for each place, we provide you a separate menu where you can choose different food as you wish and also every evening we provide seasonable fruits as dessert.
The common food of the trek are Dal Bhat, Pizza Mo: Mo, Sherpa Strew, Spaghetti, Chiwmin, Thukpa, Fried Rice, Tibetan Bread, Chapati, Boiled Potato, Egg, and Meat items, etc
If you start trekking from Lukla, on the second day of the Everest Trek, after crossing Hilary Bridge over Dudhkoshi River there is one popular place called Topdanda ( First Everest View Point) on the way to Namche Bazar first Everest can be seen which is the popular resting place for many trekkers.
Yes, the Everest view trek is a hundred percent worth it to experience closely the world's highest mount Everest, the Himalayas ranges, the landscape, and local culture. It is also a suitable family trek of the Everest region for those who cannot walk in high altitudes but want to see Mount Everest by foot
Tengboche 3,867 meters (12,687 ft.) is the highest altitude of the Everest View Trek. Tengboche is a popular hill station because of the oldest monastery in the Khumbu region, its view of mount Everest, its gorgeous landscape, and its valleys.
As Compared to altitude and difficulties Everest View Trek is not a moderately difficult trek that all physically fit trekkers can do easily this trek
The Everest view trek leads into the most popular Everest region in Nepal. The most popular places during the Everest View trek are Lukla Airport, Namche Bazar, Sagarmatha National Park viewpoint, Hotel Everest View, Khumjung Village, and Tengboche Monastery.
The Everest View trek covers a distance of 34.2 kilometers from its starting point to its ending point which is at Lukla Airport. With the customized trekking plan, you will around 4 to 6 hours per day.
The Everest View trek doesn't go up at higher altitudes. Its highest point is Tengboche at 3,860 meters. Since it doesn't go up at higher altitudes, the case of altitude sickness is quite low. Therefore, it's not mandatory for trekkers to acclimatize during Everest View Trek. But you can keep it as optional and acclimatize for a day and visit local people and explore their lifestyles and culture.
Generally, the symptoms of altitude sickness start to appear within 4 to 6 hours after arriving at higher altitudes. The symptoms of altitude sickness might be dizziness, fatigue, loss of appetite, sleep problems, loss of energy, and shortness of breath.
At night after a long day hike, you will be sleeping at some of the best lodges or guest houses. Unlike, other trekking routes, luxurious lodges and luxurious guest houses with luxury services are available during Everest View Trek. The beds will be clean and comfortable with warm blankets wherever you are spending nights.
The Everest View trek also known as the quarter trek of Everest Base Camp provides an opportunity to witness spectacular views of Mt. Everest (8,848m/29,028ft), Ama Dablam (6,812m/22,349 ft), Lhotse (8,516m/27,939ft), Kongde Ri (6,187m/20,298 ft), and Kusum Kanguru (6,367m/20,889ft).
$940 USD
* ALL INCLUSIVE IN PRICE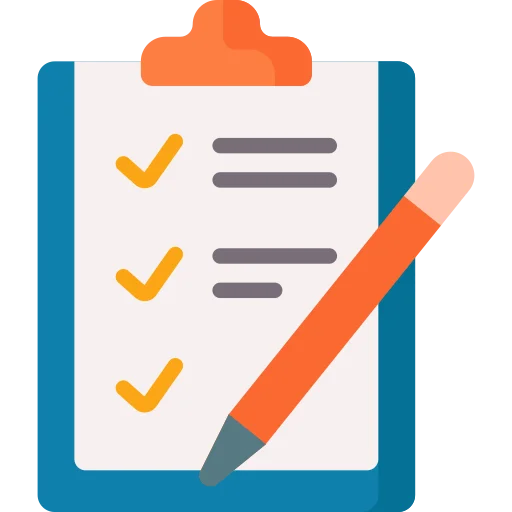 Book This Package
Want More Discount?
Based on Cost, Duration, & Group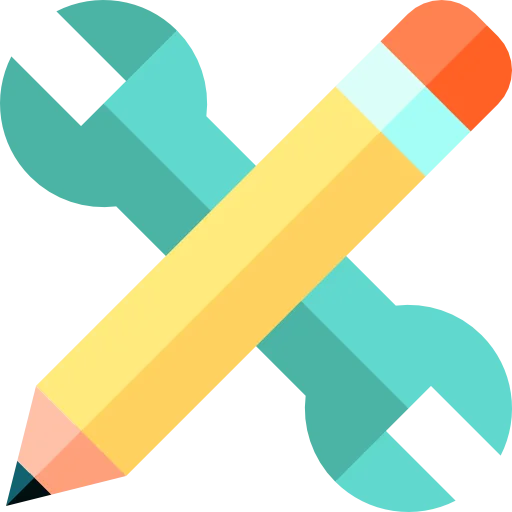 QUICK INQUIRY
15+ years of Industry Experience
Best Price Guaranteed
Fabulous Hospitality
Highly Trained And Experienced Team
Download Brochure
Need Help With This Trip?
Talk With Expert
+9779849615880